In the past two decades, the tree canopy in HCMC has contracted by half given the lack of plans and regulations on growing trees.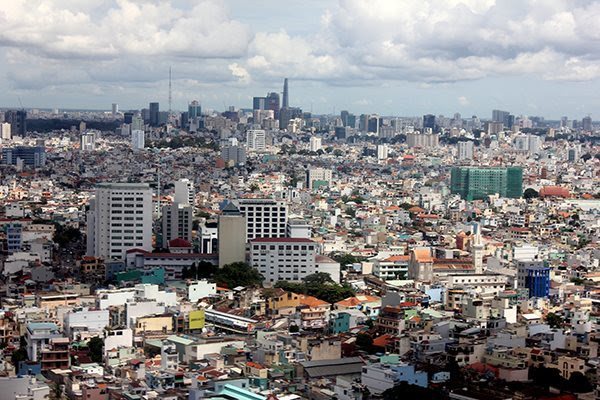 HCMC's tree cover is shrinking fast
Parks, flower gardens and trees in HCMC now cover some 535 hectares of land, down an astounding 50% against the figure recorded in 1998.
According to the HCMC Department of Construction, parks in the city are improperly and unevenly distributed as the central districts have larger parks than those in the other districts.
Land zoned for parks in the outlying districts is significant, but no public parks have been built in the outlying districts of Thu Duc, Binh Tan, Nha Be and Hoc Mon.
Data released at a seminar on plans to develop green landscapes, parks and adequate lighting, held today, August 14, in the city, shows that there is over 270 hectares of parkland in the 13 old central districts, over 55% of the city's land for parks.
In the six new districts, parks cover a combined 172 hectares, equivalent to 35%, while parks in the five outlying districts cover a mere 42 hectares of land.
Meanwhile, 8.5% of land zoned for parks is assigned to the 13 old central districts, over 32% to the six new districts and almost 60% to the outlying districts.
Speaking at the seminar, Do Thanh Tung, head of the National Institute of Architecture, said that the tree cover per capita in many urban areas remains lower than the minimum of 10 square meters set by the United Nations. In Vietnam, all cities failed to meet the national standards for tree cover.
Tung attributed the tree loss in urban areas to inadequacies in and the inefficiency of regulations. There are no specific standards or criteria for selecting appropriate trees to grow in urban areas.
Tung suggested the regulations be amended, saying that more trees should be planted around residential buildings and on pedestrian overpasses. SGT
Le Anh