Salmon farmers in Sapa, Lao Cai Province, are facing big losses as the fish are dying en mass due to hot weather.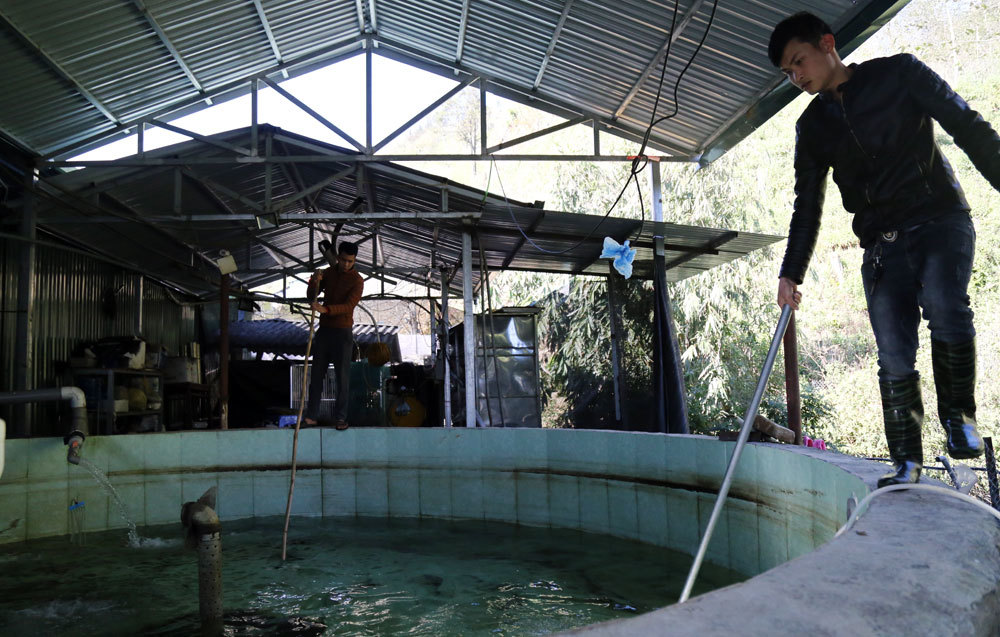 Heat wave causes mass fish deaths in Sapa
After Tet Holiday, the weather in Sapa has been dry with high temperature and little rain. As a result, the locals lack water for daily activities as well as for their fish farms.
Tran Chung Hung, the owner of a salmon fish farm, said, "Since early April, the heat wave has killed 33,000 juvenile fish and over 200 kilos of adult fish."
According to the Sapa Cold Water Fish Association, fish have died en mass in many areas including Ban Khoang, Ta Giang Phinh and San Sa Ho communes. The fish farm of Sapa Cold Water Fish Research Centre also suffered losses as there was not enough water for the fish and the tank became contaminated.
The centre's director, Nguyen Thanh Hai, said, "Since early 2019, we have lost 20,000 juvenile fish and over 300 kilos of adult fish. Losses are around VND1bn. This is the hottest and driest year yet. If this continues, more fish will die."
The centre often sells 40,000 juvenile fish to 50 households. However, two-thirds of the supply has died. The centre can only save water as much as possible and clean the tanks regularly.
Statistics from Sapa Office of Agriculture and Rural Development show that the district has over 60 fish farms with 30,000 cubic metres of water are for salmon fish. Many shortcomings in the fish farming sector in Sapa have been revealed and needed to be addressed. For example, too many farms share the same source of water and farmers open fish farms without careful planning.
Sapa authorities should have better planning for fish farming and make use of more technology at the farms to increase productivity instead of expanding.
Dan Viet/Dtinews