The 600-bed field hospital No. 14, which treats Covid-19 patients in a critical condition, was completed in HCM City, the country's largest epidemic hotspot, on August 18.
The same day, the Tan Binh COVID-19 treatment hospital managed by Thong Nhat Hospital opened in HCM City's Tan Binh district.
This is the first hospital for COVID-19 treatment in the city to provide treatment for all three kinds of COVID-19 patients – those with mild, medium or serious illness. Others of its kind in the city are usually specialised in one of the three patient groups.
With a total of 1,000 beds, the hospital arranged 50 beds for patients who need intensive care, 150 beds for patients who are in critical health conditions, 500 beds for patients with medium illness and 300 beds for patients with mild illness.
Some pictures taken by VietNamNet at the field hospital No.14: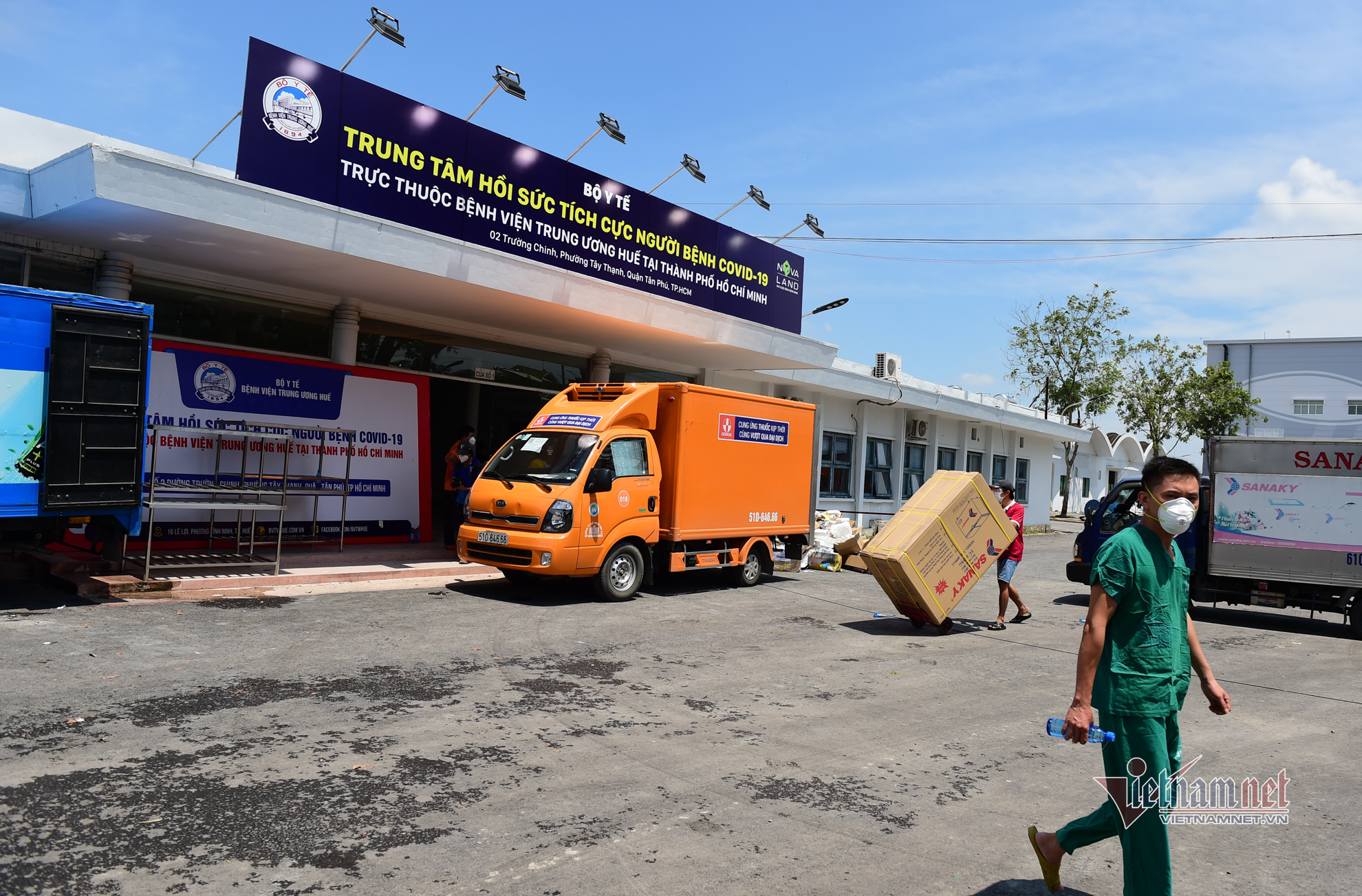 The field hospital is located at No. 2 Truong Chinh Street, Tay Thanh Ward, Tan Phu District. It was handed over on August 18.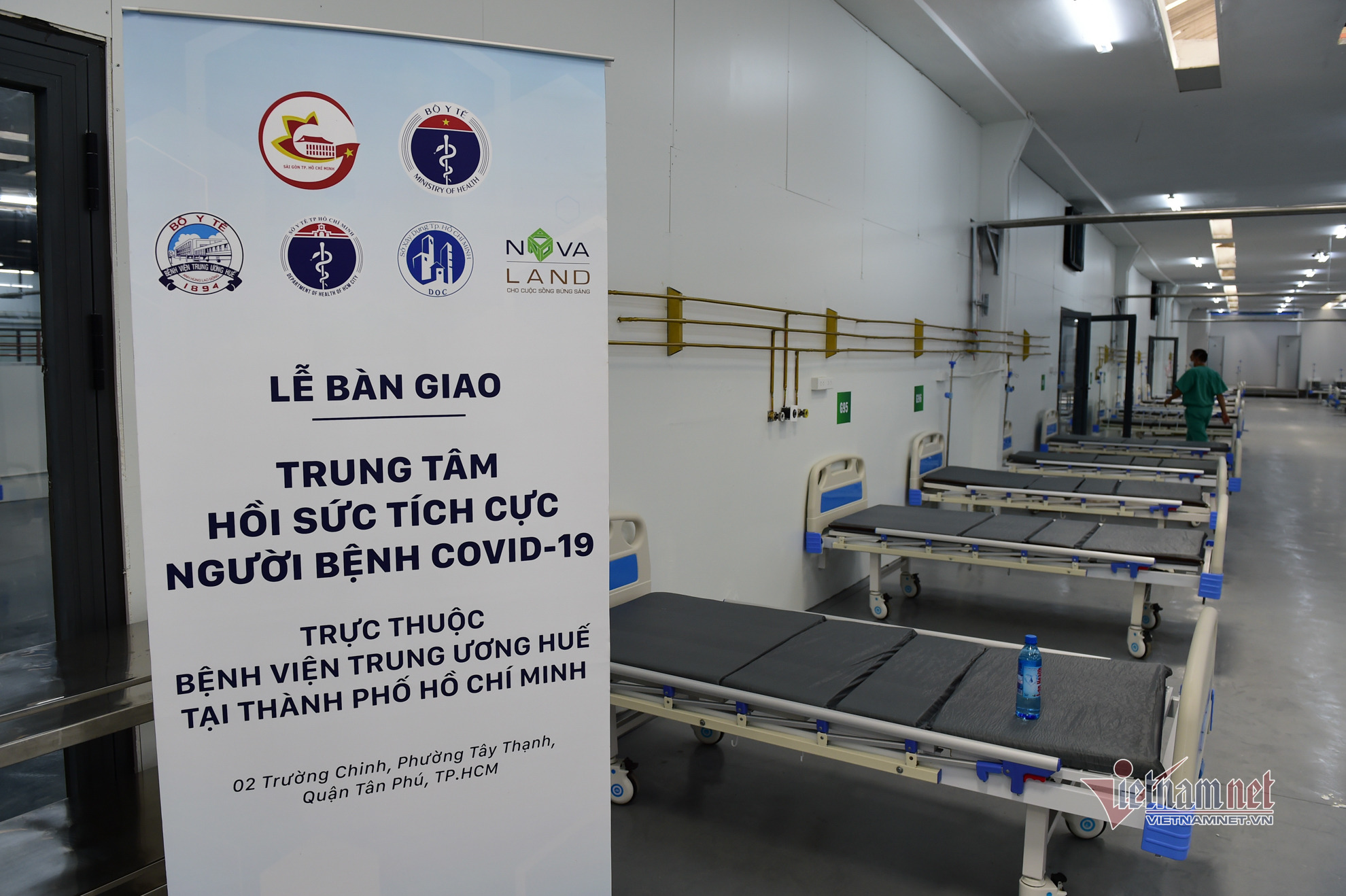 According to the field hospital's director, Prof. Dr. Pham Nhu Hiep, Director of the Hue City Central Hospital, the hospital was set up within only 18 days.
The field hospital covers a total area of 12,300 m2, with more than 600 beds, divided into 4 subdivisions (critically ill, seriously ill, after resuscitation, to be discharged).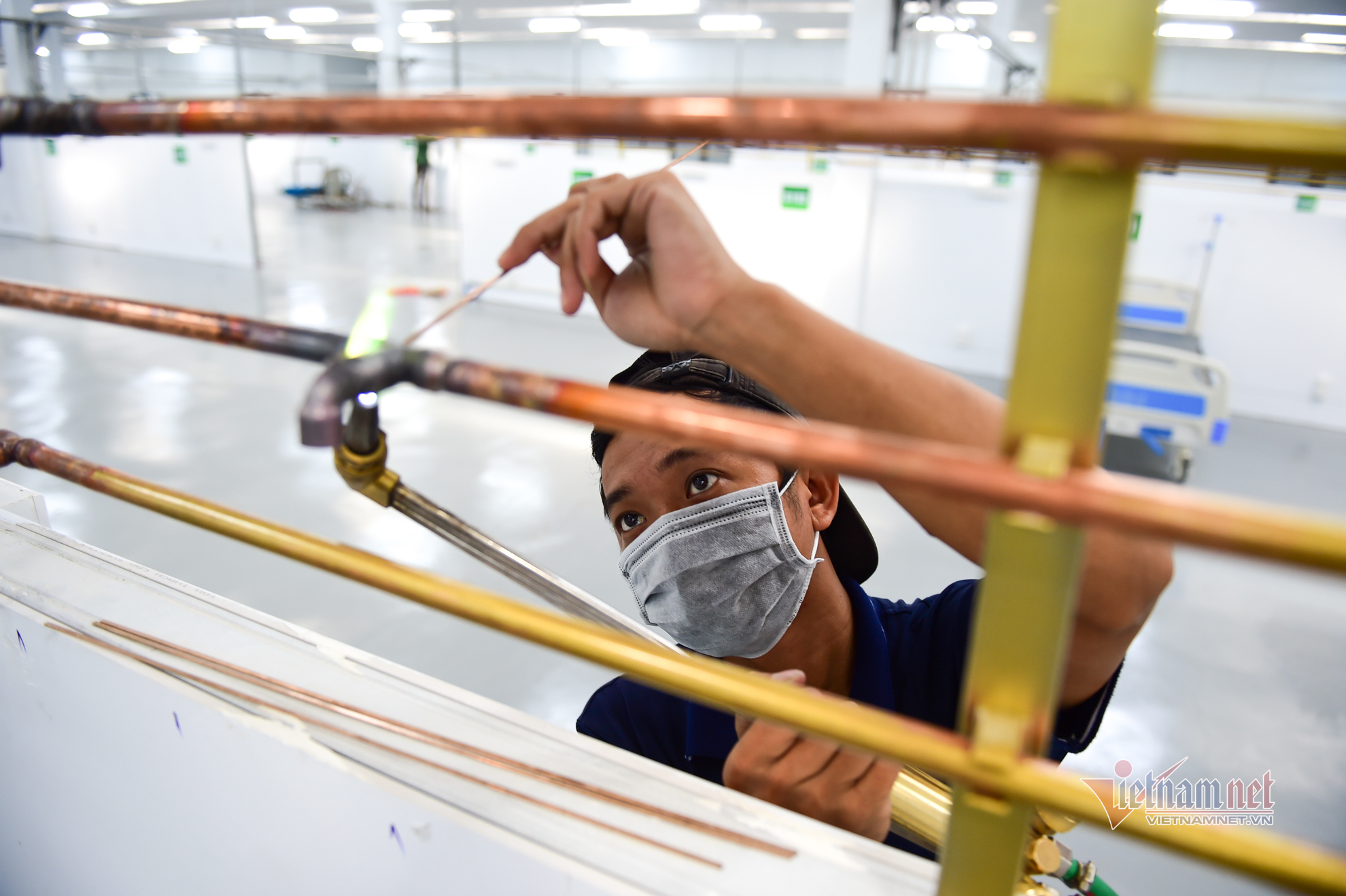 Workers complete welding oxygen pipelines.
Health workers transport medical equipment into the hospital.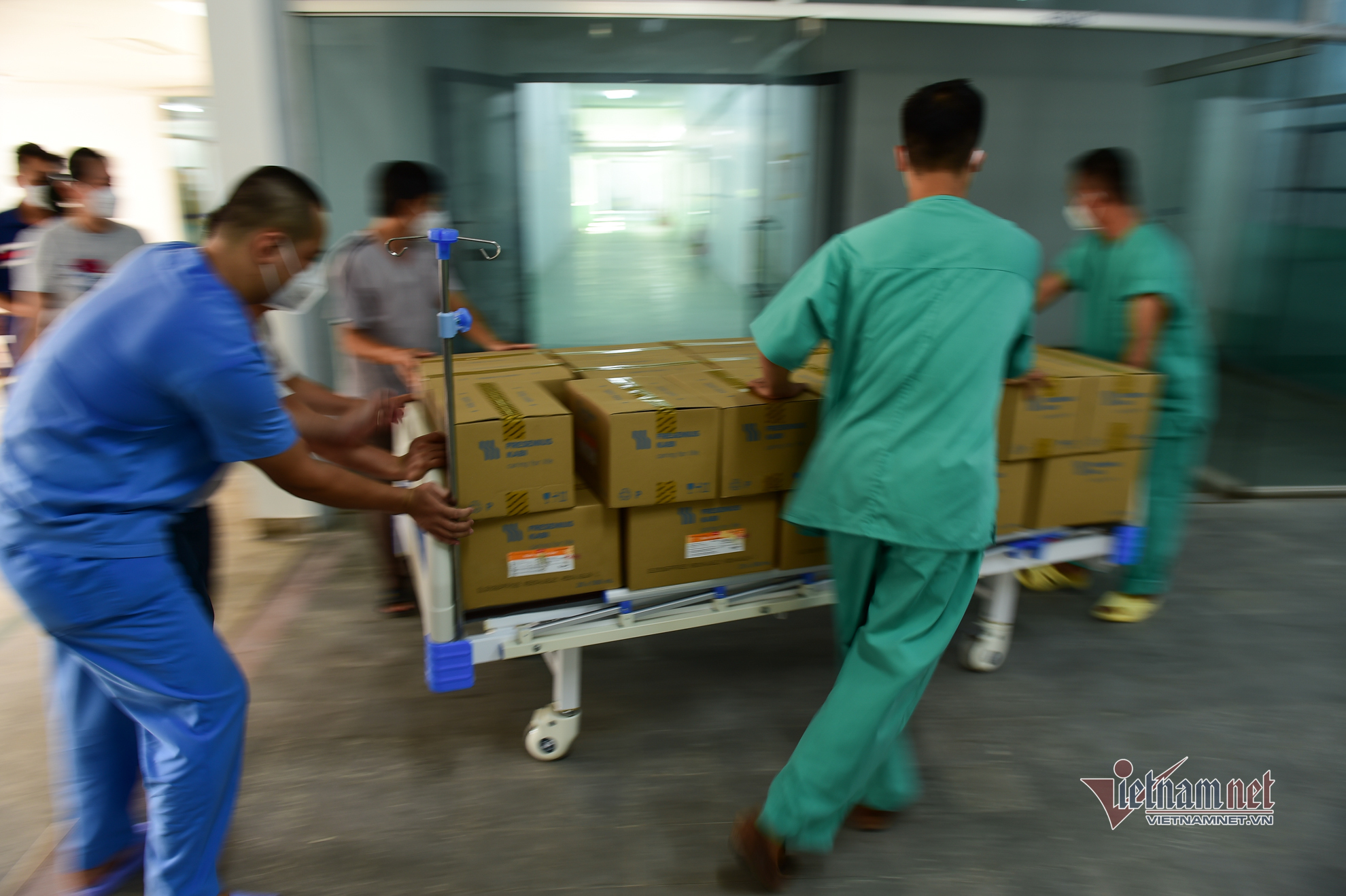 The hospital employs more than 300 medical staff from the Hue Central Hospital, Quy Hoa - Quy Nhon Dermatology Hospital, Da Nang Hospital C, and Vietnam - Cuba Dong Hoi Hospital.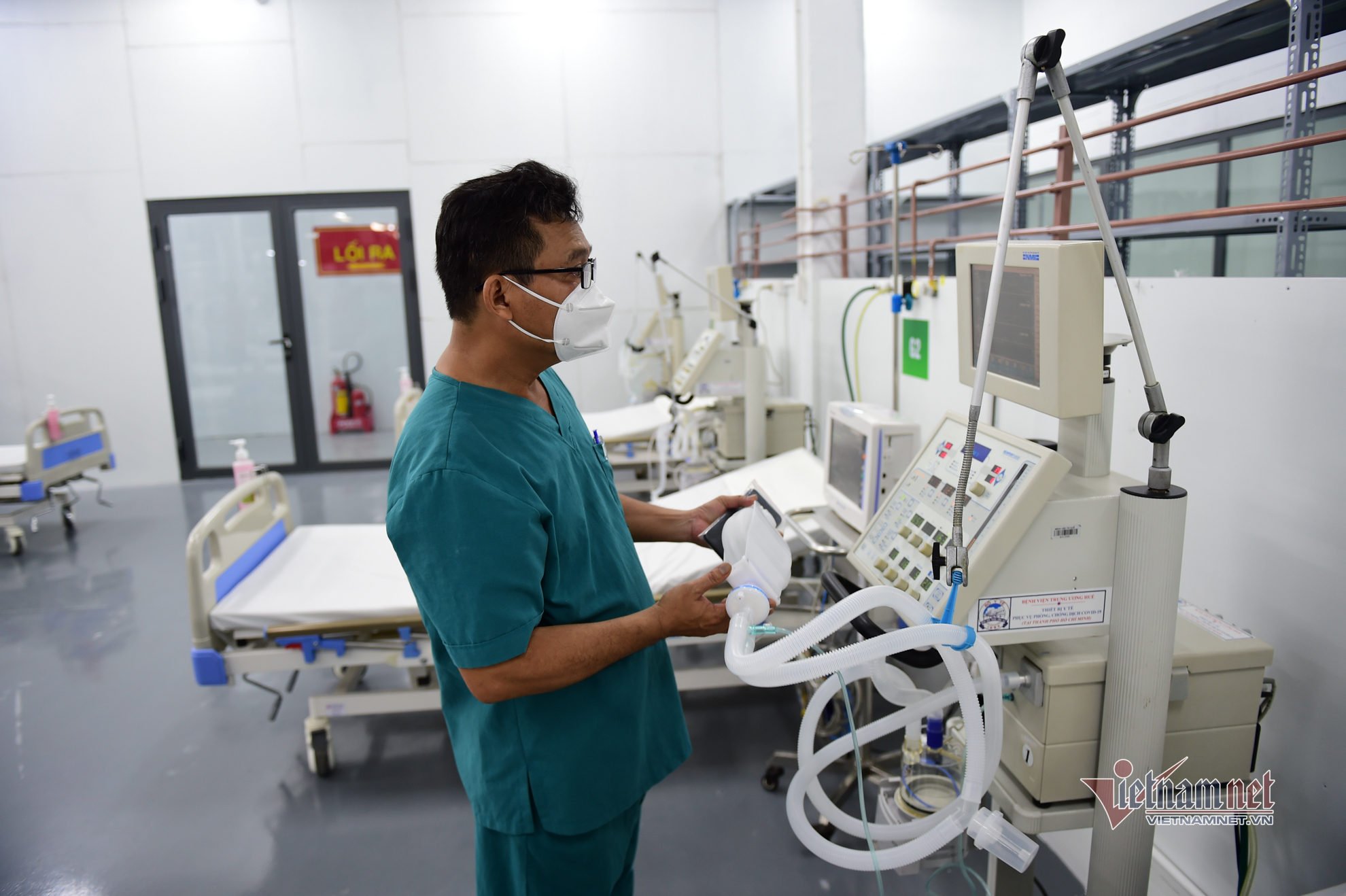 A doctor checks equipment before it is put into use.
The oxygen system is connected to hospital beds.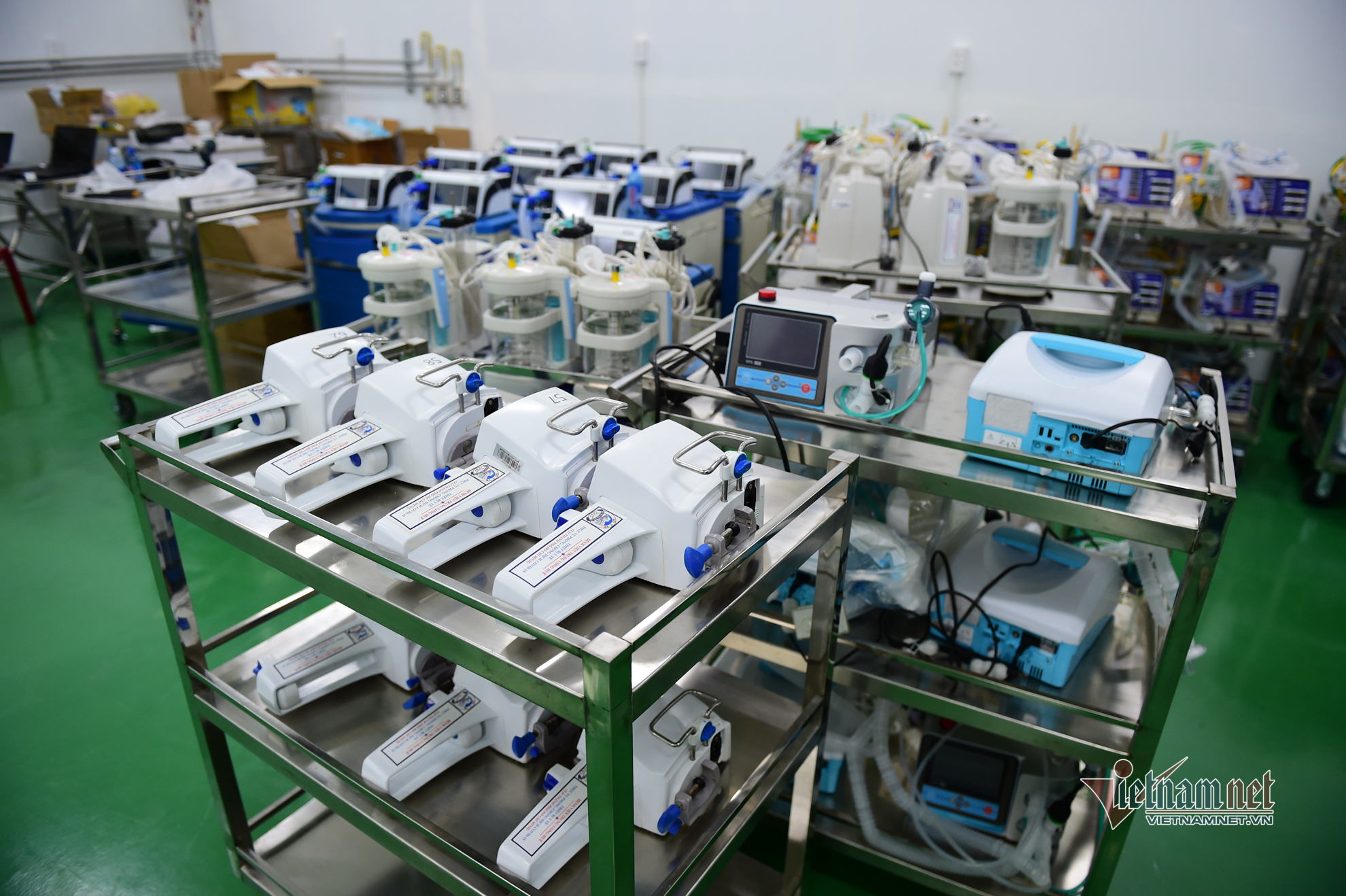 The hospital has modern equipment such as high-functioning ventilators, monitors, defibrillators, 20m3 oxygen tanks, and an oxygen system connected to hospital beds.
Doctors check drugs that will be used to treat Covid-19 patients.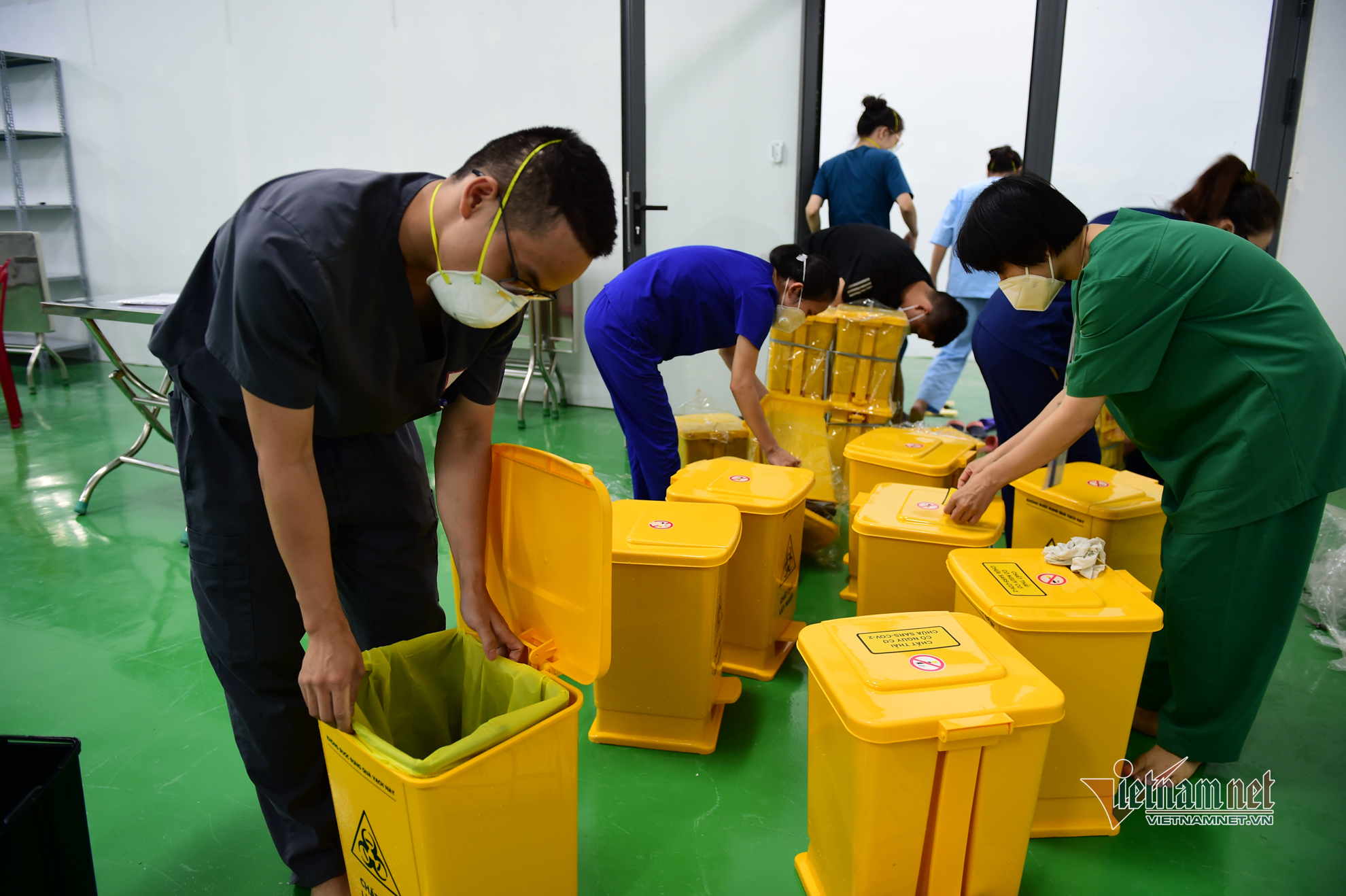 Medical staff prepare trash cans.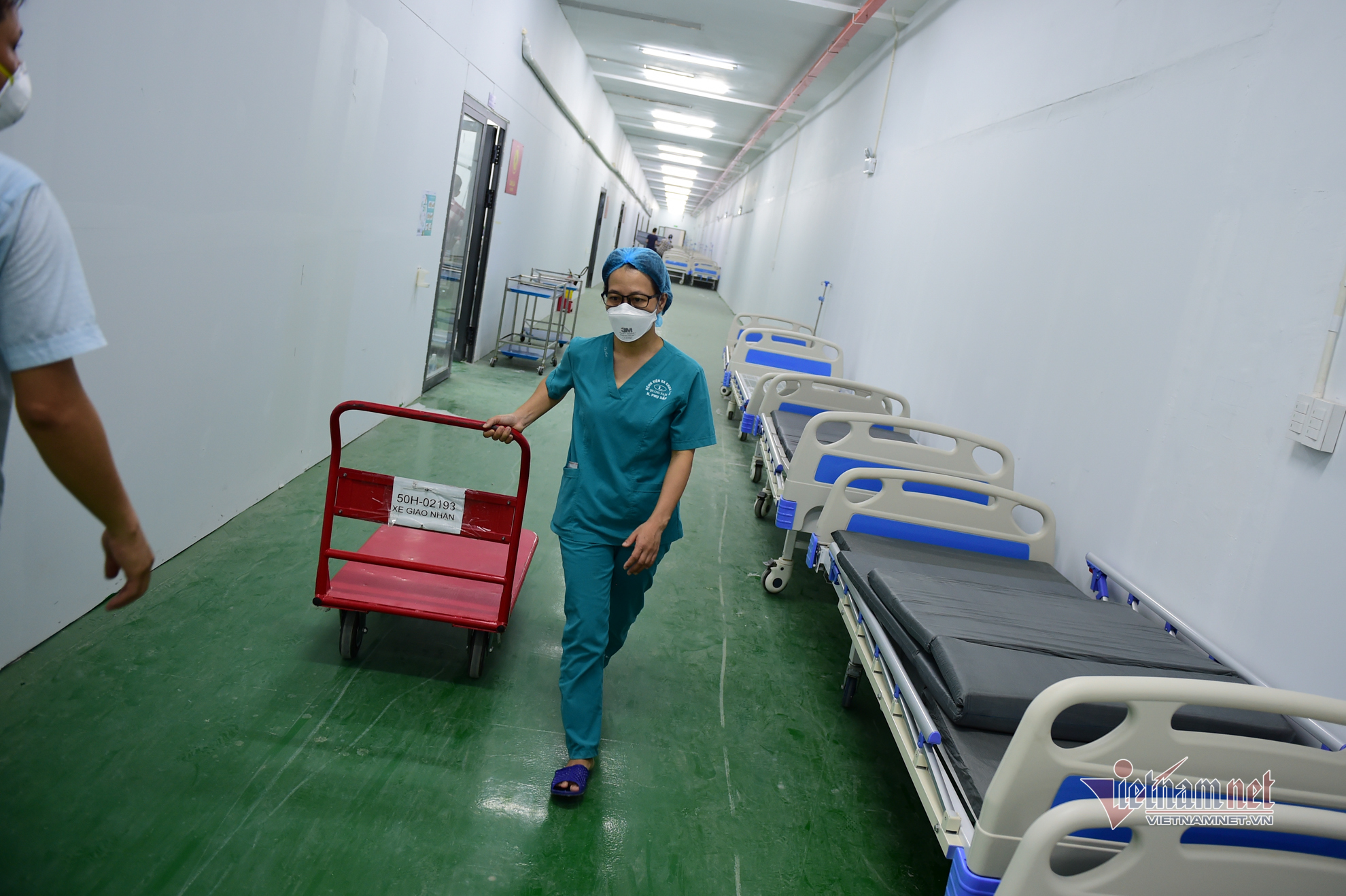 Doctor Hiep said that the hospital will have more health workers.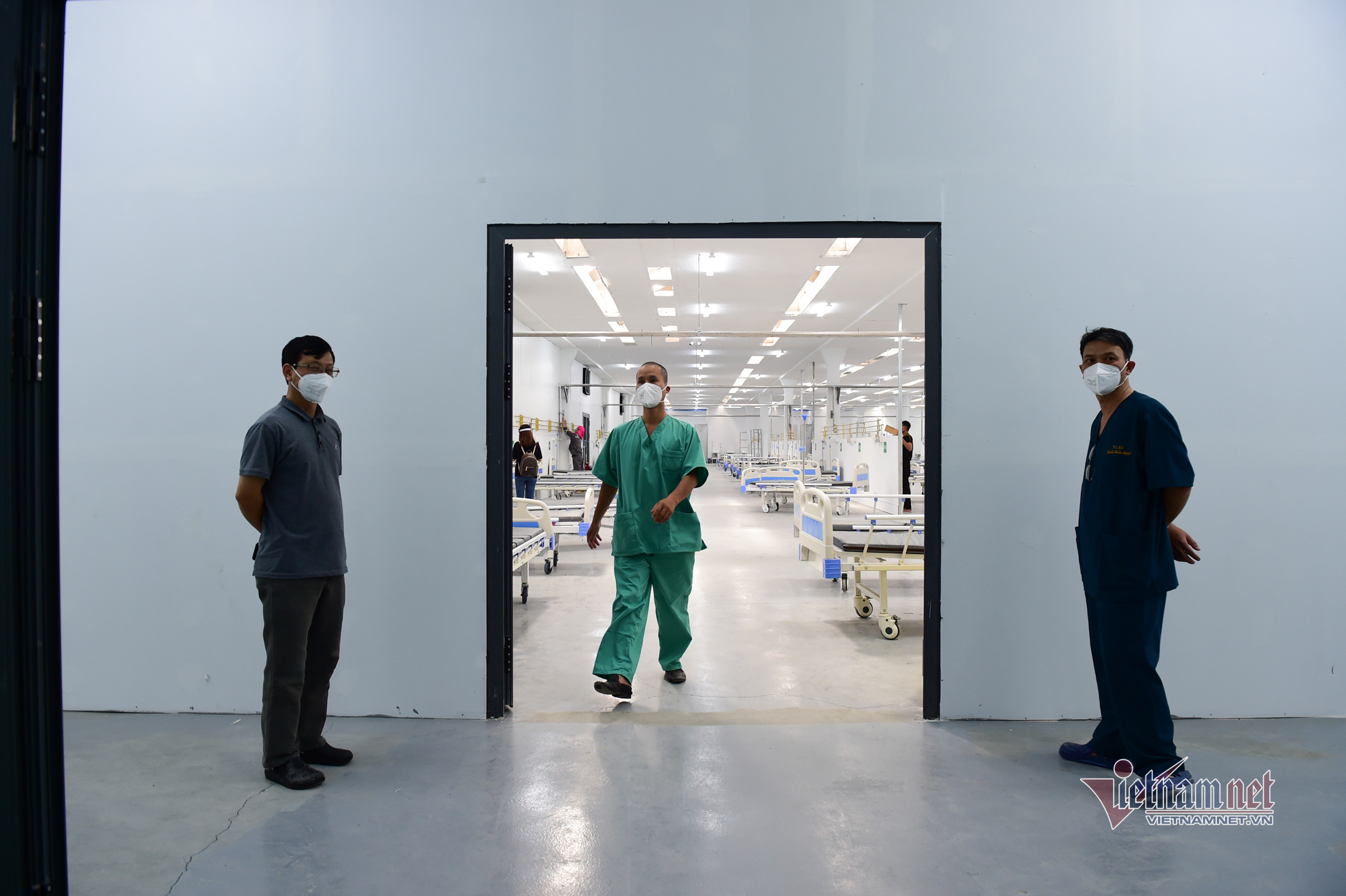 Doctors urgently do preparation to receive patients.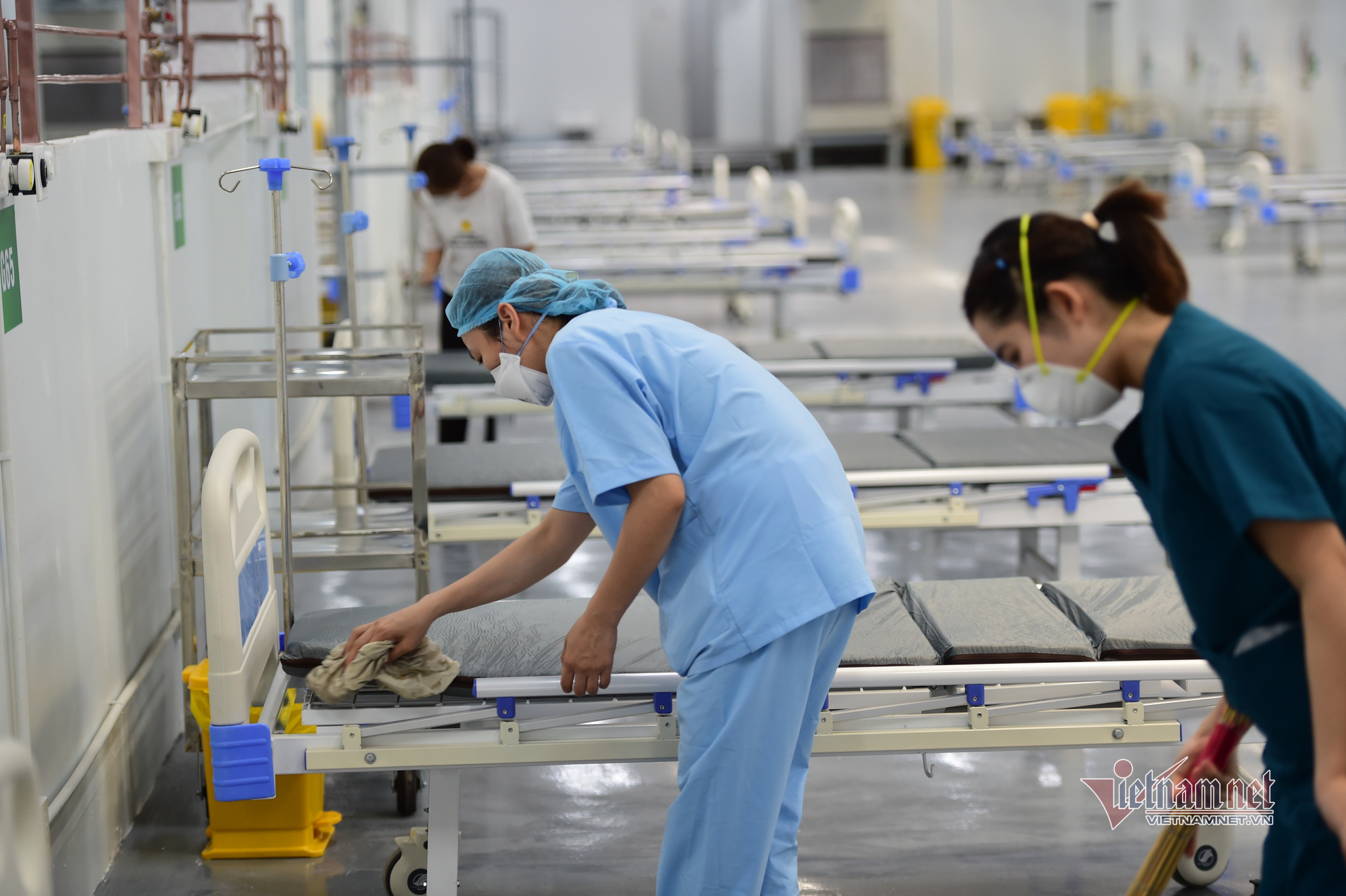 Medical staff of Hue Central Hospital clean hospital beds.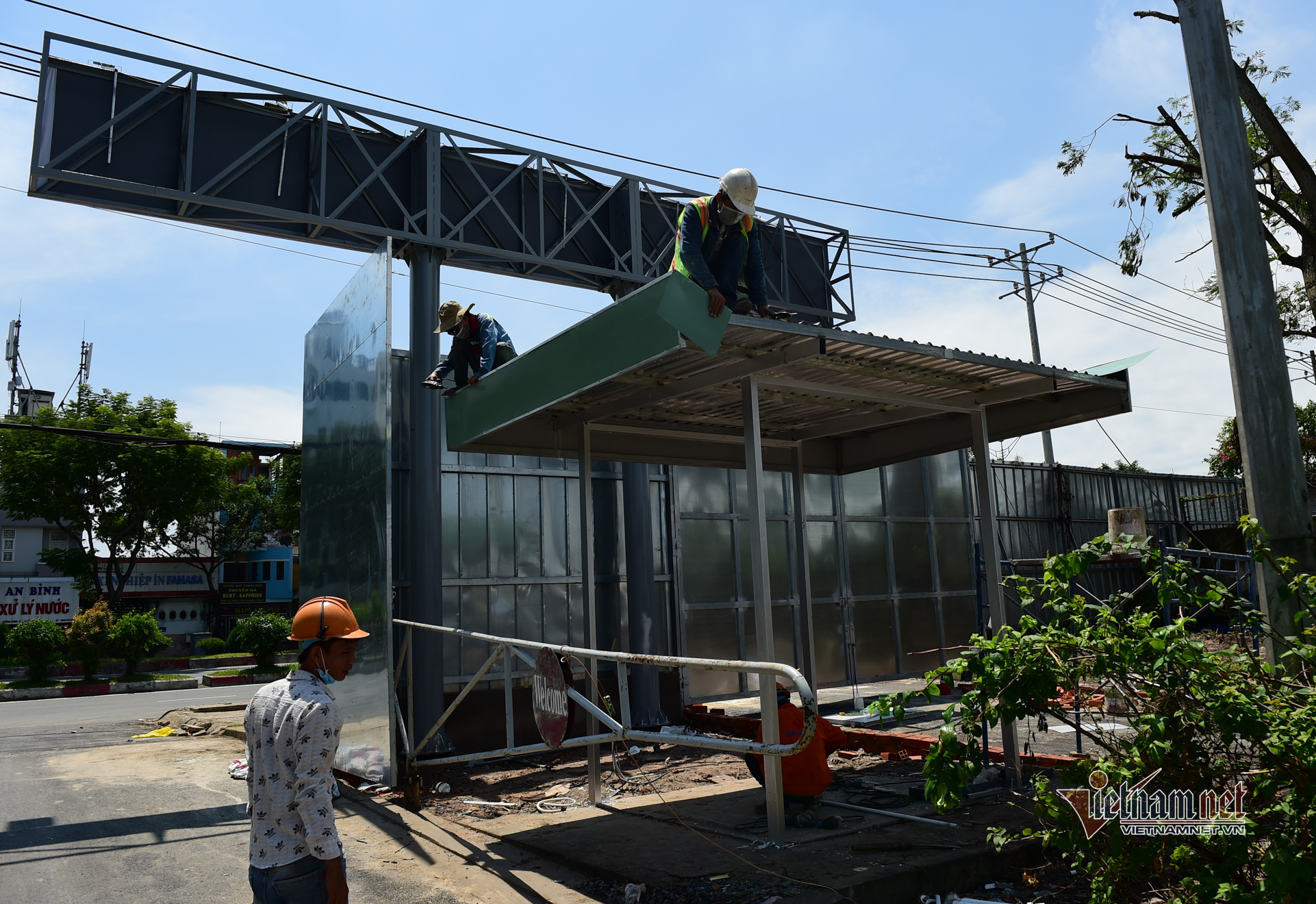 Workers complete the final stages outside the hospital before it is put into use.
Phong Anh

More than 200 health workers are taking care of more than 4,000 infected people who have no symptoms or mild symptoms at the field hospital No. 6 in An Khanh ward, Thu Duc, HCM City.

The intense heat in northern Vietnam in the past few days has made the job of Vietnamese health workers in hospitals and quarantine sites more difficult.