Police in the northern province of Vinh Phuc on June 12 detained a team of inspectors from the Ministry of Construction (MoC) while they were asking for bribes.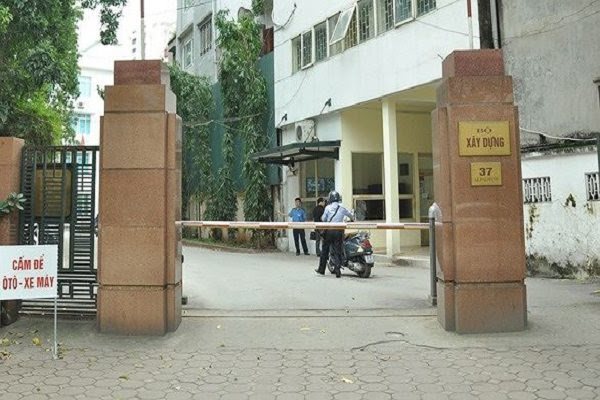 The entrance of the Ministry of Construction's head office in Hanoi – PHOTO: TPO
According to the local media, the ministry's inspectors had asked for bribes of several billion Vietnamese dong while inspecting construction and investment activities in Vinh Tuong District.
An official of the district was quoted by local media as saying that the police had detained five of the involved inspectors, including Nguyen Thi Kim Anh, head of the inspection team and deputy chief of the ministry's anti-corruption division. The names of the remaining four were not yet disclosed, reported Thanh Nien online newspaper.
The Construction Ministry this afternoon, June 13, issued a statement admitting that its inspectors had been detained by the provincial police but gave no reason. The ministry has sent a working mission to Vinh Phuc to deal with the matter.
MoC in the statement said that it would be cooperating with the competent agencies to deal with the case before announcing the results of the investigation to the public, pledging to handle offenders strictly.
Also, the ministry will take steps to train teams of inspectors on transparency and to conduct inspections in line with prevailing regulations.
MoC had earlier asked its inspectors to visit Vinh Phuc for inspection, as part of a periodic inspection plan approved by Minister of Construction Pham Hong Ha.
The inspection team caught asking for bribes has been working in Vinh Tuong for nearly a month. The district had previously assigned a vice chairman in charge of economic and construction issues to work with the team.
According to the plan for this year, MoC inspectors will conduct 90 inspections in multiple fields, including zoning management, traffic infrastructure projects, agriculture and rural development and civil industrial projects.
In Vinh Phuc, the inspectors were assigned to examine foundation construction works and bidding activities in Vinh Yen City and Tam Dao and Vinh Tuong districts. SGT
Van Ly