There are at least 16 national and international competitions in math for students from the first to the 12th grades. Many of them are believed to be useless.
N.T.T, a parent in Cau Giay district, Hanoi, said his son, a fifth grader, spent VND300,000 to register to attend an international math talent competition. This is a contest for students from the second to 11th grades, brought to Vietnam by a joint stock company.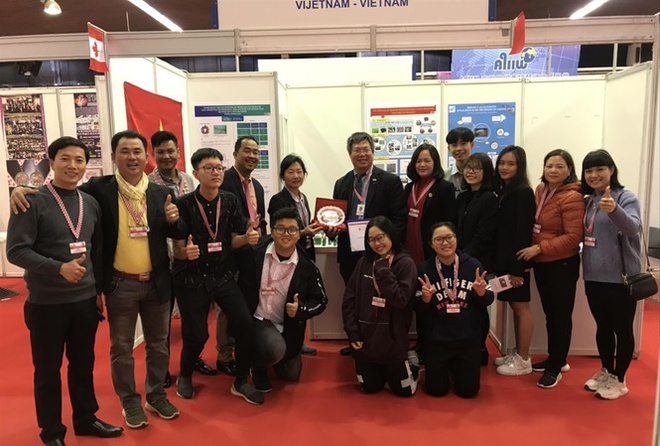 T found that about 3,000 students in Hanoi participated in the qualifier to select some hundreds of students to take the competition round in Thailand. T.'s son was among the students meeting the standards to enter the second round.

At the meeting between the organizing board and parents, T and other parents were informed that to attend the second round, he would have to pay VND30 million for his son and VND24 million for himself to go to Thailand.

There are at least 16 national and international competitions in math for students from the first to the 12th grades. Many of them are believed to be useless.
Only when attending the meeting did he realize that this is a competition with commercial color.

"When my son talked to me about the competition, I just knew that the competition was introduced by the teacher and some students in the class were believed to be eligible to attend it. No more information was given," he said.

"Therefore, I thought the completion was organized by the Ministry of Education and Training," he said.

Also according to T, the organizing board did not clarify how the competition would be organized. The information about the second round was only released after the first round finished.

When parents asked the representative of the organizing board if the achievements from the competition would give students bonus marks when sitting secondary or high school entrance exams, they could not receive clear answers. The representative just said the parents' proposal about bonus mark would be forwarded to the Hanoi Education and Training Department.

And T decided that his son would not go to Thailand to attend the second round of the competition. "Thousands of dollars is a high cost for a competition which doesn't have much significance," T said.

Tien Phong reported that international competitions are 'mushrooming' and they are brought to Vietnam by many educational organizations.

According to Le Anh Vinh, head of the Vietnam's Math Olympiad delegation, at many international competitions in Singapore he knows, the number of Vietnamese students are even higher than Singaporeans.

A high school teacher in Hanoi commented that attending competitions has become 'fashionable'.

"I know some students who attend competitions regularly. February and March are their busiest time when they have competitions weekly. In April and May, they are busy receiving prizes from the competitions," he said.

"After all, the goal of studying is knowledge, not exams," he concluded. 
Thanh Lich

Song Tu Tay Primary School in Truong Sa Archipelago off the coast of Khanh Hoa Province is an educational institution like no other in Vietnam.

A group of students in the central city of Da Nang have successfully made a machine for gathering rubbish on beaches.