A programme to train 100 key experts to work on e-Government is scheduled to start on December 20.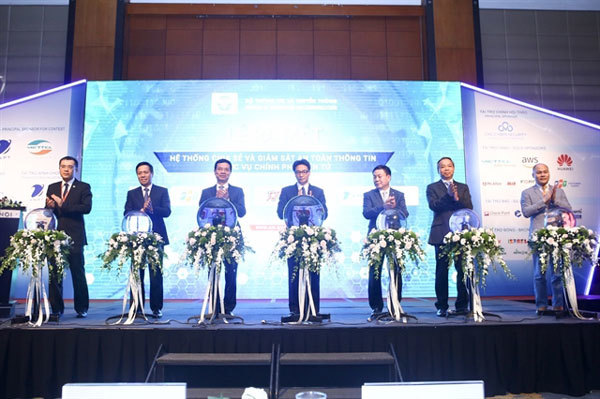 Deputy Prime Minister Vu Duc Dam (centre) and other representatives complete etiquette to kick off a supervision system to serve e-Government. 
The online programme will be shared on the website egov.mic.gov.vn. It is the website of the centre which supports the e-Government's implementation.
Conducted by the Ministry of Information and Communications (MoIC), its aim is to improve information technology (IT) cadre's quality to serve the e-Government.
Nguyen Thanh Phuc, director of the Department of Computerisation under the MoIC, said the experts would include heads of IT divisions of departments of information and communications, directors of IT centres and heads of IT application divisions.
"Participants are not only key IT workers of each unit, but also leaders who will bear the responsibility in the IT sector across the country," said Phuc.
It was one of the most important forces contributing to the country's success in building an e-Government, he said. — VNS
The Prime Minister has approved the list of members of the National Committee on e-Government and leader of the working group serving for the National Committee on e-Government.   

The goal of having 30 percent of online public services at level 4 may be unattainable if the building of e-government does not succeed.