Doctors of the Vietnam National Children's Hospital have successfully conducted a liver transplant on a one-year-old baby weighing 6.7kg – the youngest and lightest patient to undergo this surgery in Vietnam so far.
 Vinmec Hospital successfully performs HVAD artificial heart transplant
First baby born after deceased womb transplant
Success for first Vietnamese dual liver transplant operation
Vietnamese doctors succeed in first transplant of two lungs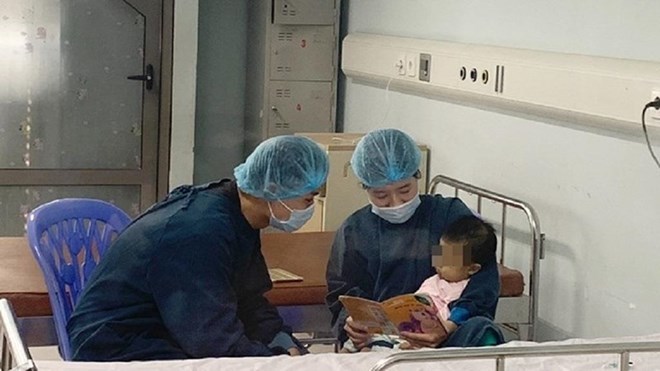 The baby's condition has improved since the 14th day after the liver transplant (Photo: plo.vn)
Doctor Nguyen Pham Anh Hoa, head of the hospital's hepatobiliary department, said the patient was diagnosed with progressive familial intrahepatic cholestasis Type 2 when she was three months old.
She had been hospitalised due to complications like enlarged liver and spleen, yellow skin and liver failure, but treatment was ineffective. Therefore, an early liver transplant was necessary, the doctor noted.
The transplant of a liver part from the father to his baby lasted for 12 hours in total on April 1 with the support of Taiwanese experts.
Doctors said a liver transplant on a 6.7kg baby was a challenge, especially in connecting very small blood vessels in the patient's liver and avoiding affecting nearby organs.
The 13 days following the surgery were filled with difficulties that could have necessitated another operation, but the baby's condition has improved since the 14th day.
The Vietnam National Children's Hospital said it has carried out 14 liver transplants on children so far.-VNA