Lao Cai Province Police has pulled out all the stops to look for 59-year-old Giang Seo Lu, who has been trapped in a cave in Man Than, Si Ma Cai District since June 1, according to Vietnam News Agency.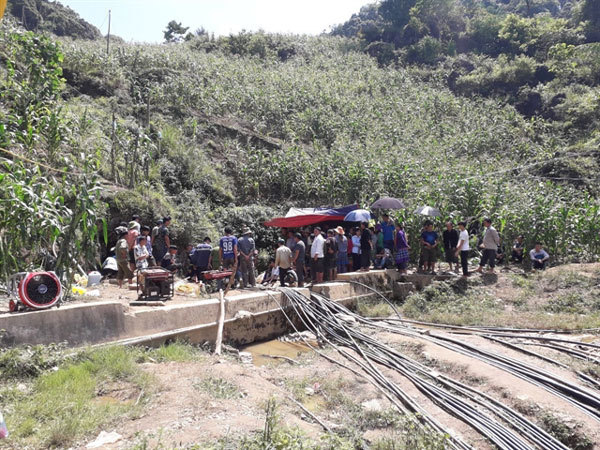 The rescue has still been operated although no contact with the victim has been made. – VNA/VNS Photo Huong Thu
On June 1, Lu and his cousin Giang Seo Dung entered the cave to remove a water pump. Shortly after, heavy rains and landslides flooded the cave, trapping Lu inside while Dung escaped.
The provincial department of fire fighting, prevention and rescue mobilised a team to save him.
However, the small and deep cave have made it hard for the team to approach him.
Up to Thursday, no contact has yet been made with Lu.
VNS