There has been no Vietnamese citizen affected by the airplane accident in Moscow, Russia on May 5.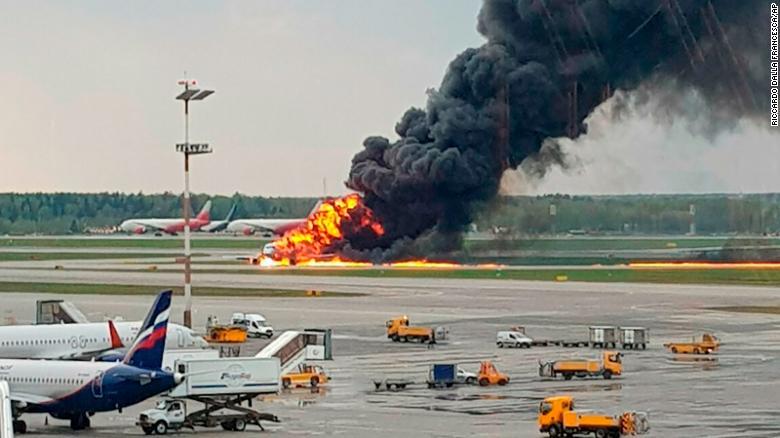 Photo CNN
The Consular Department, under the Vietnamese Ministry of Foreign Affairs (MFA) has asked the Vietnamese Embassy in Russia to contact local functional agencies to seek for further information about the incident involving an Aeroflot plane Sukhoi Superjet SSJ-100 at Sheremetyevo International Airport, Moscow.
The MFA has directed the Vietnamese Embassy in Russia to continue keeping an eye on the case and contacting with the local functional agencies to update information and take protection measures in case any Vietnamese citizen is injured.
To receive assistance, Vietnamese citizens need to contact with the citizen protection hotline of the Vietnamese Embassy in Russia +79036821617 or phone number of the citizen protection phone +84981 848484.
At least 41 people died after a Russian Aeroflot Sukhoi Superjetplane made an emergency landing due to fire on board in Moscow's Sheremetyevo airport. VGP