Hanoi has implemented a pilot program installing cameras to film people littering on the pedestrian mall around the Old Quarter and Hoan Kiem Lake.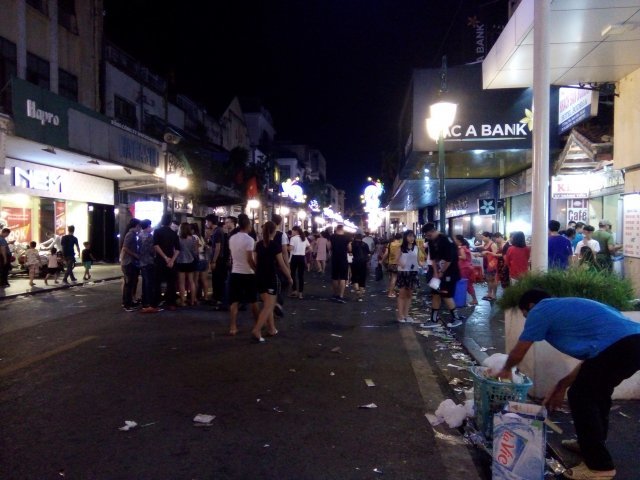 Cameras and phones to capture people littering on pedestrian mall around Old Quarter and Hoan Kiem Lake. 
According to a representative from Urenco, two fixed cameras have been installed at Dong Kinh Nghia Thuc Square and the intersection of Trang Tien and Hang Khay Streets.
More than 30 employees will also use their phones to photo people who intentionally litter. These clips or images will then be used as evidence to punish those throwing their rubbish away.
Many signs about littering have been placed around the pedestrian mall since April 26, as have small trash cans.
According to the People's Committee, the pedestrian mall caters to 20,000-25,000 visitors each day on average, and on public holidays or during Tet the number can swell to 200,000. But the pedestrian mall is often flooded with garbage and plastic bags.
According to the Urban Environmental Company No. 2 (Urenco2), it collects over 200 tons of domestic waste on the pedestrian mall each day.
On January 1, 2017, Decree No. 155/2016 / ND-CP on littering was issued by the government, but two years on it remains a common occurrence.
Under the provisions of the decree, those who discard cigarette butts in public places will be fined up to VND1 million ($45), while people throwing rubbish away are subject to fines of between VND1 and 3 million ($45 to $130). Those throwing domestic garbage away in public places will be fined from VND5 to 7 million ($230 to $320).
VN Economic Times