A man has been killed after a huge explosion rocked Vung Tau city on the evening of April 21.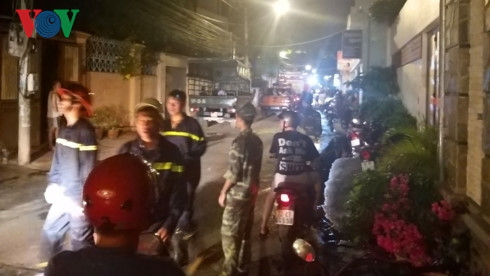 At the scene
According to witnesses at the scene, a large explosion was heard coming from a three-storey house at No 72, Yen Bai street, ward 4, Vung Tau city of Ba Ria-Vung Tau province.
Upon noticing the incident, local people attempted to extinguish the blaze but their efforts were in vain due to the ferocity of the flames.
As a result of the explosion the whole area was hit by power cuts whilst the entire house and all the assets inside were completely destroyed.
With the emergency services called, four fire engines along with dozens of fire fighters were mobilized to battle the inferno.
One man was found dead at the scene.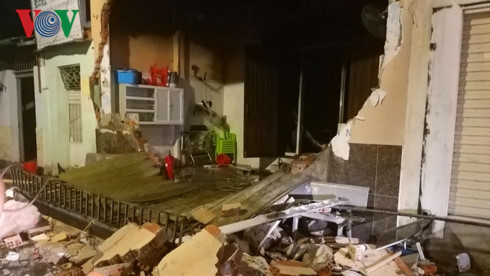 The entire house and all the assets inside are completely destroyed.
According to local authorities, the victim had called his wife talking about attempting suicide before the incident happened.
The victim's wife immediately returned home after taking his call. Unfortunately, she did not make it back in time.
An investigation into the main cause of the blast is currently underway.
VOV