Two households in Phu Yen Province have donated over 22,000 square metres of land for building public schools.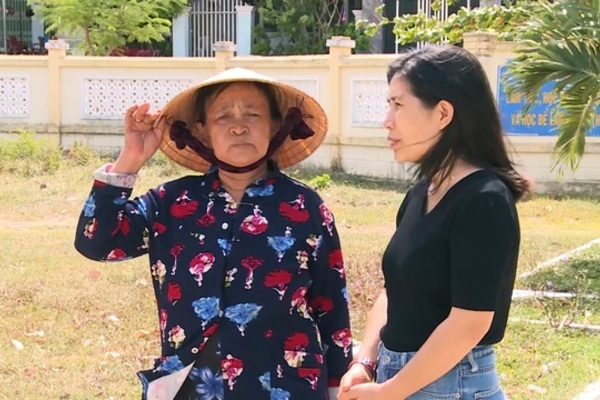 Le Thi Ut (left) donated lands to build public schools
Le Thi Ut from Tan Lap Village, Song Hinh District, is well known in the area because of her kind action. Ut is a farmer, her husband was a veteran and died a long time ago. Ut raised two children who are affected by the Agent Orange alone. Nowadays, she sells bread for a small income.
However, when the authorities called for the locals to donate land to build a nursery and secondary schools, Ut donated 1.3 hectares of agricultural land.
"The authorities already called for land donation when my husband was alive. My husband agreed to donate the land but he fell ill five years ago. Our wish is to be able to see the village children study at a nice school," Ut said. "I'm old now, I can't to agricultural work anymore."
The family of Le Van Tai also agreed to donate 9,000 square metres of land to build Duc Binh Dong Commune Nursery School despite difficult background.
"I just think that I can't bring the land with me when I die. After discussing with the family, we donated the land so that our children will have good schools to study at," Tai said.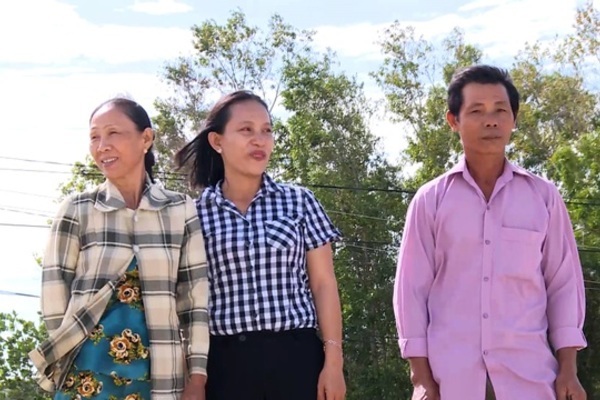 The family of Le Van Tai also agreed to donate 9,000 square metres of land
Duc Binh Dong Nursery School has been completed. The school covers 10,000 square metres with all facilities, fence walls and playground. Duc Binh Dong Secondary School has been upgraded with 14 classrooms.
Nguyen Hong Su, head of Duc Binh Dong Nursery School said the new schools had help making traveling easier for the teachers and students. Duc Binh Dong communal authorities have publicly honoured Le Thi Ut and Le Van Tai for their contribution.
Nong Van Trinh, chairman of Duc Binh Dong Commune People's Committee, said, "We really appreciate Ut and Tai's contribution because they are poor households themselves. We have given them certificates of merits." Dtinews
Trung Thi