Prime Minister Nguyen Xuan Phuc on Monday asked the Ministry of Transport to review and potentially reverse its proposal on requiring roof signs for cars driving for ride-hailing apps such as Grab.
Should ride-hailing vehicles install taxi signs?
Vietnam's transport ministry views ride-hailing firms as taxis
Confusion over proposal to install taxi sign on ride-hailing cars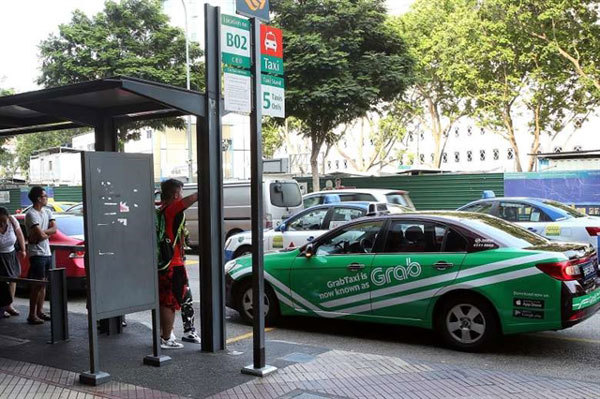 The Prime Minister has said cars that provide ride-hailing services should be managed with modern technological solutions rather than signboards. — Photo vovgiaothong.vn
Speaking at an online conference on transport problems, PM Phuc said that cars smaller than nine seats which provide passenger transport services through apps must be managed through modern technology instead of physical badges or signage.
"It's time to remove unnecessary business conditions and strengthen the Government's management with information technology to replace conventional manual management," he said.
Last month, the Ministry of Transport introduced the ninth draft version of Decree 86/2014/NĐ-CP on conditions for auto transportation business. Under the decree, cars with fewer than nine seats providing transport services through ride-hailing platforms must have a signboard on the roof. The sign is to say "xe hợp đồng" (contracted car) to distinguish the vehicles from personal cars.
According to the ministry, the signboards would help management bodies oversee the operation of contracted cars and prevent drivers of personal cars from illegally providing transport services.
If both traditional taxis and ride-hailing cars have signboards, they would receive equal treatment and be handed equal punishment in case of violations, for example if they travel on a rode closed to taxis.
The ministry's proposal has drawn objections, particularly from ride-hailing platforms, their drivers and economists who advocate for the application of science and technology in transportation services.
VNS