Police in Hanoi on Wednesday declared they had busted an illegal poker gambling ring.
Police bust illegal gambling ring in poker tournament disguise
World Cup gamblers descend on pawnshops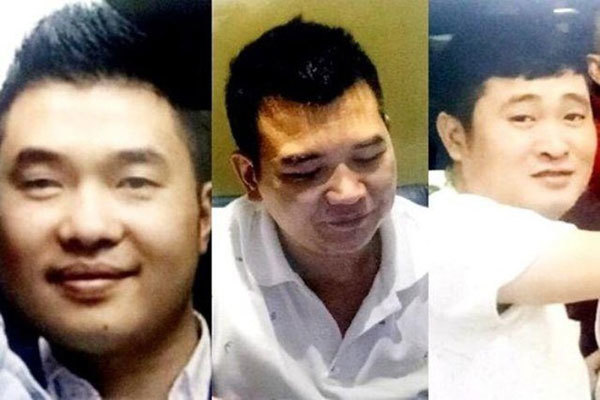 Nguyen Ngoc Phuc, Nguyen Tien Long and Hoang Minh Chau (left to right) were arrested for organised gambling. — Photo baomoi.com
Police arrested three people including Nguyen Ngoc Phuc, 36, chairman of the Capital & Pik Bridge & Poker Club based on Tang Bat Ho Street in Hai Ba Trung District; Hoang Minh Chau, 37, deputy chairman of the club; and Nguyen Tien Long, 37, also deputy chairman of the club.
They also temporarily detained 24 gamblers for investigation.
The police confiscated more than VND286 million (US$12,400), eight sets of computers, 40 mobile phones, six poker sets and other evidence.
Police said it was a large-scale ring and took advantage of the Vietnam Bridge and Poker Association's regulations about practice, competition and awards to gamble.
In December 2017, Chau, Phuc and Long asked local authorities for permission to found the Capital & Pik Bridge & Poker Club. When the club started operating, they organised regular tournaments, each one lasting for a day and the winner claiming a prize based on the club's regulations. The Vietnam Bridge and Poker Association recognised the competition and award.
However, they expanded the operation to make more profit, and each took a 10.7 per cent cut.
VNS