A pupil was killed while four others injured when a man broke into a primary school in Thanh Hoa Province and stabbed the children on Friday morning.
According to initial report from Lang Chanh District Police Department, the incident occurred at Dong Luong Primary School at 8.45 am when a local man, Do Manh Chieu Minh, 25, suddenly ran into class 5A during a break time and stabbed a student, Le Huu Phuoc with a knife.
"A teacher was injured when attempting to prevent the man," report said. "Four other students in the school were also stabbed and injured while the man fled."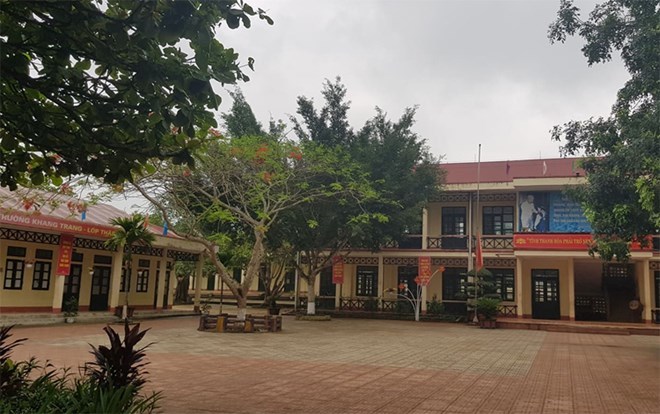 Dong Luong primary school in Lang Chanh district, Thanh Hoa province
The injured teacher, Tran Thi Thanh, who was being treated in a local hospital said that everything happened so quick and horrible.
"It was raining this morning so I stayed in the class during the break," the teacher said. "While I was talking to some students at the end of the class. I heard some student screaming and I saw a man stabbing Le Huu Phuoc who was sitting on the front desk. I rushed to prevent the man and hold my student. The man ran away and I rushed out with the student in my arms to call for help. We took Phuoc to hospital but doctors said he died already."
"It was horrible. I didn't know that Phuoc died in my arms and I didn't notice I was injured," the teacher said though tears.
The school's headmaster, Le Thien Quang said that he heard some screams from the two-floor building during the break time at 8.50 am and came to see many students and teachers crying.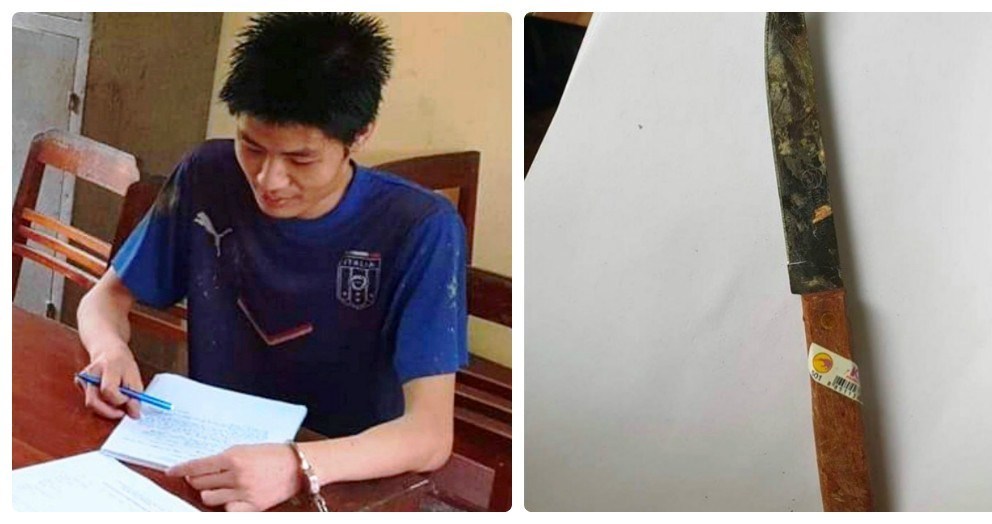 Do Manh Chieu
"We rushed Phuoc and four other students who were injured to hospitals," Quang said. "Phuoc died from serious injuries while other students and a teacher are still being treated."
The headmaster said he did not know how the man broke into the school because the gate was locked and there was a guard there.
"He might have climbed a wall to get in," he said.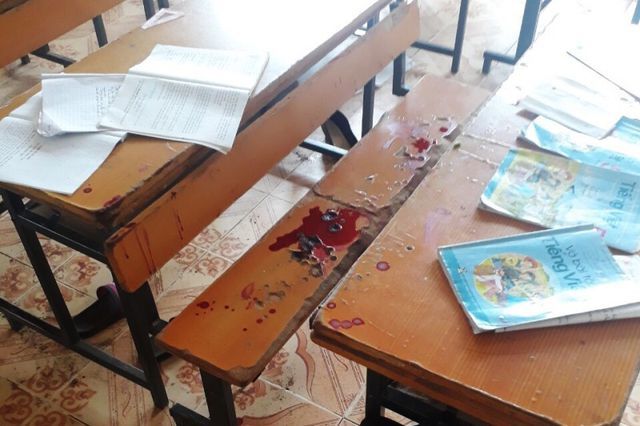 The student's desk
Police said they arrested Do Manh Chieu Minh at around 10 am while he was hiding in a forest which was four kilometres away from the school.
Minh lives near Le Huu Phuoc's home.
Local police is investigating the case. Dtinews