Bui Sy Loi, vice chairman of National Assembly's Committee for Social Affairs talks to Hải Quan (Customs) newspaper about a proposal to increase retirement age in the draft amended Labour Law.
Retirement age may go up due to trade deals
Retirement age discussion set for tomorrow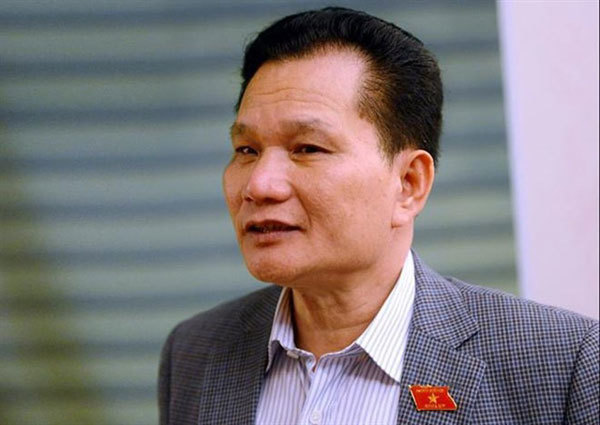 Vice chairman of National Assembly's Committee for Social Affairs Bui Sy Loi. — Photo news.zing.vn
The draft revised Labour Code has proposed increasing retirement age to 62 for men and 60 for women from 2021. What are the foundations of this proposal?
According to the 2012 Labour Code and Law on Social Insurance, the retirement age for men is 55 and for women is 50. The age is reduced by five to 10 years for jobs prone to high risks and toxic elements.
In fact, the average retirement age for both men and women is only 54 because the retirement age set in the law is not always followed.
The number of people in the workforce is on the decline. In the context of an aging population, we will be in shortage of workers for the national socio-economic development.
A survey conducted by research agencies showed 42 per cent of retired people who are paid pensions still work in the national economy. It means the retired people still make contribution to society and economy.
If these people continue to work and pay social insurance, they will have higher pension afterwards. We can see that we are wasting an important and high-skilled workforce.
Increasing retirement age will shorten the gap between income and pension.
In sectors like textile, footwear, fishery product processing, electronic component assembly, there is a high number of female labourers. Working ability and health are big obstacles for increasing retirement age. Employers often find ways to stop employing them when they reach a certain age. This has prevented female labourers from accessing to stable jobs.
Is it true to say that the purpose of increasing retirement age is to mobilise high-quality workforce?
It is. Resolution No28/NQ-TW on social security policy reform aims to mobilise the retired workforce to continue to make contributions to the country's socio-economic development.
A good doctor can work at a private hospital or run his own clinic after retirement. So why don't we make use of the retired workforce in other professions.
From a labourers' point of view, they think receiving pension and continuing to work will give them more benefits. What do you think about that?
It is a reasonable thought because labourers receive two sources of income.
It sounds beneficial to labourers but from State point of view, we are unable to make assessment on the underground economy.
From my point of view, if we can mobilise labourers to work in the public sector, not private, our management will be better and State budget and tax collection will increase as well.
Whatever we do, we should harmonise benefits of labourers, enterprises and the State.
If we pay attention to benefits of labourers and businesses only and ignore the State, where will collection for infrastructure, traffic, irrigation investment come from?
If we want to mobilise retired workforce to continue to work, we must have more incentives.
Some say Vietnam's proposed retirement age is low compared to neighbouring countries, even lower than Laos and Cambodia. What is your opinion?
Our retirement age is low compared to the region but not low for our conditions.
Our average life expectancy is 76.6. It is 71.2 for man and 82.3 for women. But we have to take into account quality of population.
The Resolution No21-NQ/TW aims to improve the quality of the population. Only when our population quality is improved, will we think about higher retirement age.
Vietnam's population aging is predicted to be on the slow side. Vietnam will not reach current aging rate of Japan until 2049. We have a long way ahead to adjust the retirement age depending on aging speed.
Laws should be implemented in a flexible way to ensure public benefits and meet people's expectations.
VNS