In Bac Lieu Province, more residents are farming swiftlets for their edible bird nests, a lucrative practice that is in serious need of sustainable solutions as development continues unregulated, experts said at a recent conference in the province.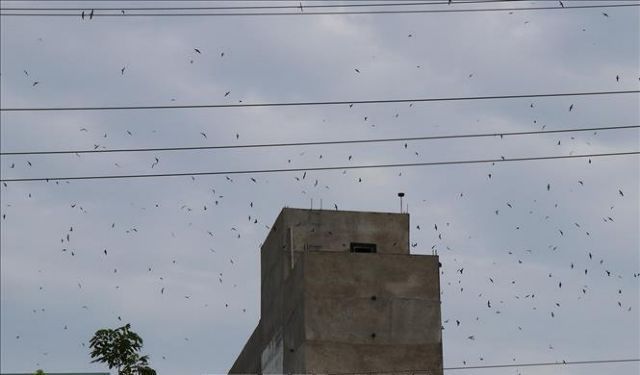 With more and more peoplefarming swiftlets for bird nests, Bạc Liêu Province is looking for solutions to ensure biosecurity and sustainability.
Dương Thành Trung, chairman of the province's People's Committee, said that noise pollution had been created from thousands of birds being raised at farms as well as machines used to mimic the sound of birds to attract them. 
According to Lưu Hoàng Ly, director of the province's Department of Agriculture and Rural Development, farming facilities located in households in residential areas are not registered and pose health risks because of bird droppings and dampness.
There are no regulations that oversee these farming practices, he said.
The province has more than 1,000 swiftlet farming facilities, with around 500 kilogrammes of bird nests harvested each month. Each kilo is worth about $1,000 on average. 
The country has about 42 provinces farming swiftlets with over 8,300 facilities, mainly in the Mekong Delta.
Mai Thế Hào, deputy head of the Southern Animal Husbandry Department under the Ministry of Agriculture and Rural Development, said the bird nest industry had high economic value. Last year, the nest output nationwide was 68 tonnes, with exports going to many countries.
More monitoring of swiftlet farming registration is needed as well as management of bird nest quality, and traceability and assessment of environmental impact of the farms, according to Ly.
Nguyễn Văn Hậu, chairman of the Viet Nam Lawyers' Commercial and Arbitration Centre, said that regulations about farm specifications and standards were needed to ensure biosecurity.
The conference was held this week by the Bạc Liêu Business Association and Báo Pháp Luật Việt Nam's coastal Mekong Delta representative office. - VNS

An exhibition on the swiftlet-breeding sector is being held in the southern central province of Khanh Hoa's Nha Trang City, displaying more than 60 works.