Thousands of Buddhist monks joined the Vesak Day celebration at Vietnam Quoc Tu pagoda in District 10, HCMC on May 19.
The event was organized by the Buddhist Sangha of Vietnam in HCMC and attended by Buddhist monks, leaders of central and municipal departments, and Buddhists.
Vesak Day, which falls on the fifteenth day of the fourth month in the lunar calendar, was recognized as Buddha's birthday at the first conference of the World Fellowship of Buddhists held in Sri Lanka in 1950.
On Vesak Day, Buddhists all over the world commemorate the birth and enlightenment of Buddha, who is globally acclaimed as one of the greatest benefactors of humanity.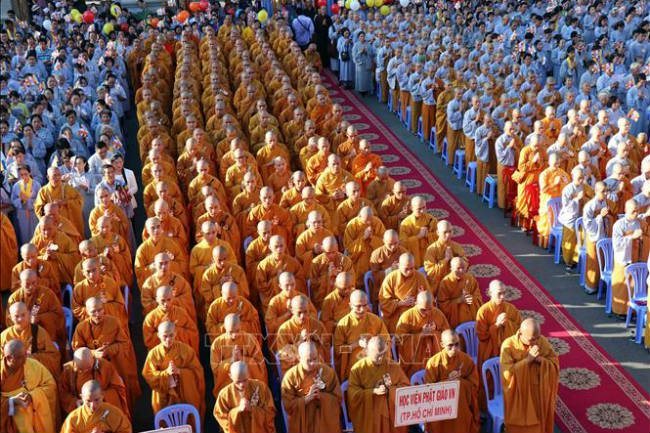 Thousands of monks and Buddhism followers gather at Vietnam Quoc Tu pagoda to celebrate Vesak Day yesterday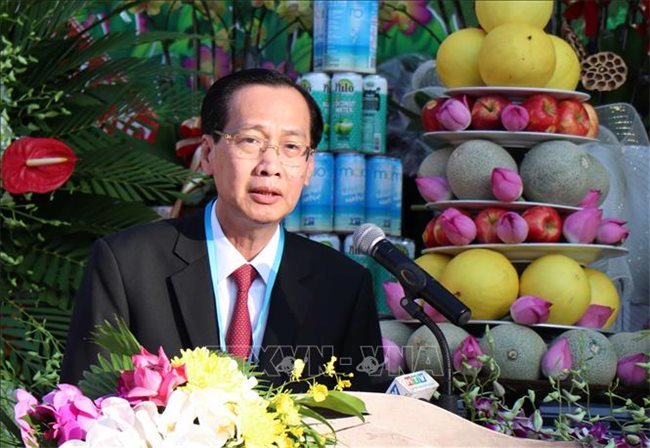 HCMC Vice Chairman Le Thanh Liem speaks at the event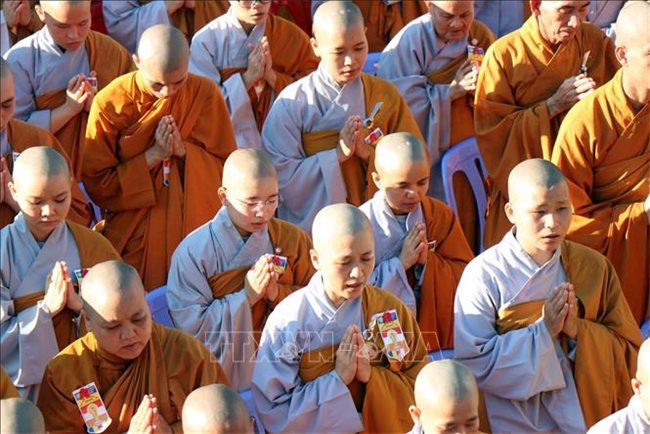 Buddhist monks are seen at the event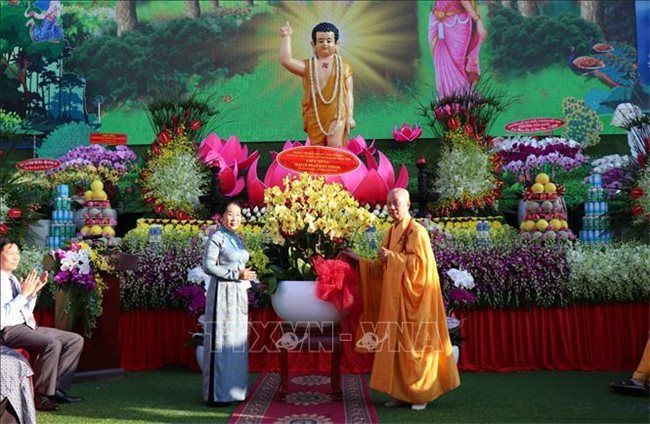 Vo Thi Dung (L), deputy secretary of the HCMC Party Committee, takes part in the event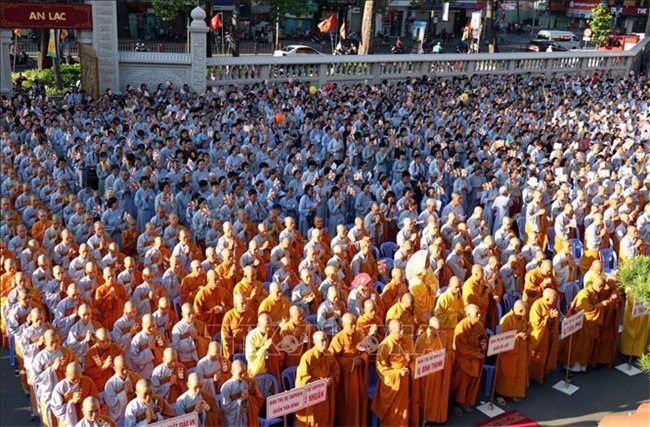 Vesak Day is the major Buddhist festival of the year
SGT