Over 20,000 cattle in Lao Cai Province may die this year if there are strong cold spells as only three quarters of the farmers have animal sheds.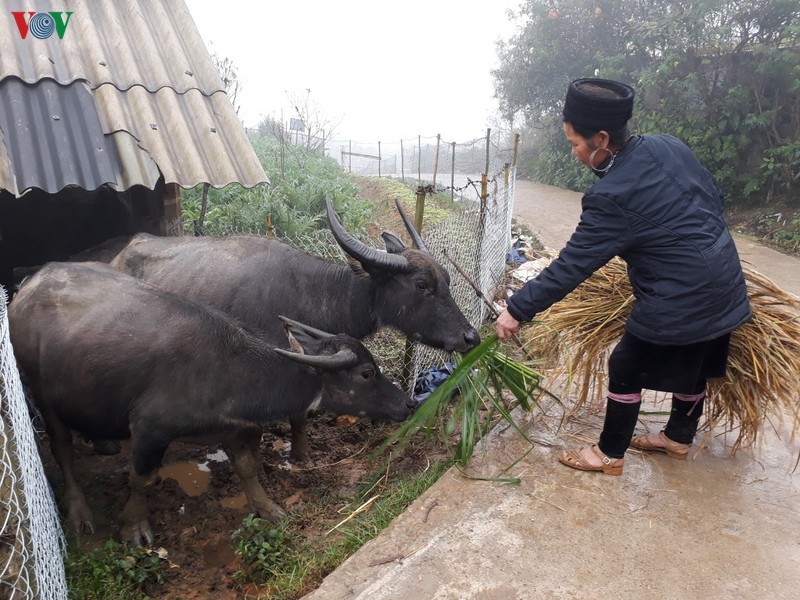 Thousands of cattle in Lao Cai threatened by the cold
The estimation was announced in the report about cold prevention plan for crops and animals during the 2019-2020 spring-winter crop issued by Lao Cai People's Committee.
Lao Cai Province has over 3,000 hectares of grass but it only satisfies half of the province's cattle herd of 150,000. 12% of the farmers haven't prepared feed for their animals this winter and only three-fourths of the farmers have animal lodging.
If a severe cold spell arrives, about 18,000 cattle will not have food and 8,000 will not be sheltered from the cold. They will die quickly under the weather.
In order to limit the damage, Lao Cai People's Committee has asked the farmers to collect straw, grass, sugar cane and corn stalks as animal feed. They should collect at least 400kg of feed per animal. The localities authorities also called on the farmers to quickly build and reinforce shelters for the animals.
Grazing cattle should be brought to the farms quickly. If farmers want to bring them to warmer areas, they must be vaccinated and registered. Ensuring pen hygiene and food for the animals is especially important during the cold spells. VOV/Dtinews

Located in the northern province of Lao Cai, Fansipan saw thousands of visitors flocking to the top of the nation's tallest mountain over the weekend to enjoy the sight of ice and frost.

Mount Fansipan in the northern province of Lao Cai has been covered by frost, creating a picturesque scene for Sapa.