Thousands of people are expected to join a walk around Hoan Kiem Lake in Hanoi this Sunday to raise public awareness about more responsible drinking as part of improved traffic safety.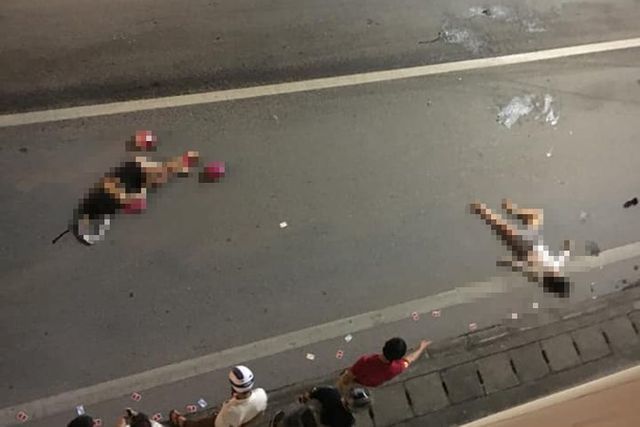 Two women are killed in the traffic accident caused by a drink driver at Kim Lien Tunnel on May 1
The move follows consecutive tragic traffic accidents in Hanoi caused by drunk drivers.
Dinh Hai Yen and Trinh Thi Quynh were recently hit by a car while riding a motorbike in Kim Lien Tunnel. They died on the spot. Driver Le Trung Hieu, 39, is being held in custody as he faces criminal investigation for violating traffic regulations that can carry sentences of three to 10 years in jail. 
Hieu reportedly told the police that he had attended a party with friends and drank wine as well as six bottles of beer. Breathalyzer tests showed an alcohol content of 0.751 milligrams per litre.
Following the case, many people, including friends and colleagues of the victims, changed their Facebook avatar with logos such as "No drink driving". These logos have also pasted on lots of people's cars.
The parade around Hoan Kiem Lake will see the participation of Deputy Prime Minister and chairman of the National Traffic Safety Committee Truong Hoa Binh, Chairman of Hanoi People's Committee Nguyen Duc Chung as well as friends and colleagues of the two victims Yen and Quynh.
The programme will also have community activities such as flashmob dance and multiple-choice test on traffic issues.
Visitors will see a road made of more than 300 old tyres with the sticker to urge the public for drinking with responsibility.
By late April this year, a car driver in Hanoi was also been held custody after he fatally crashed into a female street sweeper while drink-driving.
Lao Dong/Dtinews