Architect Pham Thanh Tung, Chief of the Vietnam Real Estate Association, talks on Vietnam's trend of green architecture.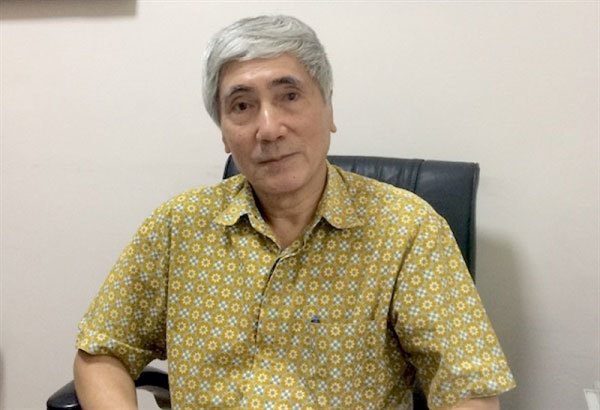 Pham Thanh Tung.
What do you think about the new concept of eco-urban areas in Vietnam?
The development of green buildings has become a trend in Vietnam and in the world. People living in new residential areas are happy with their comfortable living conditions.
However, all green projects face two problems. First, their blueprints or designs are different from how the turn out. When carrying out the project, many project owners adjust their green-space areas and public utility areas.
Second, most new urban areas don't have a public transport system to facilitate the movement of residents, particularly young people. Though we have talked a lot about green building projects or good projects in Vietnam, in reality they have not met all the requirements for a green project – particularly connection requirements.
Besides, a public place in a green building project should have a space for local residents to communicate with each other.
Do real estate developers in Vietnam need more time to adjust to meet real life requirements?
As banks tighten credit procedures and vacant land areas become smaller and smaller, yet demand for more living space become bigger, real estate developers will, no doubt, increase the price of their apartments. And no doubt, the real estate sector in the country will face a crisis.
Maybe in the future, residents might decide to go back to the old city centres to enjoy better education for their children and their health services, as in new residential areas, social infrastructure is still poor.
Should real estate development go alongside urban development?
I'm afraid to say that since the booming of the real estate market, there is no common voice on the inter-connection within urban areas among urban developers. All they care about is their profits.
According to the Government's planning, five urban satellite areas should attract more people from Hanoi's inner city. Yet, due to poor infrastructure in new urban areas, not many people want to go and live there.
It has been reported that Hanoi authorities will further tighten rules on the city's planning activity. Do you think they can do that?
It is high time for Hanoi authorities to review the land area in the city's urban planning. As land is both property and real estate and now we live in a society ruled by law, whatever we do we have to make sure it doesn't run counter to the law.
Last, all planning activities must be posted publicly for the people to read and comment on. I'm pretty sure that if we will follow required procedures, everything will go smoothly. — VNS

Large car parks can be seen as a big plus for real estate projects in urban areas.

To reduce the population pressure on Da Lat, Lam Dong Province authorities should not expand it but build satellite areas around it, an architect has said.

The sinking of land in the Mekong Delta region is worsening, with its urban areas showing the highest rate of sinking, at a rate that is four times faster than in the countryside.