Khanh Hoa welcomes over 1.5 million Chinese visitors
Tourists from Russia ranked second in the number of visitors to the locality with more than 277,000, a rise of 104 per cent, followed by the Republic of Korea with over 124,000, a huge surge of 336 per cent, and Thailand with nearly 12,000 arrivals, a staggering rise of over 515 per cent.
Throughout the reviewed period, the total number of foreign arrivals visiting Khanh Hoa increased by over 129 per cent to more than 2.1 million.
This upsurge in the number of foreign arrivals has greatly contributed to accelerating the province's socio-economic development, generating more jobs, and increasing incomes for residents through business and service activities./.
Vietnam Airlines adjusts flight schedules due to storm Mitag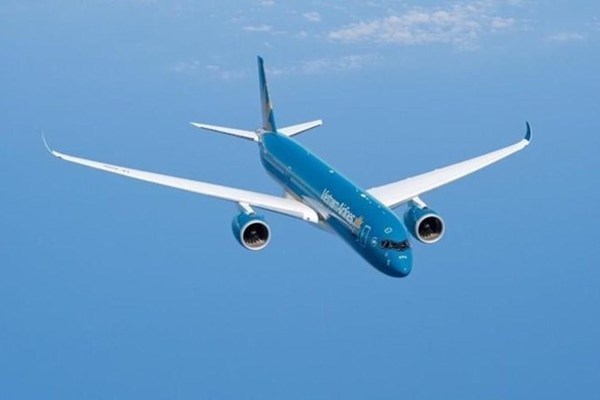 Vietnam Airlines will adjust schedules of flights to and from Shanghai Pudong International Airport as Mitag storm is growing stronger.
National flag carrier Vietnam Airlines announced on September 30 that it will adjust schedules of flights to and from Shanghai Pudong International Airport as Mitag storm is growing stronger.
Accordingly, the airline will cancel all flights connecting Hanoi and Ho Chi Minh City with Shanghai, namely VN522, VN523, VN530 and VN531 on October 1, and re-operate them on October 2 instead.
Passengers on the rescheduled flights will receive support from the carrier in line with current regulations.
Vietnam Airlines recommended passengers who have plans to travel to or from airports in Taipei (Taiwan, China), Busan and Seoul (the Republic of Korea), and Shanghai, Hangzhou and Changzhou (China) to keep a close watch on the weather development, and update information from the carrier.
Passengers can visit the airline's website www.vietnamairlines.com, its Facebook page www.facebook.com/VietnamAirlines, and call ticket offices nationwide or customer service 1900 1100 (within the country) or 84 24 38320 320 (in foreign countries) for further information./.
Patriotic notable Nguyen Huu Hanh passes away at 95
Nguyen Huu Hanh, former Brigadier General and Chief of the Joint General Staff of the erstwhile South Vietnam's military forces who convinced then-president Duong Van Minh of the Sai Gon regime to call on soldiers to surrender on April 30, 1975, the final day of the American war in Vietnam, yesterday died at the age of 96.
After a long time for treatment in Thong Nhat Hospital, patriotic notable Nguyen Huu Hanh passed away yesterday at the age of 95, said his daughter, Nguyen Mai.
His burial ceremony will be held in the fatherland in Cay Da village in Cu Chi District of Ho Chi Minh City according to the family.
The National Liberation Front of South Vietnam had connected with Brigadier General Nguyen Huu Hanh since 1963. The Brigadier General was trained to become a secret agent but he didn't have to do any mission.
In late April, 1975, he was taken back to Sai Gon ( Ho Chi Minh City now) to meet President Duong Van Minh who had just taken his presidential oath before April 28.
He was then appointed as an assistant for then-president Duong Van Minh of the Sai Gon regime. He called on soldiers to surrender in order to avoid unnecessary and meaningless bloodshed.
After the South Liberation Day, he was a member of the Vietnam Fatherland Front Central Committee and member of the Ho Chi Minh City Fatherland Front Committee.
Ben Tre "Coconut Kingdom" attractive with unique tourism products
The beauty of Ben Tre – the land of coconut – is always attractive to visitors.
Thanks to exploiting well its exclusive natural potentials, Ben Tre, which is known as the land of coconut in the Southwestern region, has created unique identities for its tourism products aiming at a unique coconut tourism brand to attract more visitors.
Unique floating coconut market
Referring to the Mekong Delta province of Ben Tre is mentioning coconuts. The vast coconut forests and coconut gardens stretch to the skyline would overwhelm visitors as soon as they set foot across the Rach Mieu Bridge linking Tien Giang and Ben Tre provinces. However, what is more impressive is the large scenery of the floating coconut trading market on the banks of the Thom River.
Travelling on about 15 km from the centre of Ben Tre City along Highway No. 60 to the junction of Thom market, there is an iron bridge connecting the two districts of Mo Cay Bac and Mo Cay Nam on the Thom River. Walking up the middle of the bridge, visitors can zoom in on all four sides to feel more clearly a typical floating market in the Southwest region. The unique thing is that this floating market has only one product – coconut – and more precisely is all things related to coconuts and coconut production activities, such as coconut peeling, drying coconut cover or collecting coconut flesh. Looking down from the bridge, there are endless lines of ships carrying coconuts in and out of the granaries.
According to deputy director of the Tourism Information and Promotion Centre of Ben Tre Province, Vo Thanh Son, it is not clear when the coconut floating market came into being, but the Thom River is a circulating route between the Co Chien and Ham Luong Rivers via Mo Cay - Vam Thom Canal, which was dug in 1905. The river has a length of 15 km, which is an important waterway traffic section of the Tra Vinh - Vinh Long - Ben Tre passenger ships. Therefore, there are many villages producing coconut fibre on both sides of the Thom River in Thanh Thoi B, An Thanh, Tan Hoi and Da Phuoc Hoi communes of Mo Cay Nam district, as well as Khanh Thanh Tan in Mo Cay Bac district. If the whole Ben Tre province has more than 250 facilities producing coconut fibre, those along the Thom River alone have made up about 200 establishments, attracting thousands of local workers. It is worth mentioning that in addition to light works here, women also encroach in hard work, requiring good health and endurance for men only, like coconut peeling.
Coconut peeling on the banks of the Thom River takes place around the clock, even early in the morning to catch the morning market. At a coconut basket, Tuyet Nhung stands between the above-the-head coconut heaps. In front of her, a lot of dried and shelled coconuts mix with tall stack of split coconut husks waiting for making coir. It was very difficult to climb down near Nhung without falling down, to observe her skilful hands when peeling each coconut. Coconut peeler is a thick, pointed and hard iron knife that is erected vertically, called a "lying tip". The coconuts will be pitched down on the knife and Nhung's healthy hands will peel its cover off. It took four attempts peeling to get a coconut skull, but for an hour, Nhung can peel about 200 coconuts for a salary of VND40,000.
On average, a woman like Nhung can peel about 1,000 coconuts a day and receives VND200,000. However, it is not easy to be able to master this job. Nhung has nearly 20 years in the work and she suffered from many accidents from breaking her fingers to her knives. Each specialised knife to separate coconuts costs about VND400,000-500,000 and in that case it is broken, it seems that Nhung has lost two days of working.
Towards a specific coconut brand
Along with the tourism development of the Mekong Delta in particular and the country in general, Ben Tre has gradually built a tourism brand of "Eco-river Tourism in the Coconut Land" with typical local characteristics to boost it sustainable tourism.
According to Le Van Luong, head of the Tourism Information and Promotion Centre of Ben Tre Province, tourism is diversified, but in this Southwestern region, garden and river ecotourism is pretty much duplicated as many locales are similar with their natural river potentials. To make a difference, Ben Tre has aimed to build a tourism brand dedicated to both local rivers and its coconuts, which is different from river tourism in other provinces in the region, such as Cai Be floating market in Tien Giang, Cai Rang floating market in Can Tho, lotus floating region in Dong Thap, or floating gardens in An Binh isle in Vinh Long. It is a separate direction with unique characteristics to attract domestic and foreign tourists to Ben Tre which is different from other Mekong Delta provinces. That is also the reason for the Thom river coconut floating market to become an important part in developing coconut river eco-tourism.
With more than 70,000 ha of coconuts, Ben Tre occupies half of the nation's total coconut area. Currently, in addition to tours operated by travel companies, the Ben Tre Tourism Information and Promotion Centre has also run five tours, including Chau Thanh, Ben Tre City, Giong Trom - Ba Tri, Mo Cay Bac - Cho Lach and Mo Cay Nam - Thanh Phu. Particularly for Mo Cay Nam - Thanh Phu tour, visitors can take a boat on the Thom river - Mo Cay Nam, while boating and visiting the coconut floating market and arriving at villages processing coconut and making coconut candies and handicrafts from coconut wood, as well as visiting many other historical sites and the Thanh Phu mangrove forest eco-tourism area.
According to the leaders of Ben Tre culture, sports and tourism sector and representatives from travel agencies, there must be consensus and companionship in sharing, promoting and contributing to the development of the common coconut river eco-tourism brand of Ben Tre. For example, it is crucial for the cooperation of all branches in investment in embellishing and constructing tourist attractions and nature reserves, as well as investing in restoration of historical and cultural relics and preserving and promoting the value of traditional trade and craft villages.
It is also necessary to connect tours and routes between destinations in the province with other tours and destinations in the region. All will contribute to enriching tourism products, helping Ben Tre create a coconut river eco-tourism path.
In the last three years, the province has received a relatively large number of tourists compared to other localities in the region. In 2016, it welcomed nearly 1.2 million visitors but in 2018 the figure was nearly 1.6 million, bringing the revenue from tourists from VND860 billion in 2016 to over VND1 trillion in 2017 and more than VND1.3 trillion in 2018.
Leaving the Thom River with red tile roofs hidden in the green and fruitful coconut trees, the industrious, naive, liberal image of the sincere and affectionate people in the land of coconut is still deep in the memory of visitors. It is with their hardwork and their love of their homeland that has created an attraction to tourists to come to know more about and love close and dear Ben Tre.
Vietnamese history told through Nguyen Dynasty's woodblocks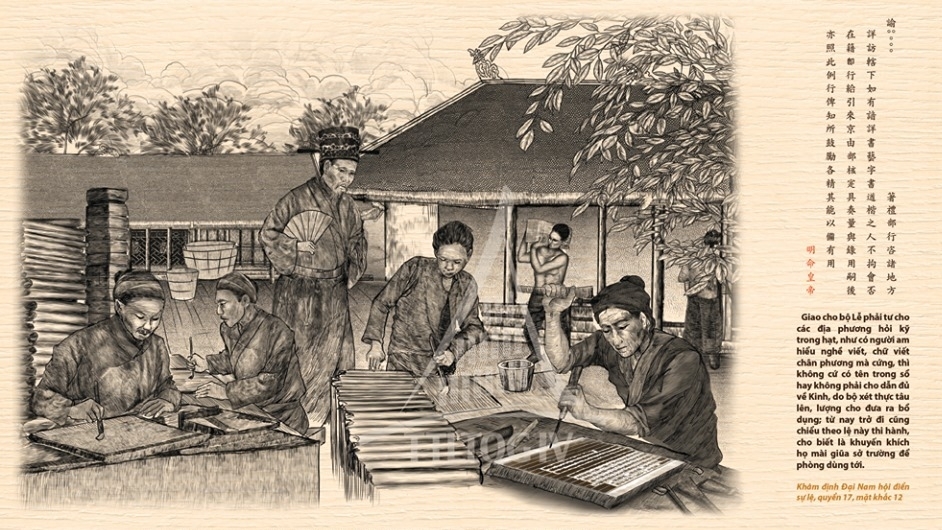 A picture depicting the process of engraving texts on the woodblocks (National Archives Centre IV)
An exhibition on the woodblocks made during the Nguyen Dynasty (1802-1945) is taking place in the Central Highlands city of Da Lat on the 10th anniversary of their inclusion in UNESCO's Memory of the World Programme.
On display are the typical materials selected from more than 34,000 plates of woodblock being kept at the National Archives Centre IV.
The first section, entitled "Woodblocks - Imperial Treasures", exhibits 10 large pictures measuring 1.22x2 metres depicting woodblock engraving activities before and during the Nguyen Dynasty.
The pictures have been created from the information contained in the woodblocks.
Moving on to the second part, visitors are introduced to woodblocks which contents record significant events in Vietnamese history, from Ngo Quyen's victory over the Southern Han army in 938 to Nguyen Trai's Great Proclamation on the Pacification of the Ming in 1428.
Attending the exhibition, history researcher Duong Trung Quoc recounted the history of inception and development of imperial woodblocks as well as the history of safeguarding them up till now.
Besides the exhibition space, visitors will also have an opportunity to see the artisans demonstrate the processing of engraving texts on the woodblocks and printing administrative documents in the past.
Vietnam actively joins in Global Compact for Migration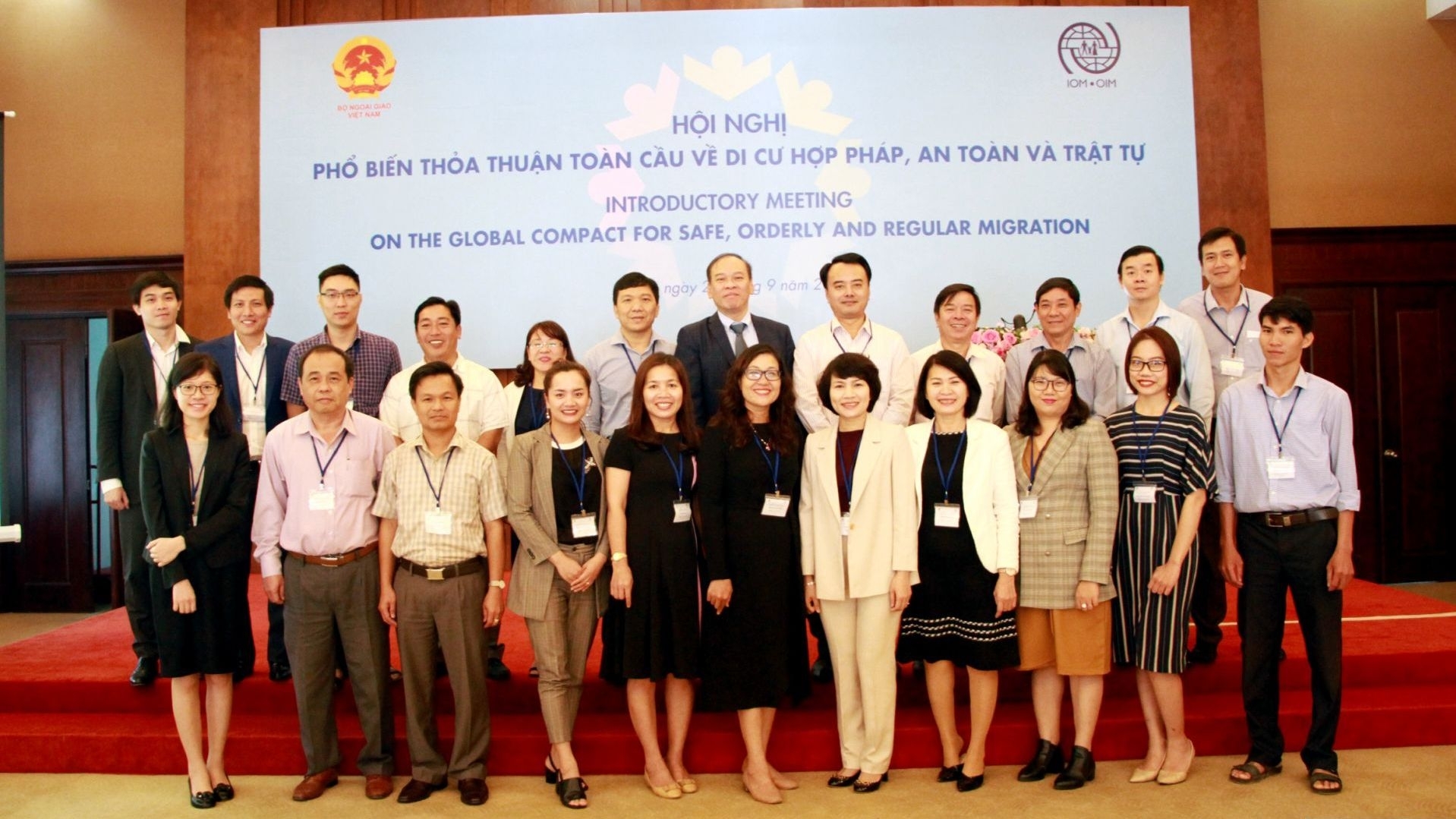 Delegates at the seminar (Photo: baoquocte.vn)

A seminar on dissemination of the Global Compact for Safe, Orderly and Regular Migration (GCM) took place in Da Lat city, the Central Highlands province of Lam Dong on September 27.
The event was jointly held by the Ministry of Foreign Affairs (MOFA) in coordination with the International Organisation for Migration (IOM) with an aim to provide relevant authorities, localities and organisations in the central region of Vietnam with a deeper understanding of international migration issues, the content of the GCM, and the relationship between migration and goals set in the 2030 Agenda for Sustainable Development.
The conference is the second conference held by the MOFA in a chain of national publicity activities on GCM planned for the future, under the direction of the Prime Minister, on the dissemination of the content of the Compact to relevant ministries, sectors, localities and organisations.
Attending the seminar were representatives fromagencies, departments and branches of 12 localities in the Central region including Nghe An, Da Nang, Quang Nam, Binh Dinh, Khanh Hoa, Ninh Thuan, Binh Thuan, Dak Lak, Dak Nong, Kon Tum, Gia Lai and Lam Dong.
Delegates at the seminar heard reports on migration of Vietnamese citizens abroad, the process of Vietnam's participation, negotiation and approval of the Compact, and the objectives of the GCM and its implementation in Vietnam and at the global level.
Participants also discussed the review and assessment of Vietnam's policies and laws on international migration, contributing to the development of Vietnam's GCM implementation scheme to help ensure the effective and synchronous implementation from central to local levels, thereby fulfilling the objectives of the 2030 Agenda.
Formally endorsed by the United Nations General Assembly on December 19 last year, Vietnam adopted the GCM in the same month and is currently actively developing a plan to implement the Compact in accordance with Vietnam's laws and conditions.
First English contest with Industry 4.0 technology launched for students nationwide
The organisers announce the Vietnam English Championship 2019 at a press brief held in Hanoi on September 27, 2019.
The Vietnam English Championship (VEC) 2019 was introduced on September 27, making it the first English contest for students nationwide that features Industry 4.0 technology.
Launched by the Nhi Dong (Children) Newspaper in coordination with AMES International English System, the VEC promises to be a useful and interesting playground for students, with new and modern approaches under the support of artificial intelligence (AI) technology that is capable of recognising the voice of each candidate.
It is also the first time, candidates can take an interactive test like interacting with a real person through the messaging application on Facebook Messenger.
Contestants can choose to try different technology platforms, such as My AI English application (for mobile devices), the contest's website at https://olympicenglish.vn/tainanganhngu or VEC's fanpage on Facebook at https://www.facebook.com/TaiNangAnhNgu.
With four rounds including self-training, district level, provincial level and national finals, VEC 2019 will last until March 13 next year, opening for primary and secondary school students across the nation.
In the first round, which runs until October 31, candidates choose one of the three methods mentioned above to answer 20 English questions in ten minutes. Each candidate has the right to do the test five times a week and the system will record the highest score and update it into the rankings. Candidates who take five or more turns in the self-training round will be eligible to take part in the district round.
Contestants are divided into four pools: Pool 1 for students in Grades 1, 2 and 3. Pool 2 is for those in Grades 4 and 5. Pool 3 is for students in Grades 6 and 7, and Pool 4 for those in Grades 8 and 9.
The contest is part of activities under a cooperation programme of the Ministry of Education and Training, the Ho Chi Minh Communist Youth Union Central Committee and the Central Council of the Ho Chi Minh Young Pioneer Organisation for the 2019-2020 academic year, targeting to stimulate the love and development of learning culture for foreign languages in general and English in particular among students in elementary and primary schools nationwide.
Cham people in Ninh Thuan and Binh Thuan celebrate Kate Festival
Thousands of Cham people in the south central provinces of Ninh Thuan and Binh Thuan gathered at temples and towers on September 28 to celebrate the traditional festival of Kate.
The Cham people are marking the Kate festival with traditional rituals to remember their ancestors, while praying for good weather, abundant crops and long, healthy lives.
In Ninh Thuan province, the festival took place at the Po Klong Garai Temple in Phan Rang City and Po Rome Temple in Ninh Phuoc district. Meanwhile, in Binh Thuan province, the festival was held at the Po Sah Inu Tower in Phan Thiet City.
The festival offers visitors a chance to enjoy unique folk songs, dances and music with the Cham people, as well as the chance to participate in games and demonstrations of brocade weaving and pottery.
Various cultural activities, such as art shows, traditional costume displays, culinary exhibitions and traditional writing competitions are being organised in the province.
During this year's Kate festival, local authorities are paying a visit to the region and giving gifts to the Cham people in the province. The purpose of the Kate festival is to thank the Gods and promote their traditional culture and arts.
The Kate Festival was recognised as an intangible cultural heritage by the Ministry of Culture, Sports and Tourism.
It is one of the 15 biggest festivals in Vietnam, attracting thousands of domestic and international visitors every year.
Microsoft teaches ICT and computer science to 200,000 students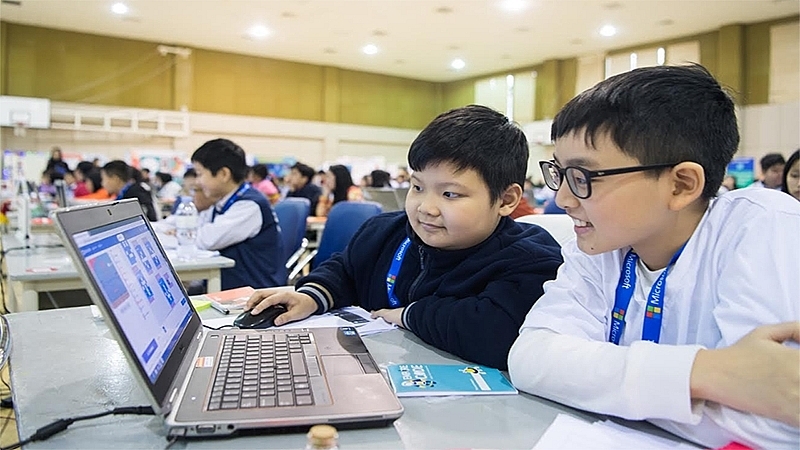 Part of the Youth Spark Digital Inclusion project implemented in the difficult areas of 12 provinces, the ICT and computer science course helps disadvantaged students to access modern and up-to-date ICT education.
While observing a learning software called "Typing Test", Tran Thi Ra Vi – a Khmer student from Long Phu Secondary School in Soc Trang – had a creative idea to use the Scratch programming language to design her own learning programme called "Typing fast is easy" in order to help her schoolmates type faster. Her initiative rose above hundreds of other creative products to win the Best Product award in the National Competition on Innovation for Change 2018-2019 under the framework of the Youth Spark Digital Inclusion (YDI) project.
IT education is considered one of the keys to help change people's lives and to ensure that no-one is left behind in the Fourth Industrial Revolution. Since 2016, in order to support disadvantaged students to access modern and up-to-date ICT knowledge, the Information Technology Department of the Ministry of Education and Training, Microsoft Vietnam, and Vietnet Information and Technology Centre (Vietnet-ICT) have been implementing the YDI project in the difficult areas of 12 provinces. The project has developed an ICT and computer science programme to pilot extra-curricular classes, including topics on basic IT application, movie making, 2D-3D graphics, 2D-3D programming, and internet safety at secondary schools, ethnic boarding schools, and continuing education centres.
After more than three years of implementation, the project has achieved remarkable coverage and positive effects on students. In the 12 provinces where the project was implemented (including Hoa Binh, Quang Ninh, Thai Nguyen, Haiphong, Danang, Quang Nam, Khanh Hoa, Lam Dong, Kien Giang, Soc Trang, An Giang, and Ho Chi Minh City) more than 2,000 teachers have attended training courses and 200,000 students have been introduced to the innovative ICT and computer science programme.
In the 2018-2019 school year, in order to expand coverage to students from all regions, all the resources of the ICT and computer science programme have been digitised as interactive online courses on the project portal. Additionally, the online learning resources can also help teachers with additional knowledge and practical teaching methods, as well as teaching materials. Training courses for teachers are also available on the Ministry of Education and Training's online learning portal.
To Hong Nam, deputy director of the IT-Department of the Ministry of Education and Training, emphasised, "For the past few years, the YDI project has been implemented in 12 disadvantaged areas with updated learning materials, a creative approach to teaching, and extracurricular training classes that inspired students to study computer science. These extra-curricular classes were not only applied to the 12 areas, but were made available at many other localities and schools. With this momentum, I believe we can maintain the interest and passion for computer science. It will open up more opportunities for students to learn, integrate, and develop themselves. Narrowing the digital gap between regions means a lot in the context of digital transformation in our country today," said Nam.
Ngo Minh Trang, director of Vietnet-ICT, said, "By digitising training resources into an online learning portal, the project team expects that not only disadvantaged students from the 12 project areas but students and teachers from all regions have access to the training programmes. We hope to bridge the digital gap between urban and rural areas and encourage young people to get ready for the digital economy by learning new skills in computer science."
Many Departments of Education and Training have started rolling out training courses by themselves after learning of the positive effects and the practical knowledge shared by the project. Specifically, Departments of Education and Training in 10 cities and provinces have provided training for 937 teachers on knowledge and teaching methods.
In addition, during the 2018-2019 school year, YDI continues to implement activities to raise awareness such as Hour of Code which attracted the active participation of 722 teachers and 136,000 students from 446 schools in 26 provinces and cities across Vietnam or the campaign #MakeWhatNext (Women with technology) and the National Competition on Innovation for Change.
Le Hong Nhi, philanthropies & corporate affairs lead, Southeast Asia, Microsoft, shared, "In 10 to 15 years, the working environment and work itself will change dramatically due to technological development. Creativity, problem-solving skills, and logical thinking will be essential skills for future careers. Learning to code will build these skills for you. Microsoft hopes to contribute to the long-term development of IT education in Vietnam through this project, aiming to create an innovative and dynamic generation of young Vietnamese people."
The Summary Workshop of YDI Project 2019 took place on September 27, 2019 in Hanoi with the participation of educational managers, experts, and partner organisations working in digital education, as well as schools, teachers, and excellent students aimed of summarising project implementation results, awarding the winners of the National Competition on Innovation for Change 2018-2019 and acknowledged the positive contributions of the Departments of Education and Training.
Ba Ria-Vung Tau enhances people's diplomacy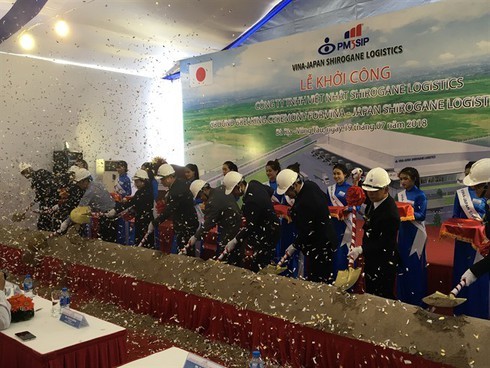 With the motto "Activeness, Flexibility, Creativeness, and Effectiveness", over the years Ba Ria-Vung Tau province's people's diplomacy has greatly contributed to local socio-economic development.
As a political and social organization, the Ba Ria-Vung Tau Union of Friendship Organizations has worked with agencies, other organizations, and member associations to improve and diversify the province's people's diplomacy activities over the years.
It has worked with 34 countries and territories to exchange friendship delegations and non-governmental aid, established close ties with the Consuls General of Russia, Japan, Cuba, Laos, Thailand, and France, and maintained cooperation with domestic organizations and localities.
The Union has raised money to support the regions of neighboring countries severely affected by natural disasters in order to promote the friendship among peoples.
Ba Ria-Vung Tau has signed a cooperation agreement with Russia's Nenetskiy autonomous region under which both have organized many exchange activities, including a Cultural Day of the Nenetskiy Autonomous Region in Ba Ria-Vung Tau province.
Under a friendship and cooperation agreement, Ba Ria-Vung Tau and Italy's Veneto region have boosted exchanges in numerous areas including maritime transport, port logistics, food processing, education, training, tourism, promotion of cultural and environmental heritages, and energy, especially renewable energy.
The two sides have also cooperated in information sharing on trade and investment, exchanged trade and business delegations, and encouraged delegations to attend exhibitions and other events held by each party.
Meetings will be organized annually to evaluate the effectiveness of cooperation exchanges.
In 2017, the Ba Ria-Vung Tau People's Committee and the government of the Republic of Bashkortostan, Russia, signed cooperation agreements in economics, trade, science, technology, and culture. To implement the Free Trade Agreement between Vietnam and the Eurasian Economic Union (EAEU), the two localities have organized the Ba Ria-Vung Tau-Bashkortostan Business Forum and opened a showroom to display Ba Ria-Vung Tau products in Ufa city.
The two localities are planning to construct high-end resorts and promote their tourism potential to attract more tourists from Ba Ria-Vung Tau to Bashkortostan and vice versa.
More art troupes will be exchanged to help the two peoples better understand each other's culture and history.
Bashkortostan will help students from Ba Ria-Vung Tau study petroleum and medicine at universities in Ufa City, according to a working visit by Ba Ria-Vung Tau authorities to Bashkortostan last year.
Visits and exchanges have been held in Ba Ria-Vung Tau for delegations of the Russian government and associations of veterans, teachers, and students. Outstanding students from Ba Ria-Vung Tau province have had opportunities to visit Russia and exchange with Russian children.
These exchanges and cooperation activities have helped people of other countries better understand the Vietnamese people and Vietnam's Party and State policies, and helped Ba Ria-Vung Tau take advantage of international support for the province's socio-economic development programs, especially in healthcare, education, humanitarian relief, social sponsorship, environmental protection, and climate change.
Joint venture projects between Ba Ria-Vung Tau and international economic groups have been set up: a joint venture for oil and gas exploration in Russia's Nenetskiy autonomous region, the Vina-Japan Shirogane Logistics Company, the Vina Kyoei steel production joint venture, and the Vietnam Posco Steel Company.
Youth: for Climate Cycling event kicks off in Hoi An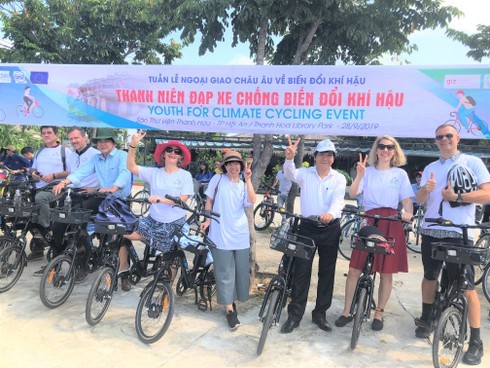 Within the framework of European Climate Diplomacy Week 2019 held by the EU Delegation to Vietnam, Hoi An City People's Committee, in collaboration with the German Embassy and German Development Cooperation GIZ organized the Youth for Climate Cycling Event in Hoi An on September 28.
The event was attended by leaders from Hoi An City People's Committee as well as members of the Hoi An Youth Union. The international community was also in attendance with representatives from the EU Delegation to Vietnam, German and Italian embassies, and international projects in the area all making a vital contribution to the event.
The event aims to encourage young people in Hoi An to use bicycles as a sustainable means of transport in urban areas, which would contribute to reducing air pollution and preserving Hoi An's old quarter. During the event, young people were encouraged to commit to taking a proactive role in tackling climate change and set an example for older generations to follow.
"The Hoi An bike sharing scheme, supported by Germany through GIZ, is a good example of sustainable transport and we are happy to promote it today. We believe this is also a very good contribution to a more sustainable form of tourism in Hoi An. On top of reducing greenhouse gas emissions, cycling is also good for health and happiness," said Mr. Koen Duchateau, Head of Development and Cooperation at the EU Delegation to Vietnam.
In Hoi An, the rapid development of motorized vehicles is posing a challenge to the management and preservation of Hoi An's old quarter. With funds from the Federal Ministry of Economic Cooperation and Development (BMZ) under the Transformative Urban Mobility Initiative (TUMI) program, which is implemented by the Hoi An People's Committee in coordination with Heath Bridge Canada and GIZ Viet Nam, the City has taken concrete measures to tackle the issue. It has approved a plan for non-motorized transport development; piloted a bicycle-sharing system with 225 bicycles and 100 pedal-electric bikes; and has approved a pilot route with separate bicycle lanes between Hoi An and An Bang Beach.
"You shape the future of your beautiful city. Hoi An is a cultural jewel from the past – make it a flagship monument for a sustainable future with your bicycles! Cycle for your health, for the fresh air you are breathing and for the global climate," said Dr. Sebastian Paust, the First Counsellor, Head of Development Cooperation, German Embassy in Vietnam.
Vietnam is considered one of the five countries suffering the most severe consequences of climate change and its consequent disasters. In accordance with its international commitment on climate change and the Sustainable Development Goals, the European Union has been actively assisting Vietnam to mitigate climate change by supporting energy transition, and by responding to climate change through co-funding several adaptation projects.
Through GIZ, the German Government has been supporting Vietnam in fulfilling its international commitments to the Paris Agreement on climate change. Germany is also supporting initiatives to mitigate and adapt to climate change at both central and local levels.
Five ASEAN nations strengthen protection of migrant rights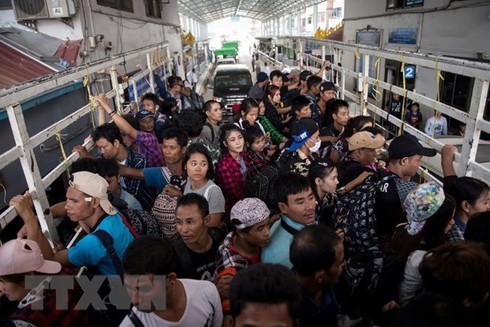 Southeast Asian nations have growing concerns about protecting the legitimate rights of migrants, considering it a key factor in ASEAN community building.
Amid globalization, migrant workers have contributed to the economic growth and sustainable development of the countries that send and receive them.
People living along the borders of Cambodia, Laos, Myanmar, Thailand, and Vietnam frequently move to the neighboring country. Initiated by Thailand, the 5 countries' Ministers of Labor and Senior Officials convened their first meeting in 2015 to seek better management of migrants.
Since then they have met every 2 years to discuss migration-related policies, social insurance, and human resource development.
Migrant management tightened
The 5 countries have cooperated to provide social welfare to migrants, share information, and build common mechanisms to better manage them.
At the 3rd Ministers of Labor Meeting held in Siem Reap, Cambodia, on September 17, Vietnamese Deputy Minister of Labor, Invalids, and Social Affairs Doan Mau Diep said the mechanism for strengthening migrant protection between Cambodia, Laos, Myanmar, Thailand, and Vietnam has proved to be effective, particularly the flexibility of its social welfare programs and the connectivity of its social insurance.
"Different economic development levels between countries encourage people near the border to migrate to the neighboring country for jobs. Most of them are low-skilled workers. This meeting's agenda corresponds with the priority of ensuring social welfare for the increasing number of migrants among Cambodia, Laos, Myanmar, Thailand, and Vietnam," said Deputy Minister Diep.
A shared digital platform has been established to manage migrants and provide services, including training workers before departure and issuing smart cards for migrants before departure, upon arrival, and after arrival to help workers access social insurance and other services.
Deputy Minister Diep said, "Digital technology is increasingly popular. Digital technology plays an important role in sustainable employment and protection of migrant rights. It enables migrant workers to make better decisions and understand their rights. In Vietnam digitization is used effectively to manage Vietnamese guest workers abroad."
Vietnam cooperates to protect migrant rights
Vietnam has an estimated 76,000 workers in Cambodia, Laos, Myanmar, and Thailand. The Ministry of Labor, Invalids, and Social Affairs has proposed mandatory insurance for foreign citizens working in Vietnam.
The nation is pushing bilateral agreements on social insurance and will sign multilateral agreements to allow workers to benefit from social security policies.
Vietnam realizes international labor standards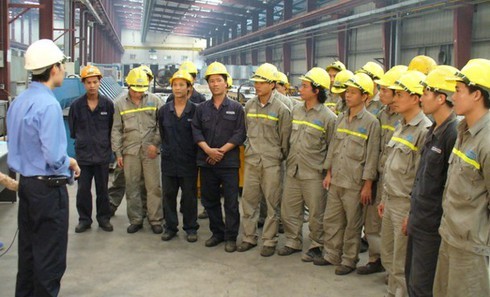 In recent years, Vietnam has ratified a number of conventions of the International Labor Organization to make its labor market compatible with the development of the market economy and modern labor relations.
vietnam realizes international labor standards hinh 0Ratifying and following international labor standards has become increasingly important to improving Vietnam's competitive edge.
Since Vietnam became a member of the International Labor Organization (ILO) in 1992, it has adopted several international labor standards and fine-tuned its labor market management mechanisms. In 2019, the country ratified 3 ILO Conventions – Convention 88 on Employment Service, Convention 159 on Vocational Rehabilitation and Employment for Disabled Persons, and Convention 98 on the Right to Organize and Collective Bargaining, which is one of the ILO's 8 fundamental conventions.
International labor integration
Vietnam is committed to participating and implementing labor conventions during its international economic integration in order to create a legal foundation that harmonizes labor relations and increase its competitiveness, particularly when it participates in free trade agreements.
Many ILO conventions stipulate that wages and working conditions must be based on the market mechanism and ensure transparency and fair competition between Vietnamese and foreign enterprises.
Minister of Labor, Invalids and Social Affairs Dao Ngoc Dung said "The nation has ratified 24 ILO conventions including 6 out of 8 fundamental conventions. The Vietnamese National Assembly has adopted ILO Convention 98 on the right to organize and collective bargaining."
Vietnam has localized international labor standards in its legal system by revising labor standards in the Labor Code. The Vietnam General Confederation of Labor is submitting for approval a project to reform trade union activities by taking into account international norms and experiences.
This year, the country will report on the implementation of 9 ILO Conventions including those on child labor and forced labor.
Positive international assessment
The international community has praised Vietnam's international labor integration efforts, particularly its approval of ILO conventions and revisions to the Labor Code, which will help Vietnam improve working conditions, increase productivity, equally share prosperity, and ensure sustainable growth.
ILO Deputy Director Deborah Greenfield said "For me to congratulate you on the ratification of one of the ILO's core conventions just a few months ago - Convention 98 on the Right to Organize and Collective Bargaining as well as two other technical conventions. Vietnam has also made significant improvements in its draft Labor Code in line with the 1998 ILO declaration on fundamental principles and rights of works."
"Vietnam has shown its commitment to international labor standards in the context of global economy to resolution 6 on international integration, resolution 27 on wage policy reform, and resolution 28 on social security reform," Ms Deborah Greenfield noted.
Ha Giang farmers engage in community-based tourism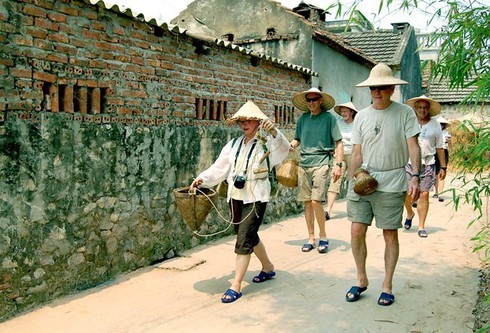 Community-based tourism in Ha Giang no longer centers only on culinary experiences, but also presents opportunities discover the rich local culture and the natural beauty of the region.
When foreign tourists arrive in the H'Mong homestay in Dong Van town, Ha Giang province, Vang Thi Mua, the owner, comes to greet each visitor in English which is pronounced correctly and fluently. Mua learnt about community-based tourism in 2017.
She said, "At first my homestay was sparsely furnished. I didn't know any English and had to use google translate for communication. Step by step, I remember what foreign tourists said, imitated and could communicate with them. Now we have been supported and received investment from the State, especially in infrastructure."
An increasing number of tourists have recently visited Ha Giang. In the first half of this year, Ha Giang welcomed more than 660,000 people, 88,000 of them foreigners.
More community lodges have been built. The whole province has 366 houses of this kind where, in the evenings, visitors are treated with art performances by local ethnic minority groups.
Ha Giang aims to develop tourism and boost local income. In the first 6 months, 59 development projects were financed nearly 150,000 USD. Programs have also been designed to improve the quality of human resources.
Nguyen Hong Hai, Director of the provincial Department of Culture, Sports, and Tourism, said, "This year Ha Giang has organized two basic English classes for those working in tourism. All tour guides have been provided with on-the-job training in a more professional way. Their work places are community-based tourist villages, which are being developed into new-style rural areas and medicinal herb villages. We have mobilized more young people to be involved in community-based tourism."
Apart from State support, local farmers have managed to promote their community lodges on tourism websites to introduce to international visitors. These locals are storytellers and tour guides, helping visitors better understand Ha Giang's cultural identity.
Green Star club – rendezvous of young stage artists in Ho Chi Minh City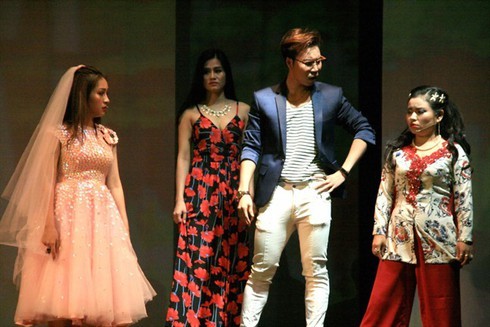 Artist of the municipal Drama Theatre stage the play "The age of 18".(Photo: phunuonline.com)
The Green Star Club in Ho Chi Minh City has been a venue for young stage students and artists to pursue their passion and come closer to audience.
There are dozens of drama theatres in Ho Chi Minh City, from big to small, such as 5B, Trong Dong, Phu Nhuan, and the municipal Drama Theater. But for all the stages to act as venues for young, upcoming artists has proven less than viable.
The Green Star club, established by professional artists of the municipal drama theater, has attracted public attention as a solution to increase the visibility of young artists and drama students.
New member Kita said "I'm still very young. Young artists like me hope to bring new breath into Ho Chi Min City's drama scene. The municipal Drama Theater has won fame for its professionalism and classic approach. We participate in this club in the hope of practicing and performing with all our hearts."
The Green Star club is a venue for playwrights, artists, and directors who have undergone professional training, and also for amateurs who have not received professional training, but love acting.
Lam Ngoc Thao, a member of the Green Star club, told VOV "Stage art is fading out. This club wants to revive the art and attract a larger number of audience. We will try our best to achieve that goal."
According to director Tran Quy Binh, Vice Director of the municipal Drama Theater, the idea of running this club came out two years ago. Many young artists and newly-graduated directors could not find a place to perform after finishing their professional training.
Many excellent plays were produced by students for their graduation, but were not introduced to the public. All the while, the theater has been struggling to produce high-quality plays. The Green Star club helps professional artists stage these dramas.
Binh said "Each artist and art troupe needs to always reinvent themselves. I'm pleased to gather young artists in this club and create contemporary plays in which audiences can find versions of themselves, instead of complaining that stage art is becoming overshadowed by other entertainment channels."
The Green Star club is contributing to a more active and vital drama scene in Ho Chi Minh City.