Vietnam to attend Military World Games in China
Lieutenant General Vu Van Sy, chief of the military training bureau under the General Staff of the Vietnam People's Army, talks to an athlete at the meeting
A Vietnamese military sports delegation will attend the 7th CISM (International Military Sports Council) World Games 2019 in Wuhan, China from October 16-27.
At the event, Vietnam will compete in athletics, gymnastics, shooting, wrestling, boxing, tennis and swimming.
Speaking at a meeting with athletes before they left for the event on October 14, Lieutenant General Vu Van Sy, Chief of the military training bureau under the General Staff of the Vietnam People's Army, said that the Central Military Commission, the Ministry of Defence, and the Ministry of Culture, Sports and Tourism always pay special attention to military sports movement.
He reminded athletes to abide by competition rules, strictly follow the management regulations of the Vietnam People's Army, preserve the nation's traditional cultural identities, and compete with a high determination.
The CISM is one of the largest multidisciplinary organisations in the world. The council organises various sporting events for the armed forces of its 138 member countries and territories.
It annually holds more than 20 Military World Championships for approximately 30 different sports, continental and regional competitions, the Military World Games and most recently, the Winter Games and World Cadet Games./.
Design contest for symbolic work of Hai Duong launched
The Red River Delta province of Hai Duong has launched a design contest to create a symbolic work of the locality.
The work must be 25-50 metres high, featuring the history, culture, economy and social identities of the land and people of Hai Duong, said Nguyen Thi Viet Nga, Director of the provincial Department of Culture, Sports and Tourism.
Other requirements for the entries include the feasibility of construction and harmony with the local master plan.
Each designer or group can submit a maximum of three original designs.
The organisers will receive entries from November 15-30 at 73 Bach Dang street, Hai Duong city, and announce the results in early 2020, with the winner receiving 300 million VND (12,900 USD).
The work is set to be built at the intersection of Hanoi-Hai Phong Expressway and National Highway 38B in Toan Thang commune, Gia Loc district.
Hai Duong, formerly called "Thanh Dong" – meaning the city to the east of Thang Long royal citadel – is well-known for its rich culture, both tangible and intangible, which is typical of the Red River Delta. The province is a cradle of cheo (traditional opera), ca tru (ceremonial singing), chau van (spiritual singing) and water puppetry.
According to the municipal People's Committee, the province collected over 11 trillion VND (nearly 475 million USD) for the State budget, and earned 5.5 billion USD from exports in the first nine months of this year. Three districts and 191 communes in the province have so far been recognized as new-style rural areas./.
Women account for over 45% of workforce, facing challenges in industry 4.0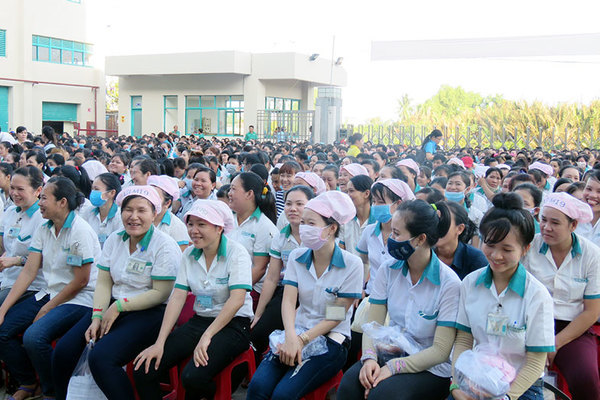 The number of women in Viet Nam's labor force reaches 22.3 million, accounting for 45.6% but they are facing challenges in the fourth industry revolution.
The figure was released at a forum on empowering women in the workplace in the context of the industry 4.0, held in Ha Noi on Tuesday.
Female workforce is a vulnerable group, thus their contributions to the society have not been recognized adequately.
Ngo Duy Hieu, Vice President of the Viet Nam General Confederation of Labor said that the forum aims to seek active and prompt solutions from relevant stakeholders to help women overcome challenges and obstacles at workplace amid multi-dimensional impacts of the 4th industrial revolution.
Choi Joo Ho, General Director of Samsung Viet Nam expressed his belief that only by thorough understanding and good preparation, can we help women turn such challenges into opportunities and affirm their role in the society.
As female workers account for more than 70% of the company's workforce, the company has introduced social welfare policies to support them, especially pregnant women, Choi added./.
VN loses up to 1.5% GDP due to natural disasters
Viet Nam loses from 1%-1.5% of gross domestic product annually due to natural disasters, Deputy Minister of Agriculture and Rural Development Nguyen Hoang Hiep told reporters at the launching ceremony of the first national press award for natural disaster prevention and control in Ha Noi recently.
Natural disasters also cause great human losses with more than 300 dead or missing each year, Hiep added.
Viet Nam is one of the five countries that are most vulnerable to climate change, especially sea level rise and saltwater intrusion in the Mekong Delta.
Recent storms swept through areas where people lack experience, leading to huge property and human losses, Hiep said.
There has been growing risk of natural disasters, which is further exacerbated by high speed of urbanization and overuse of natural resources.
Hiep expressed his belief that one of the key solutions would be enhancing the role of press agencies as well as responsibilities of organizations and individuals in prevention of natural disasters./.
Investment in education nears US$20 billion in rural areas
As of June 2019, total investment in the field of education and training in the country during the phase of 2011-2019 reached VND462.79 trillion VND (US$19.95 billion), announced the Ministry of Education of Training announced yesterday at a meeting to review 10 –year implementation of the government's new rural plan in the field.
After nine years, the education sector has gained achievements including more communes having educational equipment and facilities, most children at the age of six going to the first grade especially children from low-income families and children with disabilities.
Nonetheless, investment in schools is still low; therefore, many communes have not been recognized new –style rural communes because they failed to achieve this standard.
When it comes to illiteracy eradication, local administrations and residents have not fully realized that obtaining a quality education is the foundation to creating sustainable development. Moreover, sluggish construction of schools leads to shortage of preschools in crowded residential areas.
Furthermore, there has been a disparity between the rates of preschoolers in different regions.
Speaking at the conference, Deputy Minister of Education and Training Le Hai An assigned new tasks to the education sector including more investment in facilities and address the shortcomings of the last time as well as enhance supervision to help obtaining targets. Additionally, the sectors should avoid achievement addiction on the way to be recognized to be new-styled rural commune.
HCMC boosts English learning in public schools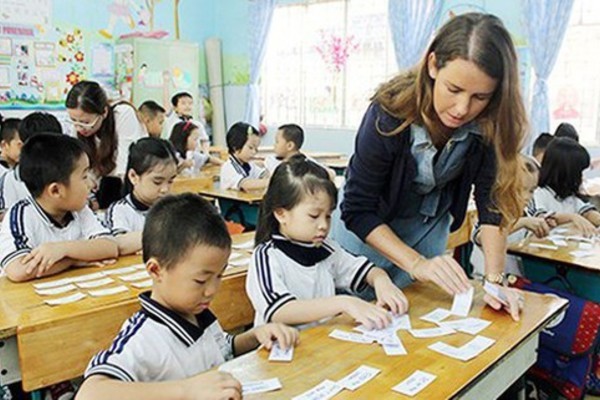 From the Academic year 2019-2020, the Ho Chi Minh City Department of Education and Training has planned to boost English learnings in public schools by creating a rich English language environment for students.
The plan to boost English learning in schools will not affect classes of other subjects, said the Department.
School managers have encouraged students and teachers to self-study and improve their English for exchanging information with foreign peers and for work.
Addition, schools have taken heed to added movement and discussion into the extra-activities to awaken your students' interests, passion.
Vietnam's seven universities internationally recognized
According to the Quality Control Department under the Ministry of Education and Training has announced seven internationally recognized universities and their standard training programs.
Seven internationally recognized schools are Ho Chi Minh City University of Technology, University of Science and Technology in the central city of Da Nang, the Vietnam National University in Hanoi, University of Construction, Ton Duc Thang University, VNU-University of Science in Hanoi and International University (IU), one of six member universities of Vietnam National University in HCMC.
Of 158 training programs of these schools, 19 are nationally recognized and 139 are regionally and internationally recognized.
Hanoi on alert after hospitalizations due to rove beetles attacks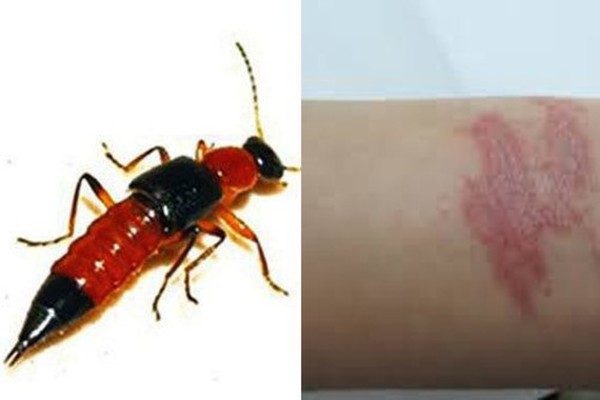 Doctors have warned the public to be on alert for rove beetles as it is mid-autumn in Hanoi, the peak season for rove beetles, a very small insect that can penetrate the holes of a screen window and cause a very painful chemical burn mark about the size of a person's palm when it is crushed on the skin.
The number of patients including children and adults, being treated for wounds caused by rove beetles has increased. Dr. Le Ngoc Duy of the National Children Hospital's Anti-Poison Center said that the insect produces pederin which is highly toxic, more potent than cobra venom.
Pederin can cause serious skin irritations if you crush the beetle the toxin is released and absorbed by your skin. Initial symptoms include reddening of the skin, and a 'burning' sensation. This is followed by painful irritation and itching, with extensive pustules and blistering of the skin. The affected areas remain irritated, blistered and sore for 10 days. Toxin on the hands, or exposure near body joints, can spread toxin to other areas of the body and to others.
Medical workers advised the public not to crush the insects if they are found inside the home, to avoid skin contact with its irritant, pederin but blow or use objects to remove the insect and refrain from crushing it, and wash their clothes thoroughly and separately if stained with the pederin.
Physicians warned if exposed to rove beetle toxin, people should wash affected area immediately with soapy water, and then use cold compresses, antihistamines, or apply aloe vera to alleviate the symptoms on exposed areas.
Seek medical attention for severe skin reactions to the toxin.
Moreover, doctors suggested that people not leave their lights on when sleeping and keep their windows closed at night because screen windows cannot keep the insect out.
Vietnam has 165,000 new cancer cases in 2018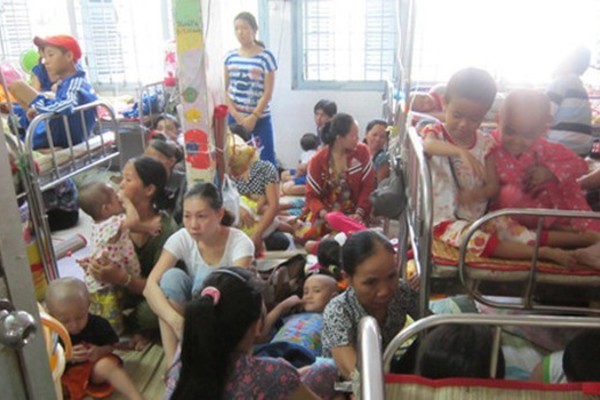 Cancer burden in Vietnam was estimated around 165,000 new cases and nearly 115,000 deaths in 2018, according to the International Agency for Research on Cancer.
The information was released at a seminar "Significant progress has been made in radiotherapy for the treatment of cancer" held in FV Hospital lately with the attendance of cancer specialists from Australia, India and Vietnam.
Worse, the seminar revealed that total 300,000 Vietnamese people are living with any form of cancer.
Dr. Basma M'Barek from FV Hospital said that of all cancer treatment methods, radiotherapy is considered as an effective and modern one with a high cure rate for intermediate-risk prostate cancer especially Volumetric modulated arc radiotherapy (VMAT).
VMAT continuously reshapes and changes the intensity of the radiation beam as it moves around the body. Giving the radiotherapy in this way makes it very accurate, shortens the treatment time, and uses a lower overall dose of radiation.
The main advantages of VMAT are precision and speed. Fast treatments improve the accuracy of radiation delivery, in addition to improving patient convenience and quality of life. Moreover, the technique focuses the radiation on the tumor while protecting healthy tissues.
HCMC solves encroachment of drainage system, littering in canals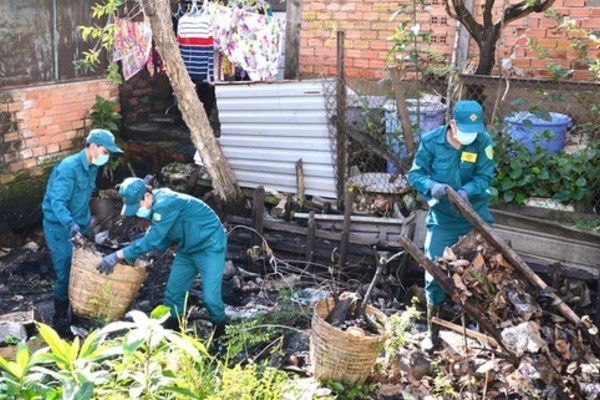 The People's Committee of Ho Chi Minh City has just approved a plan to solve encroachment of the drainage system and littering on five canals.
Particularly, the five canals comprise Hy Vong canal running from Tan Son Nhat Airport's belt to Tham Luong - Ben Cat canal in Tan Binh District; Xuyen Tam canal starting from Nhieu Loc canal to Vam Thuat River across Binh Thanh, Go Vap District; from Nhay– Ruot Ngua canal to Tau Hu canal in District 8; Bau Trau canal starting from Phan Anh Street to Tan Hoa canal in District 6, Tan Phu District; Binh Thai canal running from Binh Thai Crossroad to Dao canal in Thu Duc District.
These canals are the main drainage way in the above areas, where have many residential areas with serious garbage disposal and environmental pollution.
Amid the situation, the Municipal People's Committee asked relevant departments and agencies to promptly deal with the issue; strengthen patrols to prevent additional encroachment cases, which harm to drainage systems; and take measures to minimize littering into canals.
Besides that, the Municipal Department of Construction undertook planning and deploying the dredging, maintenance and repair of riverbanks, canals, and drainage systems until 2020.
HCMC to implement environment protection solution for Dong Nai river basin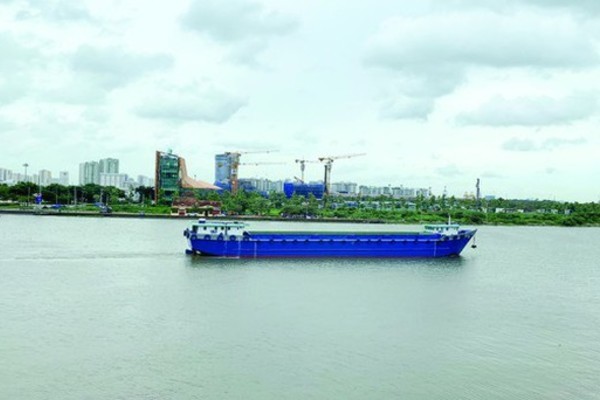 To protect the environment in Dong Nai river basin, Ho Chi Minh City People's Committee proposed the Ministry of Natural Resources and Environment (MONRE) to research and publicize a national and regional plan, early used as a base for the City's general plan for water resource protection and climate change adaptation.
In the report to MONRE about the environmental Protection project in Dong Nai river basin in HCMC until 2020, HCMC People's Committee revealed the construction of three wastewater treatment plants. They include Binh Hung plant at the first stage with the capacity of 143,000 cubic meter a day, Binh Hung Hoa plant with the capacity of 30,000 cubic meter a day and Tham Luong- Ben Cat plant in the trial run with the capacity of 131,000 cubic meter a day.
Together with the waste water of approximately 200,000 cubic meter a day from daily activities in new residential areas, commercial centers and apartments, the total wastewater discharged into the environment is 370,000 cubic meter a day.
It is scheduled that by 2020, Tham Luong – Ben Cat plant will be officially operational and the city will upgrade Binh Hung plant with the capacity of 469,000 cubic meter a day and Nhieu Loc- Thi Nghe plant with 480.000 cubic meter a day.
Regarding industrial wastewater, HCMC has had 4,835 industrial factories including 3,035 factories outside industrial zones; 1,300 in 17 export processing zones, industrial zones, hi-tech park and 2 industrial groups by August 2019.
Of which, 4,200 have installed the wastewater treatment system under the national standard QCVN 40:2011/BTNMT, making up 96 percent. The ones without wastewater treatment system are relatively old and small units located in residence quarters.
Until August 2019, most of the 121 infirmaries in HCMC have had their own wastewater treatment system in accordance with national standard 28:2010/VTNMT, accounting for nearly 99 percent. Blood Transfusion Hematology Hospital and Binh Tan District General Hospital are upgrading their wastewater treatment systems.
Regarding investment in pollution treatment in the Dong Nai river basin in HCMC to reduce the proportion of buried waste to 50 percent by 2020 and 20 percent by 2025, the city has upgraded three waste-to-energy plants with the total capacity of 6,000 tons a day. In addtion, it has promoted construction progress of the Tasco solid waste treatment plant with the capacity of 500 tons a day and a waste-to-power plant using thermal plasma technology proposed by Trisun Green Energy Co.
The HCMC Department of Natural Resources and Environment also planned to supervise and prevent illicit sand exploitation in rivers Sai Gon, Dong Nai, Dong Tranh and Can Gio.
The city also petitioned the Ministry of Natural Resources and Environtment to have measures to control waste discharge into rivers and penalties on violators of environment regulations.
In 2019, the HCMC Department of Natural Resources and Environment has set up seven compliance inspection teams to perform routine investigations of 131 enterprises locating in Dong Nai river basin to assure that all companies are compliant with important environmental laws.
The city People's Committee and relevant agencies have imposed penalties on 44 violating companies collecting fines of VND5.81 billion. Environment police in HCMC also paid visits to 235 food businesses collecting fines of nearly VND10 billion.
Danish films to be screened in HCMC, Hanoi
A Danish film festival will be held in HCMC and Hanoi from October 26 to 31 to introduce an extraordinary selection of Danish movies, the Embassy of Denmark in Vietnam has announced.
The Danish Film Week 2019 will not only give local audience an opportunity to discover the modern society and film industry of Denmark but also promote the cultural bond between Denmark and Vietnam.
Six movies that will be screened include "Long story short", "Across the waters", "Key house mirror", "Land of mine", "The hunt", and "A hijacking".
They are among the best Danish contemporary films that have won international awards at prestigious film festivals such as the Cannes Film Festival.
Free tickets can be picked up at the Danish Embassy in Hanoi, O Kia Hanoi art space, and Cine Star HCMC, or booked online through www.cinestar.com.vn or www.123phim.vn.
Farmers in Tiền Giang grow more fruit, adapt to climate change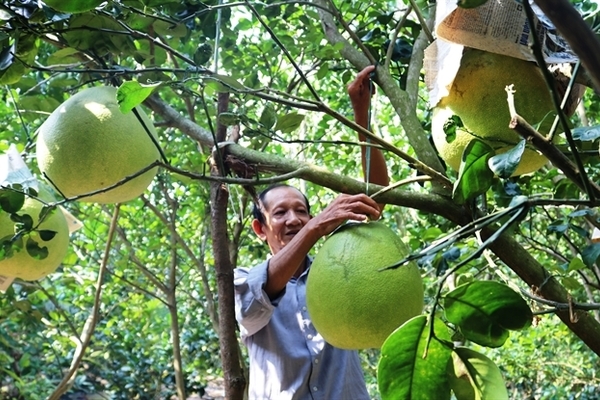 A Thúng grapefruit orchard in Mỹ Tho City in the Mekong Delta Province of Tiền Giang.
The expansion of fruit growing areas in Tiền Giang Province, the country's largest fruit producer, has helped farmers adapt to climate change and improve their incomes.
The Cửu Long (Mekong) Delta province has more than 77,000ha of fruit, exceeding 4.7 per cent of the province's target for 2020 for fruit growing areas, its Department of Agriculture and Rural Development has said.
In recent years, local authorities have instructed farmers in Vietnamese and global good agricultural practices (VietGAP and Global GAP) standards and effective fruit growing models.
Võ Văn Nhì in Mỹ Tho City's Đạo Thạnh Commune, for example, shifted from an ineffective 3,000sq.m rice field to green-skin and pink-flesh grapefruit planted under VietGAP standards, which results in higher quality and better prices. The origin can also be traced and the fruit is considered safe and clean.
He earns an annual profit of VNĐ200 million (US$8,600) from grapefruit cultivation.
Lê Văn Nghĩa, vice chairman of the province's People's Committee, said the province depends heavily on its garden economy. Many specialty fruit varieties like durian, dragon fruit and green-skin and pink-flesh grape fruit are exported and have high value.
The province has set up concentrated fruit growing areas for specialty fruits like durian in Cai Lậy District, pineapple in Tân Phước District and Hòa Lộc mango in Cái Bè District.
The province's Cai Lậy durian has been granted geographical indication certification by the National Office of Intellectual Property.
Tiền Giang has about 100ha of Hòa Lộc mango areas planted under VietGAP standards which are guaranteed outlets by the Hòa Lộc Co-operative in Cái Bè District. The co-operative supplies 100-150 tonnes of Hòa Lộc mango a year to Hà Nội and HCM City markets as well as exporting companies.
High-value fruits
The province has encouraged farmers to switch to high-value fruits in areas where rice farming is ineffective and affected by climate change. The areas are in the Đồng Tháp Mười (Plain of Reeds) region, Gò Công coastal area, flood-prone areas in the Tiền River upper areas, and islets.
In Tân Phú Đông, an islet district affected by saltwater intrusion, farmers have shifted nearly 500ha of rice fields to vegetables and specialty fruit, mostly soursop, this year.
Soursop is a well-known specialty fruit of the district as it is resistant to drought and saltwater intrusion, and has high yield and economic effectiveness.
Local authorities in Ngũ Hiệp and Tân Phong, two islet communes in Cai Lậy District, have decided that fruit would be the key crop in the communes which have favourable conditions for fruit cultivation. Ngũ Hiệp has 1,513ha of durian, accounting for 98 per cent of the commune's farming area.
Huỳnh Văn Phải, who grows durian in Ngũ Hiệp's Tân Sơn Commune, said: "With its soil advantage, Ngũ Hiệp islet has conditions for developing durian growing area."
Many durian farmers have earned very high incomes switching to high-quality durian like Monthong and Ri6, he said.
In Tân Phong, 98 per cent of the commune's 1,352ha farming areas have been developed into orchards for growing durian, Thai jackfruit, rambutan and Ido longan.
Nguyễn Kim Đổng, who grows 6,000sq.m of Ido longan in Tân Phong Commune's Tân Bường A Hamlet, said that Ido longan had become a promising fruit in Tân Phong Islet as it has high yield and is resistant to diseases.
The commune's new road and irrigation systems have also helped farmers, he said.
"With the orientation of producing safe and clean agricultural products, we hope to have stable outlets for our fruit and to improve the effectiveness of orchards," he said.
Woman turns barren land into organic farm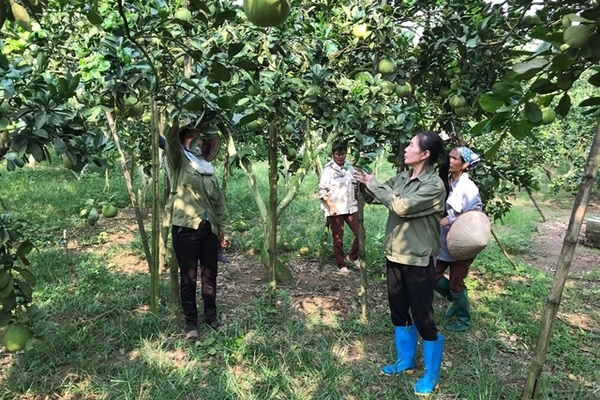 Phùng Thị Thơ (second on the right, in front row), checks a grapefruit tree.
It has been a long journey with plenty of tears shed along the way.
But after twenty years of toil, Phùng Thị Thơ has turned infertile land in Hà Nội's mountainous Ba Vì District into something very special.
She dared to do what others never, and now she is seeing the fruits of her labour flourish.
"I never thought I could succeed," said Thơ.
"People thought I was taking a great risk when I decided to develop this land and that it is impossible because of lack of water and the hard laterite rock restructures making it very difficult for holding water and the vegetation to grow."
Thơ was born in 1960, in a poor family in the district's Vật Lại Commune. After demobilised from the army in 1982, she got married and began agriculture.
In 1997, she called on her family to sign a 50-year-contract with local authority to cultivate on 12ha of barren land as part of afforestation promotion programme.
Having land and the help of friends and relatives, her family started building a garden-pond-cage model.
Choosing which seedlings and animals to raise was next, working out the best options to reap rewards and ensure the family's livelihood as well as the study of children.
"I never thought I could succeed," said Thơ.
The early years were tough, and time after time Thơ thought about giving up.
Instead she sought out experts to learn the best methods and took part in training classes organised by the local farmers' union.
"At first, my family plant green beans, then jicama," Thơ said.
"The money from selling this crop was used to pay for hired workers and to cultivate grapefruits and longans. We took the profit from short-term crops to invest in long-term projects."
Efforts made by Thơ's family has been paid off. The land, which was once uncultivable, is now a sea of yellow with thousands of pineapples at harvest time surrounding the hill.
"I am successful because I have chosen the right plant which is suitable to the climate and soil conditions of the locality," she said, adding that pineapple is resistant to drought and erosion so it is still the main crop of her farm.
Thơ and her family regularly research and apply advances in science and technology into production such as investing in automatic watering system to ensure the best condition for plants to grow and treat animal waste with microorganisms to limit the impacts on the environment.
Once becoming better-off, Thơ expanded to increase income for her family as well as create jobs for other labourers in the commune.
Now, her family has nearly 20ha of farm growing pineapples, grapefruits and longan.
Besides growing fruits, Thơ has also raised cows, buffaloes, pigs, chickens and fish.
The turnover from the farm has reached nearly VNĐ20 billion (US$862,200) per year and profit of over VNĐ1 billion.
About 30 workers are employed on the farm earning between VNĐ4-7 million per month.
Nguyễn Thị Hà, a local resident, said she has been working for the farm for more than 10 years.
"During idle time between crops, I often worked as hired labour for Thơ's family to improve the income for my family and have more knowledge about plant cultivation," she said.
Many people in the locality have received help from Thơ' family in terms of capital and seedlings to develop production and get rid of poverty, Hà said.
Đỗ Quang Hà, chairman of Vật Lại Farmers' Union, said Thơ was a shining example of someone who dared to renovate and persisted with their ideas.
"Twenty years ago, when Ba Vì district had a policy of encouraging people to reclaim land and afforestation to barren hills, only Thơ could dared to receive the land, " said Hà.
Phùng Huy Kiên, vice chairman of Vật Lại Commune's People's Committee said Thơ is an inspiring individual.
If this model can be replicated in the locality, income of local residents would be improved, he said.
With her achievements, Thơ has received a lot of merit certificates, including one for excellent farmers in 2012-2014.
She was among 100 outstanding women honoured at the 12th National Women Congress held in 2017 and Thơ was among 63 outstanding farmers who have good achievements in production and participation in the Farmer Association's movements honoured by the Central Farmers Association this year. 
HCMC honors 108 enterprises with outstanding products, services
HCMC Union of Business Association (HUBA) last night organized a ceremony to mark the 15th Vietnamese Entrepreneurs' Day--October 13, honor 108 businesses with 105 outstanding products and 42 services in 2019 and congratulate 57 businesses on their over three-decade sustainable development.
Attending the ceremony was deputy secretary of HCMC Party Committee Vo Thi Dung, standing deputy chairman of the city People's Committee Le Thanh Liem and chairwoman of the Vietnamese Fatherland Front in HCMC together with 500 entrepreneurs from many various fields.
Stating at the event, Mr. Le Thanh Liem appreciated contribution by the community of entrepreneurs in the city's cause of economic development. For the last many years, the Party and State have had many policies encouraging business development and promoting entrepreneurs' role in the cause of developing and protecting the country.
The number of businesses in HCMC has unceasingly developed. In the first months of 2019, 32,500 businesses were established with the total registered capital of VND507 trillion (US$21.81 billion), taking the total number of active businesses to over 400,000 with the total registered capital of VND5,500 trillion ($236.61 billion).
The city has become a spotlight in startup and a vivid picture about the operation of the socialist-oriented market mechanism, in which businesses are an important part creating wealth for the society and jobs and contributing in improving the growth quality and competitive ability of the city's economic sector.
On behalf of the city's leaders, Mr. Liem appreciated the HCMC Union of Business Association for always siding with businesses to solve difficulties and problems, and building a network connecting businesses together and linking businesses up to government agencies.
Mr. Chu Tien Dung, chairman of the HCMC Union of Business Association, said that it was the second time the association organized the vote for outstanding products and services. That aims to serve the city's target of developing big brand names and honor those with outstanding products and services, thereby create a driving force for the community of entrepreneurs and businesses to continue overcoming difficulties and challenges to develop and side with the city in economic development.
This year, the ceremony was attended by science and technology businesses especially those applying smart technologies in production and trading of products and services.
Winter-spring rice farming areas expected to reduce to avoid saltwater intrusion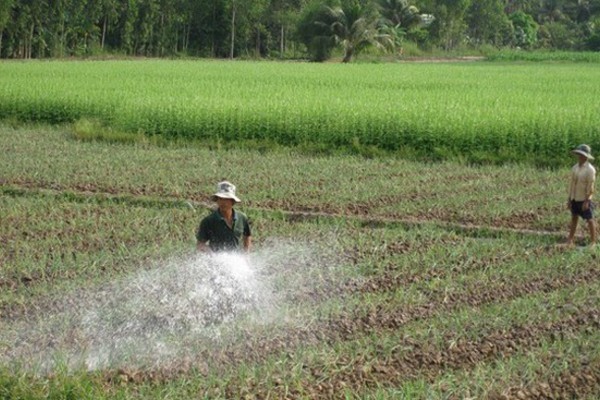 The Ministry of Agriculture and Rural Development held a conference to review the production of the autumn-winter rice crop and the seasonal rice crop of 2019 and deploy cultivation plan for the upcoming winter-spring rice crop in provinces in the Southeast region and the Mekong Delta on October 11 in Tien Giang Province.
According to the Department of Plant Production under the Ministry of Agriculture and Rural Development, there were around 722,000 hectares of rice in this autumn-winter rice crop in the Mekong Delta, a decrease of 9,800 hectares compared to the same period last year and 27,700 percent in comparison with the plan. Production of this autumn-winter rice crop was estimated at 3.9 million tons, down 38,900 tons over the same period last year.
Meanwhile, there were 270,000 hectares of seasonal rice in provinces in the Southeast region and the Mekong Delta, down 27,800 hectares. Production of seasonal rice crop was expected to be at 1.29 million tons, down 115,900 tons compared to last year.
Therefore, this year, the Southeast region and the Mekong Delta of Vietnam has produced rice on total area of around 4.3 million hectares, down 41,000 hectares, with production estimated at 25.7 million tons, reducing 197,900 tons compared to last year.
The department explained that the area of rice in the Southeast region and the Mekong Delta of Vietnam dropped by 41,000 hectares as farmers shifted to grow cultivars and culture aquatic animals with higher economic value than rice. However, the reduction in the area of rice and rice production has lessened total rice production value by around VND1.38 trillion. However, the converted area of rice land has doubled the floor area ratio, sending total production value of converted area of rice land to nearly VND17.72 trillion, showing that crop switching on rice land is effective and stable.
As for the winter-spring rice crop, the hydro-meteorological developments in the Mekong River basin and the Mekong Delta are complicated. This year, flood peak at the Mekong River upstream was much lower than the average level of many years, so there is high possibility of saltwater intrusion during dry season. The Directorate of Water Resources forecast that saltwater intrusion will possibly happen one or two months sooner, depending on each region, of which, in January and February next year, it is likely that salinity of 4 grams per liter will intrude inland by 40-67 kilometers, 10-15 kilometers higher than the average level of several years. This will affect greatly water intake capacity of irrigation works, especially during high tides.
Amid the complicated situation of the weather, the department presented two options for the winter-spring rice crop. In the first option which is based on data about water shortage and saltwater intrusion, provinces in the Southeast region and the Mekong Delta will grow rice on an area of 1.63 million hectares with production estimated at 11.1 million tons, a decrease of 174,341 tons compared to the winter-spring rice crop last year. In the second option which is based on actual production of provinces, they will grow rice on an area of 1.67 million hectares, down 15,486 hectares, with production of above 11.4 million shares, up 97,038 tons compared to last winter-spring rice crop.
The agriculture industry recommended farmers to grow rice from mid-October to the end of October, from mid-November to the end of November and from mid-December to the end of December to avoid brown plant-hoppers.
Deputy minister Le Quoc Doanh of the Ministry of Agriculture and Rural Development said that floods have reduced, signaling risks of drought and saltwater intrusion so provinces should have solutions to minimize damages caused by drought and water intrusion on rice plants. Therefore, with two options for rice cultivation of the winter-spring rice crop, provinces should consider carefully each solution in order to produce effectively. He suggested that provinces should grow rice in October this year to avoid saltwater intrusion. Farmers in coastal areas should prioritize early-ripening and salt tolerant rice varieties and apply water-saving solutions. As for rice areas which give poor productivity, the ministry encouraged farmers to switch to grow other crops or culture aquatic animals with higher efficiency. However, farmers should study consumer market well and increase connection to solve consumption for agricultural products.
According to the ministry, in September this year, rice export volume was estimated at 586,000 tons, worth US$251 million, sending total rice export volume in the first nine months of this year to 5.2 million tons, worth $2.24 billion, up 5.9 percent in volume but down 9.8 percent in value compared to the same period last year.