More and more privacy infringement cases have been reported recently, but some victims of the cases are not even aware of their privacy rights.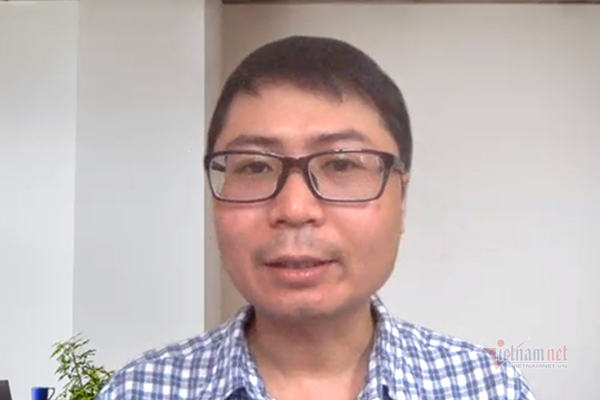 Nguyen Quang Dong, head of the Institute for Policy Studies and Media Development (IPS)
Nguyen Quang Dong, head of the Institute for Policy Studies and Media Development (IPS), said at a workshop on privacy and personal information protection held recently that the leaking of personal data is common around the world, including Vietnam.
IPS reports show the two most common kinds of privacy infringement in Vietnam are personal information sales/purchases and personal information collection from social networks.
According to Dong, the Law on Information Security stipulates that the information collector must get consensus from the information owner to be able to transfer the information to another party.
In most cases, the information is traded without the agreement of information owners. In these cases, the signs of legal violations are clear.
Dong said that Vietnamese awareness of privacy rights is low. This can be seen in the sex clip case of V.T.A.T, an actress in Ve nha di con (Come Home, My Dear), a TV drama series.
A rumor circulated that T's sensitive clip was disseminated after local police seized her mobile phone and asked her to provide her phone password. Hanoi Police later denied the involvement of policemen in the disclosure of the clip.
Dong said that V.T.A.T provided the password of her smartphone as she reported. This shows that the actress was not aware of her right to protect her personal information.
Under the laws, state agencies can see personal data only if they receive an official decision about prosecution.
Lawyer Nguyen Tien Lap from IPS, in Vietnam, said the Civil Code clearly states that personal life and personal and family information are protected, which are basic civil rights.
Lap said that every individual needs to know about their rights regarding personal data. This can be implemented by education by guiding conduct in cyberspace. Personal values, including privacy, are respected. Vietnamese laws now have provisions to protect individuals' privacy.
However, Vietnam's educational system has not done this.
In recent cases, when information about comedian Hoai Linh's bank account was exposed to the public, and 10,000 identity cards were offered for sale, and the sex clip of the actress was disseminated on social networks, the victims themselves were also at fault, not just the collectors and spreaders of the information. 
Trong Dat

Still coping with difficulties caused by Covid-19, small and medium enterprises (SMEs) also face risks in information and data security in 2021.

Illegally holding, trading, or transferring personal information of another person without authorization is infringement of privacy - one of the fundamental rights of human rights.