The two teachers elected to the National Assembly (NA) said improving education and training quality will be their top priority at the 15th NA tenure. They also have a common interest in teachers' benefits and students' study opportunities.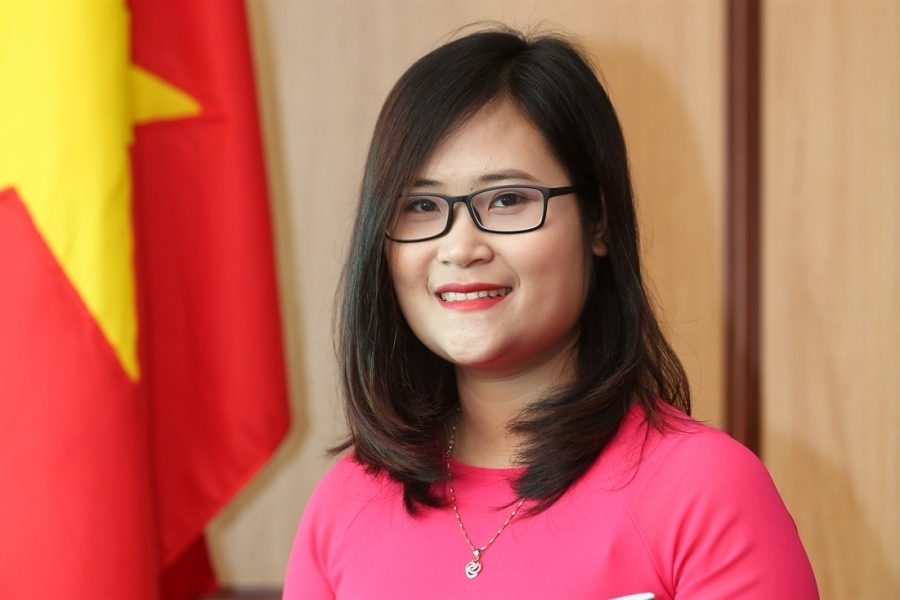 Ha Anh Phuong from Huong Can High School
Of the 499 newly elected NA Deputies, there are 25 lecturers, teachers and officers in the educational sector.
Ha Anh Phuong, teacher at Huong Can High School in Phu Tho, said: "I feel that it is a great honor to represent not only teachers but also ethnic minorities, women and young people. I hope I can understand the thoughts and wishes of voters and act as a bridge between them and NA."
Phuong hopes that she can propose solutions to improve teaching and learning of English at schools in particular and improve education quality in Vietnam in general.
"I will also continue to share the cross-border class model and 4.0 positive teaching methods with schools inside and outside Phu Tho, so that more students can become global citizens, especially in light of the evolving challenges of the Covid-19 pandemic for the education sector," she said.
"In addition, I will pay attention to the issues that many Vietnamese students are facing, including reading culture, national cultural tradition preservation, and young people's safety when using the internet," she said.
"I believe that as a NA Deputy, the projects I am implementing, such as 'Happy library', 'Safety in cyberspace' and the cross-border class model, will be given more strength," she added.
Phuong is also concerned about ensuring teachers' benefits. She will advocate policies which give better conditions to teachers, thus helping them to become dedicated to their profession.
NA Deputy Phu Tho has also expressed attention to policies applied to ethnic minorities, because the rate of poor and near-poor households in some areas is still high compared with other localities.
Nguyen Thi Ha, teacher at Luong Tai High School in Bac Ninh, said she hopes she can help create positive changes to the educational sector and local people's lives.
She will convey the wishes of voters to the NA, Government and state agencies, and help the building of policies and laws that have high feasibility, practical suitability, and high consensus among the people.
The young NA Deputy said she will create a channel to collect opinions from voters, especially young voters, via the internet.
Ha is concerned about the promotion of young intellectuals, who can contribute to the development of Bac Ninh and the country. She will pay a lot of attention to vocational education and career guidance for youth, so as to help them have job opportunities and do business in their hometowns. 
Thuy Nga

Nang Xo Vi, the first Brau ethnic minority female teacher elected to the NA, said she is grateful to the people of Dak Me hamlet, who contributed packages of seasoning powder and shampoo as well as emotional support so that Vi could go to school.

Nguyen Thi Phuong Dung, a 55 year-old teacher in HCM City, is pioneering inclusive education for autistic children.