A Vietnamese woman in the northern province of Tuyen Quang gave birth to triplet by C- section in one-hour.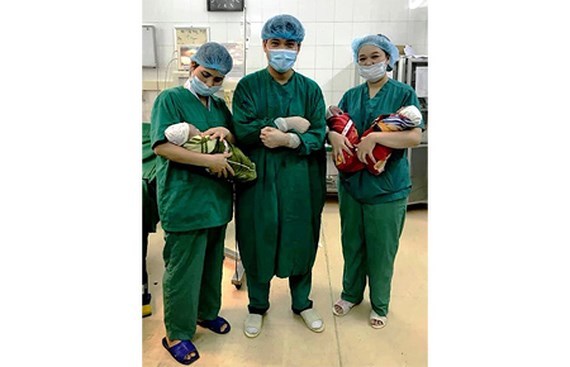 Three babies of the 29-year-old mother weighed 2.1 kilogram, 2 kilogram and 1.7 kilogram
Statistically, the odds of naturally conceiving with triplets are around 1 in every 60,000 or 200 million births in the globe.
Head of the Maternity Ward Dr. Pham THi Lan Huong said that the 35 week pregnant woman was rushed to the province General Hospital because she had pain and the bag of waters ruptured.
After examining, doctors decided to perform C-section because two babies' positions were upside down.
Furthermore, the woman had undertaken C-section two times before so surgeons had to use drug to help her uterus to increase the frequency and intensity of the contractions.
After one hour, the three babies were born.
The triplets are in stable condition now. SGGP
Minh Khang