According to Hanoi's urban railway planning to 2030, with a vision to 2050, the capital city would have eight major routes and one satellite route, with a total length of 418km, including 79km underground. Notably, under this plan, five routes totaling 269km, including more than 55km running underground, would be put into operation in 2020. 
As of 2020, however, Hanoi had no urban railway. Perhaps this year it will have the 12km Ha Dong - Cat Linh route and an additional 8km Nhon - Thu Le route to be completed in 2022, accounting for 7.4% of the plan (20km/289km).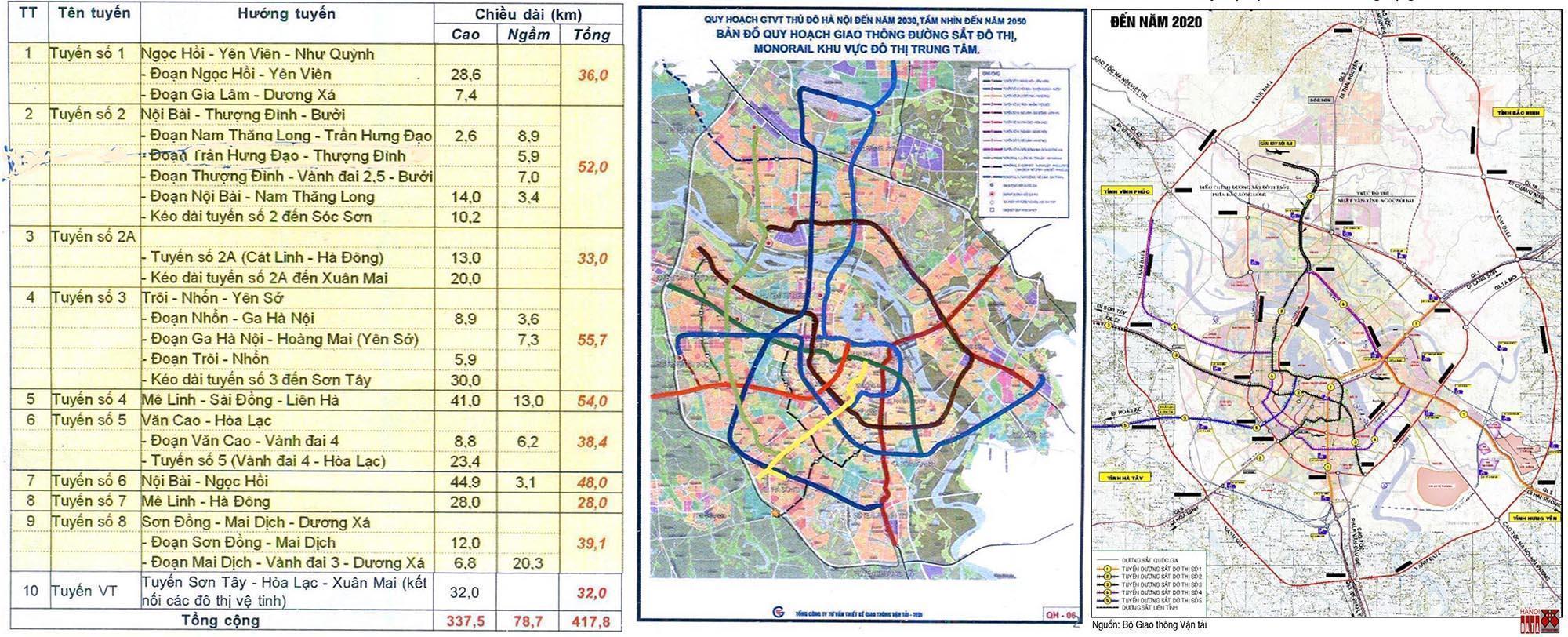 Excluding US$2.5 billion in construction and equipment costs for the Cat Linh-Ha Dong (2A) and Nhon - Hanoi Railway Station (3.1) routes, the city has to pay for other routes that have not been implemented yet. These include an urban railway line 2 (Nam Thang Long - Tran Hung Dao) which was ceased due to a dispute about the location of C9 station that is next to Hoan Kiem Lake, but it has been disbursed with over VND955 billion, including advisory service fees of VND592 billion, and expenses for site clearance and investment preparation. 
The urban railway line 1 (Yen Vien - Ngoc Hoi) stopped in 2014, after a bribery scandal involving many railway officials. Kicked off in 2008, the project saw its investment capital increase from over VND9 trillion to VND81 trillion. Although no meter of railway has been built yet, by 2015, over VND 1.06 trillion had been disbursed. 
While Hanoi is at a standstill, megacities in other Southeast Asian countries have had a miraculous development. 
Since the 1970s, many cities in Southeast Asia have embarked on the study of urban railway systems. After decades of overcoming many challenges, a total of nearly 1,000 km of overhead and subterranean railways run across Singapore, Kuala Lumpur (Malaysia), and Bangkok (Thailand).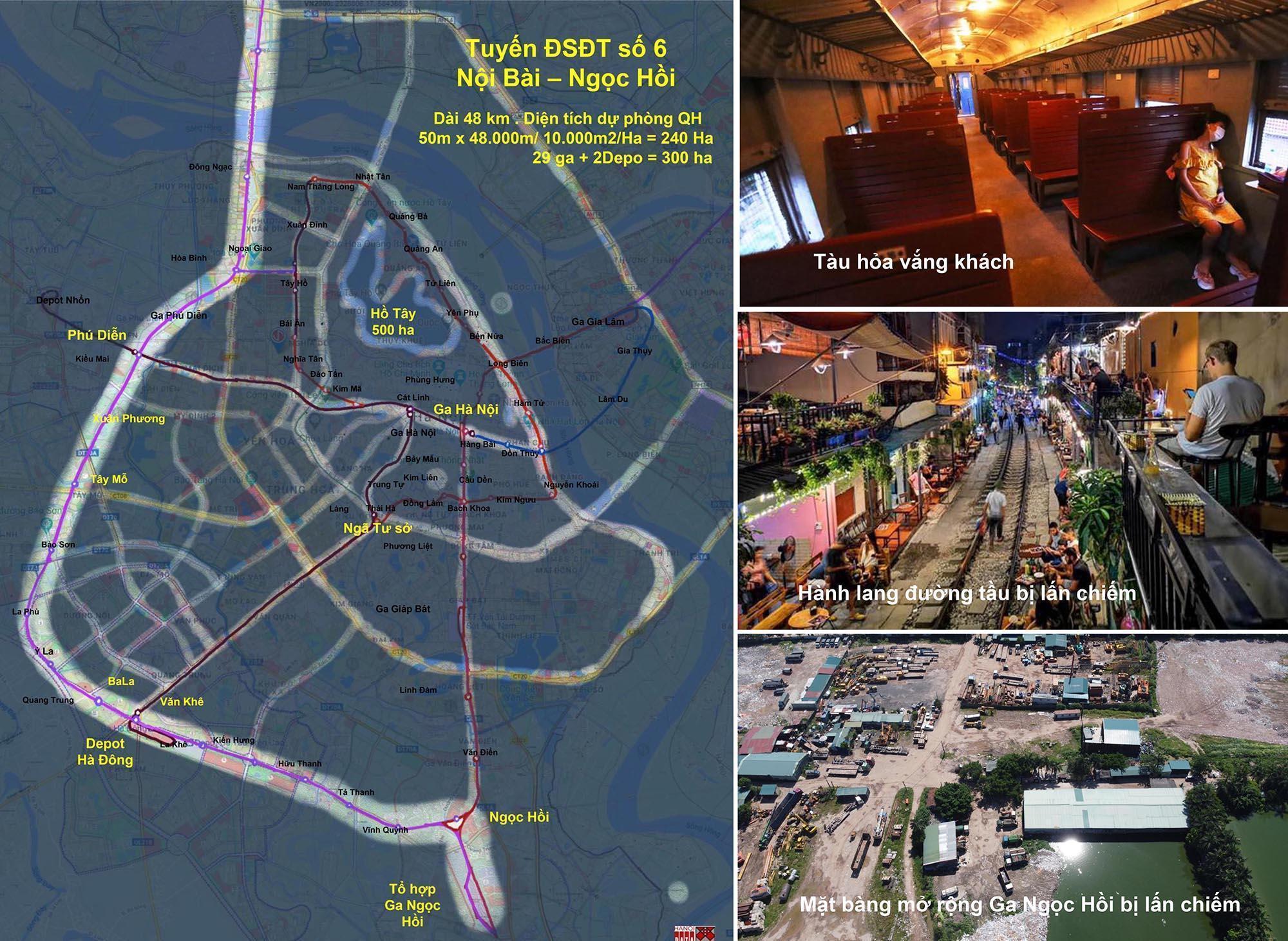 Manila (Philippines) operated the first 28.8 km of urban railway in1984, then it added to its urban transport system two more overhead lines and tens of kilometers. 
Jakarta (Indonesia), after 34 years of building urban railway (1985-2019) has just opened the first 16km of a 24km urban railway route, carrying 170,000 passengers per day. 
Indonesia developed an urban railway in a slow but steady way. It has integrated the urban railway route ith five national railway lines that pass-through Jakarta. 
How to use urban railways effectively 
Railways in most countries are evolving to adapt to a new model of travel. The solution is to integrate national and provincial railways with urban transport.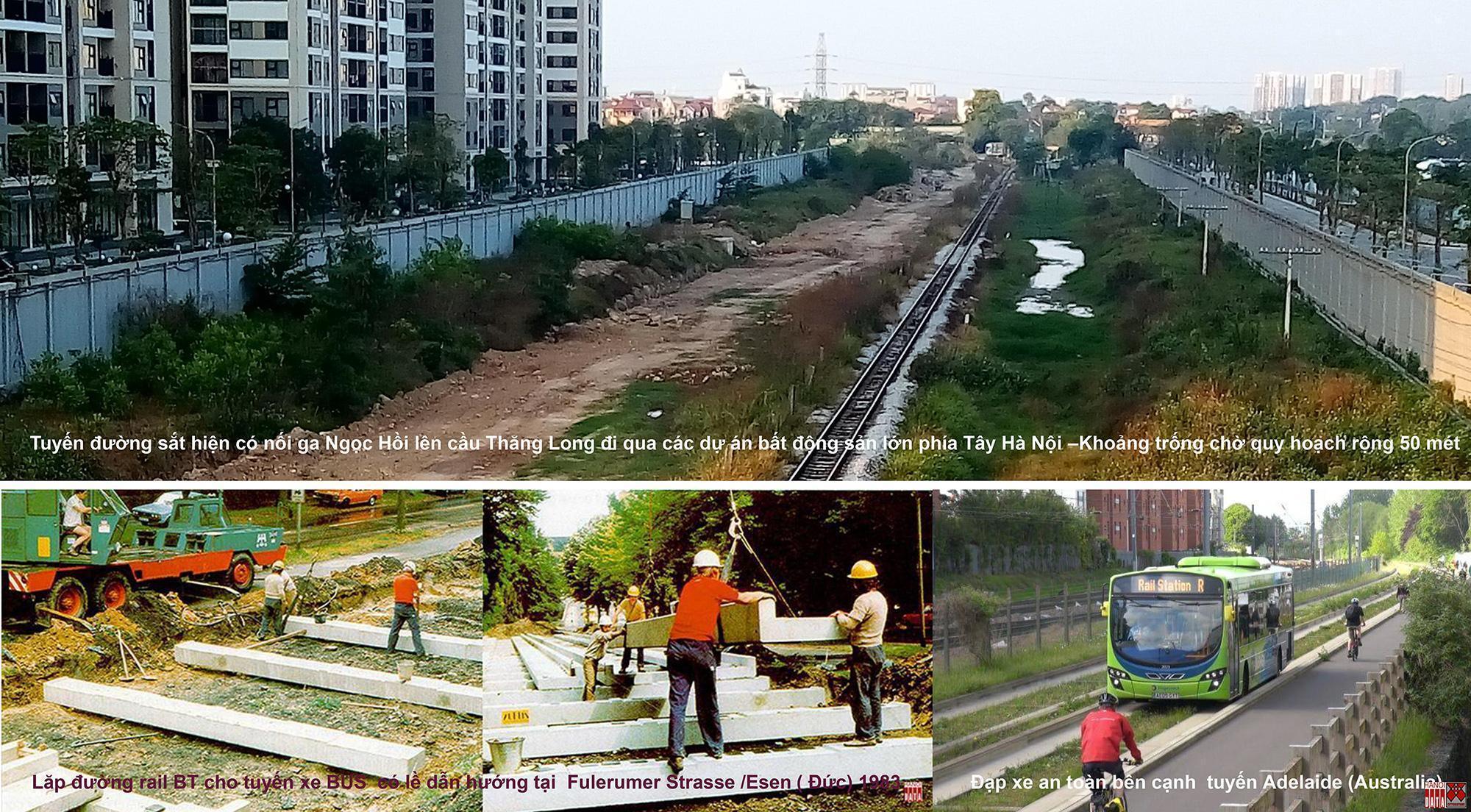 While urban roads are deadlocked, the national railway holds a large resource. In Hanoi and the surrounding areas, there is a complete railway system that is being wasted. 
Recent statistics show that Vietnam Railways Corporation (VNR) is managing 297 stations and warehouses with a total area of ​​9.4 million square meters. Each year VNR is granted more than VND1 trillion, equivalent to about VND5 billion per station. 
An official of VNR said that if the funding is divided equally among 297 stations, then the money will not be enough to paint walls for these stations. 
The VNR is assigned to manage and use railway infrastructure and the State only allocates assets to VNR, but not capital. VNR does not have capital to upgrade the railway system in order to exploit it more effectively.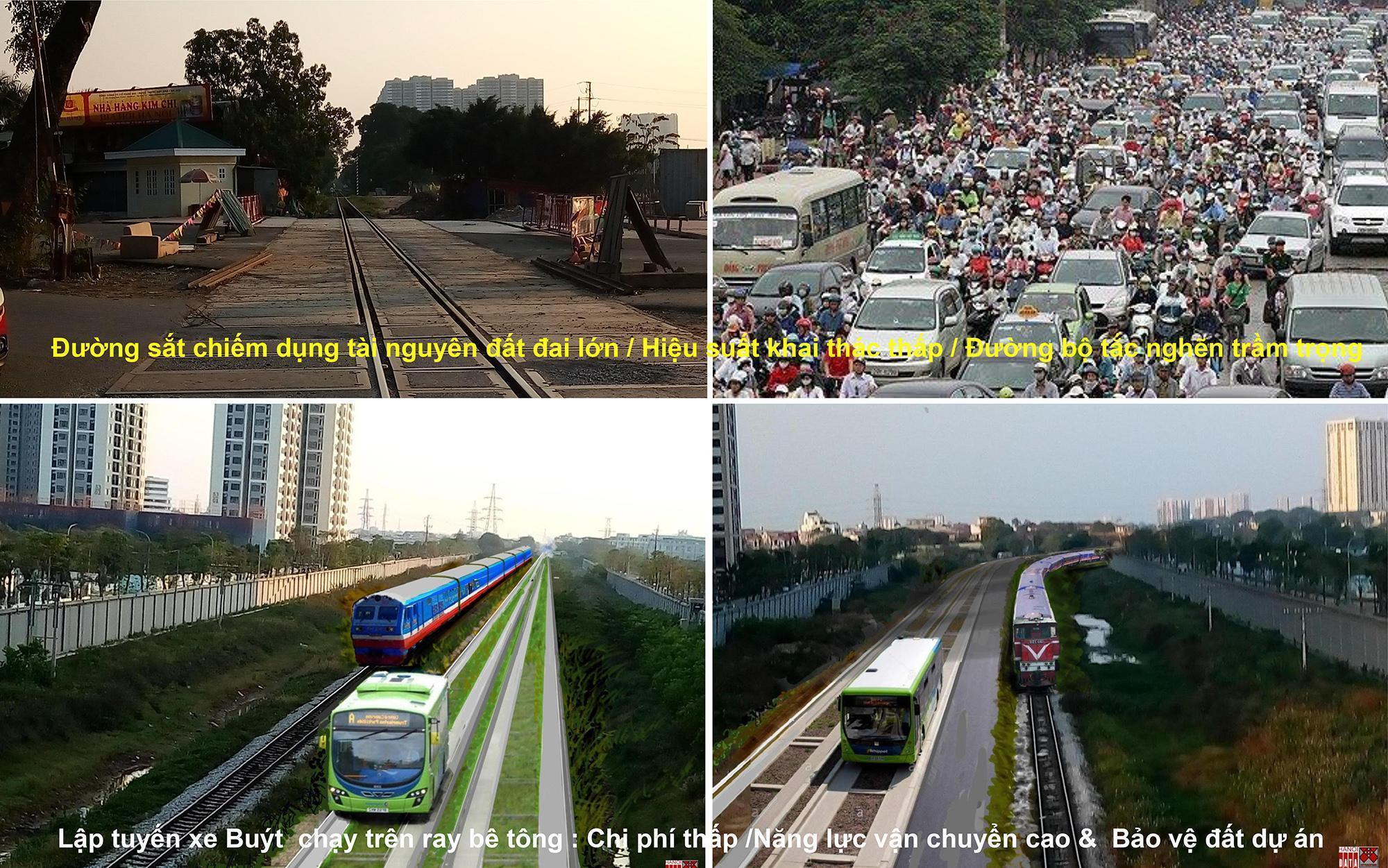 The corporation has suggested that the State should allow VNR to own the property to facilitate its investment cooperation, in addition to the main function of transport. At that time, VNR can fully take advantage of the current railway infrastructure, such as leasing warehouses, supermarkets, offices for rent. Earnings from these services will be invested in infrastructure again. 
If the VNR is allowed to lease the infrastructure and space of the Hanoi Railway Station, it will earn about VND1 trillion a year.
 The land designed for the future development of the industry is also being wasted. For example, Noi Bai - Ngoc Hoi railway is planned to be 48km long, with hundreds of hectares of land reserved for its terminal stations, but this route has not been built yet. The total land reserved for the route is up to 540 hectares. 
Thus, if an urban railway and traditional railway are integrated, it will solve a big problem for Hanoi. 
Architect Tran Huy Anh

Developing a high-speed highway is a matter of special public concern. Under the 2021-2030 draft railway development plan, Vietnam's railway would undertake the transport of 16.5 million tons of cargo and 30.9 million passengers by 2030.

Vietnam's railway sector is struggling to cope with increasing challenges as it awaits a new restructuring plan.