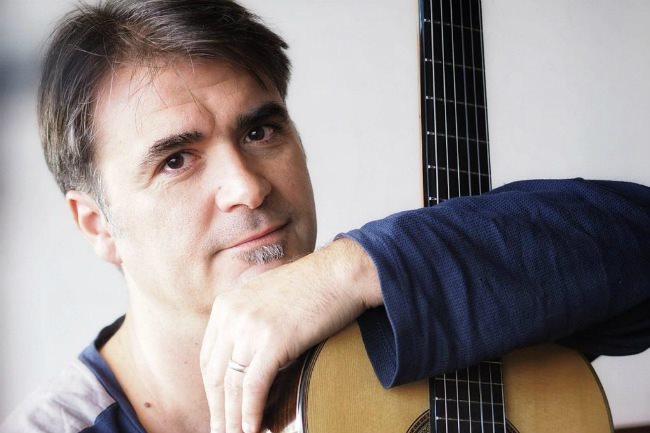 Spanish guitarist Rafael Serrallet - PHOTO: COURTESY OF ORGANIZER
The concert is co-organized by the Spanish Embassy in Vietnam and the Ministry of Culture, Sports and Tourism.
This will be the second time that Rafael Serrallet, who in 2018 became the first classical musician to perform in all the seven continents including Antarctica, performs for guitar lovers in Vietnam.
On this occasion, Rafael Serrallet's guitar performance will introduce Vietnamese audience to a mysterious and magical world of Spanish history, from the first circumnavigation around the globe in the 16th century to the music of the 18th-20th centuries.
This year Spain celebrates 500 years since the first expedition around the world by Fernando de Magallanes and Juan Sebastián Elcano.
The first part of the concert will be a tribute to the first quarter of the 16th century and to this Spanish expedition that departed from Sanlúcar de Barrameda with a long and incredible journey and later ended up being the first documented circumnavigation around the world.
The repertoire of this part will include The Almain (German dance), Gallardes, Bransles (France), Canaries (Spain), Calate, Saltarello and Pavana (Italy), Portuguese melodies and the favorite songs of the King Carlos I of Spain and Karl V of Germany. Two religious hymns about the Virgin Mary will be played at the beginning and the end of this first part.
The program will continue with the second repertoire that includes outstanding works for guitar from the 18th-20th centuries, such as Contradanza de los currutacos by F. Ferandiere, Fandango Variado by D. Aguado, Bolero by J. Arcas, A ma mie by AG Obregón, Dance 5 by E. Granados, Junto al Generalife by J. Rodrigo, and En los trigales by J. Rodrigo. SGT