Nguyen Minh Phuc and Mai San departed Hanoi center at 6 a.m. on their way to the suburban district of Chuong My. Keen on adventure-based outdoor sports, they wanted to attempt paragliding when Hanoi authorized outings after the Covid-19 outbreak.
Mai San has scaled Vietnam's highest peaks and completed the Annapurna hiking circuit, despite being fearful in the days leading up to the flight.
"In Ha Giang, I observed paragliders in action, which I, a person with acrophobia, found both fascinating and unnerving. I'd like to partake in this to de-stress," she said.
Mai and Phuc paraglided in Doi Bu (Nui Be village, Nam Phuong Tien commune, Chuong My district), a lovely spot quickly becoming a top paragliding site for extreme sports enthusiasts.
The two arrived by private car at 8 am at the landing site 35km from Hanoi's downtown. Steep and narrow, this winding hilly route is difficult to navigate, it can only be traversed by mountain-road cars, experienced riders and those with extensive knowledge.
Mai and Phuc were two of many tourists that have taken the service van up the mountain from the meeting spot. The takeoff was at an altitude of 655 meters, on flat terrain with favorable wind conditions.
The best months to go paragliding, according to a paragliding instructor Mr. Dang Van My, are October through December when the hill slopes turn white with reeds creating a pleasurable scene.
"Fabulous! It felt as though I was soaring above the hills and cities, which was something I'd never expect to find in Hanoi. The pilot would always inquire whether I'd like to try out some aerial tricks. Flying was terrifying for me, but felt absolutely fantastic when I finally did it," Phuc said.
Despite the difficulties with takeoff and landing, Mai was ecstatic: "When I looked up, I counted hundreds of other parachutes floating in the air over which I've yearned to soar again someday. This vacation recharged me."
Due to overbooking in previous years, My this year only accepts 5-6 vacationers with advance enrollment per day between 10 am and 4 pm.
"Weather affects paragliding. Visitors arrive at the departure point, but the excursion could be canceled owing to severe weather." My said.
He also said that pilots should contact the management board before flying. To fly with tourists, a coach-pilot must have necessary flight time, foreign degrees, and certificates.
"Now this community is burgeoning. This activity should hopefully be combined with tourism to improve local tourism," he said.
"Two years of paragliding, among Mu Cang Chai, Tri Ton, and Hoanh Bo, Doi Bu is my favorite, though each point excites me differently. After a long time of social isolation, I felt back home in the sky," said Bui Phuong Thao (Hanoi).
Paragliding student Nguyen Thi Thanh Loan shared: "Initially a visitor, I them became interested in paragliding. I spent a year professional paragliding. I enjoy Doi Bu because it has consistent wind. This view of Hanoi is unique."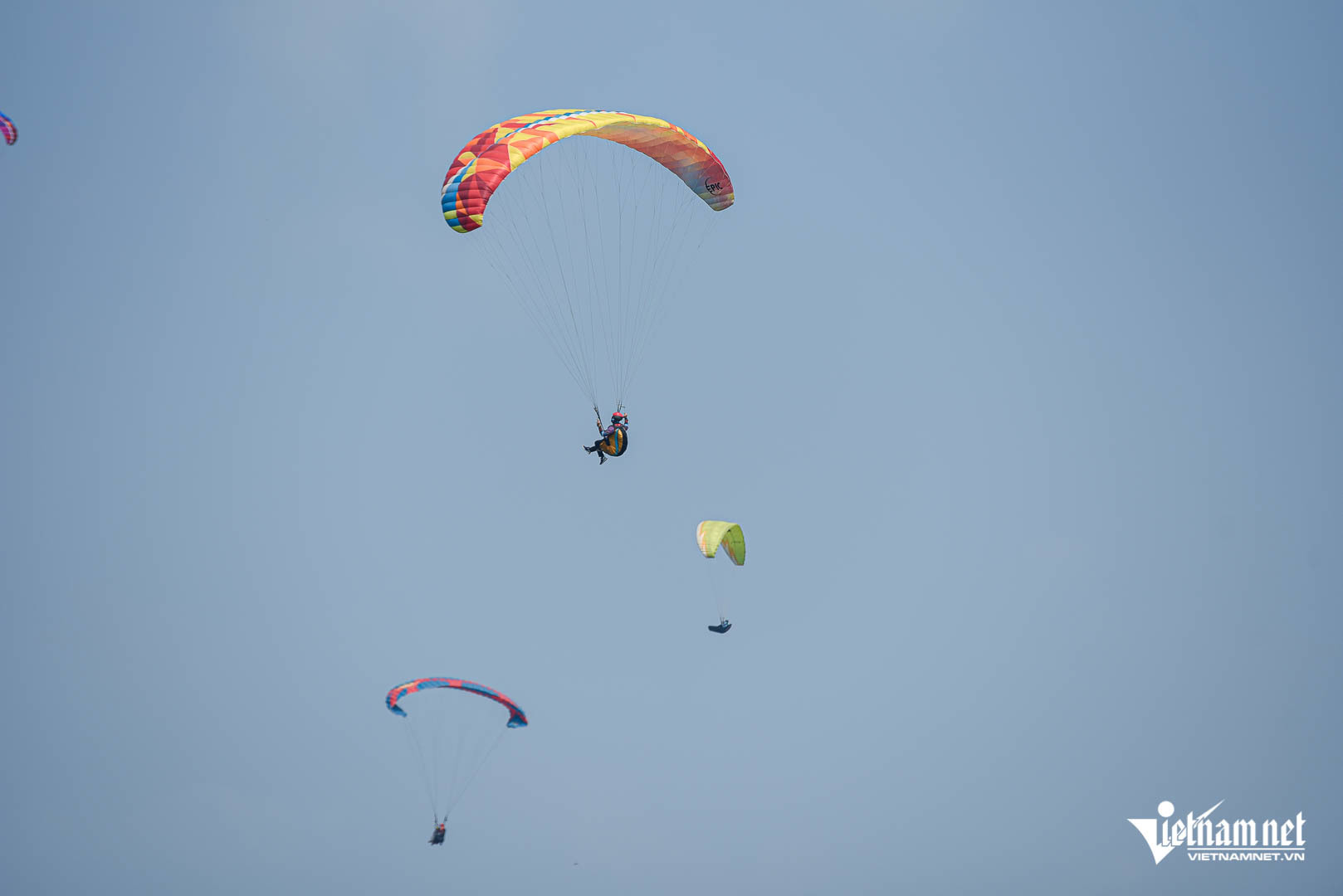 Paragliders take off from a sloping landscape at 655m.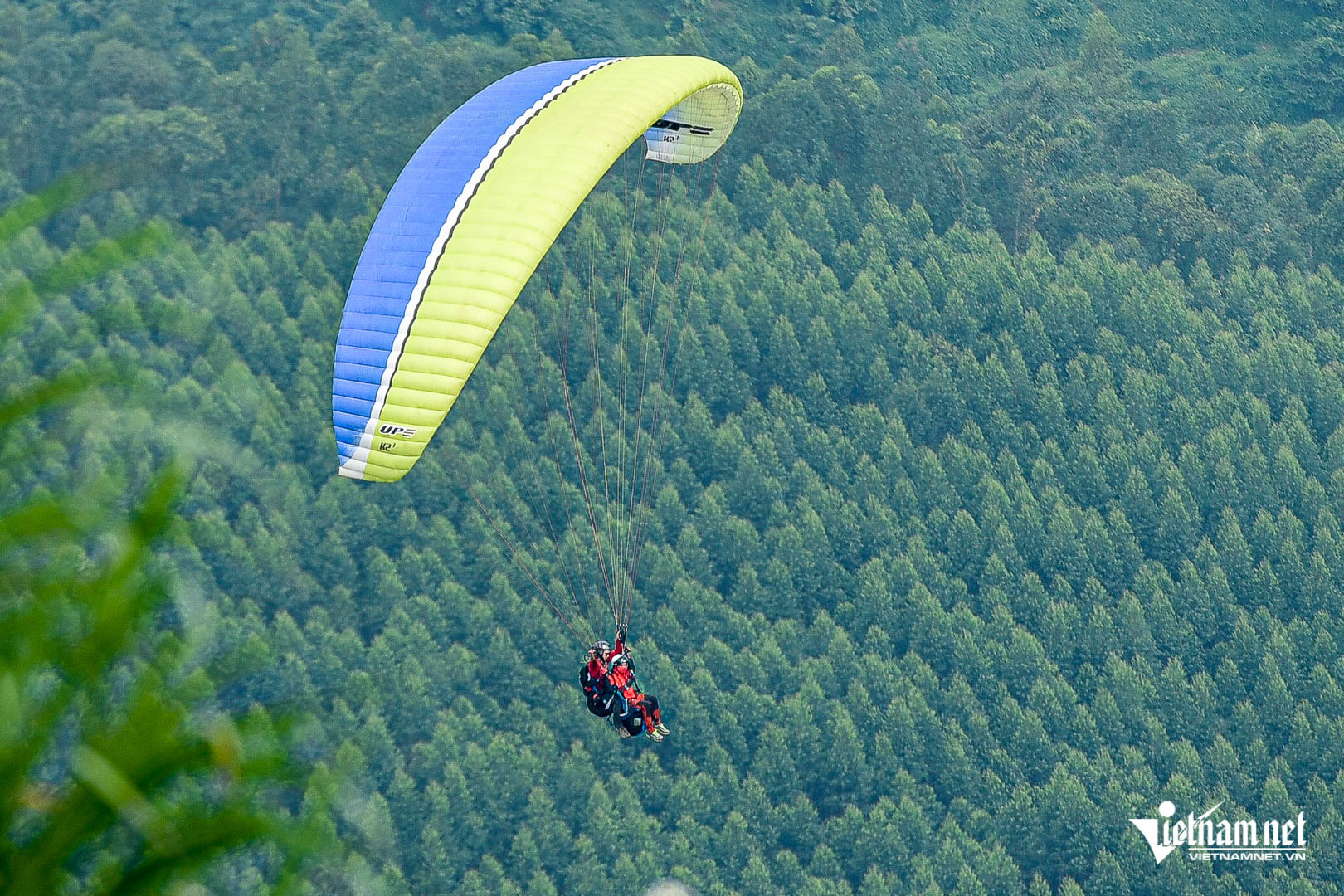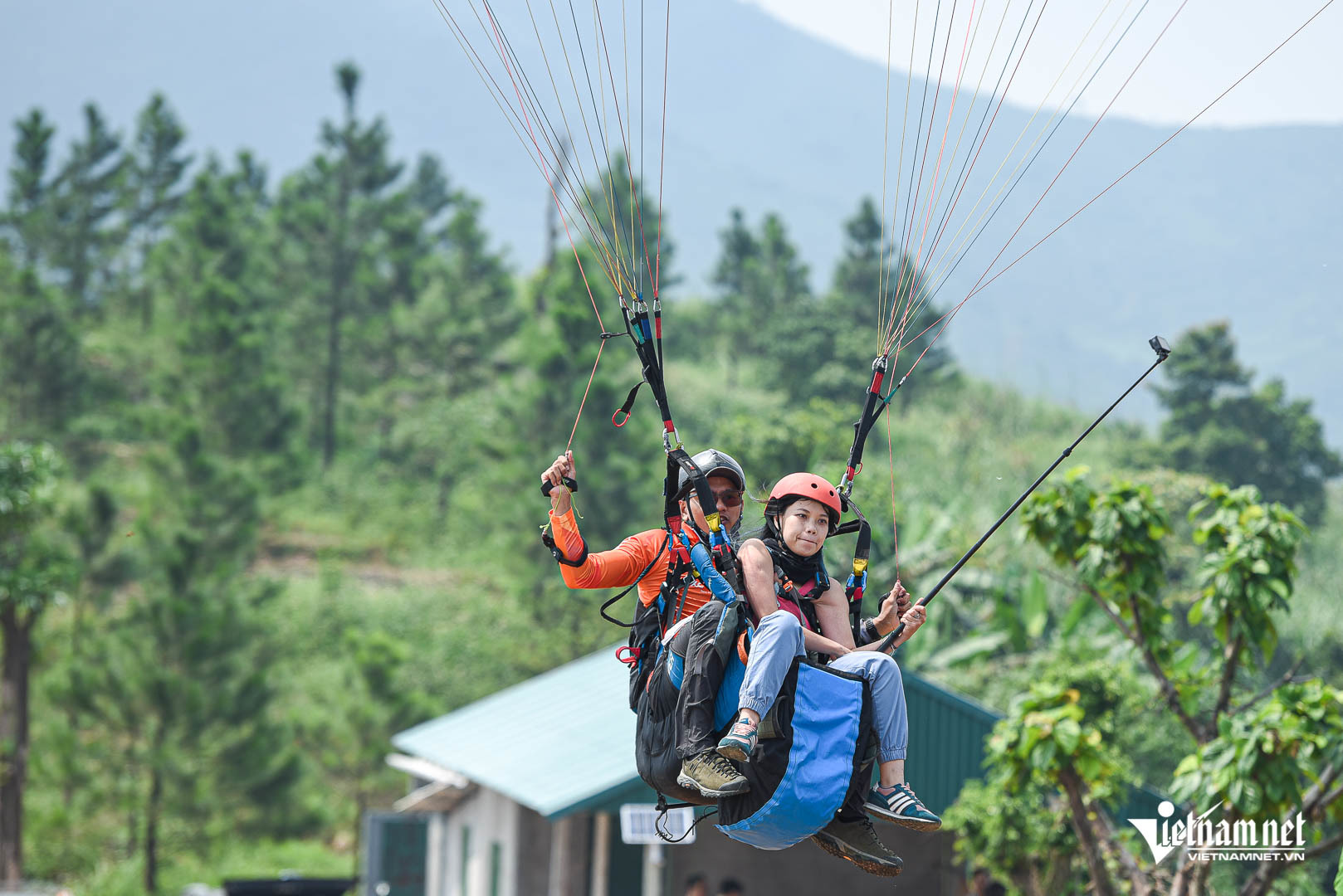 A flight lasts 15-30 minutes and costs 1.2 million VND (not including transportation, meals...)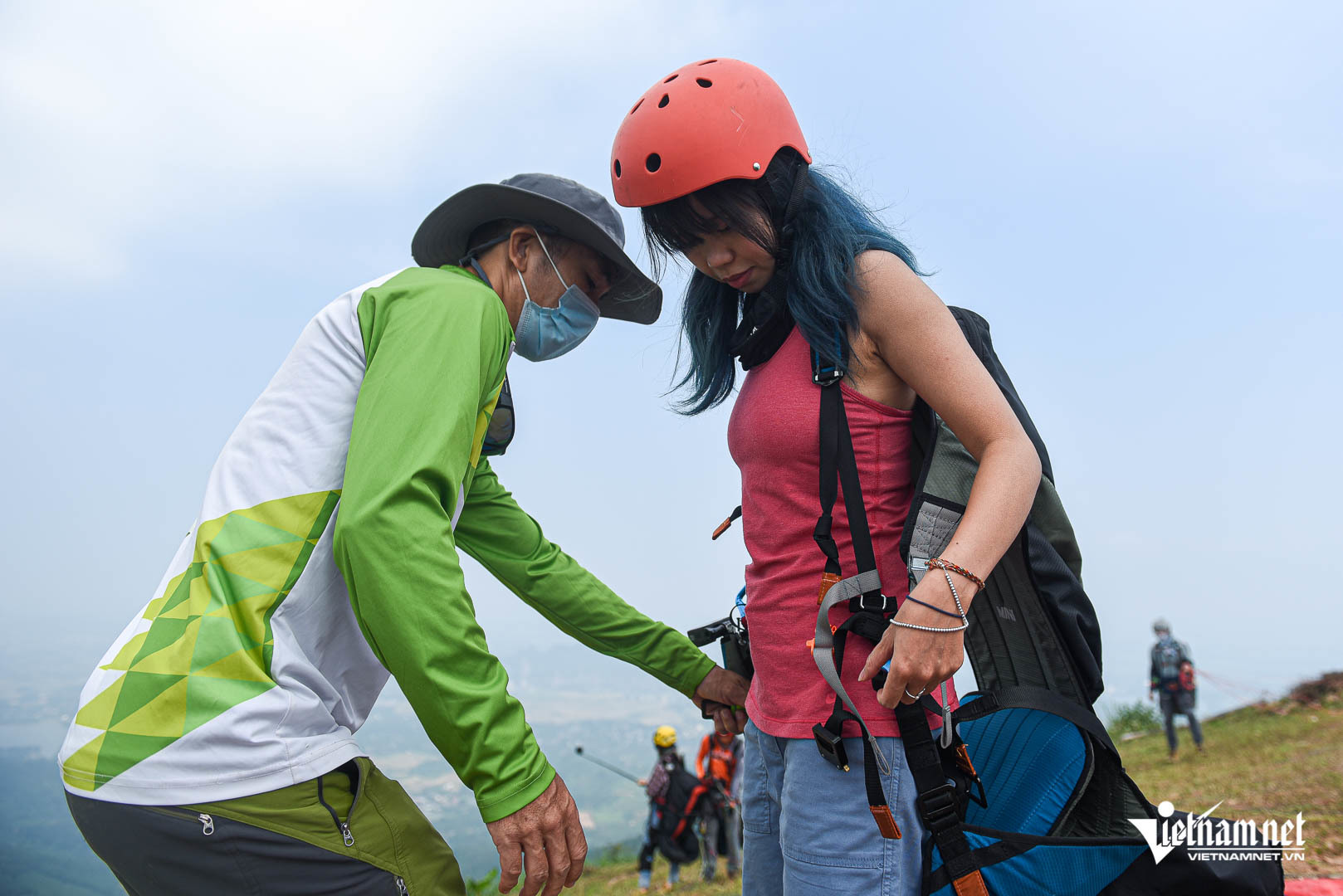 Visitors get full access, protective clothing, water, GoPro cameras, and insurance.
Certified paragliding clubs like Mebayluon Paragliding, Vietwings Hanoi, Hanoi Paragliding and others are widely available.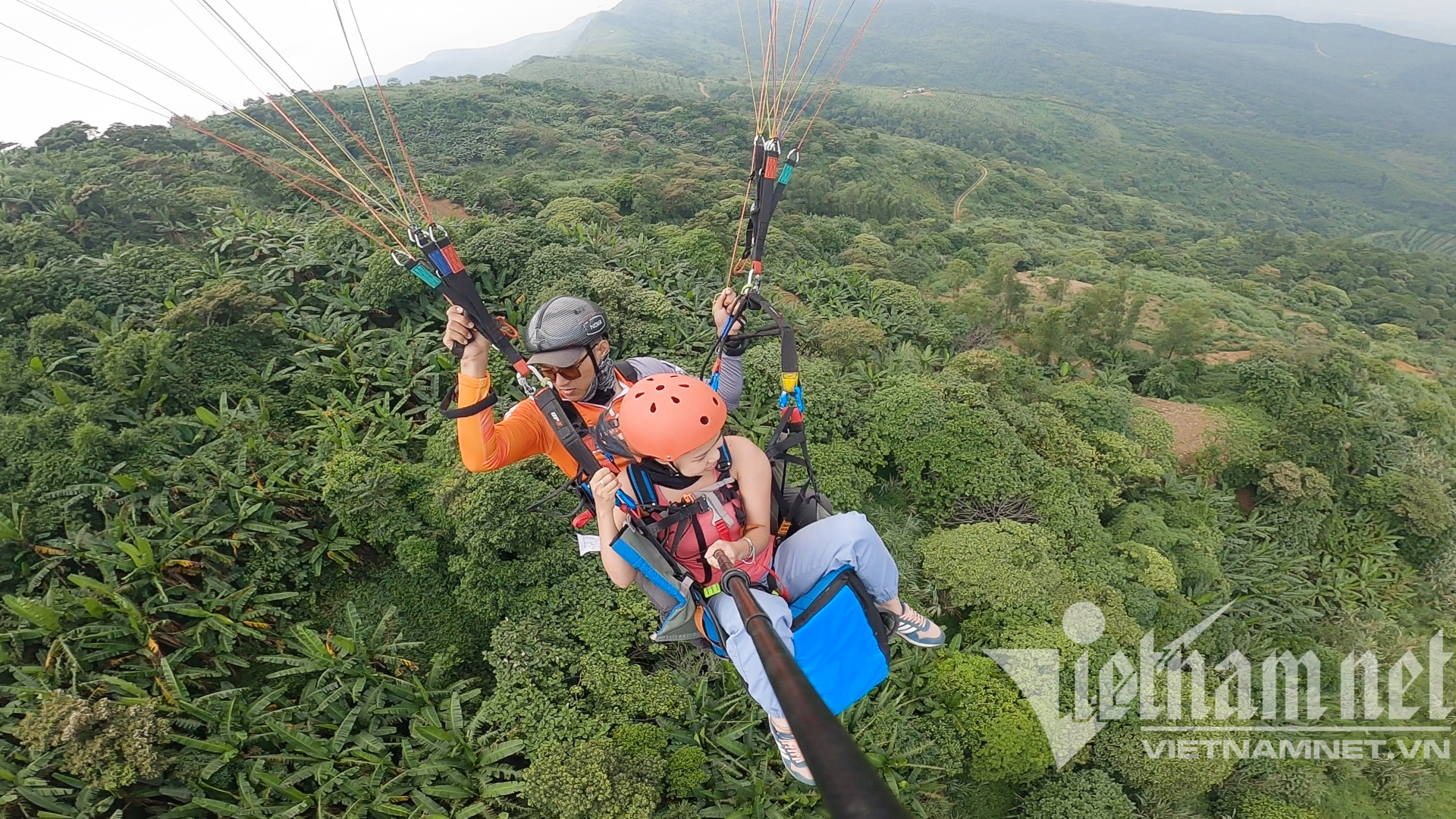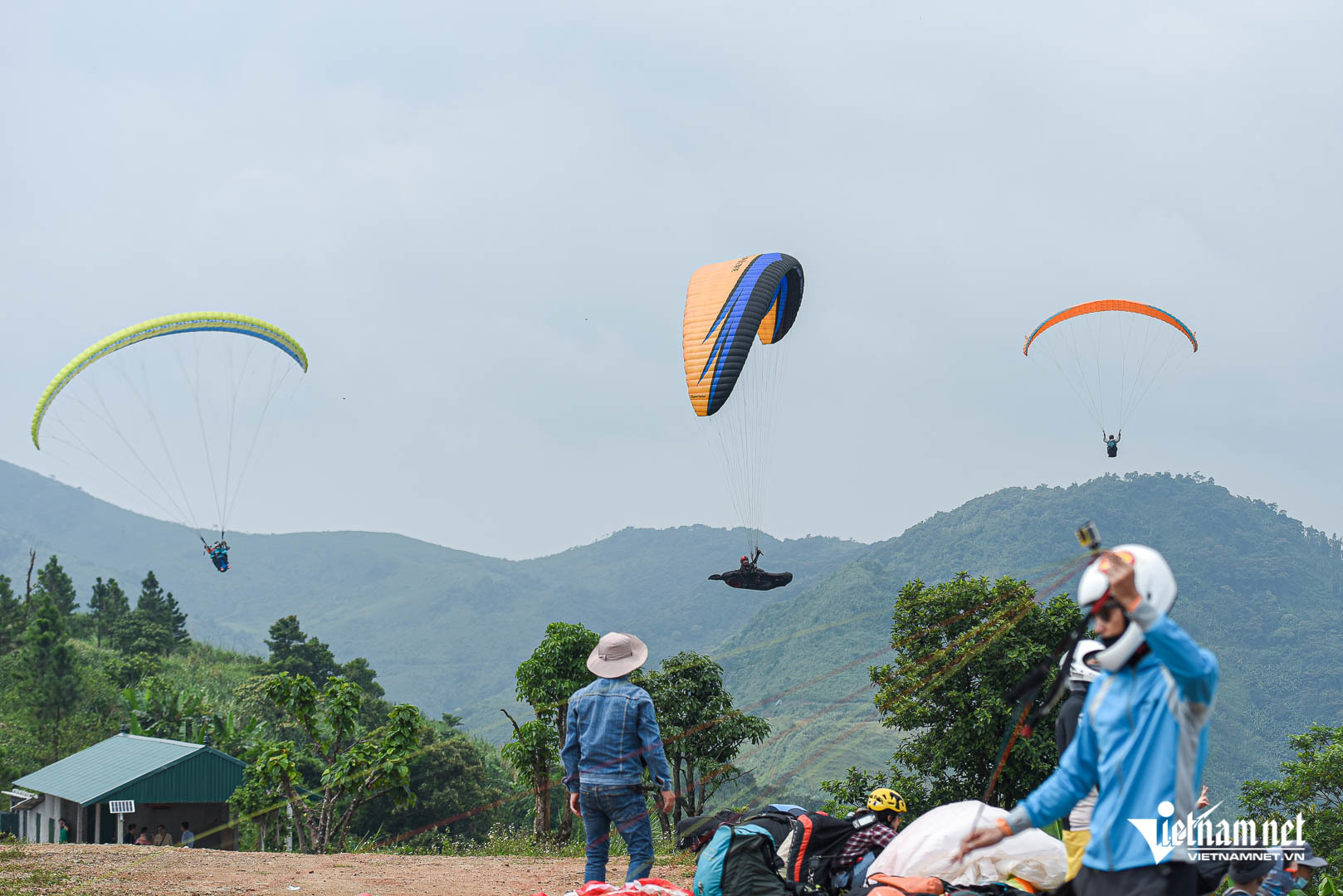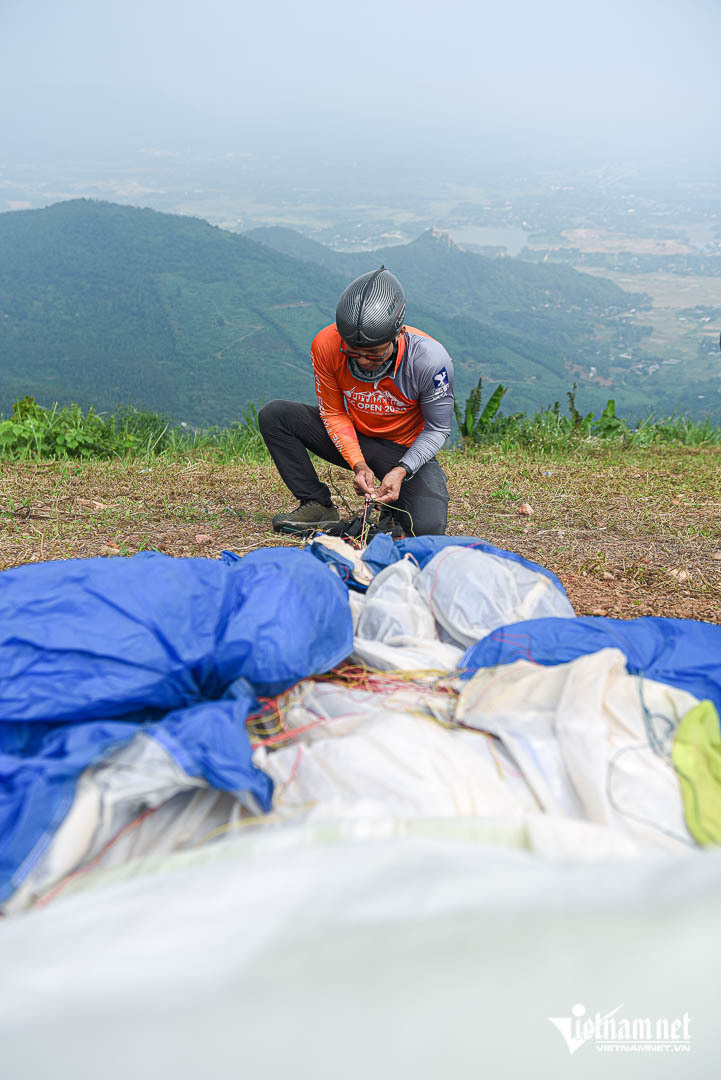 Coaching equipment is thoroughly inspected before use with students or visitors.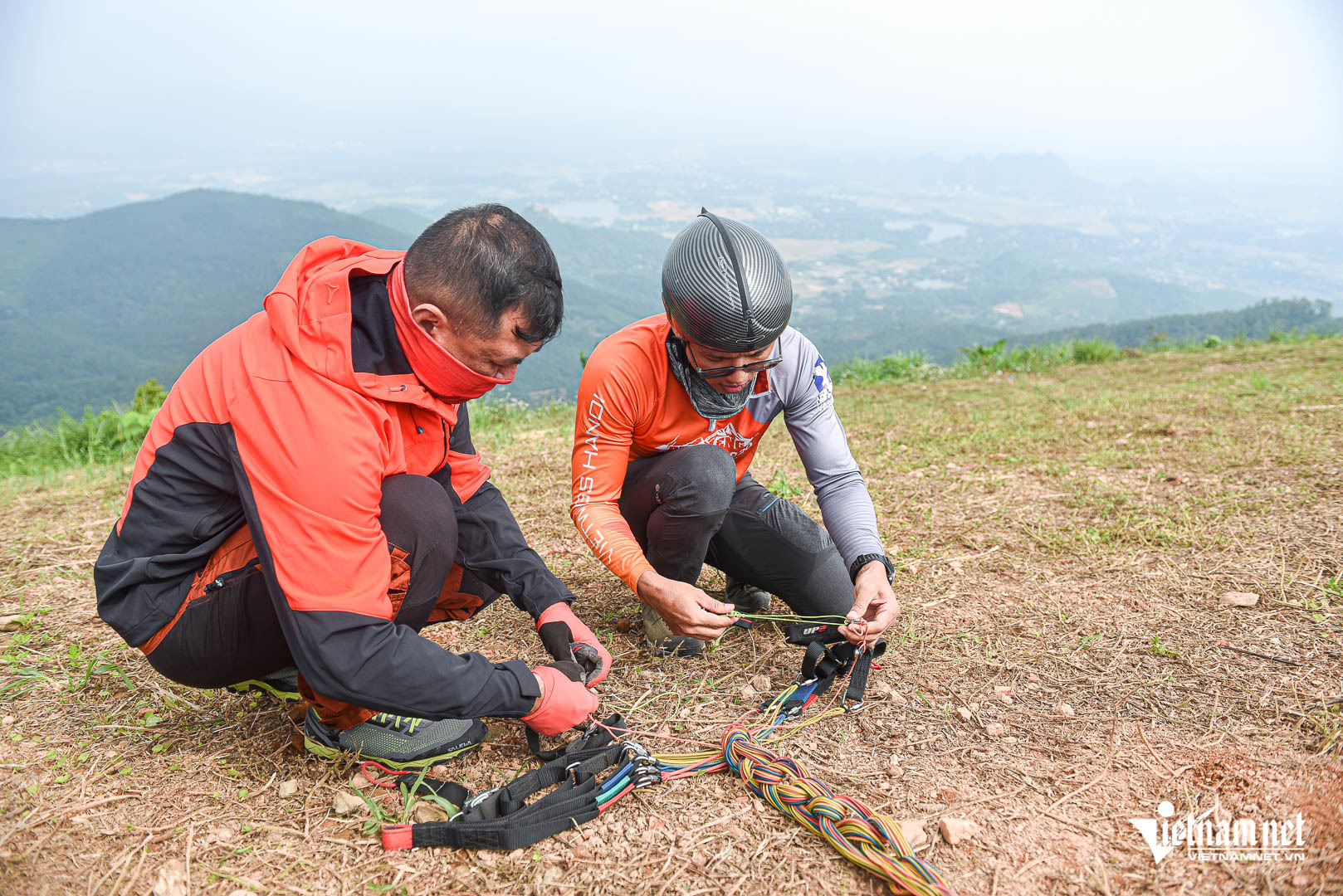 My teaches a Singaporean how to fly professionally.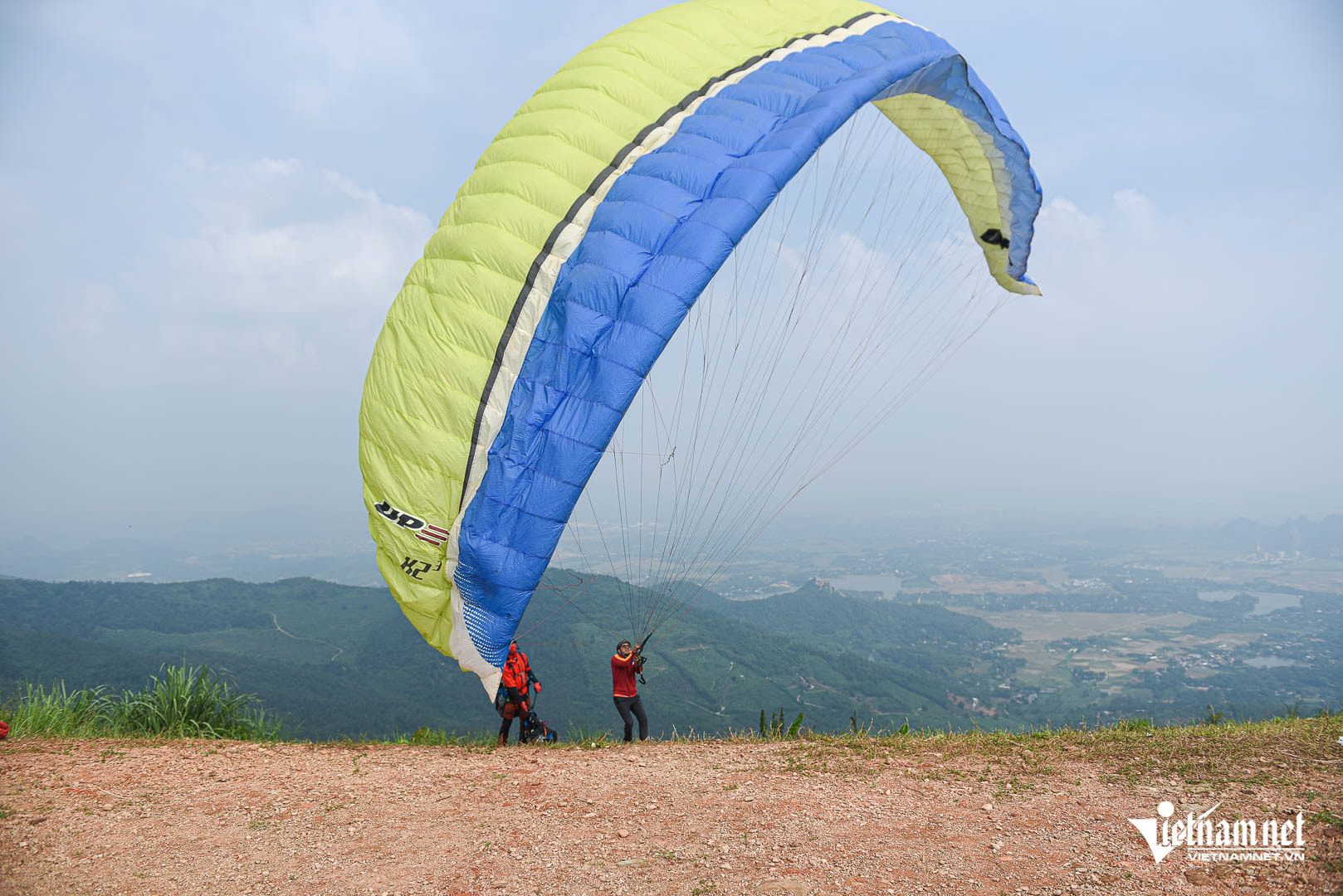 A parachutist before a flight.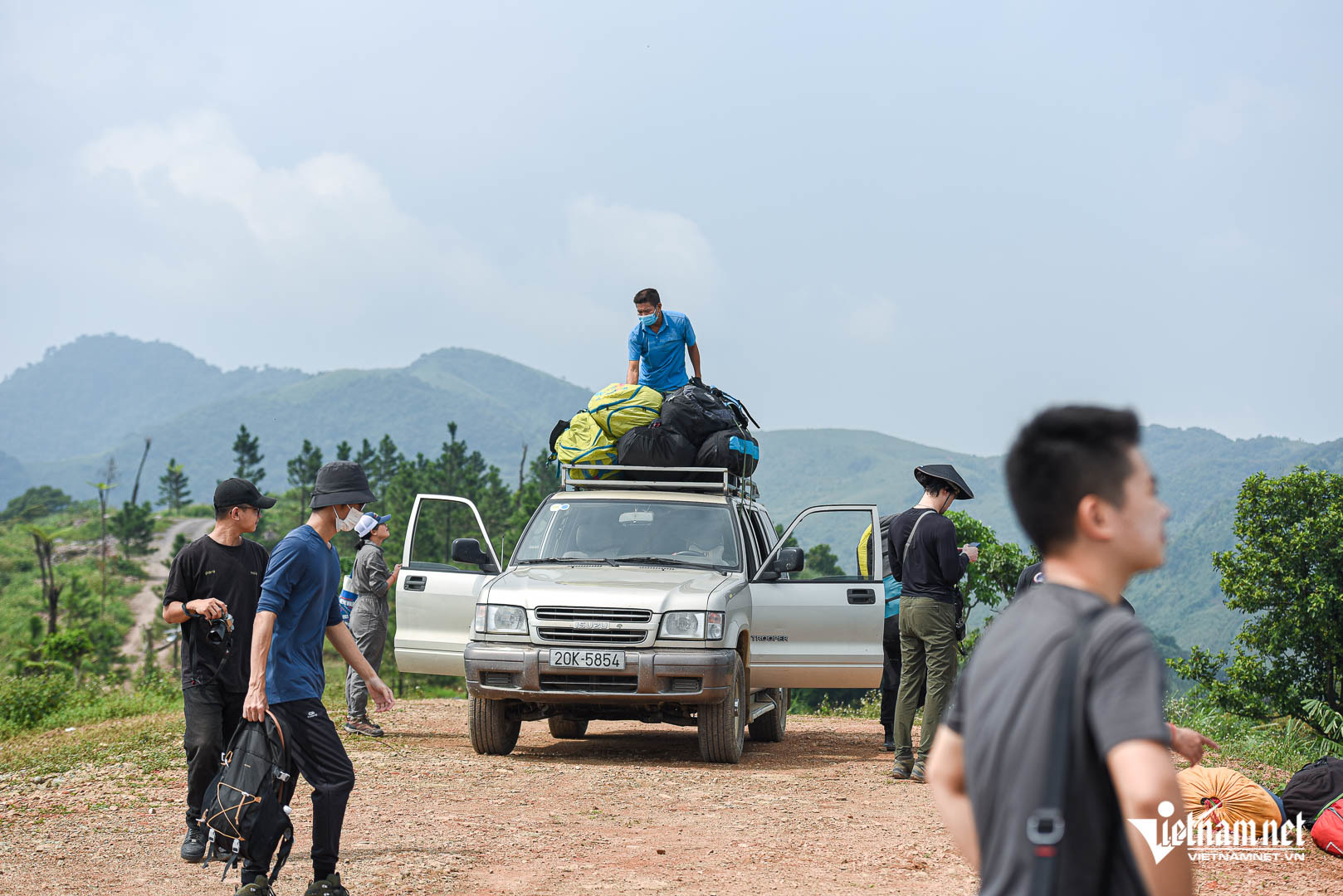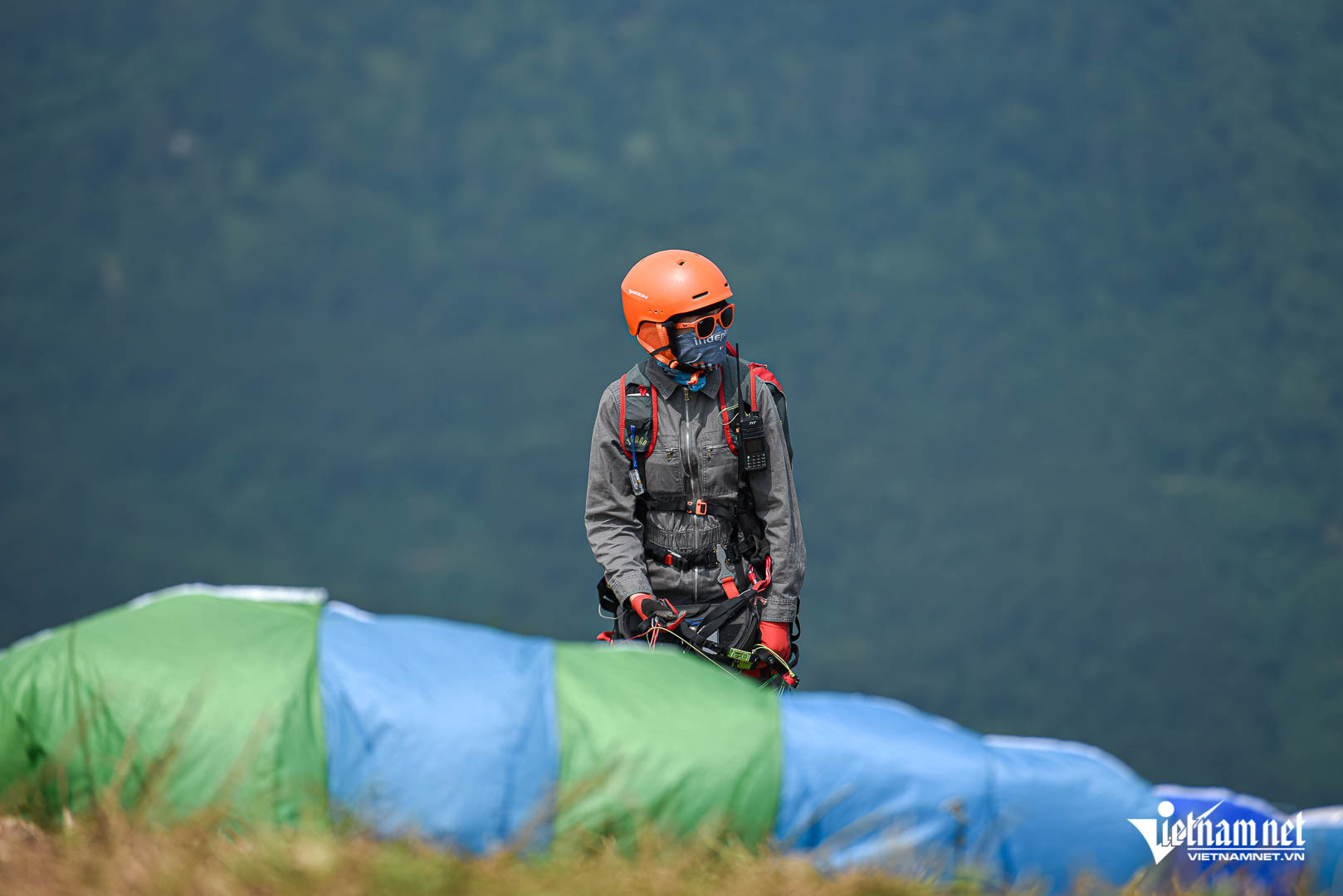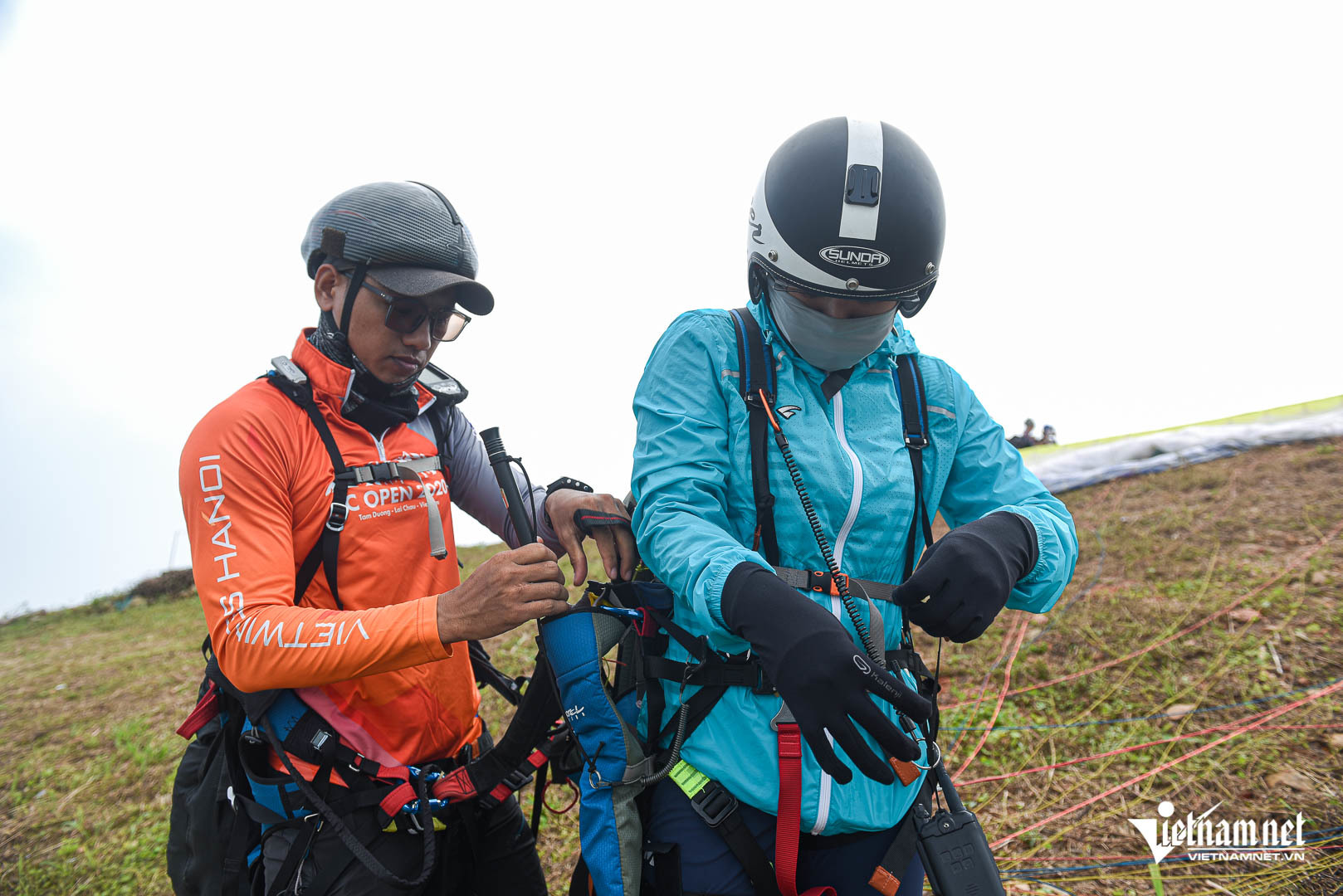 Paragliders from Mebayluon Paragliding, Vietwings Hanoi, Hanoi Paragliding...
Thanh Loan was prepared by Dang Van My.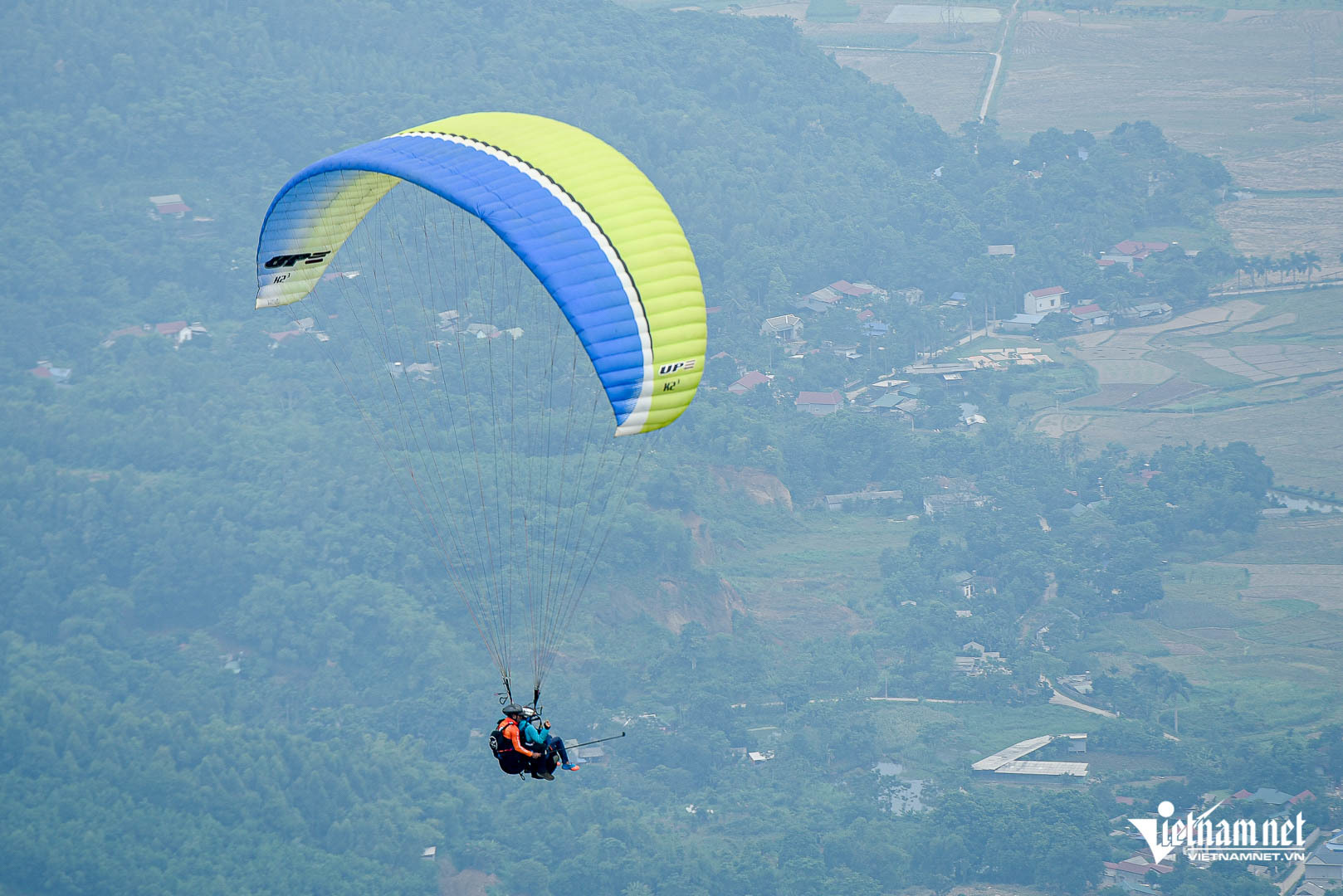 Thao has had 3 years of experience in paragliding.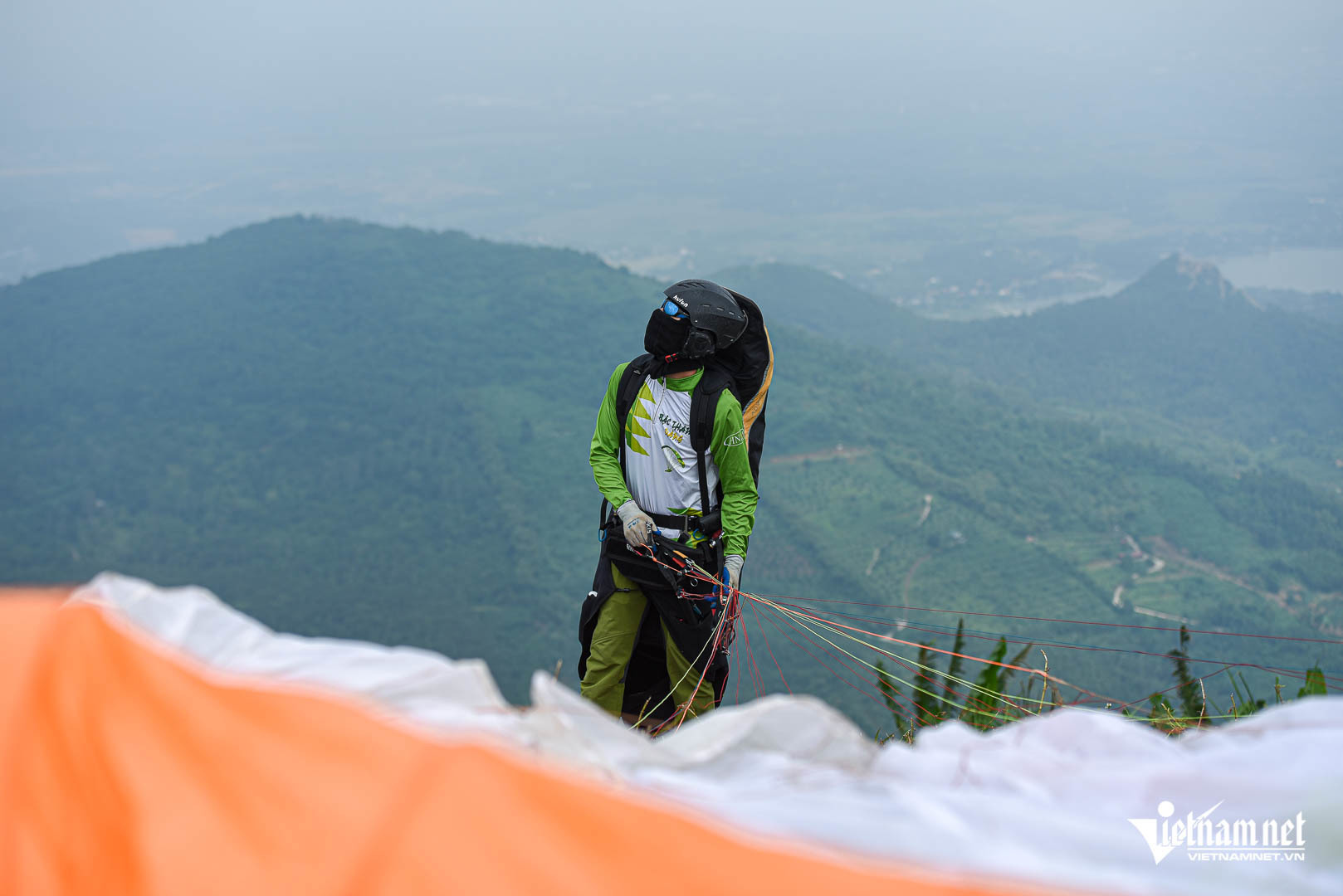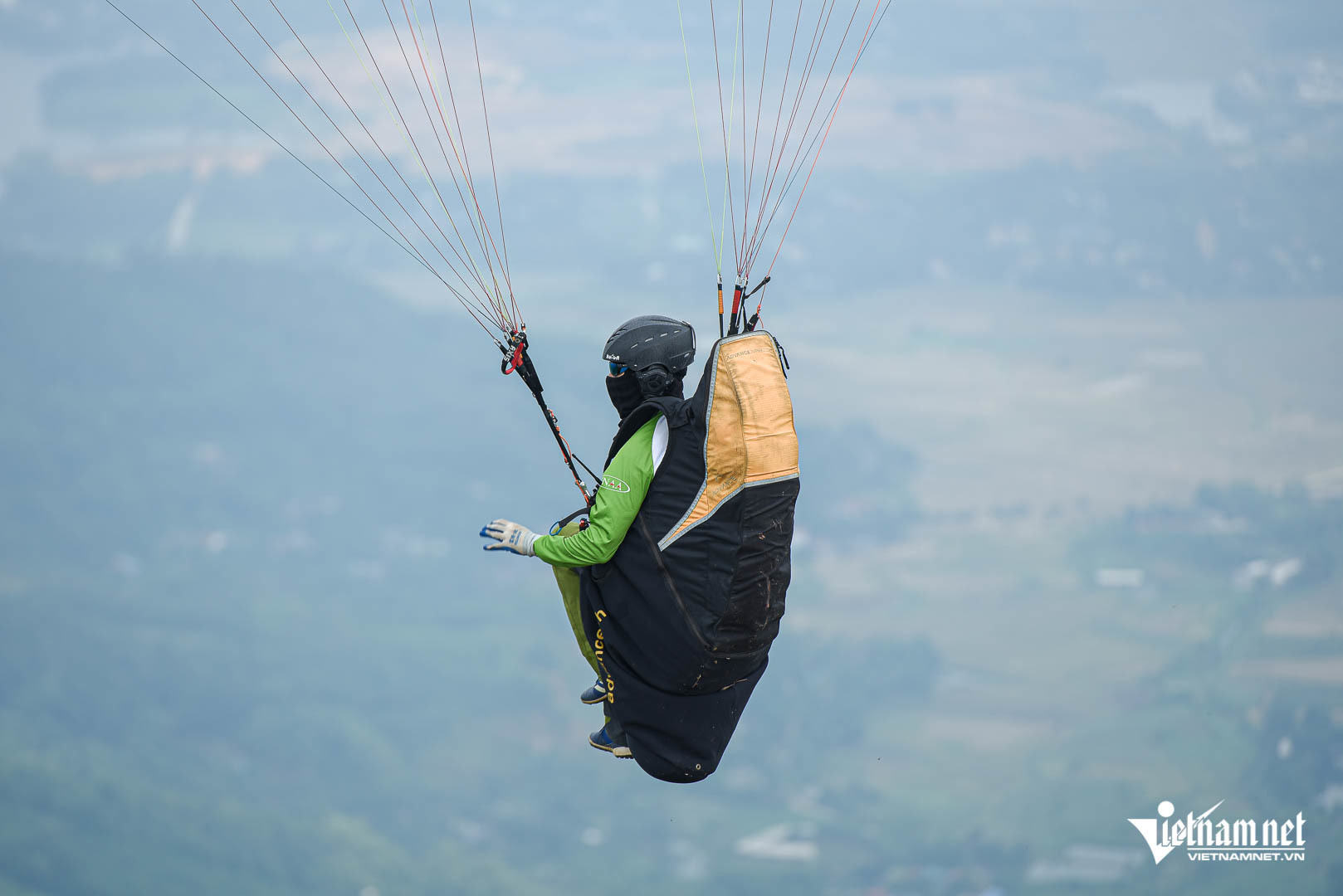 A paragliding instructor.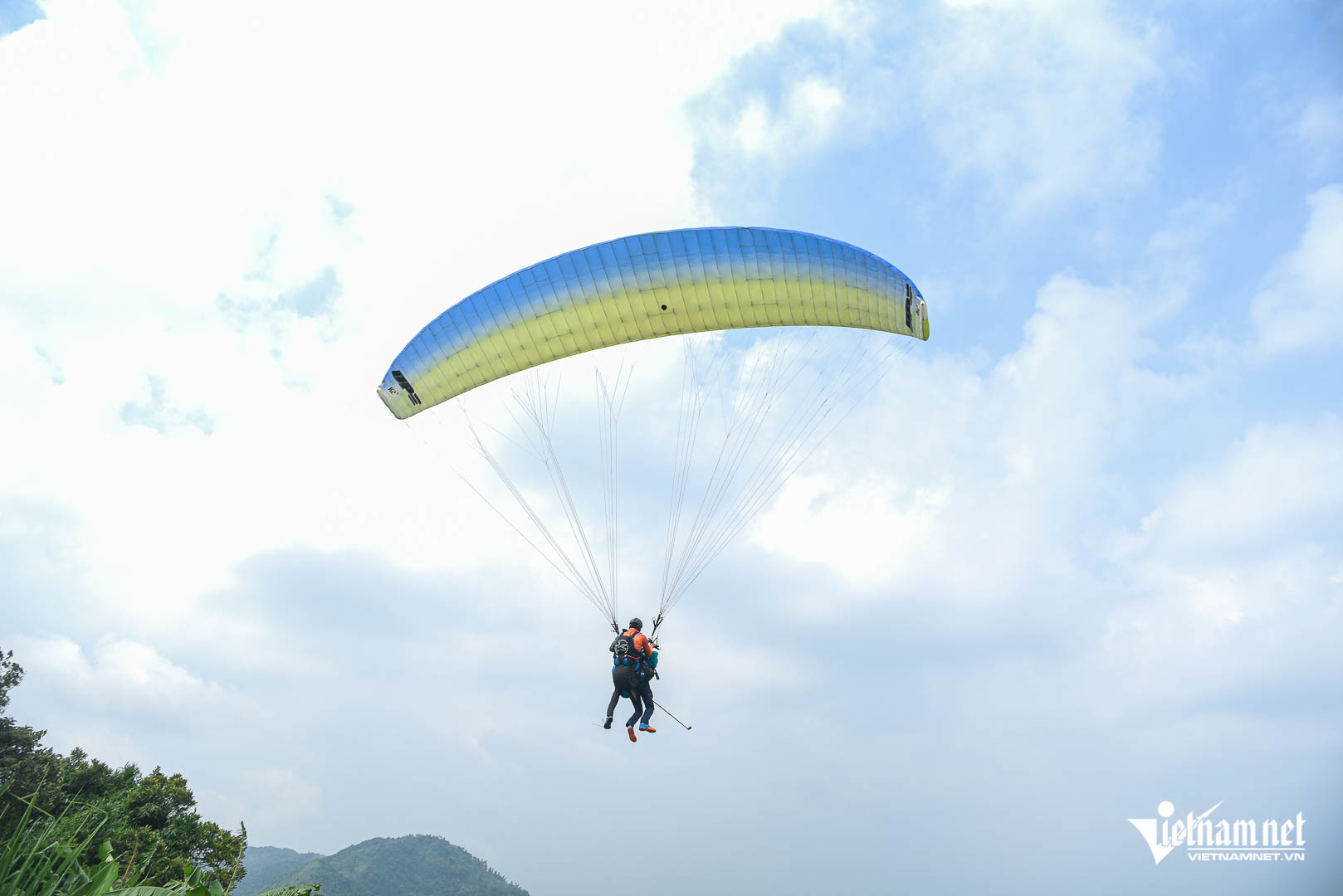 Doi Bu flying photos.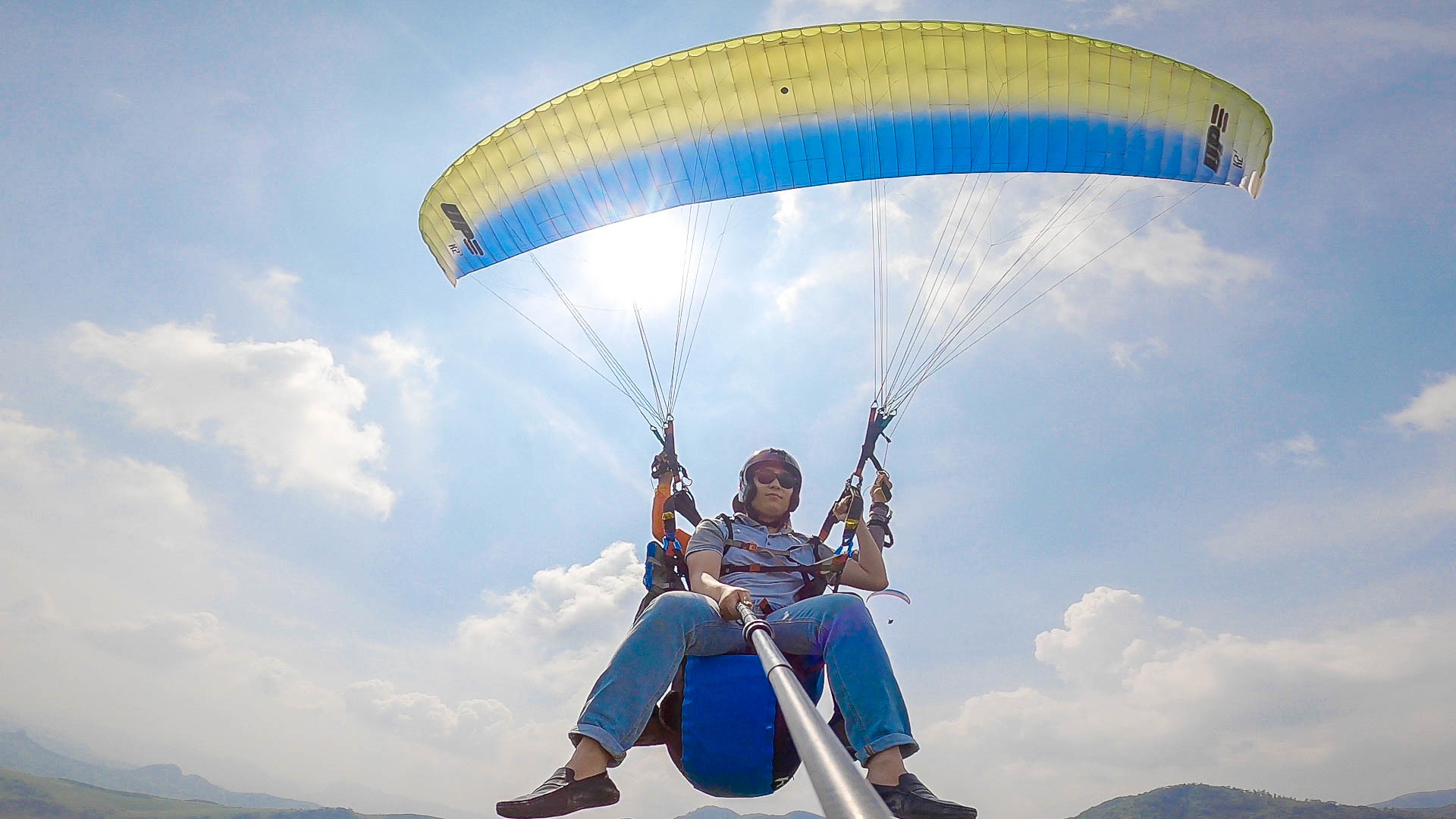 A GoPro can capture the moment.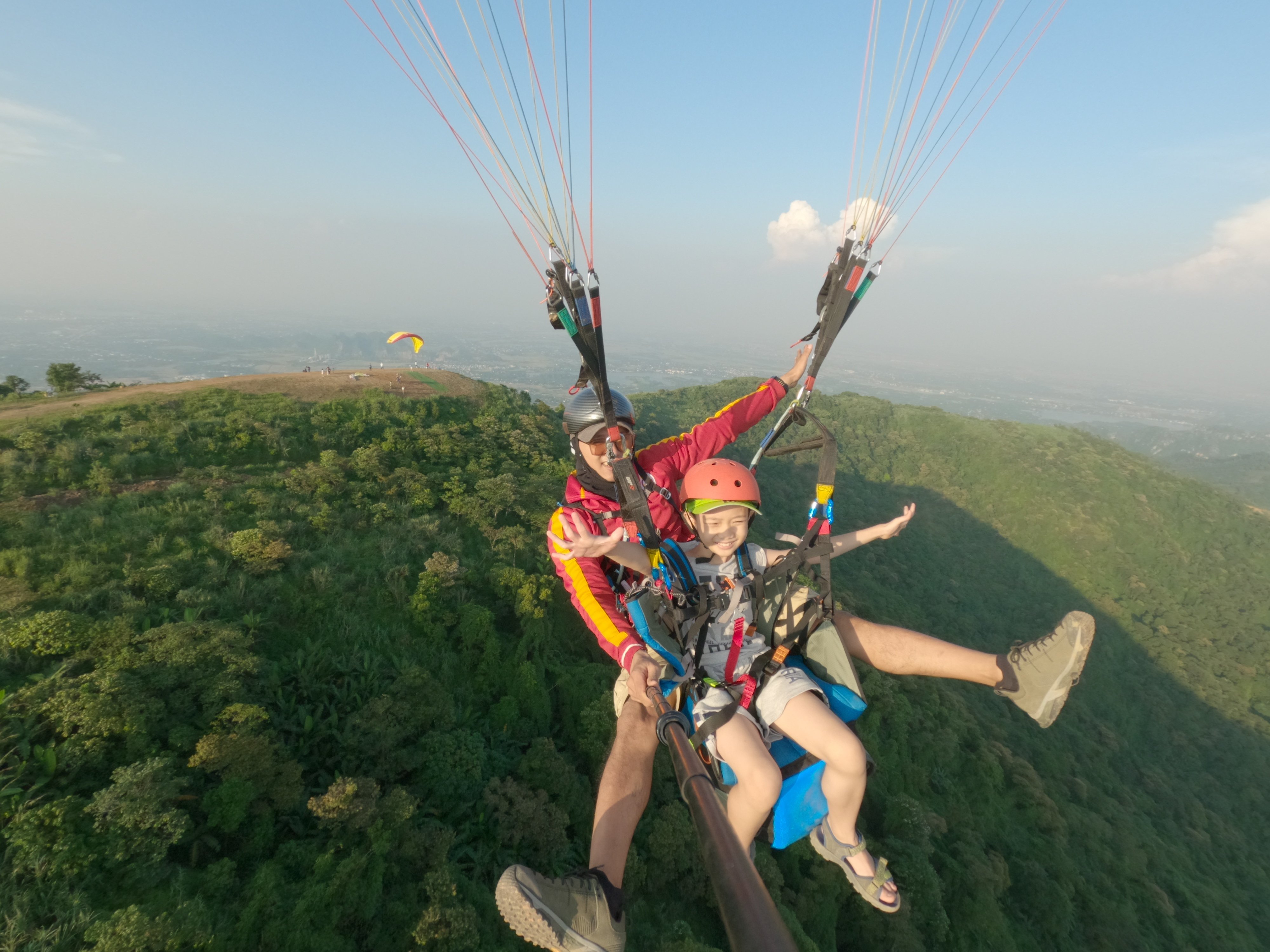 Young tourists are happy to participate.
Linh Trang

The charming city with various beautiful landscapes, friendly people and 'arguably one of the best street food scenes on the planet' is one among the best cities of the world for a workation.  

Tofu made in Mo Village, presently known as Mai Dong village in Hanoi's Hoang Mai District, has been well-known as the most delicious tofu in Hanoi, giving rise to the moniker, "Mo Village's Tofu".