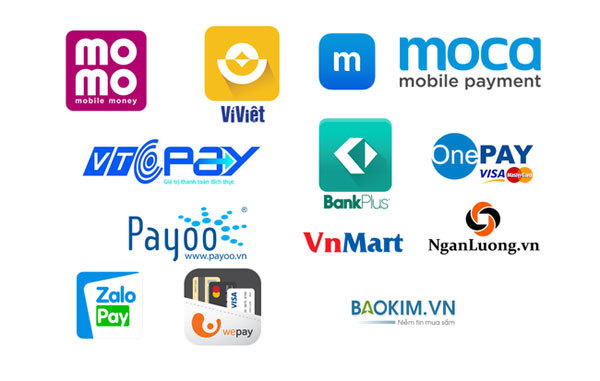 Illustrative photo. File photo
In February, ELSA, a smartphone app that helps non-native English speakers develop grammar and speech skills, wrapped up a $15 million investment in financing rounds co-led by Vietnam Investments Group and SIG. Existing investors including Google's Gradient Ventures, SOSV, and Monk's Hill Ventures' AI-focused venture fund joined the company's Series B funding phase.
ELSA, which stands for English Language Speech Assistant, was co-founded in 2015 by Vietnamese entrepreneur Vu Van and engineer Xavier Anguera and focuses on the three markets of Vietnam, India, and Japan. With the fresh fund, the startup plans to penetrate Latin American countries as well as accelerate expansion across Asia this year.
Another million-dollar deal was secured by e-wallet MoMo in January, bagging over $100 million in its series D financing from leading global investors. The fund will be used to establish a new super-app platform, enhance MoMo's ecosystem which serves millions of Vietnamese end users, and launch MoMo Innovation Ventures – an initiative to invest in Vietnamese companies with potential to be integrated into MoMo's ecosystem for the benefits of access to a broader market and user base.
Also in January, live streaming platform GoStream announced that VinaCapital Ventures had invested $1 million into the company. Founded in 2017, GoStream is an easy-to-use platform that enables users to reach a larger audience from different platforms to increase visibility and get more views. Currently, the company is serving multiple corporate clients and facilitating over 100,000 live-streaming sessions daily.
Trung D. Hoang, partner at VinaCapital Ventures commented, "We are excited to invest in GoStream, which has been leading the way in integrating live-streaming across a number of sectors. Their innovative streaming technology is helping more businesses reach more viewers and customers, and we look forward to working with them as they further expand their capabilities and play an even greater role in Vietnam's growing digitalisation."
Meanwhile, startup e-wallet firm Gpay, a member of G-Group Technology Corporation, completed its Series A investment with the participation of KB Fina, which is a joint venture between G-Group and South Korean KB Financial Group. KB Financial Group invested VND425 billion ($18.4 million) in Gpay through KB Securities, its representative in Vietnam.
Elsewhere, other startups including Vietnam-based proptech startup Rever is reported to be raising $8-10 million in the new funding round. Meanwhile, South Korea's STIC Ventures-backed hotel booking platform Go2Joy Vietnam has raised $2.3 million in a Series A+ funding round led by HB Investments, as reported by newswire Dealstreet Asia.
Vietnamese startups such as VNPay, Tiki, Yeah1, and others began to rise in popularity in 2019, raising $1 billion that year. Investors have since returned to Vietnam in the second quarter of 2020 thanks to the recovery of the economy and positive GDP growth in the country.
Le Hoang Uyen Vy, CEO of Do Ventures, said this year's investment prospects should be bright for Vietnamese startups, especially in healthcare and fintech.
She noted that Vietnamese startups mainly raise venture investment capital from South Korean, Japanese, and Singaporean funds, and there is a high potential to attract investment from American venture capital funds.
"Hopefully, after the pandemic, Vietnamese startups will secure more deals from global funds, and Do Ventures is committed to supporting Vietnamese startups during this challenging time," Vy added.
In another case, domestic AI startup Palexy picked up $1 million in funding in December to help offline stores achieve e-commerce-like success through real-time consumer data. The round, co-led by Do Ventures and Access Ventures, will fuel Palexy's expansion across Asia and the Middle East this year.
500 Startups, the most active venture capital investor in Vietnam, made 15 new investments in 2020, increasing its portfolio to more than 70 companies. 500 Startups aims to reach its target of 80 companies invested in cumulatively in 2021.
"In the past five years, the tech entrepreneurial ecosystem has evolved even faster than we could have even imagined. And yet there's still a lot of room to run and grow," said Eddie Thai, general partner at 500 Startups. He cited a survey conducted in late 2020 about priority markets for venture capitalists in Southeast Asia. For the first time, Vietnam was ranked top, ahead of Indonesia.  VIR

Vietnam tops the list of destinations for venture investors for the next 12 months.

Although the global economy is heavily affected by Covid-19, a series of Vietnamese startups have lately obtained millions, even tens of millions of U.S. dollars, from domestic and foreign funds.