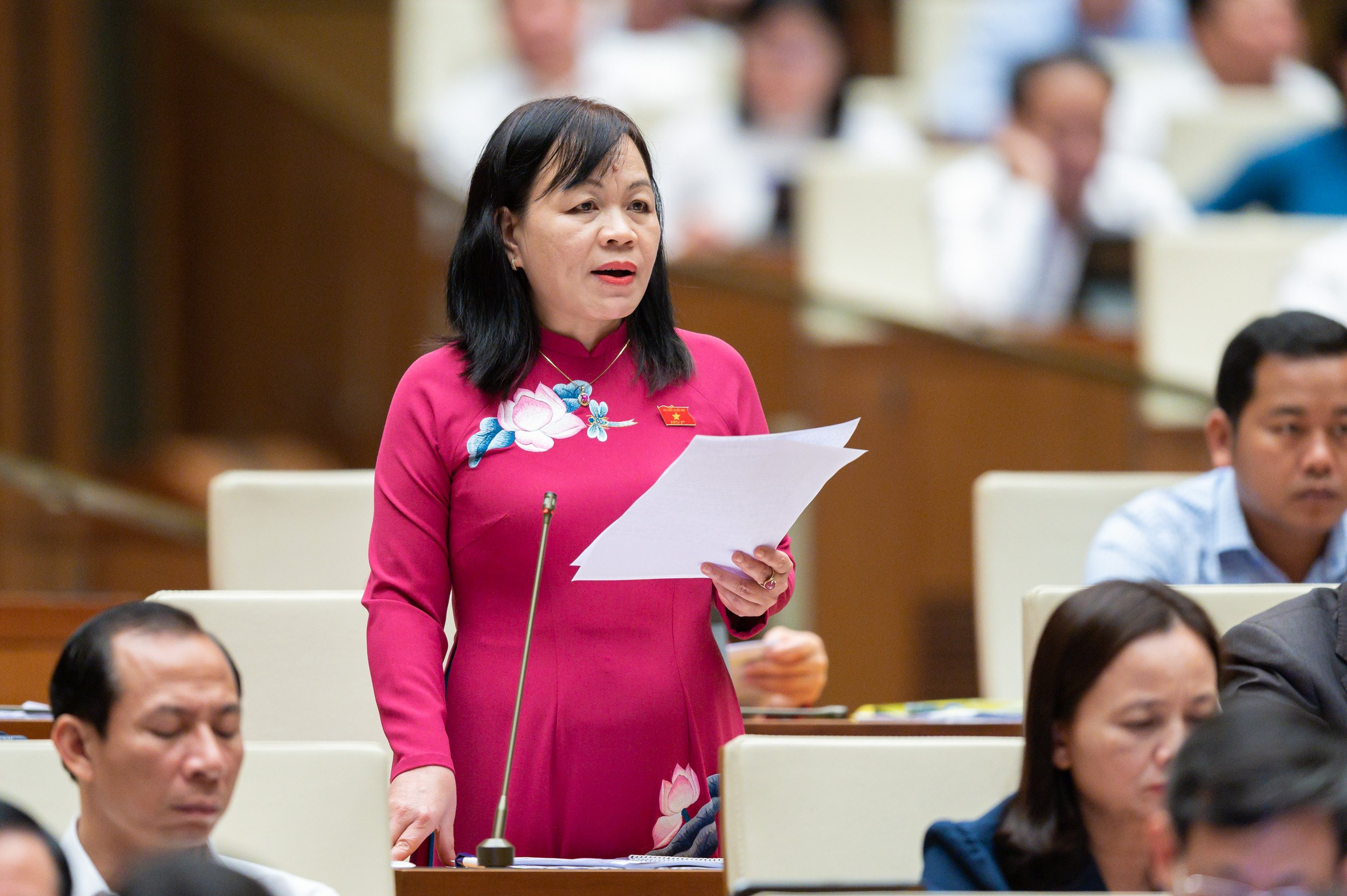 "They are resigned to their fate, queuing up and waiting for their opportunities to come. They have to take jobs unrelated to their university majors and cannot show their abilities until they become too tired and resign from their job," she said.
A government report found that the number of civil servants in 2021 decreased by 10.01 percent, and public employees by 11.12 percent compared with 2015. Personnel cuts exceeded the Party's Resolution which said that at least 10 percent of personnel must be cut.
Hoa questioned if the cuts meet the goals set by the "apparatus streamlining program", which calls for incapable officers to be "streamlined" and only talented retained.
She wondered if the mass resignation of state officers in the past two years has any relation to personnel streamlining.
She said that streamlined people seem to be mostly those retiring or taking other jobs. "We still cannot exclude incapable officers from the apparatus," she said.
The deputy noted that while personnel are streamlined, the workload at public agencies has not decreased.
"The more that personnel are cut, the more pressure there is on capable officers. Meanwhile, officers don't have many opportunities for promotion. Their pay is still calculated based on their length of service and education degrees," Hoa said.
This is why civil servants leave the public sector for the private sector, where they can work in a better environment, have better promotion opportunities, and enjoy a more flexible recruitment regime.
"I am sure that only those confident about their abilities dare to leave jobs they have to seek new opportunities," Hoa said, citing a report of the Ministry of Home Affairs as saying that 40,000 public employees have resigned in the last two years.
Deputy Do Chi Nghia of Phu Yen province said that the remuneration scheme for public employees has outdated. A cardiologist, who carries out an operation that lasts up to 9 hours, get only VND140,000.
"Such inadequacy will hold back development. We understand that only when we spend money effectively, we will be able to promote dynamism and creativity of public employees," Nghia said, adding that it's necessary to institutionalize the Politburo's Conclusion 14.
Quang Phong