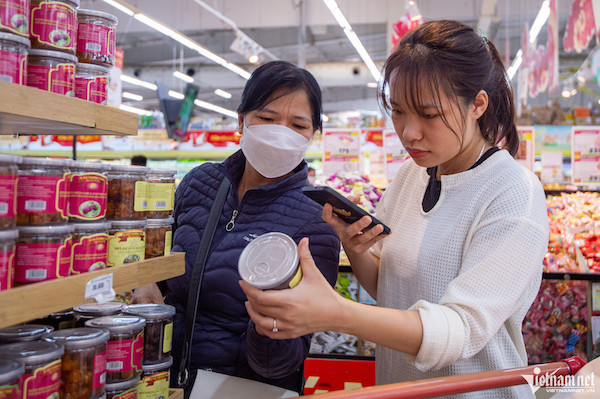 As a very open economy, Vietnam would not be able to avoid inflation, they said.
Many others said these factors would affect Vietnam only to a degree because foreign invested enterprises (FIEs) import materials to assemble products in Vietnam and then export products abroad. Foreign direct investment (FDI) makes up 73 percent of export value.
They explained that the VND350 trillion economic stimulus package and public investment may not be disbursed as planned, so Vietnam is not likely to see an inflation increase in 2022.
In the last days of 2022 Vietnam's inflation rate in 2022 is more than 3 percent and lower than the targeted 4 percent.
Curbing inflation below 4 percent is a must and all policies must be designed in a way to fulfill the task.
Although Vietnam's inflation is among the world's lowest, interest rates are among the highest.
The gross domestic product (GDP) growth rate is among the highest and the macro economy is stable, but the stock market has slid rapidly and the corporate bond market has lost its momentum and is facing unprecedented risks. Meanwhile, the real estate market is frozen.
The macro-economy is stable with a high growth rate, but enterprises are facing difficulties in cash flow and orders. Many workers have lost jobs or taken unpaid leave.
All of these factors have been caused by a lack of money, or lack of liquidity. In other words, it is because of the bugbear of inflation.
In January-November 2022, money supply (M2) increased by 7 percent, compared with 9 percent for the same period in 2021. 2021 was the year when the the economy saw the lowest growth rate of many years.
When input material prices increased globally and exchange rates fluctuated, enterprises needed more capital to cover increased costs. However, they could not access capital because of the credit limit. As a result, enterprises lost liquidity and owed money to each other.
Moreover, sudden adjustments of exchange rates in mid-September did not allow many enterprises to respond to emergencies and many contracts failed.
Analysts said the exchange rate adjustment was unavoidable as the US Federal Reserve (FED) raised the interest rate and attracted USD dollars to the US.
However, FED took these moves under a roadmap. Vietnam should have learned a lesson from the sudden exchange rate adjustment in 2011, especially after the Prime Minister asked that policies be issued more reasonably.
To some extent, inflation this year was curbed successfully. However, the low inflation rate shows that the economy is in danger of falling into exhaustion.
According to the Vietnam Labor Confederation, since September, many enterprises, especially textile and garment, footwear, woodwork and electronics, have faced difficulties, lacking orders.
As many as 482,120 workers at 1,242 enterprises with trade unions at the grassroots level have had their working hours cut from early September to early December.
These are only preliminary statistics. There are 857,500 enterprises in the country.
Tu Giang