The opportunity for a chip-making industry in Vietnam
Chip production will fuel Vietnam's aspiration to become a prominent manufacturing hub in the region.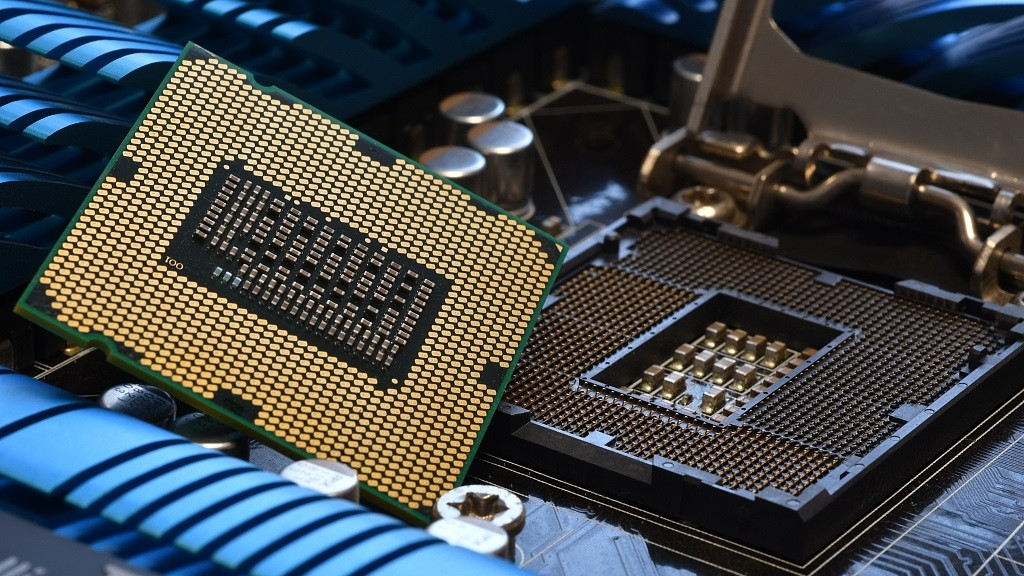 At the end of August 2022, Synopsys Company (USA) announced that it would train electronic engineers in Vietnam and assist the Ho Chi Minh City Hi-Tech Park to establish a chip design center through a software sponsorship program.
This is one of the few American companies that dominate the global market for electronic design automation and chip design software. Synopsys has handed over to the Ho Chi Minh City Hi-Tech Park 30 patents related to chip design, valued at 20 million USD, which can help Vietnamese engineers design application chips for household appliances such as refrigerators and air conditioners, and participate in higher value chains.
Samsung Vietnam said that it was preparing for trial production of semiconductor chip grid products and plans to mass-produce this item at its factory in Thai Nguyen Province, starting from July 2023. Samsung plans to inaugurate a Research and Development Center (R&D) in Hanoi by the end of this year, with a total investment of 220 million USD.
Samsung Chairman Lee Jae-yong plans to come to Vietnam at the end of 2022 to look for new business investment opportunities.
Before Samsung, Intel Corporation (USA) invested in a large chip assembly and testing factory in Vietnam. A number of foreign investors have invested in projects to produce semiconductor equipment and components in Vietnam. For example, Amkor Technology Company (Korea) signed an agreement to build a plant for manufacturing, assembling and testing semiconductor materials in Yen Phong 2C industrial park (Bac Ninh province), with total investment capital of 1.6 billion USD by 2035. The project is expected to be operational by the end of 2023.
The world's leading semiconductor chip manufacturers coming to Vietnam is an unprecedented step in attracting foreign investment in high-tech fields, opening up opportunities to develop this industry in Vietnam.
Vietnam's Viettel Group has proposed to the Prime Minister research, design and production of chips to serve domestic demand and for export. Chip production has become an important industry, affecting many areas of the economy.
Chip production will fuel Vietnam's aspiration to become a prominent manufacturing hub in the region. It will not only generate foreign currency from exports, but also create an opportunity to develop advanced technology industries, boosting Vietnam's economy.
Overcoming challenges
However, Nguyen Quan, Chairman of the Vietnam Automation Association, said that researching, manufacturing chips and commercializing this product is difficult, requiring huge investment.
It is estimated that the investment cost of a chip factory is about 15-20 billion USD. Buying machinery for manufacturing and casting chips is not simple because know-how is owned by a few companies in the world. It takes R&D centers with excellent researchers a lot of time to research a chip.
Securing production materials is also a big problem. Even if Vietnam has its own chip factory, it will have to import all electronic materials.
About 10 years ago, a Vietnamese enterprise invested in chip production with the expectation of exporting this product. Recently, two large groups in Vietnam - Vingroup and FPT - conducted research on chip production, but have not achieved the expected results. In fact, chip production is risky, and slow to pay back.
Prof. Dr. Dang Luong Mo, a microchip scientist in Japan, said that Vietnam has attracted large investors in chip production. This is an opportunity for domestic enterprises to take advantage of and participate in the supply chain, and learn to master chip manufacturing technology.
However, to seize this opportunity, it is necessary to have a specific plan and goal. All major chip production facilities and centers in the world have strong support from the State in both finance and policy. To set foot in the chip manufacturing industry, Vietnam must have strategies and policies to encourage and give great incentives to attract investors and create conditions for large semiconductor corporations.
Training Human Resources is an immediate need. Training centers need to have close links with chip manufacturing enterprises to provide training on order, in line with business goals. Policies are needed to support local universities to train high-quality human resources in the semiconductor field.
The next step is to participate in the research and development stages; and negotiate with countries such as the US, Japan, Korea to reach cooperation agreements to support technology transfer, progressing to the completion of all important stages in the semiconductor manufacturing process.
A number of facilities produce key electronic materials. Once Vietnam can partly master technology and materials, chip factories can operate stably, supply chips, and meet production needs, from consumer to high level electronics equipment in the economy.
Tran Thuy