Vietnamese telecoms giants grappling with chip shortfall
While the shortfall of semiconductor chips is affecting the performance of Vietnamese telecoms giants, higher targets have been set with prospects driven by growing digital transformation demands on a local level.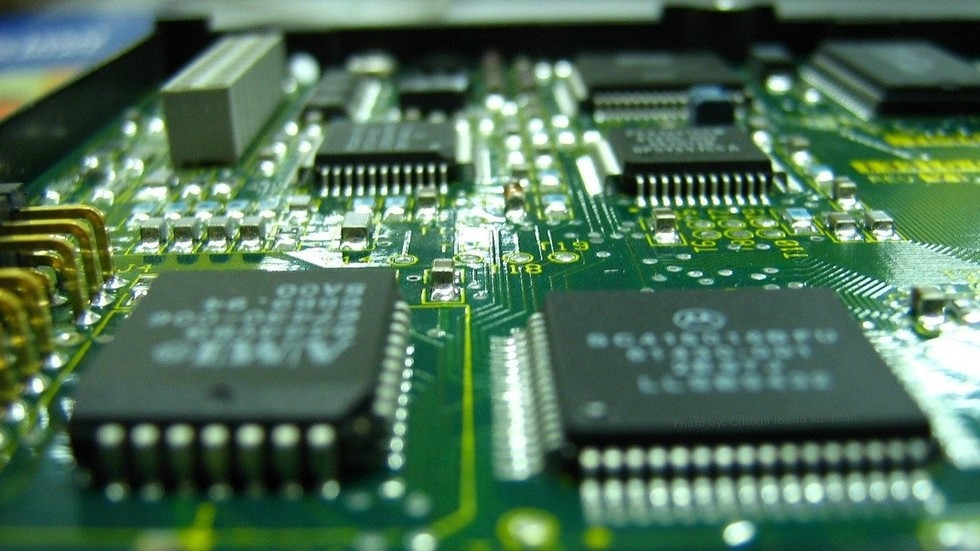 At present, leaders of Vietnam Posts and Telecommunications Group (VNPT), the top provider of telecommunications services and digital solutions in Vietnam, are attempting to shelter from the storm of semiconductor chip shortfall and the ongoing negative pandemic impacts.
General director Huynh Quang Liem explained that while COVID-19's direct impact on the group's performance has not been as serious as in 2021, many of its business activities still face difficulties that will possibly affect the company's revenue and profit targets for 2022 as a whole.
Together with interruptions in the global supply chains, shortages of semiconductor chips, and a rise in input material prices, service fees have fallen, which are also affecting business results for VNPT.
The group reported that its consolidated profit rose 17 per cent on-year in the first six months of 2022, but consolidated revenues of VND26.8 trillion ($1.17 billion) are down 2 per cent on-year.
VNPT's core business lines and sectors include fixed and mobile telecommunications, broadband internet access, satellite communication services, and digital services and solutions for governments, businesses, and citizens.
In a similar situation, MobiFone reported an on-year fall of 3 per cent in revenues during the period, while profits increased 13 per cent.
MobiFone leaders admitted that, like similar groups, they face many challenges with revenues and profits from traditional businesses decreasing. Meanwhile, it still lags behind other players in new services and business lines that have the potential to create new financial sources.
MobiFone now focuses on the three core business lines of digital infrastructure, digital solutions/platforms, and digital content services.
Hoang Viet Tien, head of Strategic Advisory at Insider Group - a provider of marketing technology solutions, told VIR, "The Ukraine-Russia conflict has been affecting telecoms firms, especially operators of base transceiver stations (BTS) and developers and providers of sensors for smart cities development."
Viettel is operating about 1,000 BTS nationwide, while partnering with a number of cities and provinces in the development of smart cities. To date, 41 out of 63 localities have been building their smart city development plans. VNPT is also providing IT solutions for smart city development, and also operates thousands of BTS throughout the country.
Industry insiders said that the conflict in Europe is adding pressure to the global chipset manufacturing industry because the rare gas supply important for manufacturing is being tightened, increasing interruption in the manufacturing of semiconductors which was already seriously affected by pandemic restrictions. Ukraine typically supplies well over half of the world's neon gas, which is an indispensable by-product for chip production.
Qualcomm, the world's biggest supplier of smartphone chips, admitted the situation is a struggle. Many other US chip producers, including Intel, said that the situation will continue into 2023. Qualcomm is an important partner of Viettel, VNPT, and other telecom firms in Vietnam. For instance, Qualcomm and Viettel are cooperating to develop 5G infrastructure solutions.
Despite the challenges in the chip supply, Vietnamese tech giants are setting higher business results for 2022. In particular, VNPT aims to fetch a revenue of VND41.45 trillion ($1.8 billion) and a pre-tax profit of VND4.77 trillion ($207.39 million) this year.
Meanwhile, this year is a key one for MobiFone to start its new space service businesses. The parent company targets to make revenues of over VND30 trillion ($1.3 billion), and an on-year rise of 15 per cent in profit.
Viettel has retained the number-one position in the telecoms market with 54 per cent of the share of mobile subscribers, and over 40 per cent of optic internet subscribers.
Source: VIR