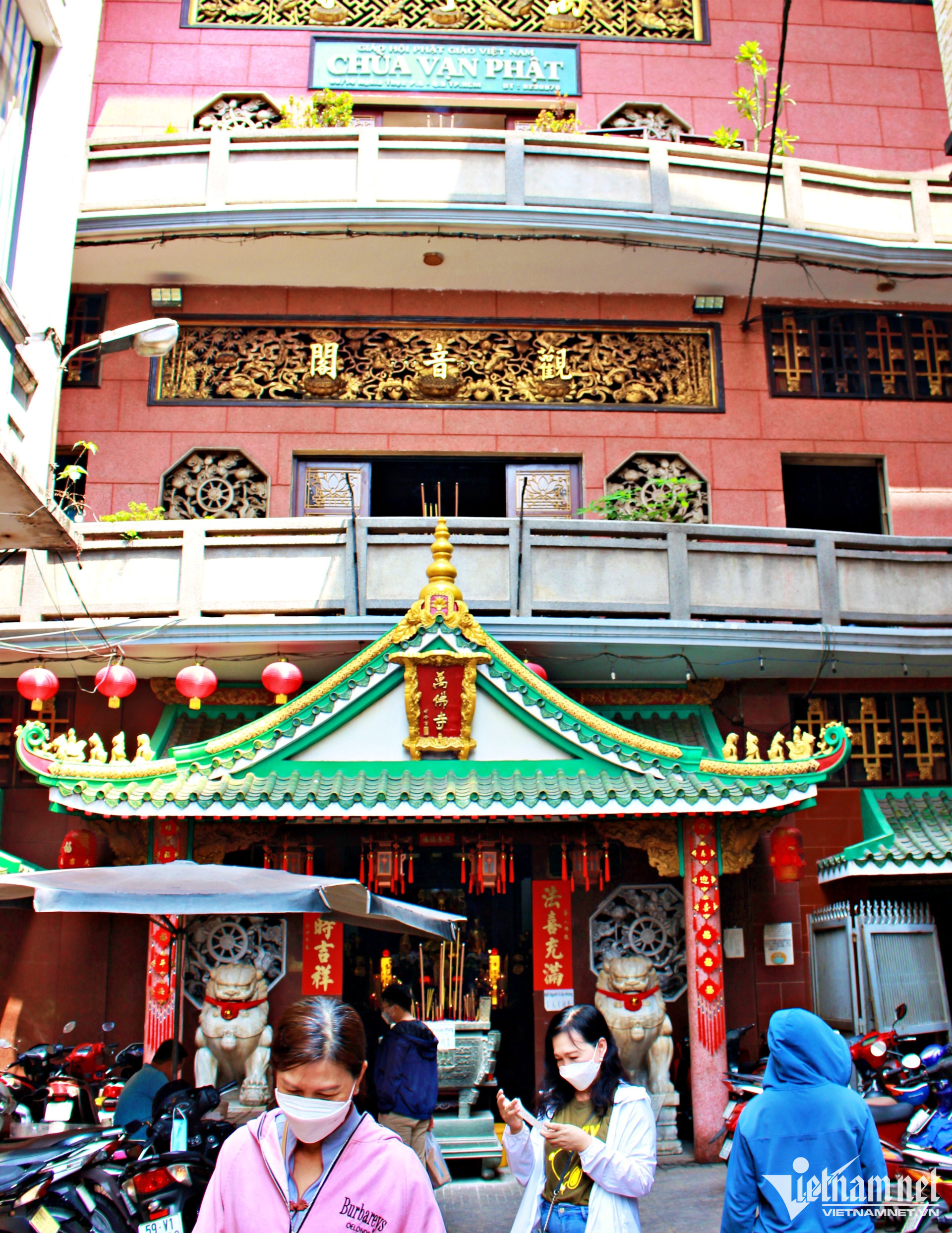 Nestled in an alley on Nghia Thuc Street, District 5, Ho Chi Minh City, Van Phat Pagoda attracts a large number of Buddhists and visitors to worship every day. The pagoda, built in 1959, does not have a tree-lined green space like many other ancient temples but it still attracts visitors because of its unique architecture and the Buddha statues that are ranked as a record in Vietnam.
Initially, the facilities of the temple were sparse. However, the restoration period from 1998 to 2008 brought a new look to the small temple.
On an area of about 200m2, Van Phat Pagoda was built with high ceilings, with 5 floors. The space on each floor is imbued with Chinese culture such as archways, altars glued with red paper...
The fourth floor is the most magnificent, as it is decorated with a special set of worshiping statues.
In the middle is a large statue of the Buddha, with a majestic appearance, sitting on a thousand-petaled lotus. The bronze lotus at the foot of this statue is also exquisitely crafted. Hidden behind the 1,000 lotus petals are small ivory-white Buddha statues.
The two sides of the main hall are statues of Bodhisattva Manjushri riding a lion and Bodhisattva Universal Worthy riding a white elephant with six tusks. The four walls of the main hall are covered with 10,000 Buddha statues.
These statues are various sizes, arranged in wooden boxes that are neatly mounted on the wall. To prevent visual monotony, the pagoda was designed and decorated with a number of squares with larger Buddha statues than the rest.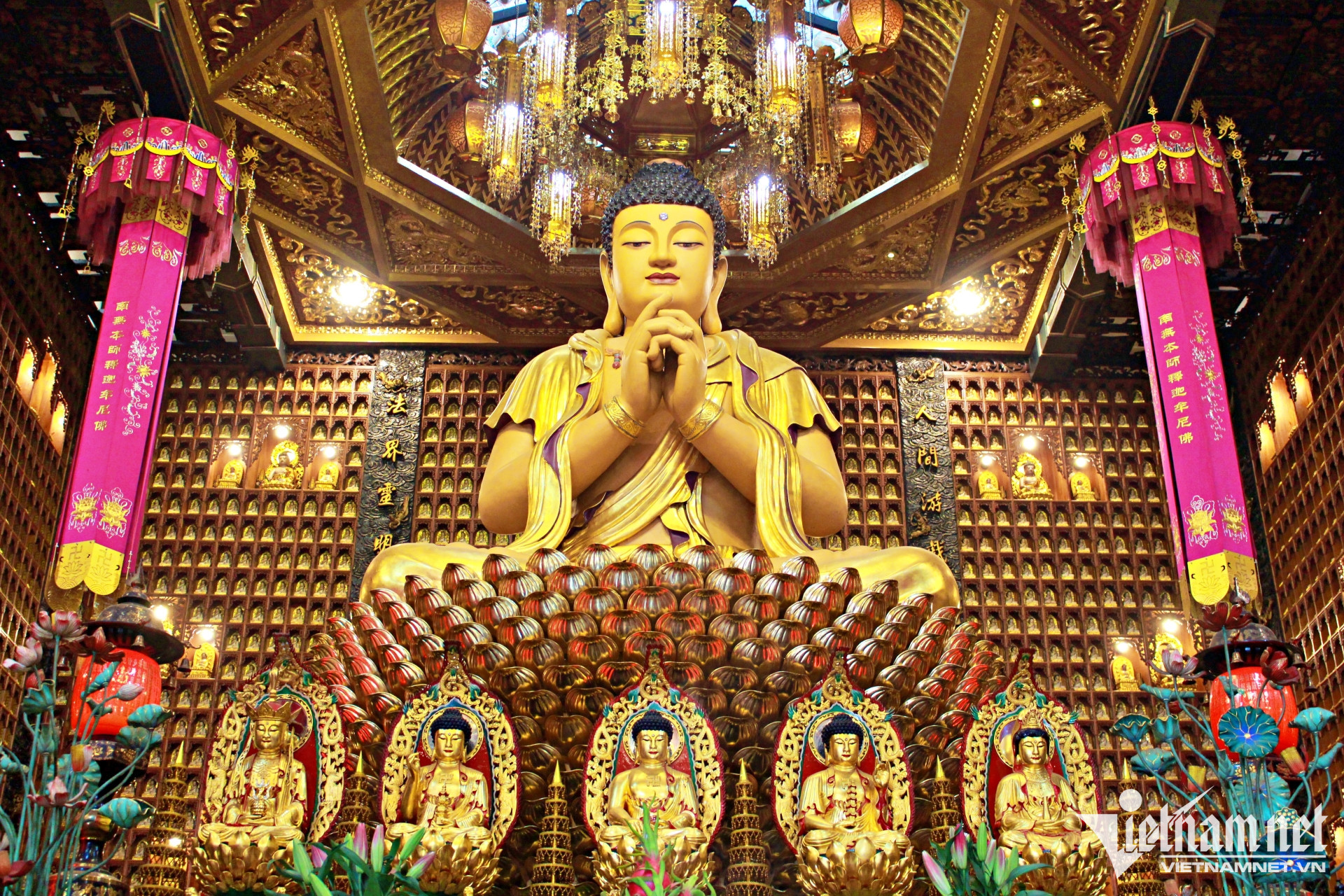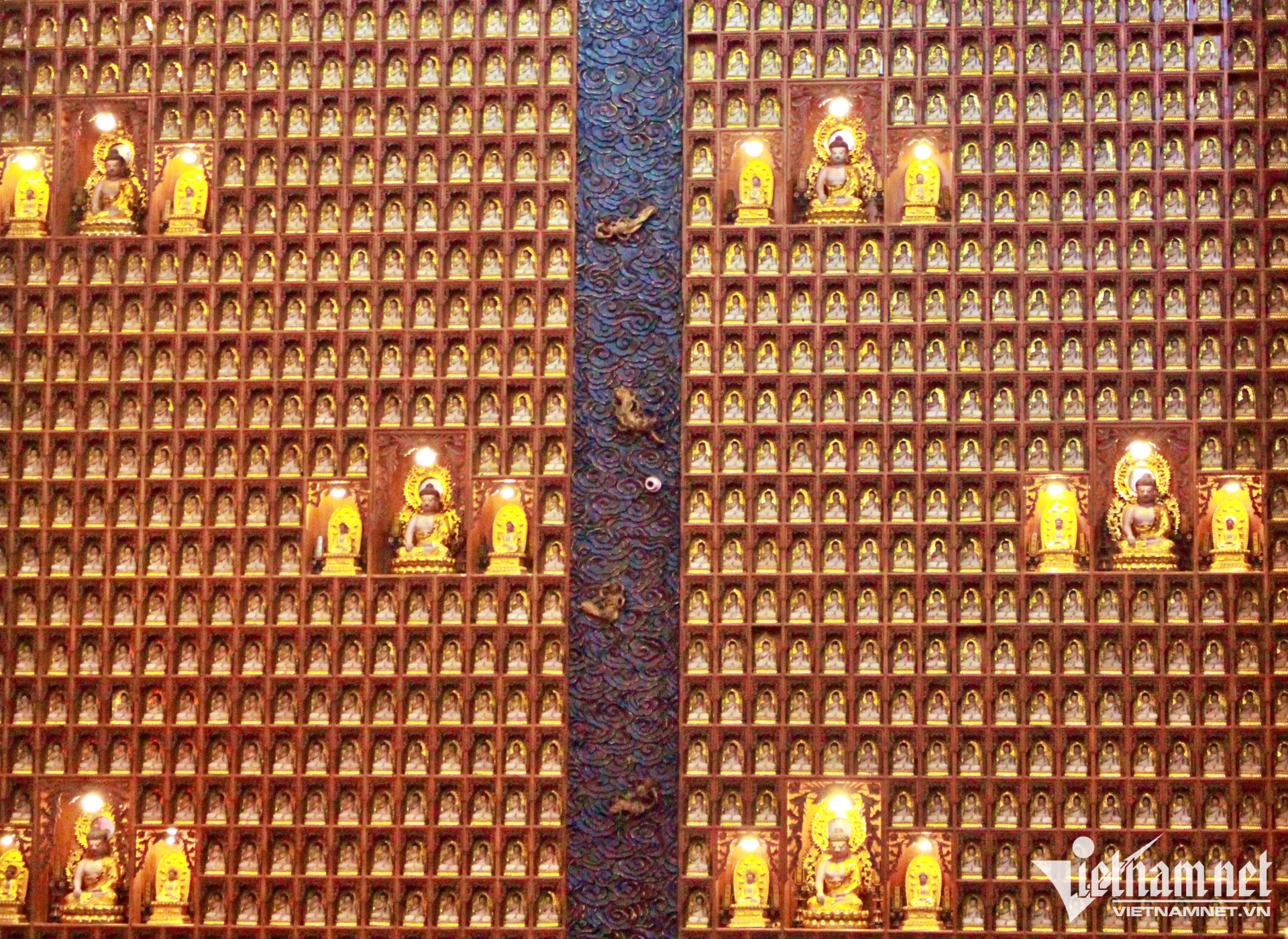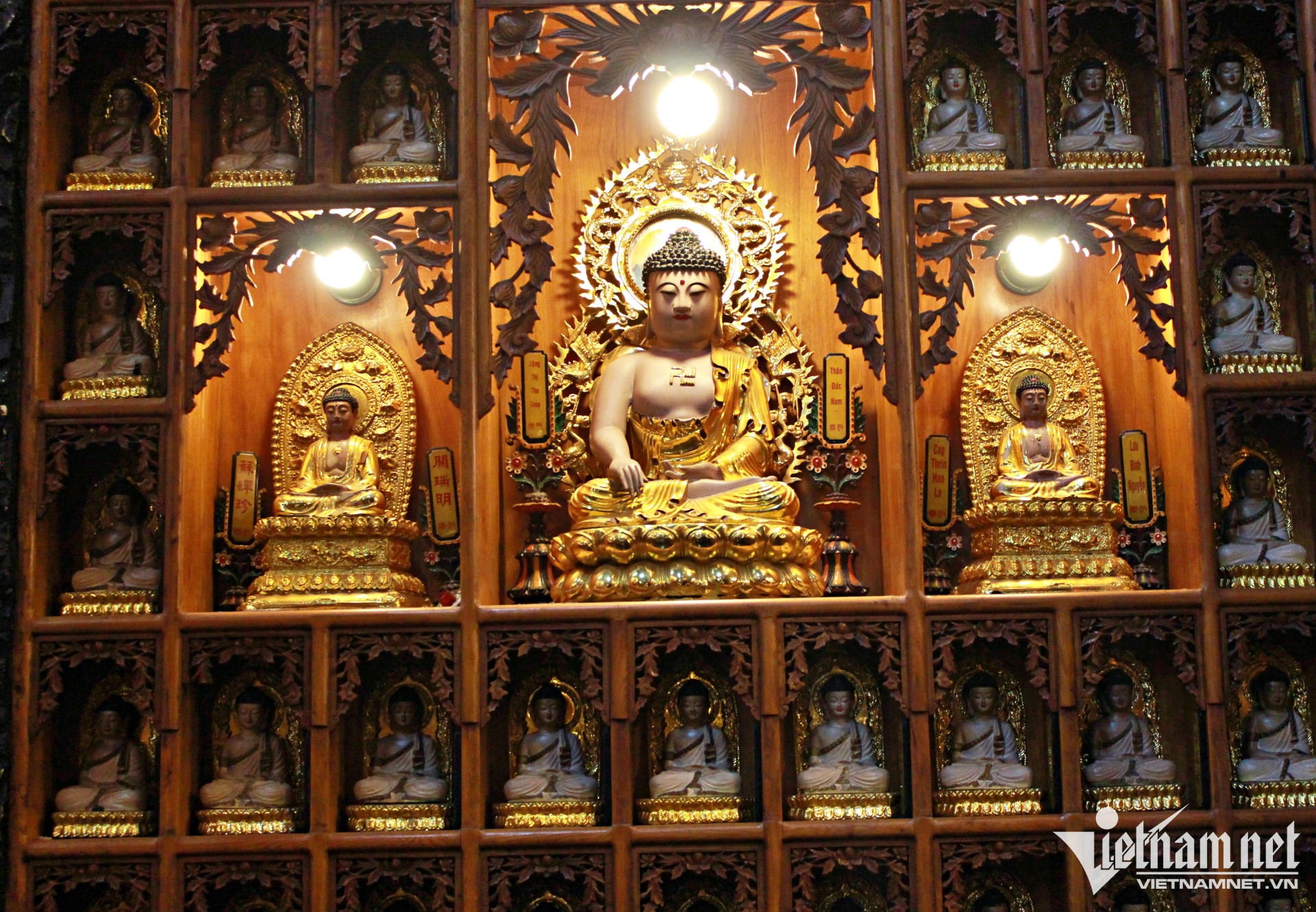 Ha Nguyen