Lan is a new graduate from a traditional medicine academy. Working as an acupuncturist, Lan often asks her patient if there is pain. Lan said: "When we were at school, we had to prick ourselves with needles. Because if we don't use needles on ourselves, how can we know what the patient feels to do it right?"
Lan's story actually has similarities to administration. Sometimes, the hardships suffered by people and businesses when performing administrative procedures will be less numerous if there are public officials who are more empathetic in the ways that traditional medicine schools teach its students, with the motto of lifelong professional practice.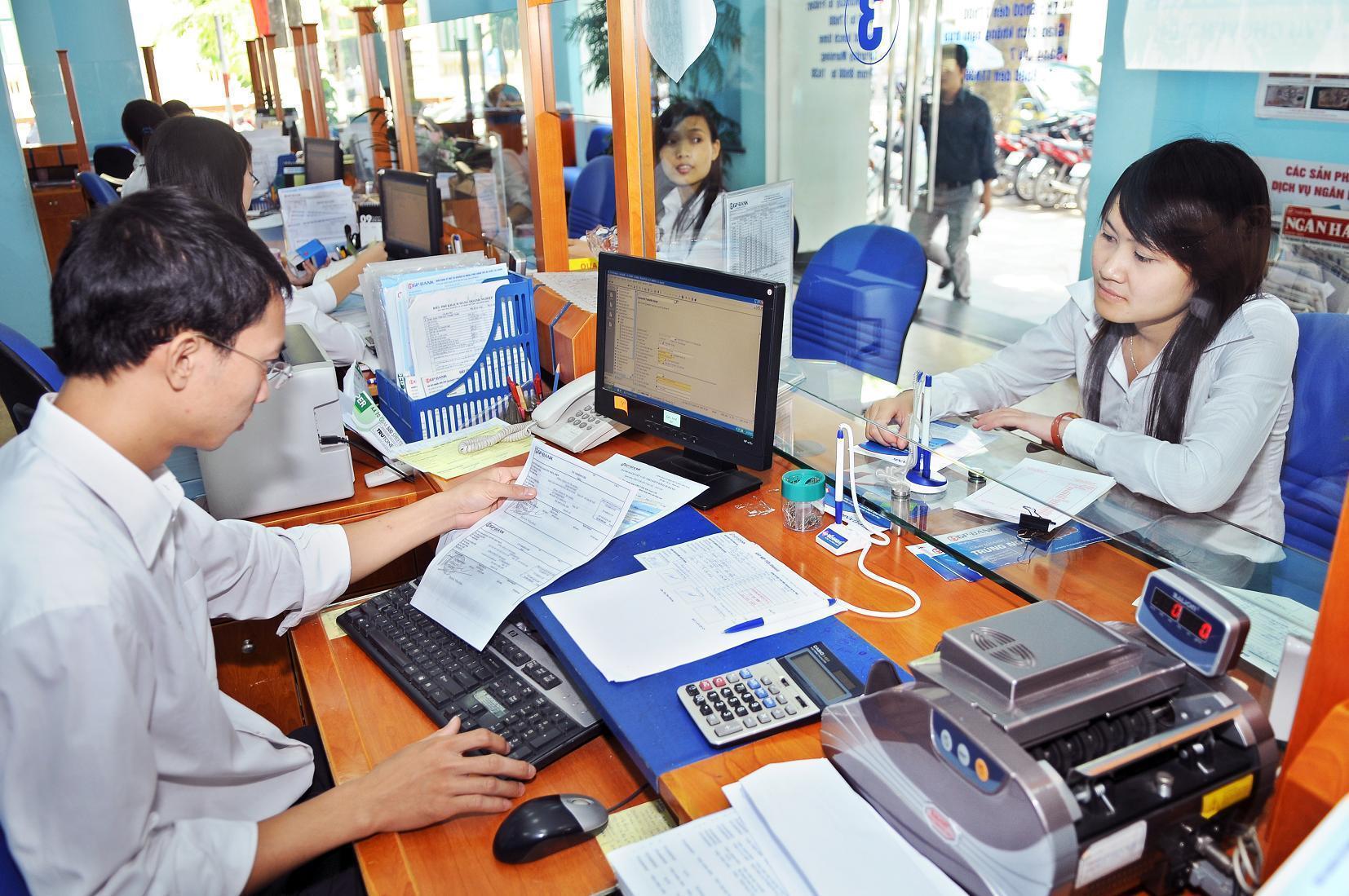 The Vietnam Chamber of Commerce and Industry (VCCI) recently had two big events, both related to administrative procedures and business environment. One was the conference to announce the Provincial Competitiveness Index 2020 (PCI), and the other was to announce the assessment of Vietnam's business reform program from perspective of enterprises.
Based on an assessment of the implementation of Resolution 02 dated 2020 and Resolution 35 dated 2016 of the Government, the report of VCCI shows that Vietnam's business environment has improved significantly in recent years, which not only was shown through studies of international organizations but also from evaluations of the private business community in Vietnam. The PCI survey results show the positive movement of many areas of Vietnam's business environment from 2016 to 2020.
In the past five years, the areas with positive movements include reduced informal costs, stable legal and security institutions, more proactive provincial governments, significant improvement of administrative reform, and a more equitable business environment.
However, the survey results over the years show that the provincial governments need to improve more strongly the level of transparency in economic management; improve the efficiency and effectiveness of implementation at the district and department level; continue to reduce the burden of compliance costs for businesses through promoting administrative procedure reform and the burden of inspection and examination for businesses; and continue efforts to cut informal costs for businesses.
That is a general assessment, but going into specific issues, the two reports of several hundred pages each examined many cumbersome, complicated, overlapping and conflicting administrative procedures that people and businesses must endure daily.
"Household enterprises and small-sized enterprises face more difficulties when carrying out construction procedures than foreign-invested enterprises and large-sized enterprises. Informal costs are the biggest problem for businesses. The biggest cause of trouble for businesses is the state employee handling documents and legal regulations," the VCCI report said.
This statement has been made in many reports on reform of administrative procedure and business environment in Vietnam over the past decade. From this perspective, it seems that the most painful stories are not over yet. There are even some procedures such as land, tax, and bankruptcy of enterprises that have had little progress.
Get better and reap sweet fruit
The business environment is sometimes not a policy priority of a locality. But without making efforts to improve these indicators, the locality may fall behind despite the fact that it is the "leader". On the contrary, if a locality considers it as "must-do task", the results will be huge.
For Quang Ninh province, with the PCI score in 2020 of 75.09 points, Quang Ninh has surpassed itself to firmly establish the top position in the PCI rankings for four consecutive years. It is also the only one of 63 provinces and cities that has surpassed the 75-point mark in PCI results from 2010 onwards.
Meanwhile, Da Nang has fallen from the top position for many years and is increasingly moving away from the top 3. Lao Cai has been rising and falling from the top position for several years. PCI data over the past 15 years shows that Lao Cai once ranked first and many times in the top 5 and top 10 nationwide, but also has experienced many fluctuations when ranking 17th (in 2013) and 25th (in 2019). In 2020, Lao Cai ranked 16th.
Party Secretary of Quang Ninh Province – Mr. Nguyen Xuan Ky said that he always remembers meetings of Quang Ninh leaders from time to time. The most difficult meeting is the one to find the answer to the question: To develop, how to remove the bottlenecks? One of the bottlenecks is administrative procedures. "Quang Ninh has to solve administrative bottlenecks itself."
The top leaders of Quang Ninh, and also junior officials, have visited China, Japan, and South Korea, and the Vietnamese provinces that are successful in administrative reform, such as Binh Duong, and Da Nang, to learn experiences from them.
Ben Tre - a poor province in the Mekong Delta - is also a case worth considering. The economic scale is small, the infrastructure is still poor, but for many consecutive years, this province has been in the top 10 of the Provincial Competitiveness Index.
At the entrance to the headquarters of the People's Committee of Ben Tre province, people and businesses can immediately see the slogan "strong government, high responsibility, creativity, serving the people, accompanying businesses".
Chairman of Ben Tre Provincial People's Committee Tran Ngoc Tam said: "That is the motto of the next term. Accompanying businesses means to do what can help businesses, in accordance with the law, remove difficulties and obstacles, and create conditions for enterprises to invest and develop in the best way."
"Administrative reform is an issue we are very interested in, because it can be said that this is decisive for development. Previously, Ben Tre did not have a public administration center, but now we have established one. In particular, the handling of administrative procedures must be corrected, and the spirit and attitude of service staff must be thoroughly grasped," said Tam.
The localities in the top of the Provincial Competitiveness Index have created initiatives and reforms to better serve people and businesses. Many of them have received more investment capital, becoming bright spots for growth.
Administrative reform is sometimes like "beating our feet with a stone", but it must be done. If you do not "take a stone to hit your feet", it is impossible to remove the long-standing ulcers that have persisted in the execution apparatus. Understanding the hardships of people and businesses with such actions is similar to practitioners like Lan who prick themselves with needles to understand the patient's feelings.
If one knows how to empathize with the pain and hardship of others, then everything will be better and more effective.
Luong Bang
The Ministry of Home Affairs has proposed reducing the number of ministries and ministerial-level agencies from 22 at present to 16-18 by 2030; and to promote digital transformation and the digital government.

Vietnamese people and businesses are still struggling with administrative procedures and are being held back by an unstable business environment.

Reforming the state administrative apparatus is a national policy which has been noted in resolutions of all eight national congresses of the Communist Party of Vietnam during the 35 years of Doi Moi (reform).