Co Loa is 17 km north of the centre of Hanoi. Co Loa relics have a protected area in a master plan of nearly 830 ha, which is considered as a special cultural site of Hanoi.
Co Loa Citadel is rated by archaeologists as: "The oldest citadel, largest scale, and the most unique structure in the history of ancient Vietnamese in building citadels".
Every year, on the 5th and 6th of the first lunar calendar month, the Co Loa Festival is held to commemorate and honor An Duong Vuong (Thuc Phan), who built the country of Au Lac and Co Loa Citadel. At Co Loa festival, besides the solemn ceremony with many traditional rituals, the festival is also held in the areas around the temple with many interesting folk games such as: swinging, wrestling, rice cooking competition, love duets singing, water puppetry and cock fighting.
All make a lively and cheerful atmosphere during the festival. Every year, tens of thousands of people throughout the country come to the festival.
With outstanding cultural, artistic, architectural, and scenic values, Co Loa Relics was ranked by the state as a National Historical and Cultural Relics in 1962. In 2012 it was recognized as the National Special Relics by the Prime Minister.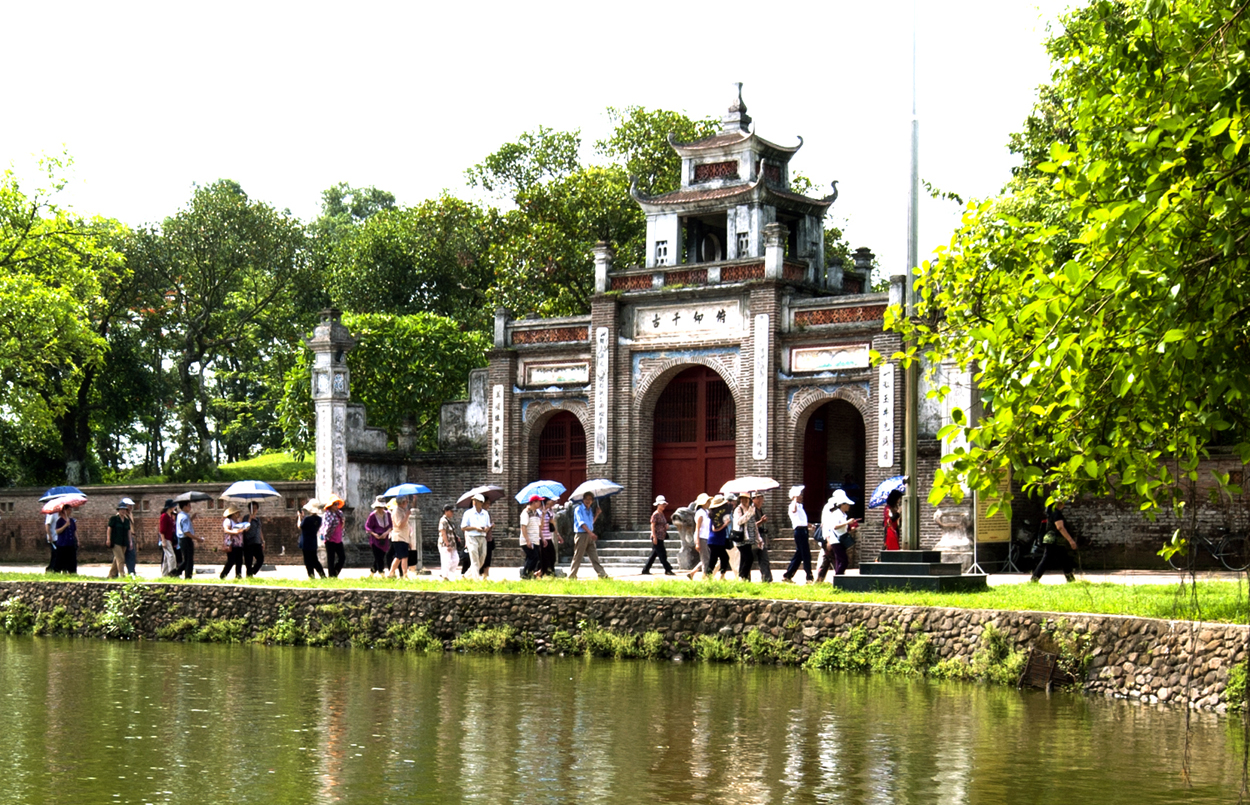 The overview of An Duong Vuong Temple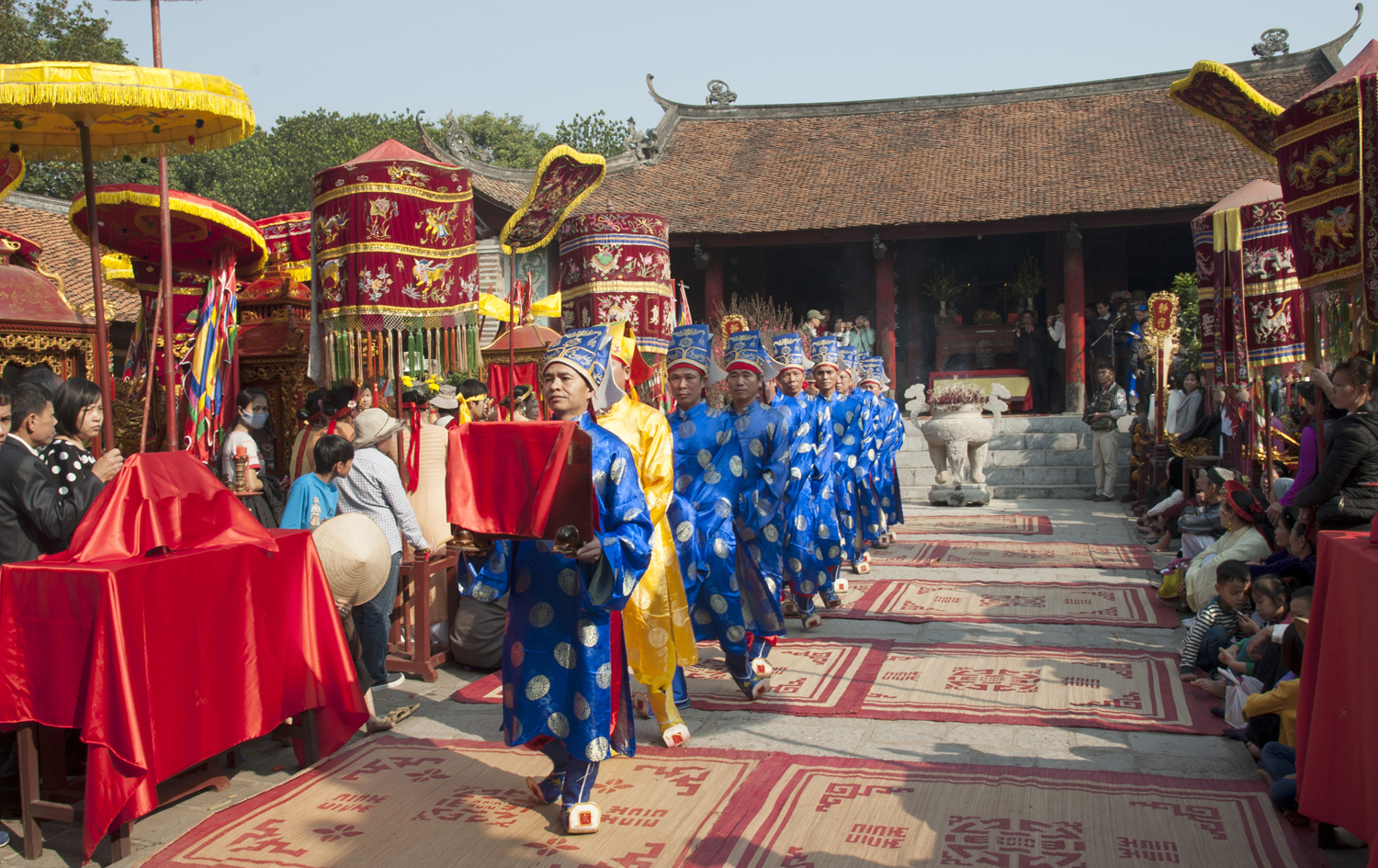 Co Loa Festival is one among important festival at the beginning of the new year celebration.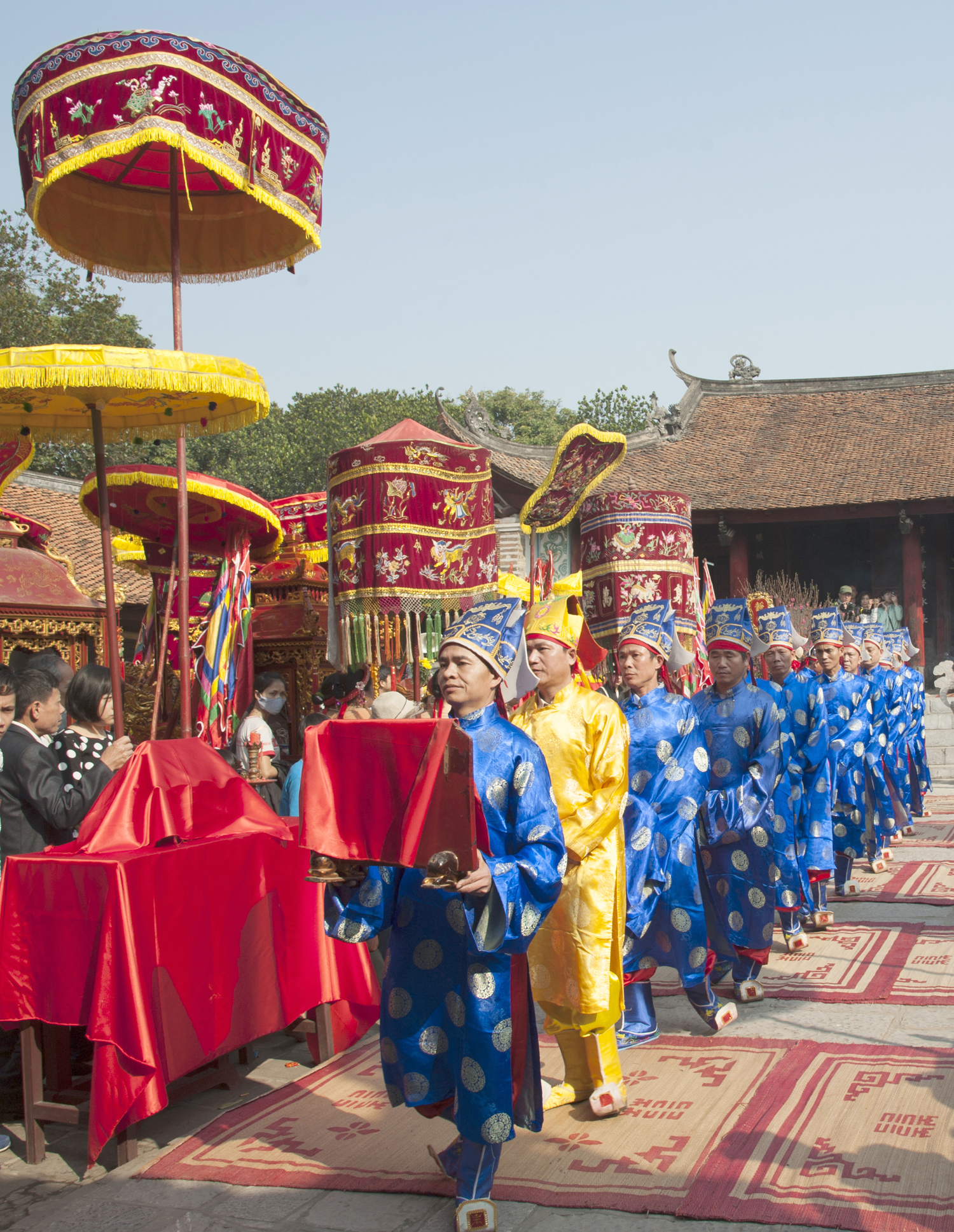 A traditional ritual performed at Co Loa Festival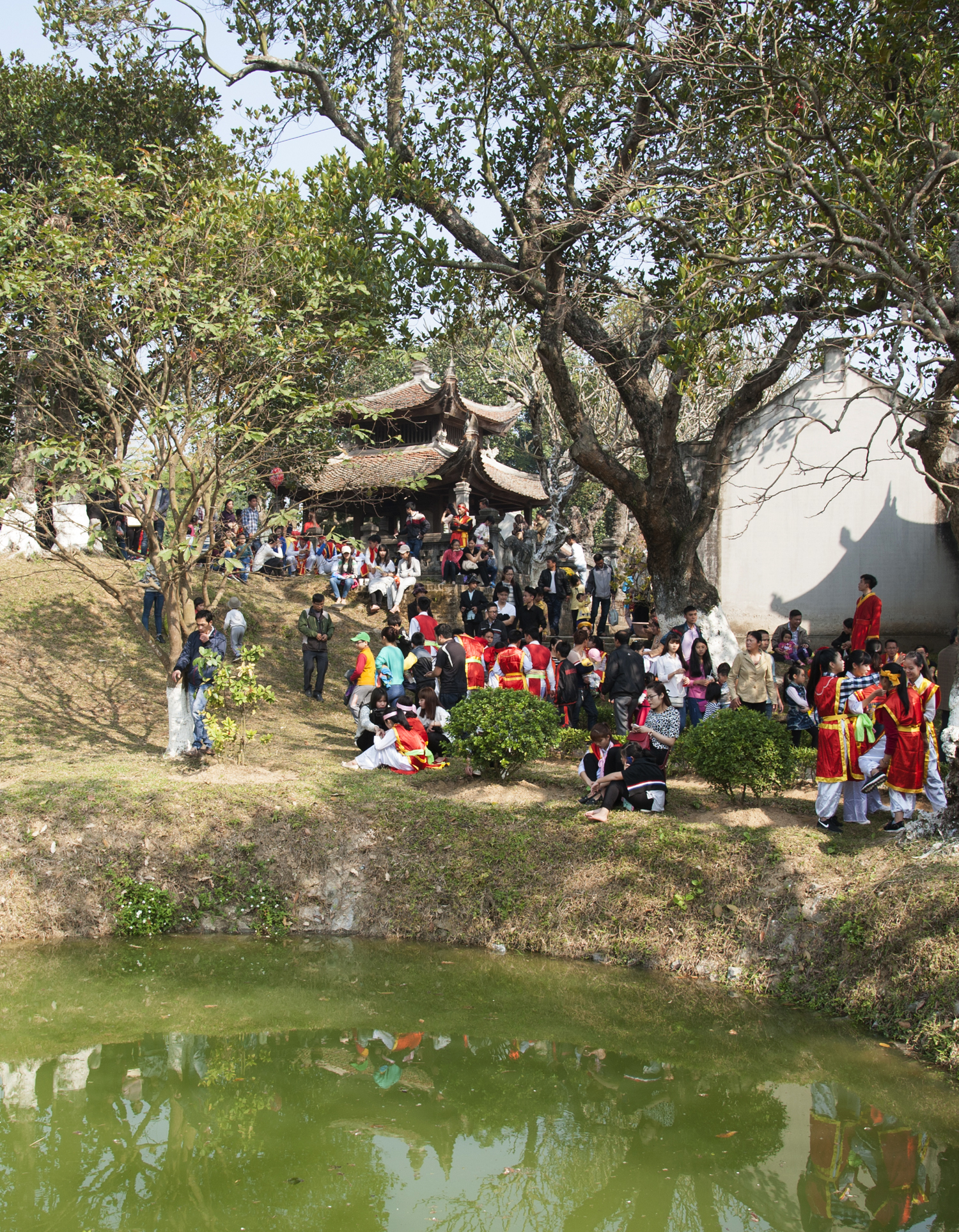 Co Loa Festival attracts many people throughout the country.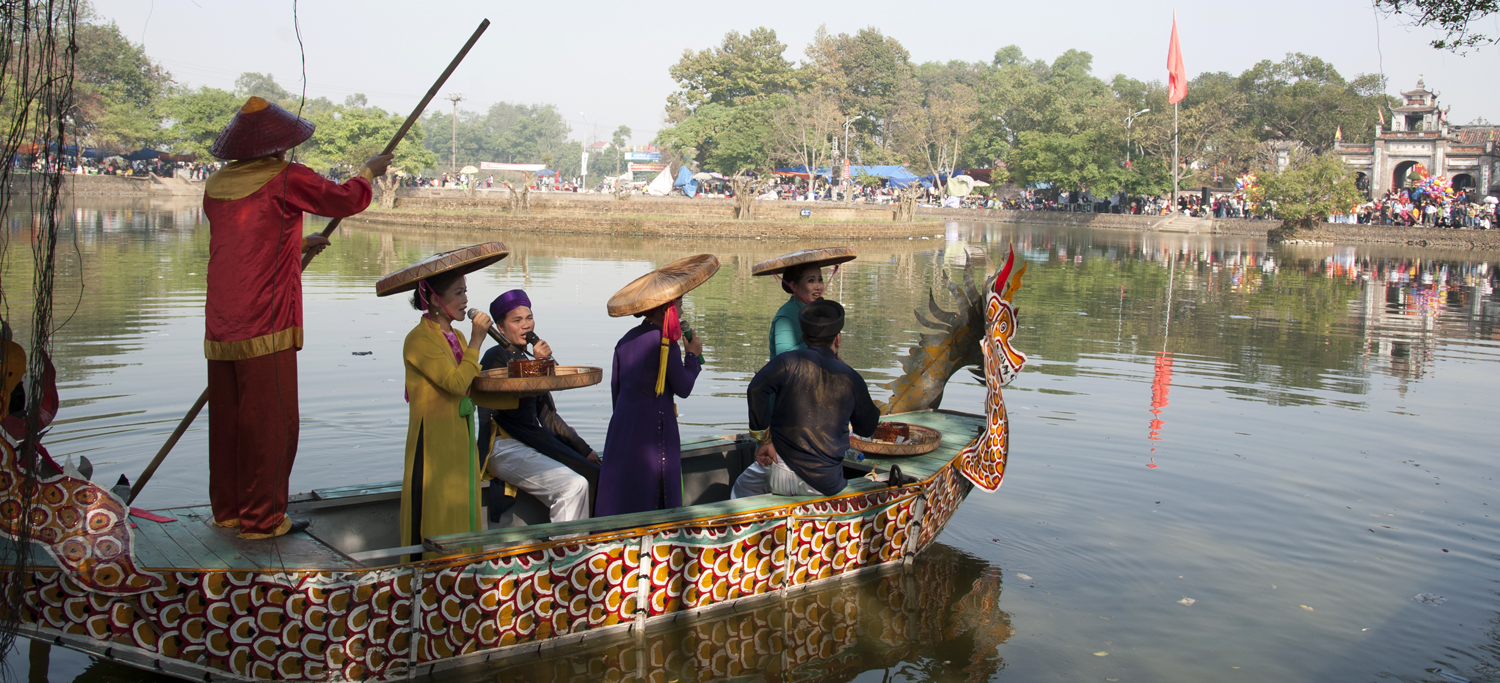 Singers perform love duets on boat.
Hanoitimes

Green trees, nice lakes and peaceful ambiance of Hanoi leave deep impression on visitors when they come to this millennial city.

Alongside with old architectures, the newly built constructions have contributed significantly to changing the appearance of the capital in the new era.