The story of a glass blowing craftsman
Mr. Ho Van Gung, in Giap Long Village, Thuong Tin District, Hanoi, has dedicated his whole life to keeping the traditional glass blowing craft alive.
Previously, he worked at the glass syringe blowing factory of the Ministry of Health. After a period of working in the profession, with his creativity and will, in the early 1970s, he had the desire to bring the glass-blowing profession to the people in his hometown.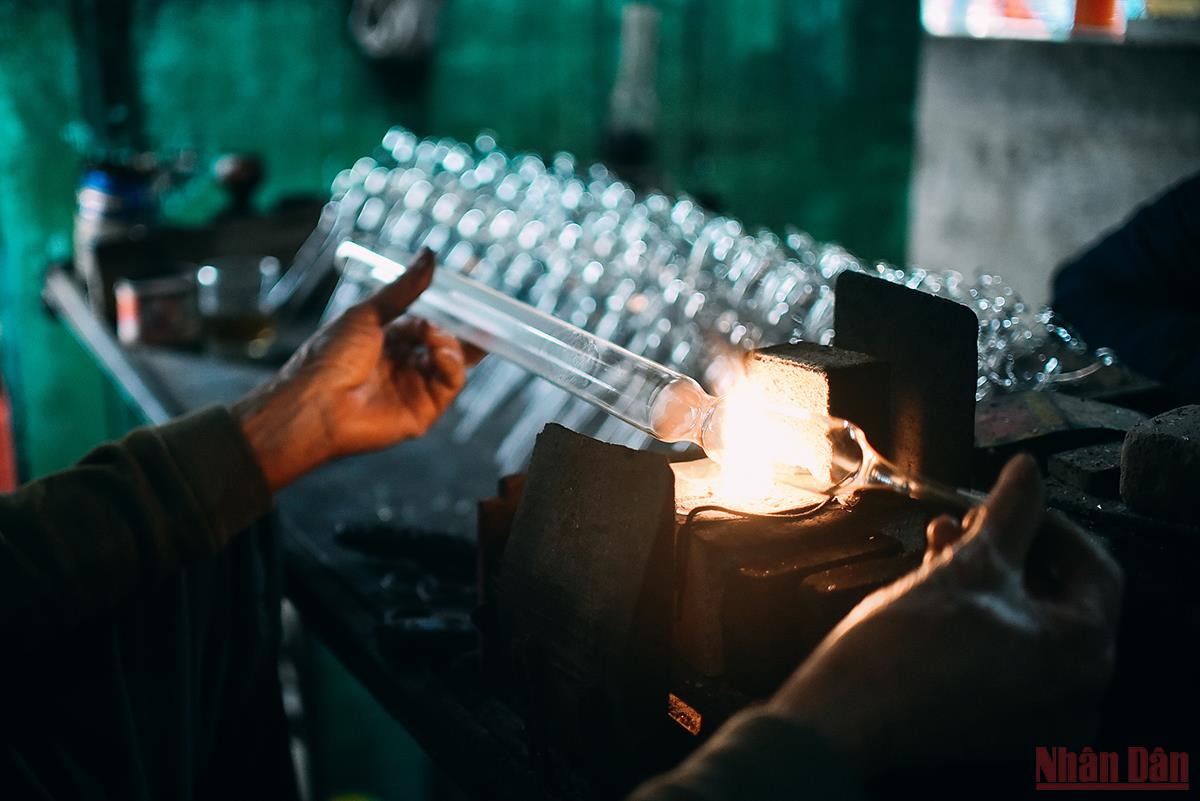 Since then, with used light bulbs, once again, Gung has guided people on how to blow them into household objects.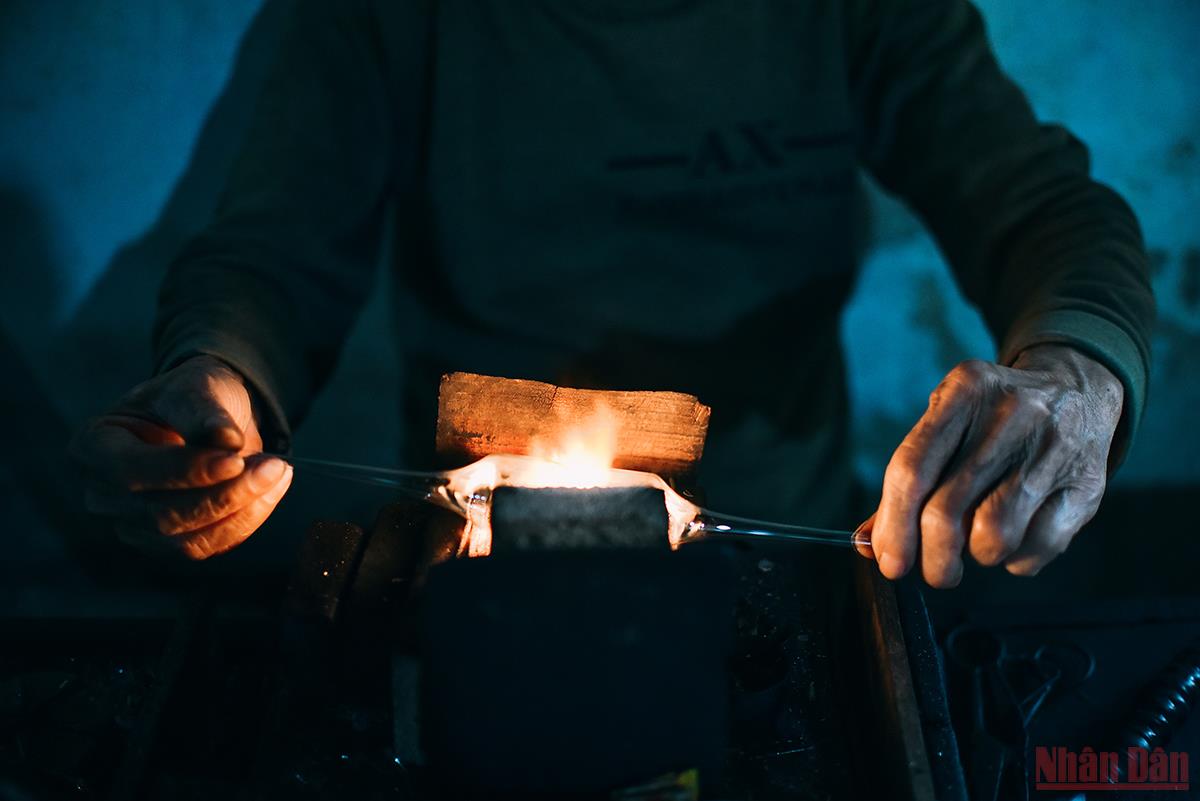 This work requires meticulousness and the patience of a craftsmen. A skilled craftsman must know the distinction between different types of glass, as well as feeling the temperature of the flame and controlling his breathing to create the desired glass shape. The apprenticeship process takes at least 2 years.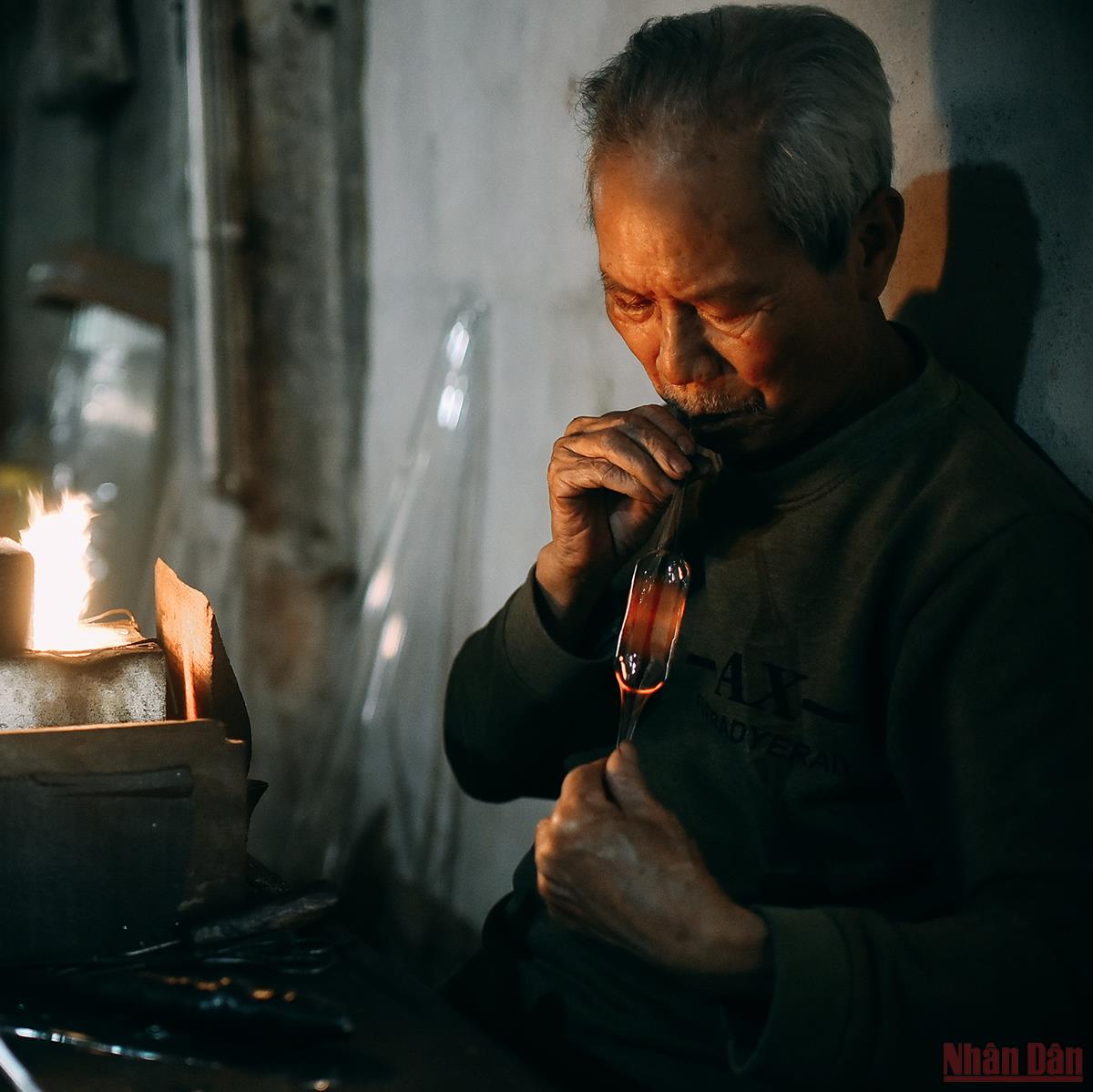 To make these lampshades, Gung and other craftsmen have to work in harsh conditions next to a torch with a very high temperature of about 800 degrees Celsius, and for some imported glass, the necessary temperature must be above 1,000 degrees Celsius.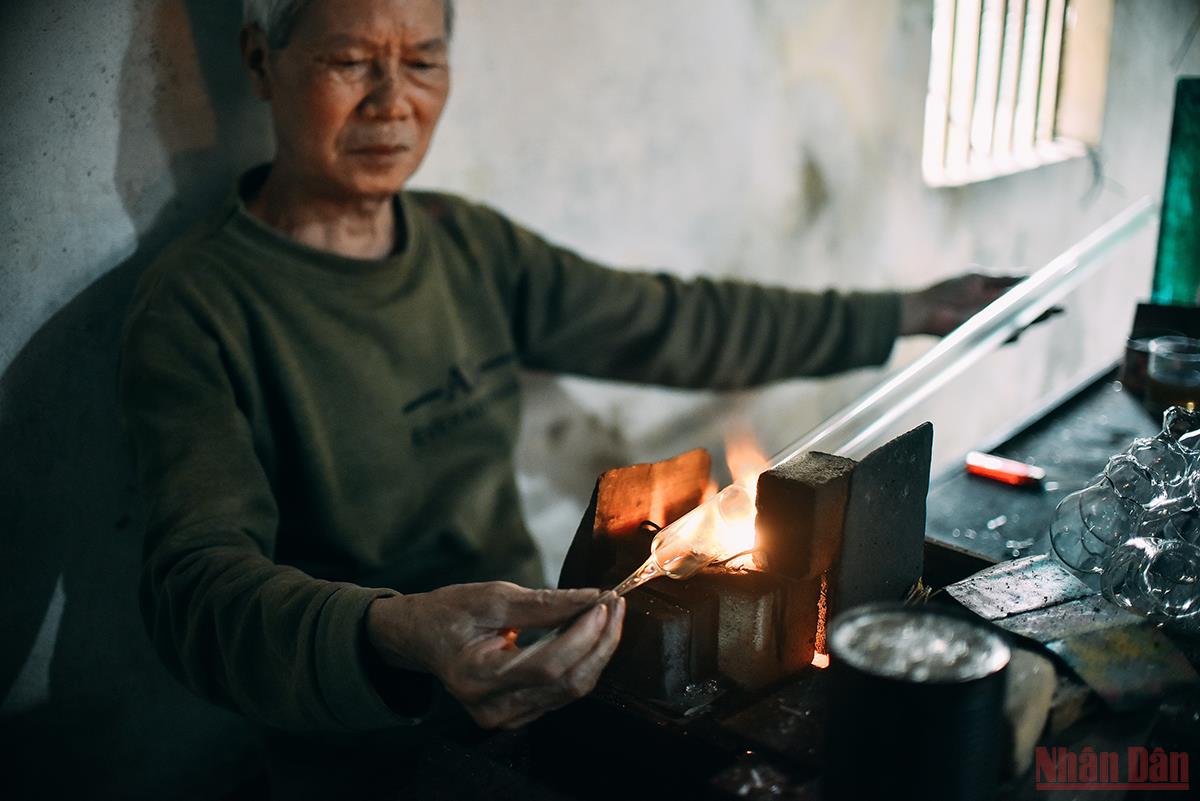 At first, the glass tubes are cut into small pieces under a hot flame.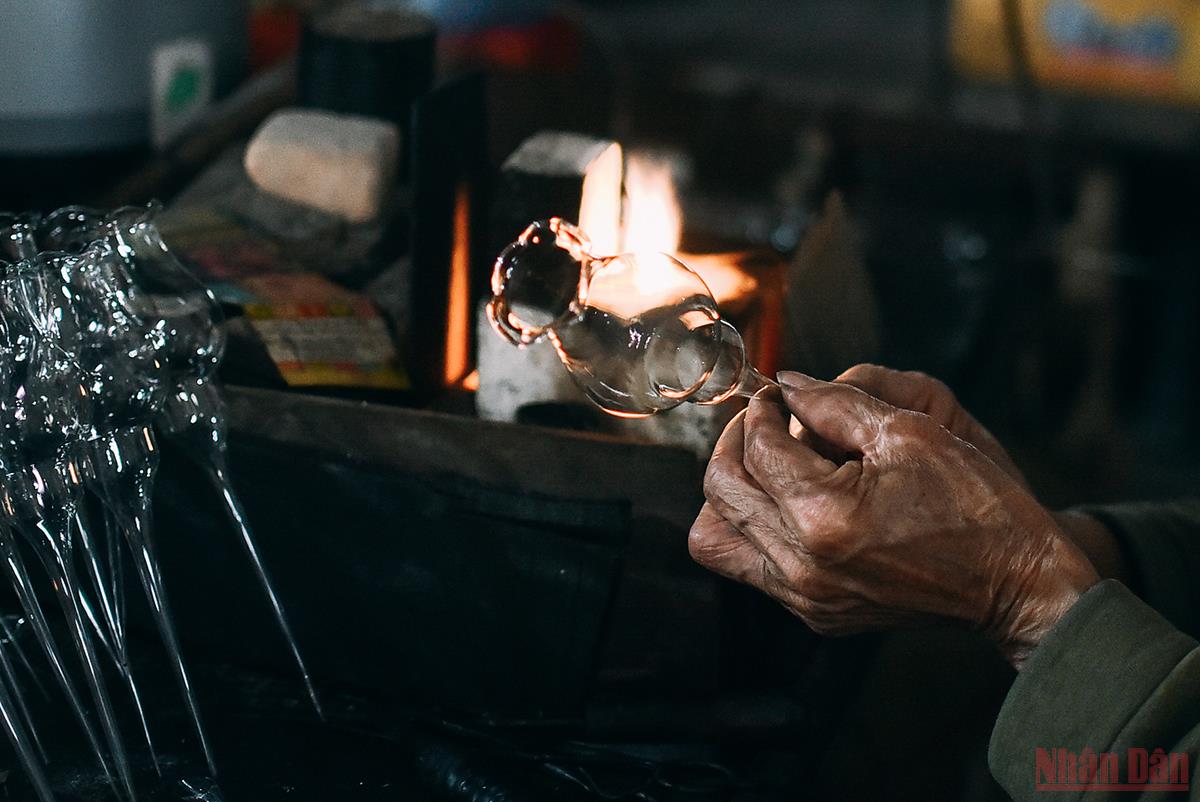 Then, Gung blows and uses his hands to rotate the shapes of the glass pieces according to each idea. Perhaps that's why, the old worker also jokingly called this job is like "selling breath".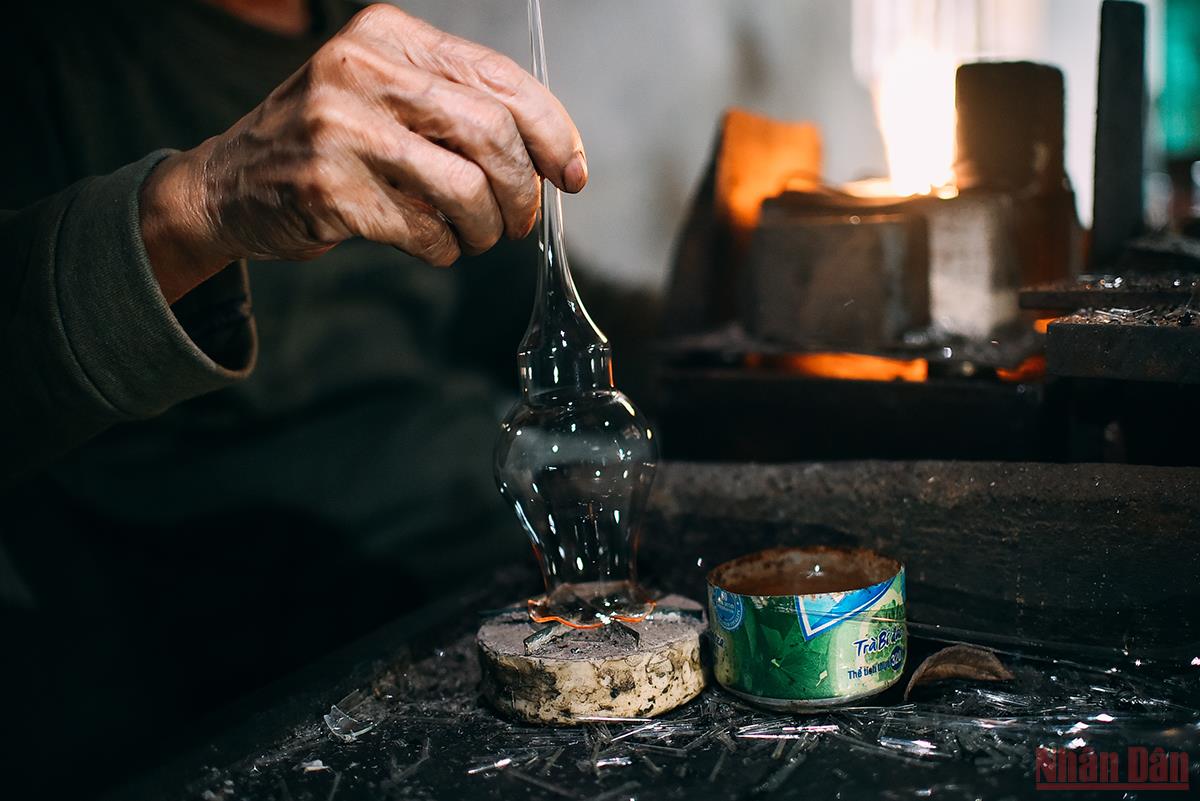 "It is better during the cold season, the hot season is more uncomfortable as you have to work continuously with the burning fire", Gung shared. Working for a while, the craftsmen need to rest, because the high heat causes a significant impact on the eyes while the skin feels dry.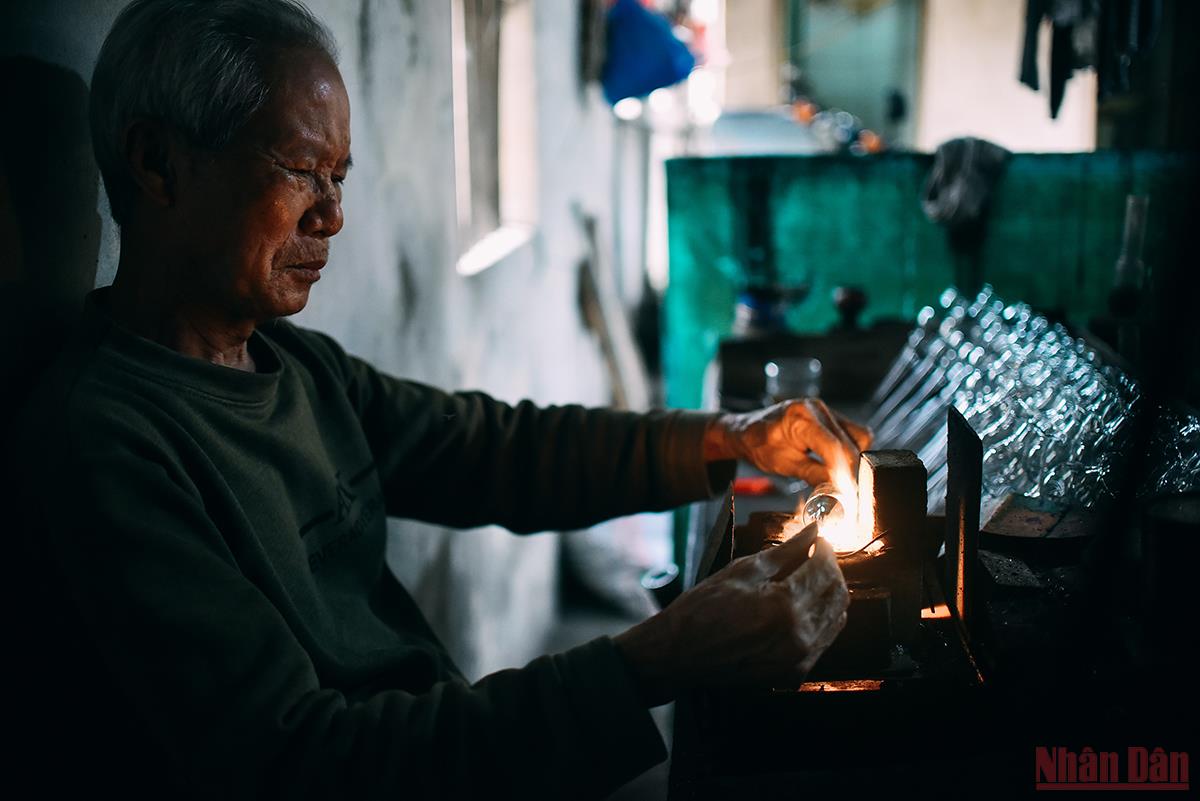 Although he is over 70 years old and has to work hard, Gung still tries every day to keep his workshop operating. He believes it is extremely important to keep the profession alive and pass it on to the younger generation.
Source: Nhan Dan

Made in a traditional craft village, the sailboats that can travel against streams and the wind are legendary among river workers.

Hang Trong painting, a genre of Vietnamese woodcut paintings originating in the Old Quarter in Hanoi serves as "food for the mind". The art form had been nearly lost, but one man is trying to preserve the traditional folk painting.