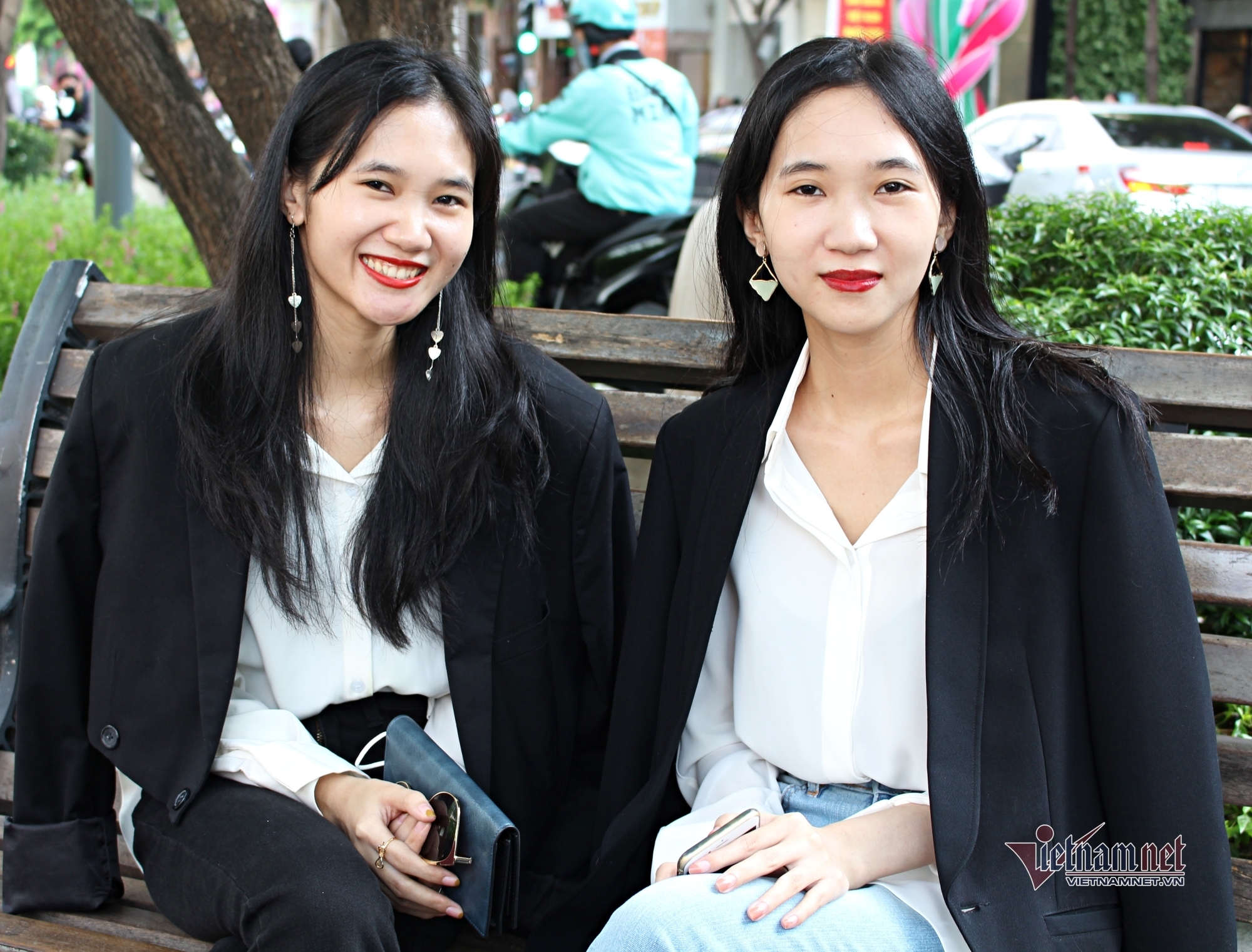 The twin sisters Huong Giang (left) and Ha Giang founded Mosia, a technology platform that helps connect the community, and share knowledge and life experiences.
Community connection
In the corner of a small cafe, twin sisters Ha Giang and Huong Giang (24 years old, living in District 4, Ho Chi Minh City) spoke passionately about Mosia, a technology platform in the form of a website (also on Facebook) developed by the two sisters.
Mosia is a community-connecting platform where people can share their experiences and skills with others, Huong Giang said. Through this platform, users can learn from talented and intelligent people in many different fields.
"On Mosia, everyone can become a true expert in all fields based on their skills, experience even the smallest, most ordinary. They can share and discuss their own stories, experiences and life skills," Giang said.
The two young girls said that Mosia is the result of the days when they both fell into crisis, when they had not yet found a direction for the future. Ha Giang said: "When I was in university, many times I felt uncertain about what to do in the future, how to live...".
"At that time, I wanted to talk to and seek solutions and experiences from people who had gone through this stage. I could learn from them and find my own solutions. I think there will be many people like me and Mosia will help them find their motivation and goals of life," she said.
To realize that idea, the two sisters decided to start their own business.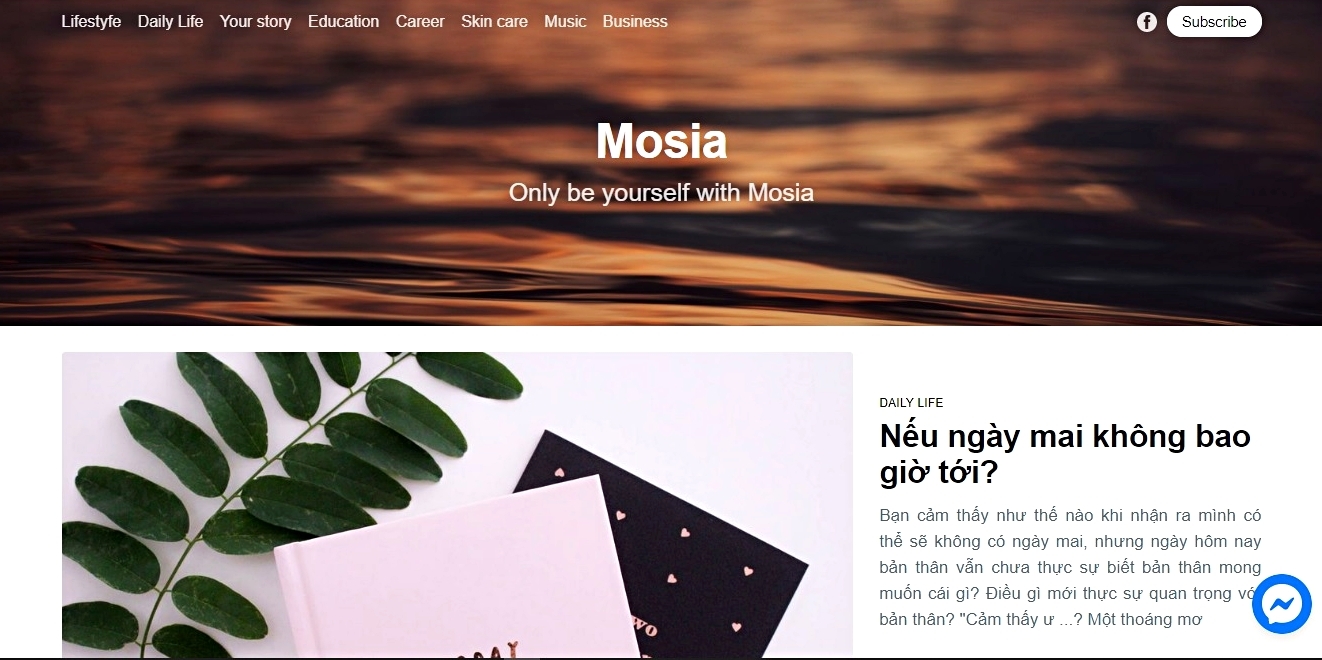 On Mosia, everyone can become a true expert in all fields based on their skills, experience, even the smallest, most ordinary.
"We started with a few other projects before coming to Mosia as it is now. The first difficulty was resources, both human and financial. This is a technology project so we needed to find participants. We met and worked with quite a few people. Some of them have left. But in the end, we also found members who can go with us for a long time," Huong Giang said.
After nearly a year of operation, Mosia has attracted nearly 30,000 visitors. On Facebook, the project "The Story of Life", the communication channel for Mosia, where Huong Giang and Ha Giang built a community of Mosia lovers, also attracted more than 40,000 likes and followers.
Determine your motivation and life goals
According to Huong Giang, Mosia's users are divided into two categories: those who share information on the website and followers of articles and asking Mosia for advice.
Currently, the number of users of the second category is high. Most of them are students and young people with the age of 12-22 years old. They mainly read articles and then send their questions and problems to Mosia for advice, Huong Giang said.
"They want to have someone to listen to them and be consulted to find solutions to their problems. Their questions are mainly about the issues: Life, study, family, friends, love, career orientation, lifestyle. They don't know what they will do or what they will have to do in the future," Huong Giang added.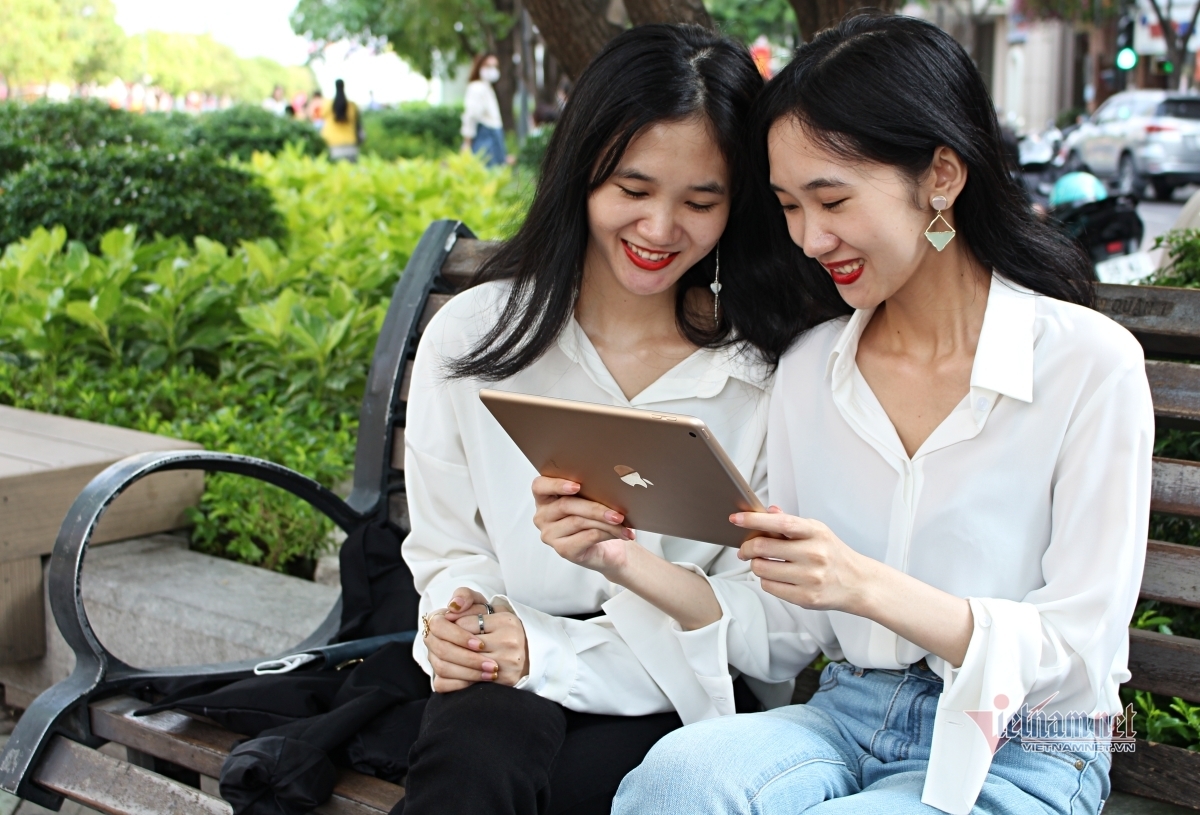 Huong Giang and Ha Giang are two consultants on Mosia, who help users find their motivation and purpose in life.
To do their job well, the sisters have set the goal of reading 20 books of psychology, economics... each month. This task has been done since they were students.
Huong Giang said: "During the counseling process, we heard many special stories, even some sensitive ones that we both wanted to keep secret. Such consultations require us to have the skills to control emotions, not judge others. Instead, we need to listen and ask questions to help them step by step understand the problem and provide suggestions for solutions."
Huong Giang said that her team would seek more experienced consultants in many fields to meet the consulting needs for all Mosia users.
The twin hoped that Mosia would be a platform connecting the community, helping users find what they want.
In the near future, Huong Giang and Ha Giang will launch Mosia app on two operating systems - IOS and Android. They are also preparing to call for investment in their project.
Nguyen Son

After turning down a PhD scholarship in Germany, Tran Thai Son returned to Vietnam to carry out a series of projects to support Vietnamese fishermen.

Tran Nguyen Kim Thi is a postdoc majoring in AI usage in medicine at the Huge Kaul Precision Medicine Institute at the University of Alabama in Birmingham (UAB) in the US.