At a meeting between the Prime Minister and foreign businesses in Hanoi on April 22, Dung said a Korean firm would invest US$1.6 billion in the fields of heavy industry and logistics, while a German investor would channel US$1.5 billion into a green production project using renewable energy. Elsewhere, approximately US$600 million would be invested by a Japanese company in order to produce medical equipment in Vietnam.
At the meeting, Gabor Fluit, chairman of the European Chamber of Commerce in Vietnam (EuroCham), pointed out that despite facing various obstacles, Vietnam remains a rising star in terms of business and investment.
He recommended that the government seek to introduce appropriate and competitive preferential policies aimed at attracting investment, especially ahead of the enforcement of the global minimum tax regulation which is slated to occur in 2024.
Furthermore, he underscored the need to harmonise administrative procedures and tax policies as a way of promoting trade growth within the framework of the EU-Vietnam Free Trade Agreement (EVFTA).
Takeo Nakajima, chief representative of the Japan Trade and Promotion Organization (JETRO) Hanoi, affirmed that Japanese businesses are willing to invest further in the Vietnamese market. He cited a JETRO survey highlighting that 47% of questioned businesses are seeking to expand their operation over the next one or two years.
However, the JETRO representative pointed out that 66% of Japanese firms operating in Vietnam complained about the slowness in administrative procedures, while this figure in ASEAN stands at only 47%. He suggested that Vietnam eliminate unofficial fees, and handle administrative procedures both smoothly and transparently.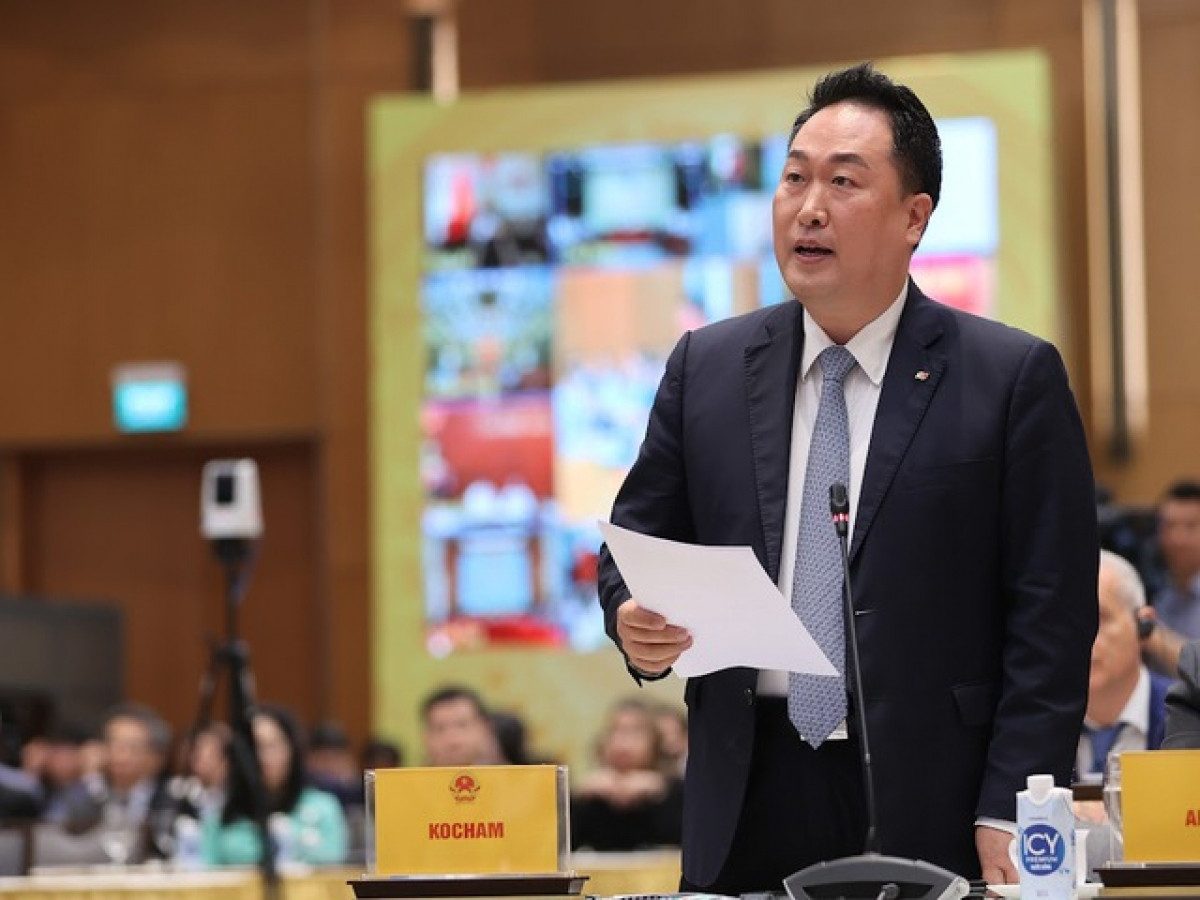 Meanwhile, Hong Sun, chairman of the Korean Business Association in Vietnam (Kocham), revealed that the RoK Government and businesses view Vietnam as their best cooperation partner. He assessed that Korean investments in Vietnam are diverse, ranging from production and manufacturing to services, as well as from labour-intensive industries to high-tech industries.
Roughly 9,000 Korean enterprises have already invested in the Vietnamese market, employing a total of 700,000 local people.
Many Korean businesses operating in Vietnam, especially high-tech, financial, and energy firms, are considering increasing their investment capital and making new investments, providing that the local investment environment remains stable, he said.
Like Japanese investors, he said that Korean firms will feel safer in the country providing that the Government further simplifies administrative procedures and introduces fresh incentives.
Hong Sun also revealed that along with Samsung already investing US$20 billion in Vietnam, other Korean brands such as LG Electronics, LG Display, and LG Innotek are in the process of expanding investments in the country as a means of making it a global production base for automotive electrical circuits, electronic equipment, and home appliances.
To anticipate the investment wave, Minister Nguyen Chi Dung said that the Vietnamese side would introduce new investment support incentives amid the enforcement of the global minimum tax slated for 2024 to increase the competitiveness of the local investment environment and harmonise benefits of investors.
Source: VOV