Top viral trends on social media in 2020
Many viral trends on social networks occurred in 2020.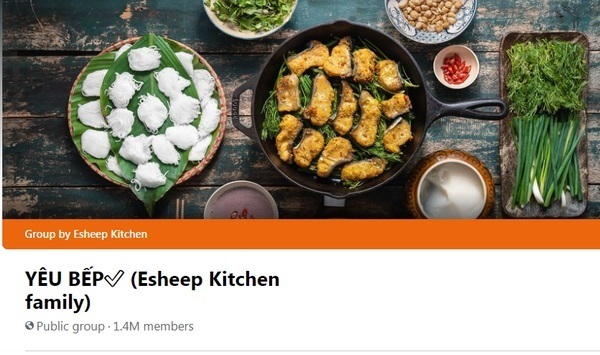 #Challenge
Because of social distancing during the Covid-19 pandemic, people spent more time at home rather than going out. They tended to log in social networks more frequently.
That was why many trends were initiated in 2020, including #DollyPartonchallenge (posting images of four moments with the names of four different social networks), #ChloeTingChallenge (doing gym for 14 days), the challenge of taking pictures in washing machine cage, #LipstickChallenge (putting lipstick on clavicle collar-bone), #PillowChallenge (taking pictures with pillow which turns into a dress) and #shoppingbagchallenge (turning handbags into dress).
These challenges received positive response from women throughout the last year.
Pallbearer dance
There were different names for the trend, but in general, people called this the coffin carrying dance of the boys from Ghana.
This group of dancers has been active for a long time with countless clips recorded online, but it was only in 2020 that the images of five men dancing to Astronomia music (Tony Igy) spread around the world.
Since March 2020, the images of these five guys have appeared in e
Many humorous videos.
Loving kitchen, addicted to home
"Yeu bep nghien nha" (loving the kitchen and addicted to the home) was an original trend of Vietnamese which emerged during the pandemic.
Some young people set up a group called 'nghien nha' (addicted to home) to share the best decorated corners in their houses. Meanwhile, a group called 'yeu bep' (loving kitchen) was the place where members shared information about good meals they had prepared.
To date, each of the group has attracted 1.4 million members on Facebook with numerous pictures displayed.
Time of anti groups
2020 was the year which sax a record high number of anti groups established. These included the group who was anti singer Thuy Tien (82,000 members), and beauty Huong Giang (140,000 members).
Every move of celebrities was examined and dissected, and any small mess would be enough to lead to the establishment of an anti group on Facebook. The list of showbiz stars who have anti groups includes Quang Hai (footballer) and his ex-girlfriend, Cat Phuong (actress), Linh Chi (model) and Ninh Duong Lan Ngoc (actress).
#howmuchyouchangedchallenge
In mid-November, Facebook users were encouraged to post their images from 10 years ago and now.
The challenge saw many responses in Vietnam, though users were warned that their personal information could be leaked. 
Phuong Nguyen

With the establishment of a series of social networks, Vietnam is one of only a few countries with domestic products that are competitive with cross-border platforms.

Every technological product has its life cycle…