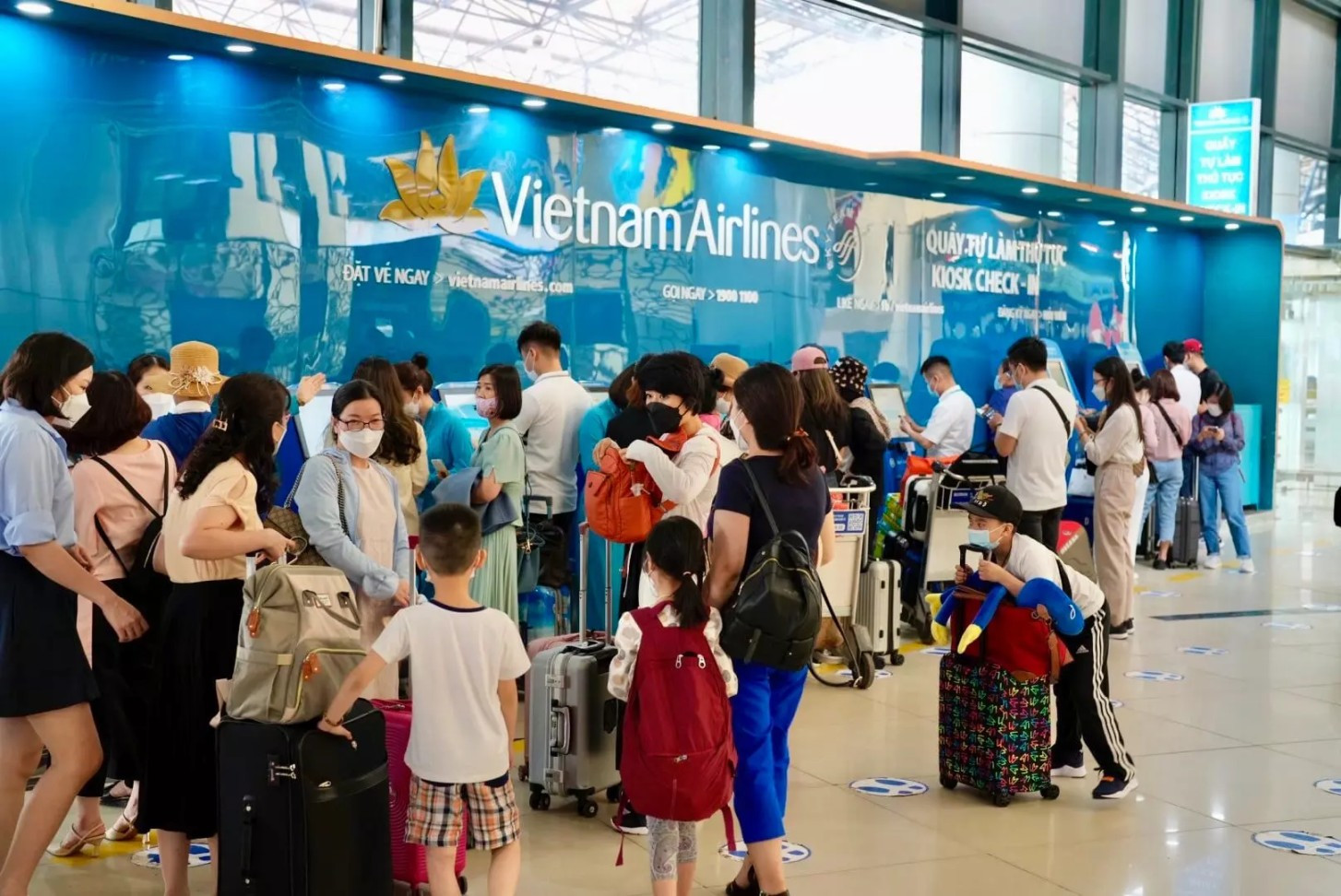 Nguyen Cong Hoan, CEO of FlamingoRedtours, said the number of domestic travelers in the summer has increased by 3-4 times over the last two years. In particular, this summer recorded an explosion in MICE tourists.
In May alone, the travel firm provided services to 30,000 MICE (meeting, incentive, convention, exhibition) travelers. The figure is expected to continue to increase in June and July. FlamingoRedtours is going to serve large groups of MICE tourists in July, including a group of 2,500 people. The favorite destinations are Sam Son (Thanh Hoa), Ha Long (Quang Ninh), Phu Quoc and Da Nang.
Meanwhile, Saigontourist expects to serve 280,000 tourists this summer. Its Deputy CEO Tran Quoc Bao said as summer is the high travel season of the year, Saigontourist has gathered all financial and workforce resources to serve travelers.
The firm has created more than 160 package tourism products. Most domestic tours last 3-8 days. Clients mostly book tours to the sea, northwestern highlands and green tours.
The summer travel season picked up in early June. If travelers want to go to Phu Quoc and Con Dao Islands, they have to book tours early for reservations.
Tran Bao Thu from Fiditour-Vietluxtour said that the number of travelers is still lower than before the pandemic, but business has recovered well compared with the same period last year.
As of the end of the second quarter of 2022, the firm had implemented 60-70 percent of its summer business plan.
Airfares
Though the number of tourists is on the rise, travel firms are now worried as airfares have increased since early June.
A representative of a travel firm in Hoang Mai district in Hanoi said a group of 40 travelers booked a tour to Hue City the last week of June. As they booked late and the time coincides with the Hue Festival 2022, the airfares are high, up to VND3.5-4 million per passenger, while business class tickets are double the price on ordinary days.
The situation is even more tense for flights to popular destinations such as Nha Trang, Phu Quoc, Da Nang, Da Lat and Quy Nhon.
The rainy season has begun, but return tickets from Hanoi/HCM City to Phu Quoc with departure from now to mid-July are VND5-8 million, or four times higher than the low season. Many domestic flights are fully occupied until mid-July.
Pham Vu Bao, director of ViBooking, said that airfares would only decrease from the second half of July, when demand is predicted to drop.
According to the Civil Aviation Authority of Vietnam (CAAV), the number of passengers booking domestic flights in the first half of the year increased sharply compared with the same period last year. As many as 40.7 million passengers went through airports, up by 56.8 percent.
This included 1.8 million foreign travelers, up by 904.6 percent, and 38.9 million domestic travelers, up by 52.6 percent. It is expected that airports will serve 87.8 million passengers this year, an increase of 190 percent over the last year.
Services expensive and lacking
Since tourism is recovering rapidly, related services, including transport, hotel rooms and tour guides, are seriously lacking.
Le Trung Tin, CEO of Tin Viet Travel, said it is very difficult to rent buses. And the transport fee is expensive because of the petrol price hike.
At first, he was informed by the transportation service provider that the fee for a trip from HCM to Vung Tau was VND5-7 million, but later the fee surged to VND9-10 million. For a trip to Nha Trang, the fee increased from VND12 to VND17 million. The fee increases have been quoted for all kinds of buses, from 16-seat to 45-seat.
Though the petrol price is up by VND1,000 per liter, bus service providers have increased the fee by VND2-3 million. Meanwhile, travel firms cannot collect more money from travelers and they have to use their profits to offset the fee increases.
Travel firms have also complained about overloading at restaurants and the lack of tour guides. Tin of Tin Viet Travel said that travel firms are 'hunting' for tour guides who have 3-5 years of experience and certificates.
Ngoc Ha