Tourists fall for autumn in Hanoi
Hanoi's autumn has inspired artists and writers to compose various pieces of art and writing for centuries. Contemporary artists still do today. The romantic landscape of the city in this season has also lured tourists from across the globe.
Recently, the US's CNN Travel listed the city among the 12 best places worldwide to travel this season in a much-read article.
According to the article recommending these destinations, Asia tourism generally has been the slowest to bounce back from the COVID pandemic, but Vietnam "is the real bright spot right now".
Autumn in the city is drier and cooler and has plenty to keep foodies satiated. Chả cá (fish grilled with turmeric and dill) is so popular that a street was named after the dish. Hanoi-style bánh tôm (shrimp pancake) is another must-try.
It is also highly recommended to ramble around the Old Quarter's historical streets and shops trading in jewellery, clothes and flowers.
The article encouraged tourists to visit the outskirts of Hanoi to see Dong Ngac, a "village of scholars" that has barely changed in centuries.
The author also recommends some tours in Hanoi, such as a walking tour around the Old Quarter or a ride-by-sidecar to further destinations.
The channel suggests ideal hotels in Hanoi, like Hotel de l'Opera near the Opera House or Maison d'Orient in the Old Quarter.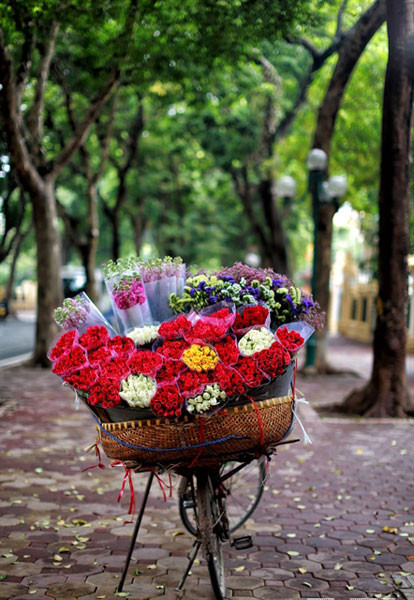 Peak season
Visitors have long-flocked to the capital in autumn.
The Hanoi Tourism Department has defined the peak season for domestic and foreign visitors as the autumn-winter season.
"This is the time that the city has the typical beauty that cannot be found anywhere else," said Dang Huong Giang, director of the department. "The weather is cooler; the scenery is more beautiful with lines of trees with changing leaves alongside magnificent ancient architecture dated back to the French colonial era."
Phung Quang Thang, chairman of VGreen Sustainable Tourism Club, said that "autumn is a kind of special delicacy" of the capital.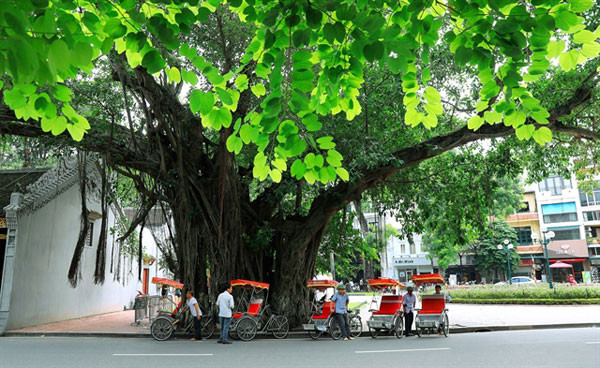 "Travel agencies find it easier to launch new tours in the city for guests," he said. "The number of domestic and foreign visitors rises most during this period. Agencies should have concrete plans to lure tourists."
Vietnamese-French Van Lavigne, who visits Vietnam at least once a year, said she often spent a few weeks in Hanoi in autumn after visiting her hometown in the northern province of Nam Dinh as she loves the cool and peaceful atmosphere in the capital at this time.
"Streets here are not crowded like those in HCM City," she said. "Wandering round the streets full of yellow leaves is so romantic. I find Hanoians friendly and kind-hearted. They are like nature: gentle and adorable."
Van enjoys various Hanoi delicacies this season, like cốm (young rice flakes), which has been depicted in many beautiful songs.
"The magnificent sunset at West Lake is also unforgettable, which makes me return to the city again and again in autumn," she said.
Street hawkers seem to carry the whole autumn on their bicycles, offering various kinds of flowers, young rice flakes, green rice cakes and ripe sấu fruit (Dracontomelon) as snacks.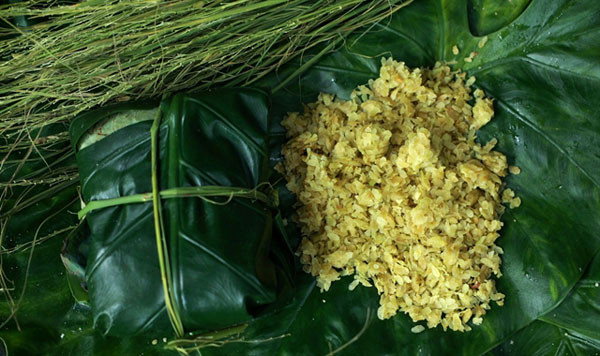 Turning a 'delicacy' into a special trademark
Travel agencies have advertised autumn tours on their websites. These include visiting the Old Quarter by electric cars and cyclos, relic sites like the Literature Temple, Thang Long Citadel Complex, the Flagpole, the Mausoleum of President Ho Chi Minh, and the One-pillar Pagoda.
Various landmarks are recommended for taking photos of Hanoi's autumn, like Hoan Kiem Lake, West Lake, Long Bien Bridge, and streets with falling leaves, including Phan Dinh Phung, Thanh Nien, Hoang Hoa Tham, and Hoang Dieu.
Various tours discover French colonial buildings like the Opera House, the former Indochinese University, and the Institute of the Far East.
"Though there are many alluring destinations in autumn, the number of tourism products for this season remains limited," Thang said. "Travel agencies are just focused on popular destinations and familiar things."
In the past two years, the Hanoi tourism sector has introduced some new things to do, especially in autumn, like city tours on double-decked buses; night tours at Hoa Lo Prison Relics and Thang Long Citadel Complex; a walking tour about French architecture in Hanoi; and bicycle tour to the Old Quarter and the city outskirts.
"However, some tours have not attracted many customers for various reasons, such as the double-decker bus and bicycle tours," Thang said.
Vu The Binh, chairman of the Vietnam Tourism Association, suggested the city tourism sector launch an "Autumn Strategy", gathering all products themed "Autumn" of travel agencies and popularising images of Hanoi in autumn to domestic and international guests.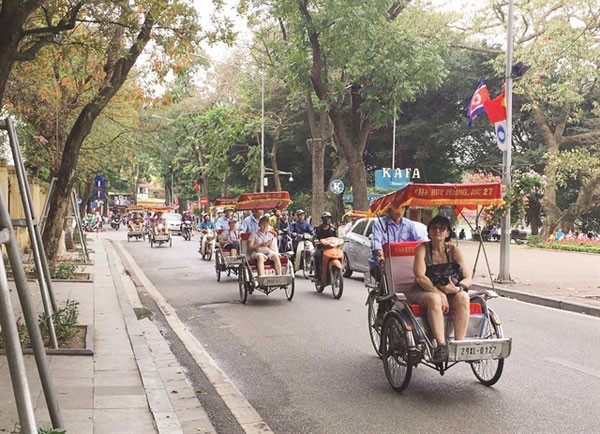 "I think we should build more ideas for the typical autumn that only Hanoi has, like organising events introducing delicacies such as cốm (young rice flakes) in villages, or culture and sports in autumn," he said.
"We should organise annual events in autumn in Hanoi like Da Nang with the international firework festival and Ha Giang with the buckwheat festival."
Giang said the department had encouraged localities and businesses to launch new products.
From now to the end of the year, the department will host several events to lure international guests, like the áo dài (traditional long dress) festival and a photo contest in Hanoi City.
Over the past eight months, 12.38 million people have visited the capital, more than a four-fold increase from last year. The number of international guests was 582,000, and income from tourism reached US$1.5 billion, more than 4 times up from last year.
Giang said before the autumn-winter peak season, the city had surpassed its visitor target number this year (about 10 million visitors).
The department has encouraged travel agencies to develop unique products like extreme sports, flying hot air balloons in the Ba Vi Mountain area, and paragliding in Chuong My District on the western outskirts of the city.
The department has also suggested relaxing tours combining healthcare services, homestays in Ba Vi, Son Tay and Soc Son; shopping tours to Dong Anh, and night culture tours and discovering culinary delights in the city's Old Quarter.
Source: Vietnam News