Tourists feel safe when visiting Temple of Literature

The number of tourists visiting the Temple of Literature, known locally as Van Mieu, has begun to rapidly increase in recent days as a result of the drastic actions taken by Hanoi in combating coronavirus.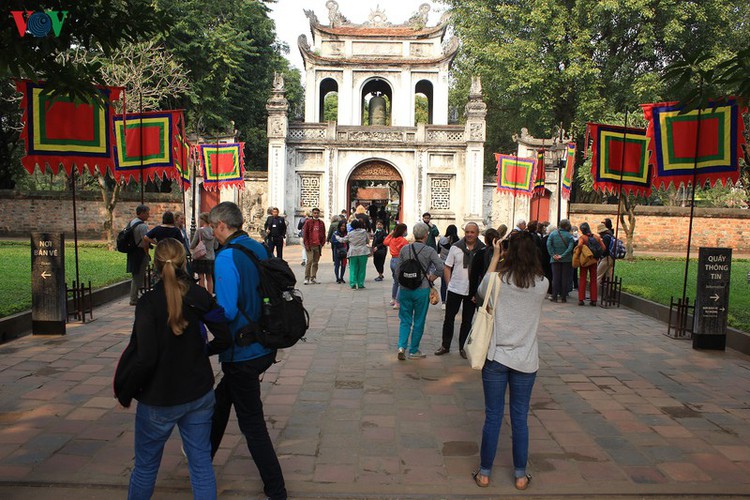 Following the Lunar New Year the Temple of Literature is usually a popular destination among tourists. However, this year has seen the number of tourists visiting the area take a dramatic fall as a result of the COVID-19 epidemic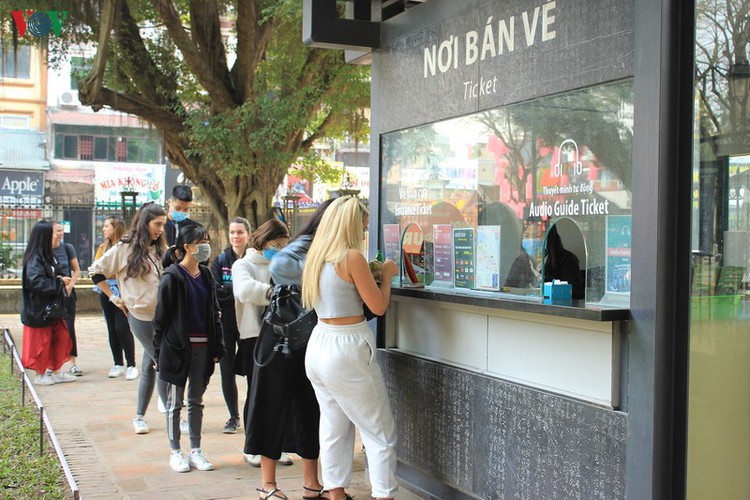 Despite a sharp decline in the overall number of visitors, recent days have seen greater numbers of foreign tourists gather around the ticket counter at the front of the tourist site as interest grows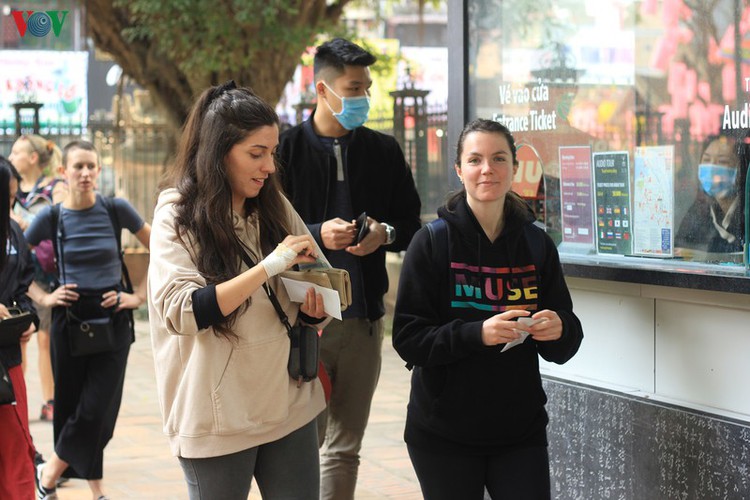 According to Le Xuan Kieu, director of the Van Mieu - Quoc Tu Giam Relic Area, due to the effects of COVID-19 epidemic during the early days of February, the number of visitors was cut in half when compared to the same period from previous years.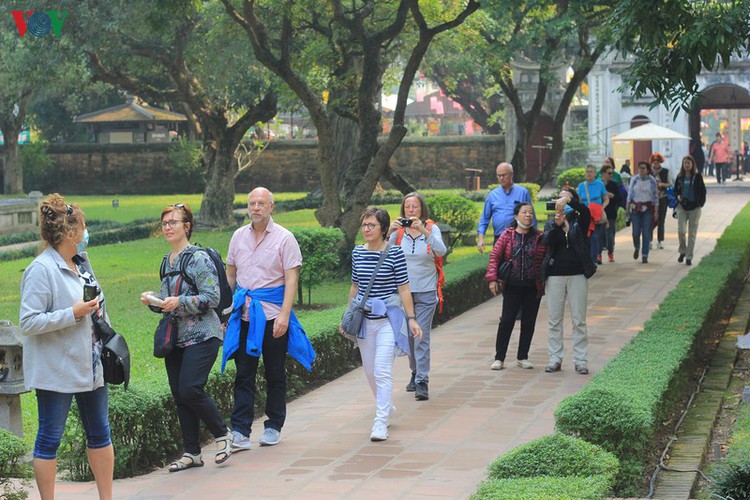 During this time, the tourist site welcomes approximately 2,000 to 2,500 visitors each day, with most arriving from European and American countries. The number of Asian and domestic tourists has also dropped significantly in comparison with previous years, Kieu adds.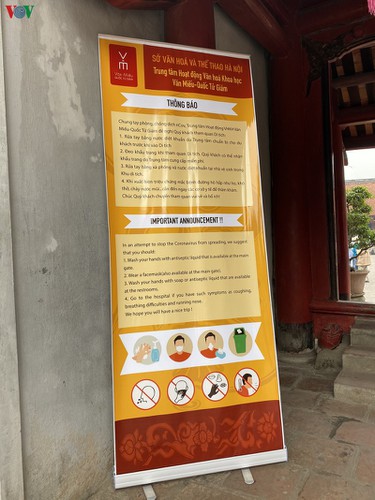 At entrances to the tourist site there are signboards posted that instruct visitors on ways in which to prevent the COVID-19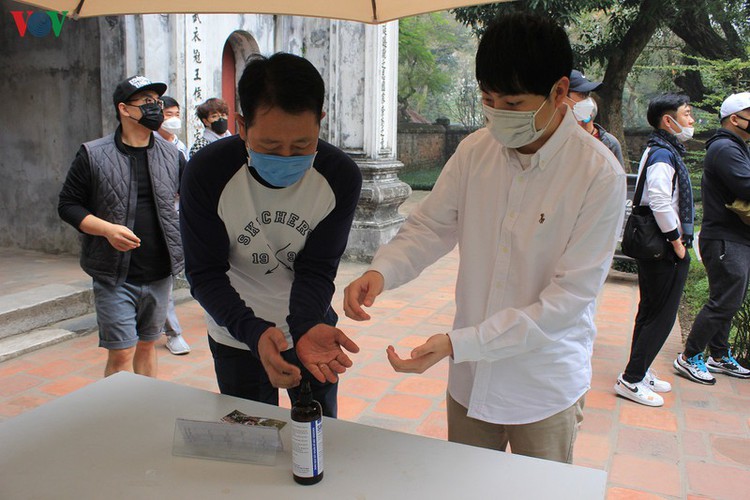 Hand sanitisers and face masks are also delivered free to guests.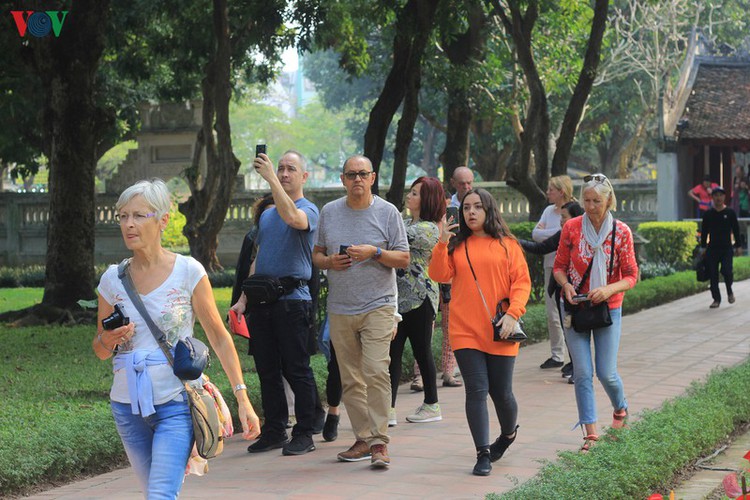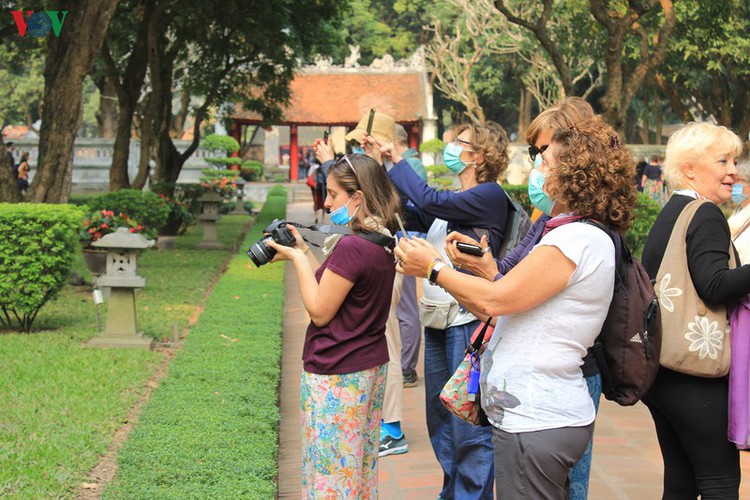 Once inside the relic site, tourists are keen to snap many photographs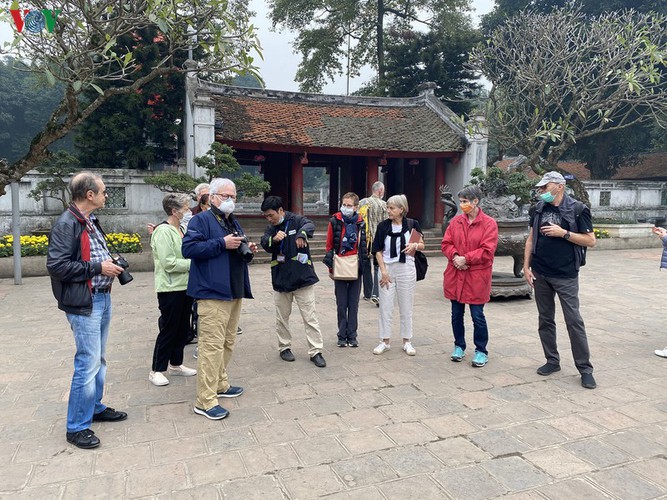 The Management Board regularly disinfect tourist sites when they're closed as a means of avoiding troubling the activities of visitors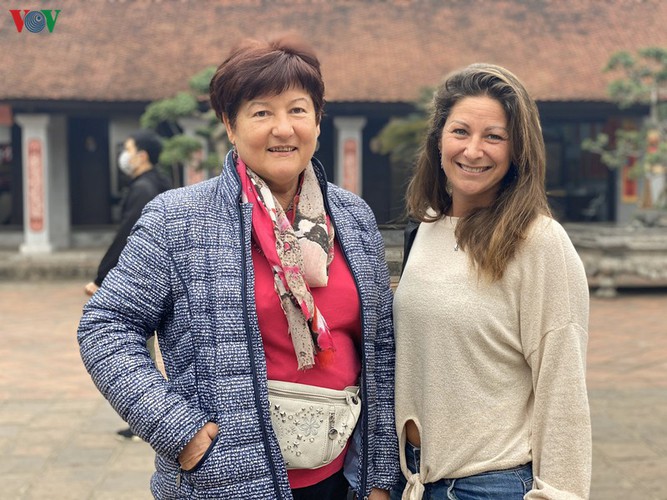 A tourist from Hungary says this is his first visit to Vietnam, noting that the country is a safe tourist destination.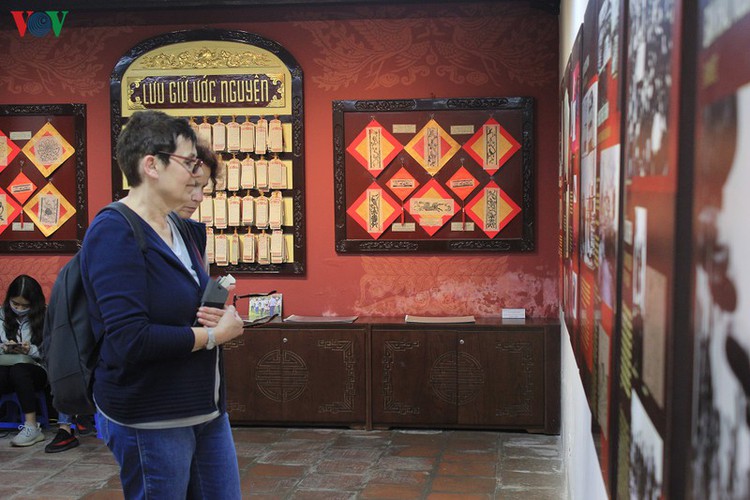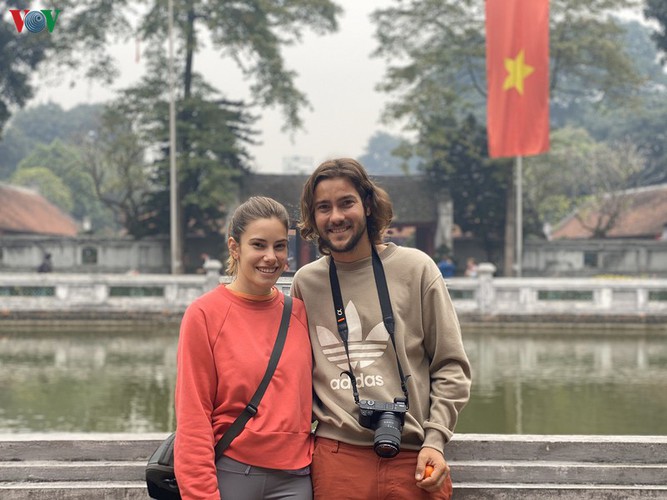 Travelers from Spain says they have researched the nation's effective prevention work against the COVID -19 epidemic before they travelled, adding that they feel safe whilst exploring the beautiful landscapes that the country has to offer
VOV

These days, doctors, nurses and employees at Facility no.2 of the National Hospital of Tropical Diseases in Kim Chung Commune, Dong Anh District, Hanoi, are accompanying with patients to fight against COVID-19.
Many buildings in Hanoi have deployed measures for coronavirus prevention.