Trade ministry to support enterprises in boosting exports
The Trade Promotion Agency under the Ministry of Industry and Trade (MoIT) will collaborate with relevant agencies in carrying out measures to help enterprises expand their shares in foreign markets, said Vu Ba Phu, head of the agency.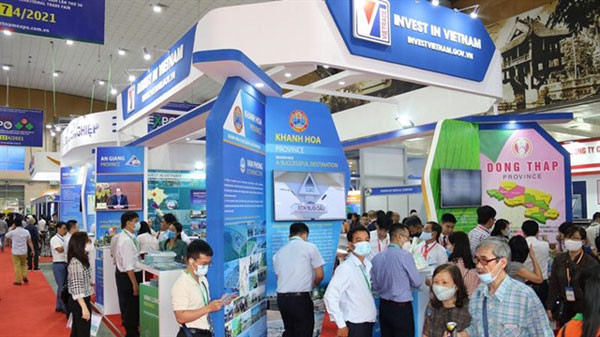 Localities will get support relating to trade promotion activities in key markets, the official told Sài Gòn Giải Phóng (Liberated Saigon) newspaper.
Support programmes will be devised, aiming to improve the capacity for enterprises to meet the trend of green trade, he said, adding the MoIT will also facilitate the connection between businesses and localities.
Attention will be paid to enhancing the effectiveness of the National Brand Programme, thus helping enterprises' products go deeper into global supply chains.
According to the MoIT, the total import-export turnover of Vietnam reached US$732 billion last year, up 10 per cent year-on-year.
Minister Tran Hong Dien said rising inflation, energy shortages and disruptions of raw material supply chains in many countries will result in a decline in orders. This will have a negative impact on Vietnam's economy, he noted.
To maintain traditional export markets as well as expand new ones, it is necessary for enterprises to grasp market signals, the minister said, noting that Vietnamese trade offices abroad play a vital role in collecting market information and providing it for enterprises, associations and localities.
Tran Cong Quynh, Vietnamese Trade Counsellor in Canada, said her trade office is working with the textile, garment, footwear and food processing associations in the host country to capture demand for importing goods from Vietnam. A delegation of Canadian businesses is expected to arrive in Vietnam to explore opportunities in this regard, she revealed.
A representative of a Vietnamese trade office in Europe said preparations are underway to bring domestic trade promotion delegations to international trade fairs in this continent, including Global Seafood Expo 2023 from April 25-27 in Barcelona, Spain and Fruit Attraction 2023 from October 3-5 in Madrid.
Source: Vietnam News