In recent years, Son Hillock has become a new attractive destination in the Mekong River Delta city of Can Tho, where visitors can make folk cakes, watch mullet fishes leaping and enjoy fresh fruits right here.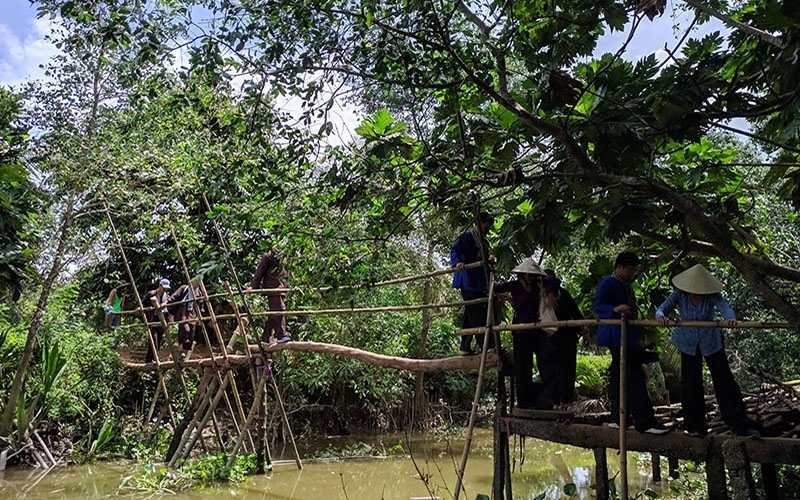 Son Hillock has been added to the tours discovering the Mekong River Delta provinces. British billionaire Joe Lewis, owner of Tottenham Hotspur football team, chose Con Son as his destination in June.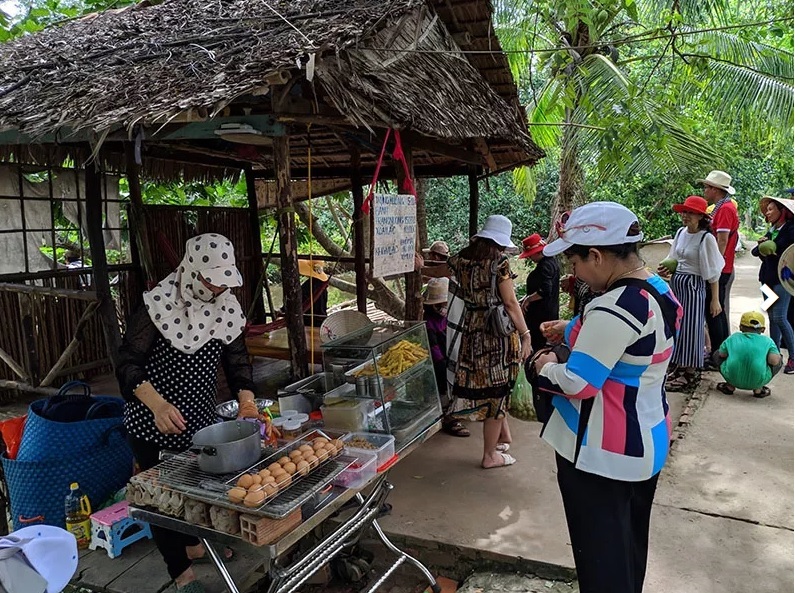 From the centre of Can Tho city, tourists can travel about 10km to Co Bac ferry in Le Hong Phong street, Binh Thuy district to rent a boat to the hillock. In addition to luxuriant fruit trees and abundant fishes and shrimps, the destination has been famous for the hard-working, honest and friendly locals.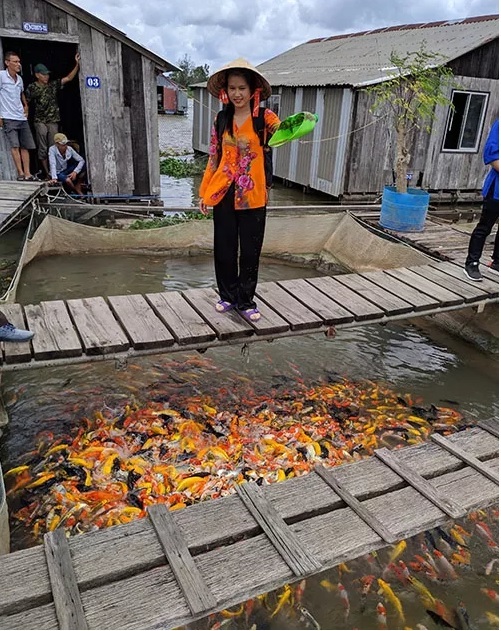 Bay Bon's fishing raft has been turned into a tourist attraction in the hillock.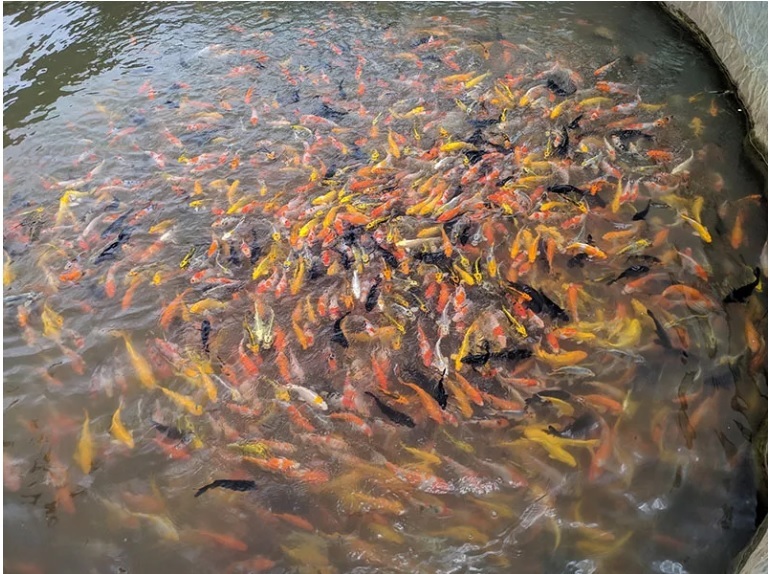 Bay Bon's raft has been divided into outdoor and indoor areas, with different kinds of fish. Visitors not only learn about the caring and processing of fishes but also feeding them.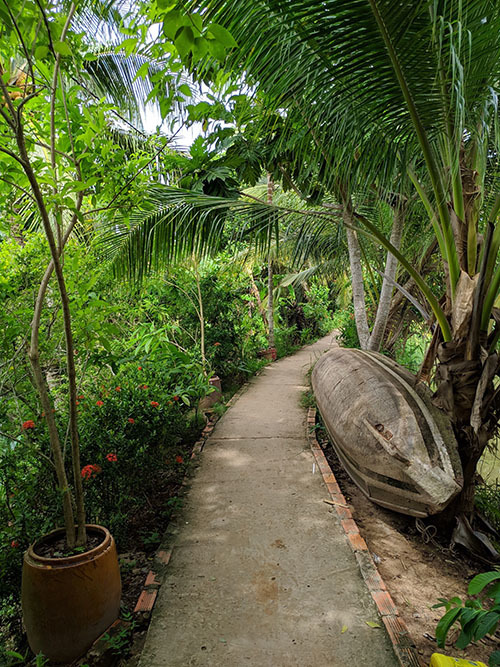 A newly a small concrete path will take visitors to orchards in Son Hillock. Almost households have gardens with all kinds of seasonal fruits, such as guava, mango, longan, strawberry, rambutan and durian. Tourists can even pick and eat fruits right in the garden. Watching mullet fishes leaping is also one of wonderful experiences in the hillock.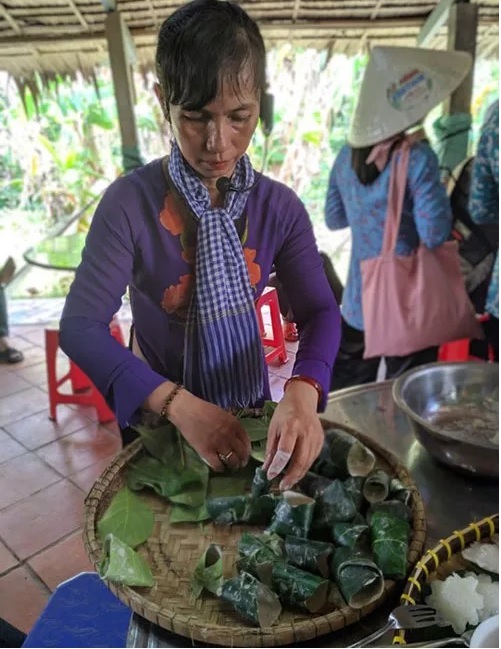 Billionaire Joe Lewis and many other visitors were impressed with the experience of making cakes at the house of Bay Muon artisan who is capable of making nearly 100 kinds of folk cakes.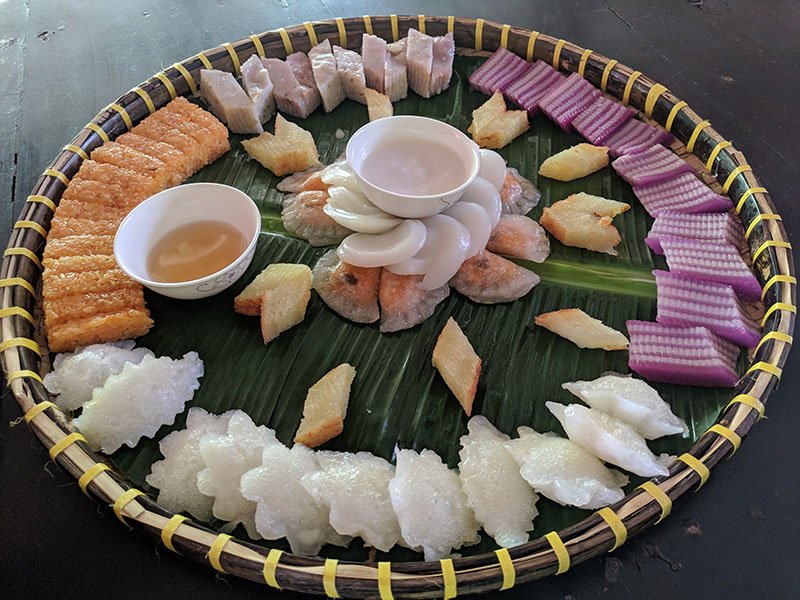 The cakes will be steamed and boiled after being made. Various kinds of eye-catching cakes, from banh la mit (rice cakes rolled in jackfruit leaves), banh chuoi (banana cake) and banh khoai (sweet potato cake) are arranged in a tray.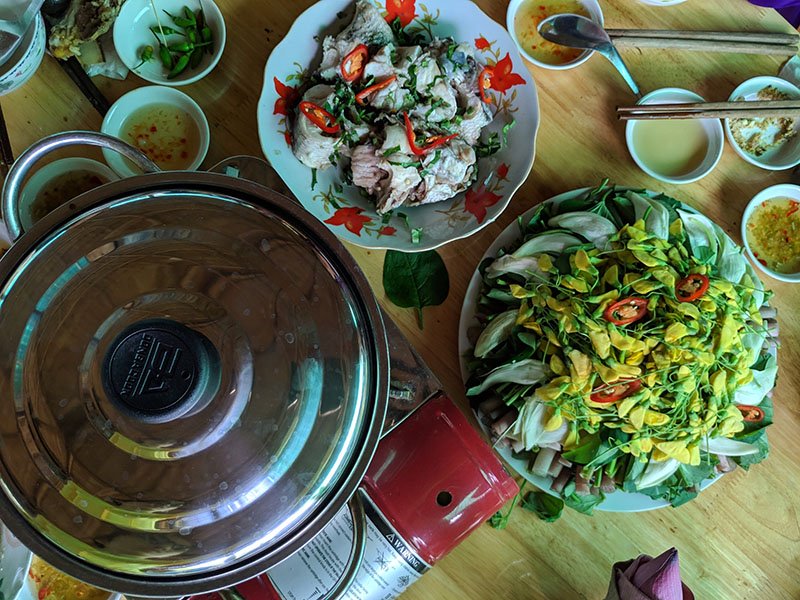 Visitors should spend a whole day in Son Hillock to enjoy the local specialties. A soup hotpot with local vegetables will bring unforgettable experience to tourists.
Nhan Dan