The Ninh Van ancient stone carving village in the northern province of Ninh Binh provides a wide variety of handicraft products domestically and abroad. 
This traditional profession has provided a prosperous life for locals, employing thousands of workers.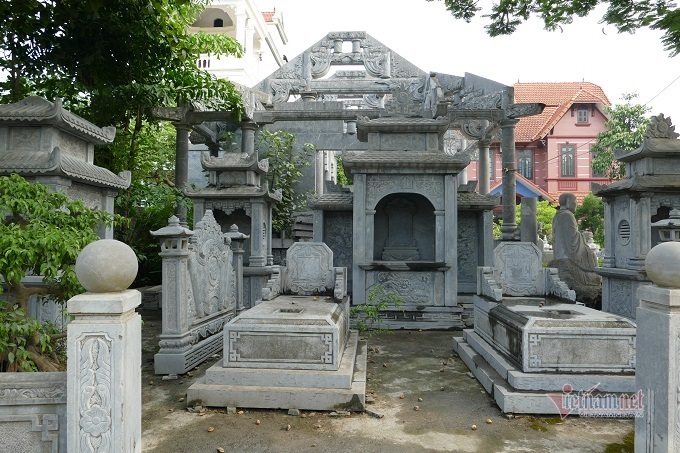 The 500-year-old Ninh Van stone carving village is located in Ninh Van commune (Hoa Lu, Ninh Binh), about 8km away from the city center. The ancestor of the village's stone handicraft is Hoang Sung, from Nhoi village (Thanh Hoa), who came to Ninh Van for a career setup. It was then passed on to his descendants. Initially, stone artisans made a variety of merely grain mills for basic needs... Over time, the products became more diverse.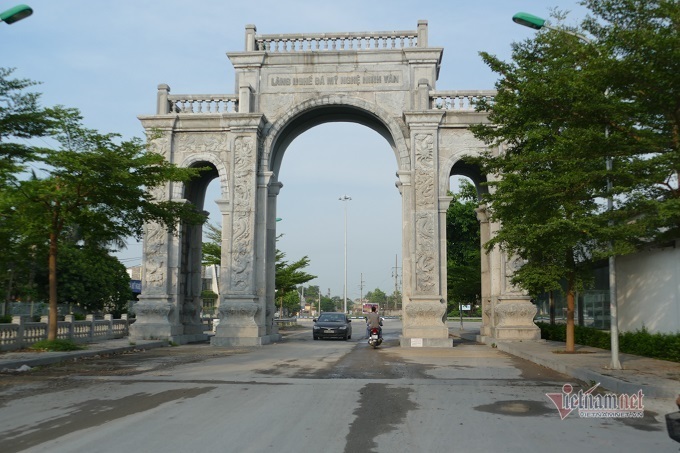 The entrance gate is made from stacked monolithic stones with curved dragon carvings that create a spectacular look.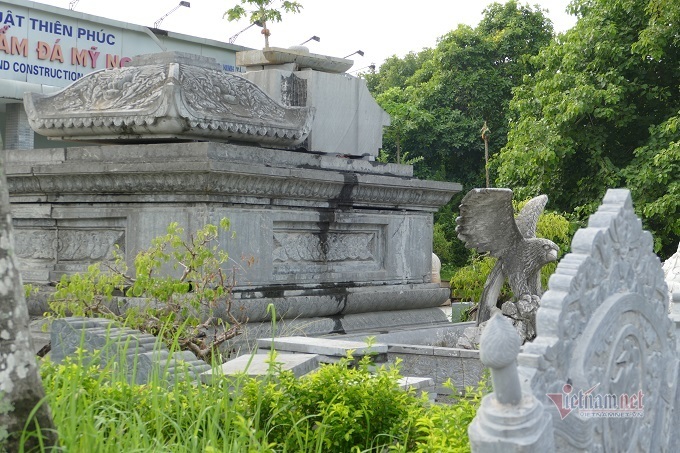 Some typical works of Ninh Van handicraft village have retained their reputation: King Khai Dinh Tomb in Hue, Thai Vi Temple in Ninh Binh ....
Master craftsmen are busy with their work, transforming raw rough stones into pieces of art such as Buddha statues, lion statues, stone pillars... the carving sounds of tools against the stones impresses onlookers.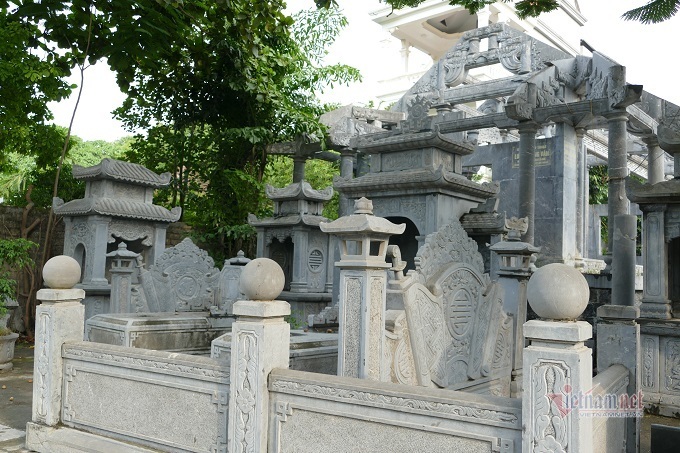 Stone tombs of all shapes and sizes are displayed along the way.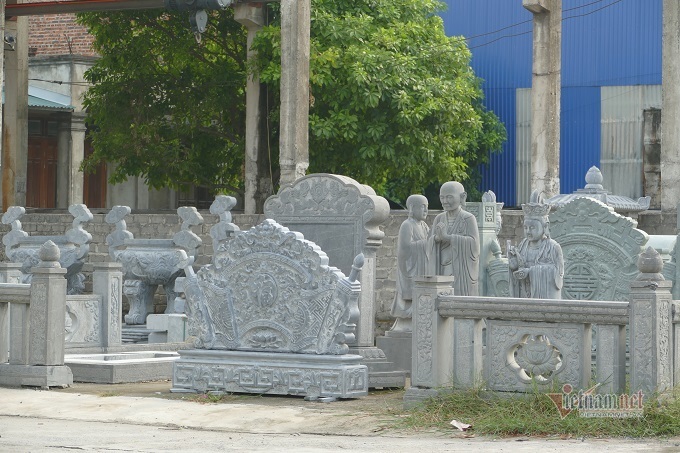 Cuon thu (altar painting or altar calligraphic board) and idoltry statues crafted by artisans in Ninh Van village are considered by experts to be very delicate and full of spirit.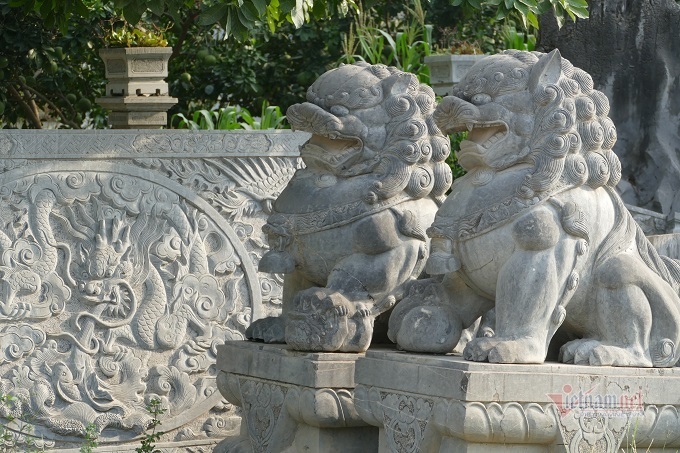 The stone lion couple and dragon-carved stone relief await transfer to the construction site.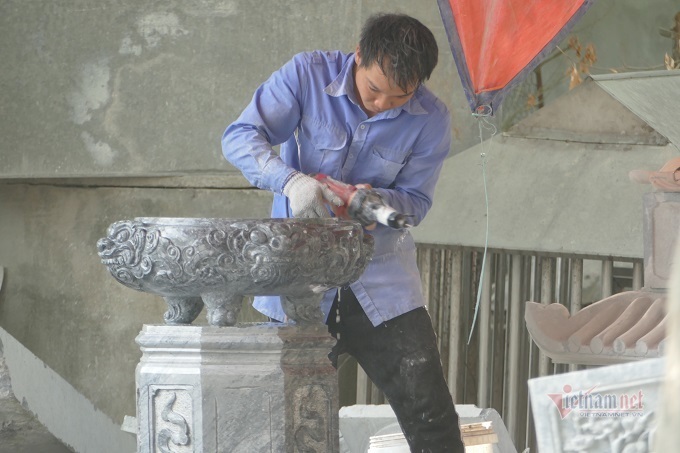 Traditional stone processing in Ninh Van includes many stages, depending on different kinds of products and materials.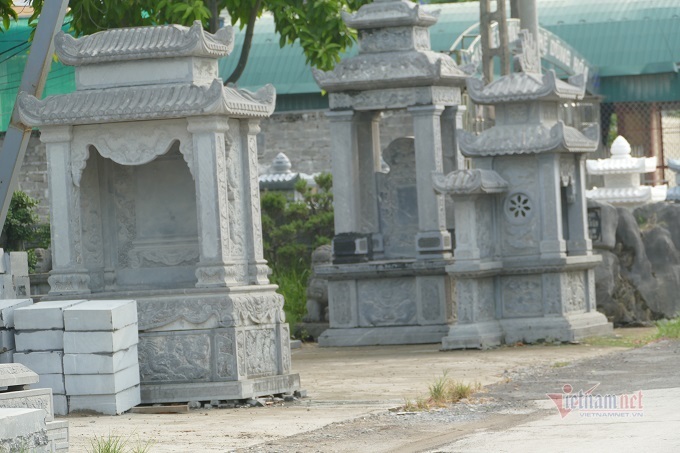 "All stages of stone-processing used to be completely handcrafted, which was very exhausting and wearing. Thanks to modern technology, the productivity has significantly improved," says Mr. Luong Trinh, 31, an owner of a stone-processing facility in the village.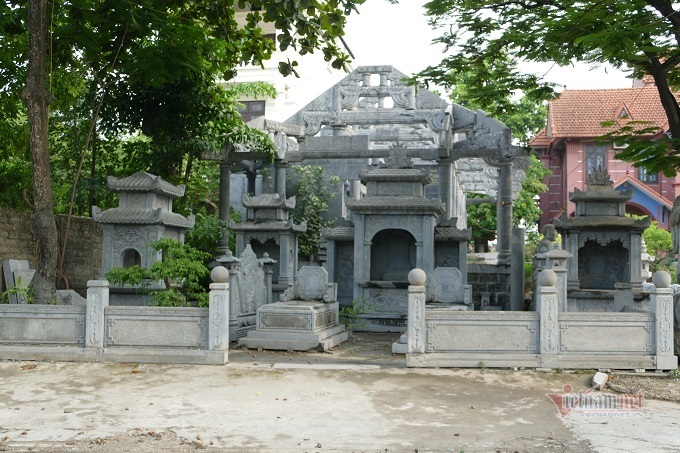 An intricately carved stone house and tomb costs tens of billions of VND.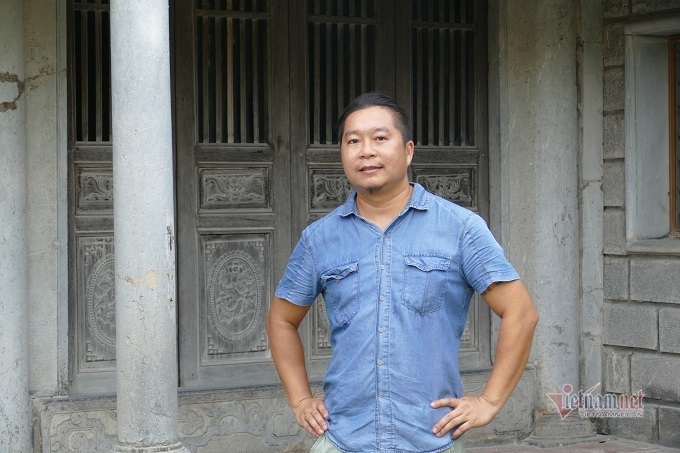 Mr. Luong Trinh is from a family with a longstanding tradition of stone art in Ninh Van.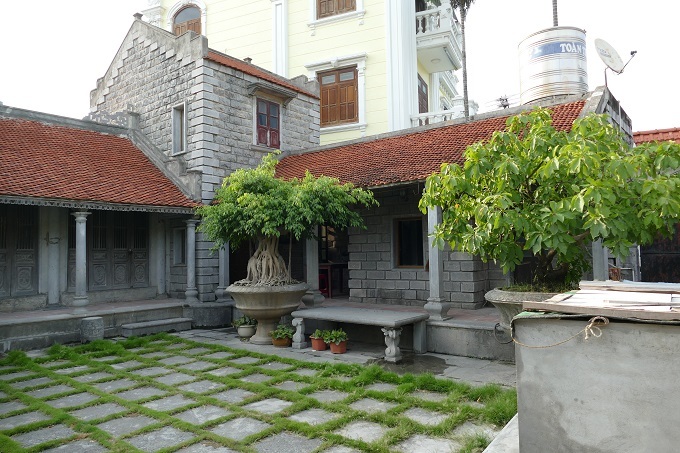 His magnificent 100-year-old stone house, one of a kind!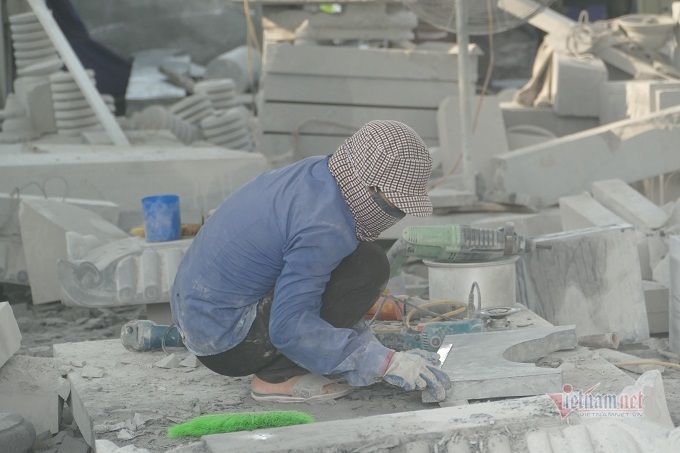 A delicate work requires fine artisans who excel in sculpting. Apart from available stone from the neighboring limestone mountains, Ninh Van people also import stone from Thanh Hoa.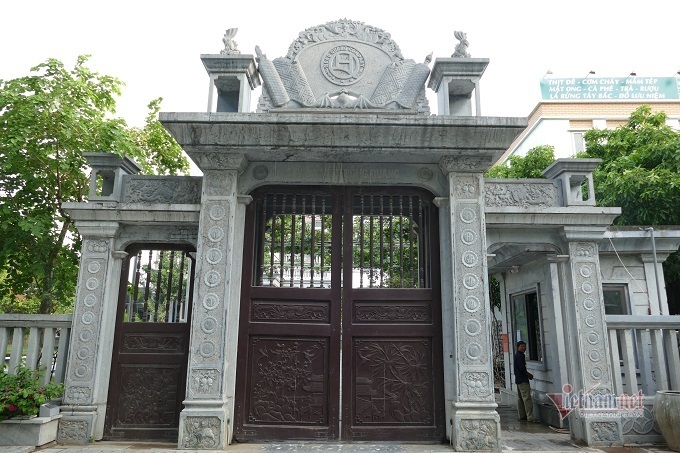 The stone villa of Mr. Trinh's uncle is worth a hundred billion VND in the Hoa Lu tourist area of Ninh Binh.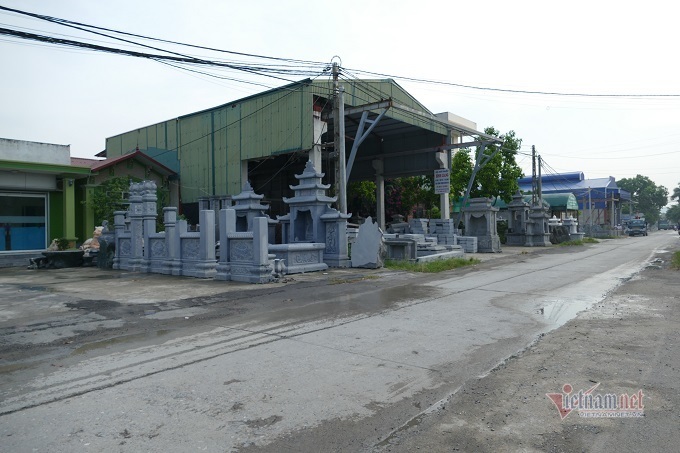 There are 2,900 households in Ninh Van commune, 1,025 of which produce stone handicraft. Regular workers here include 2,000 people, seasonal labors  1,000, and 2,000 people from other localities. Provincial People's Committee has a project to build a larger scale production zone. Phase 1 is completed, while phase 2 is underway. Environmental pollution has reduced by 70%, especially noise pollution and dust leakage, thanks to soundproofing and closed systems within all workshops.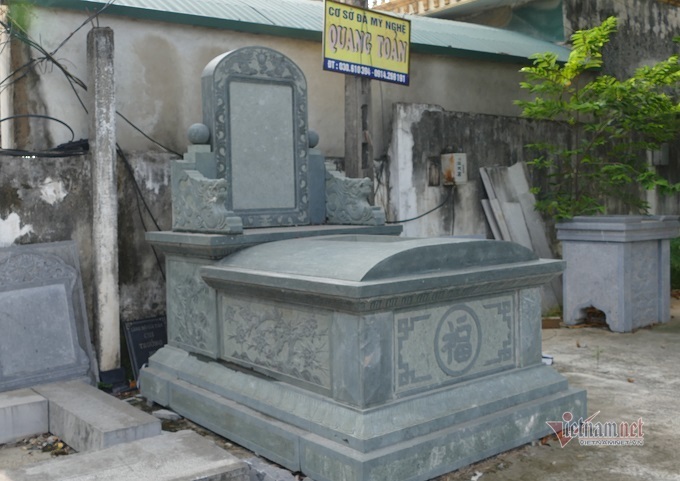 VND 20 million to VND80 million ($900-3,800) is the price range for a single antique-coated stone tomb in Ninh Van offering up to a hundred years of durability. There are also many tombs that can cost up to billions of VND. Price depends on the sophistication, size and age of the stone. The longer the stone is, the shinier it looks, and the sharper the pattern.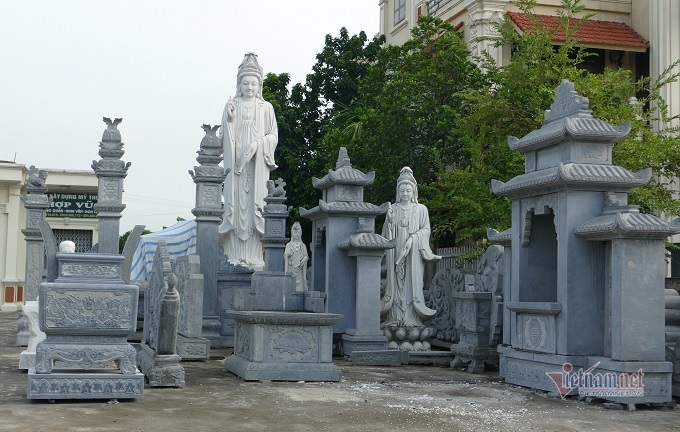 White stone statues of Quan Yin Buddha.
Minh Khue

Suoi Giang commune in Van Chan district, Yen Bai Province, possesses a source of valuable ornamental stones with different unique shapes and beautiful colours, attracting thousands of visitors to the locality.

An old craft village situated in a small alley in Ward 12 of District 6 in Ho Chi Minh City is renowned locally for making a variety of Buddha statues, with the area developing into a tourist attraction over the past few decades.