With an epic 20 km-long road leading to the peak of Bach Ma mountain, visitors are able to savour an array of scenic views including majestic mountains, forests, streams, and clouds.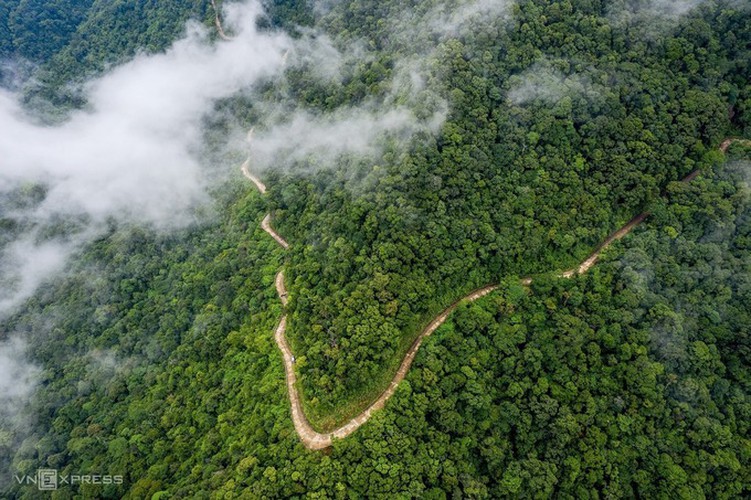 A birds-eye view of the winding road heading up Bach Ma mountain. The tourist destination is part of Bach Ma National Park, and is located over 40 km away from Hue. After purchasing a ticket, tourists are able to rent a car from the gate of the National Park and take it to the Hai Vong Watch Tower, the highest point of Bach Ma mountain.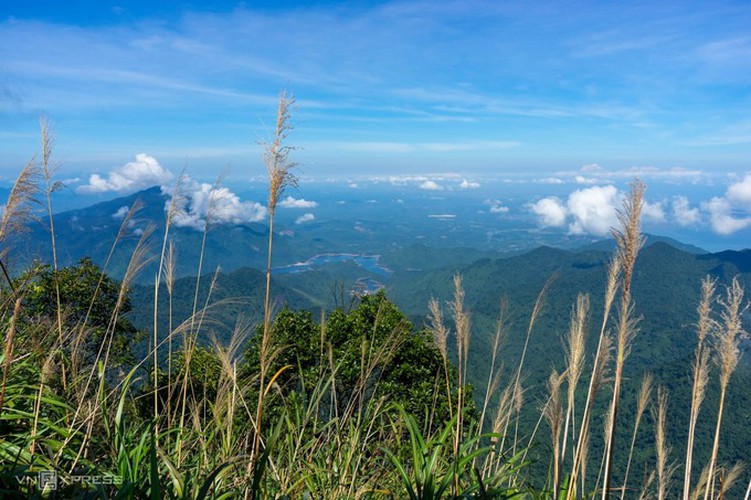 Visitors can sample some of the area's breathtaking scenery surrounded by primeval forests along the mountainous roads.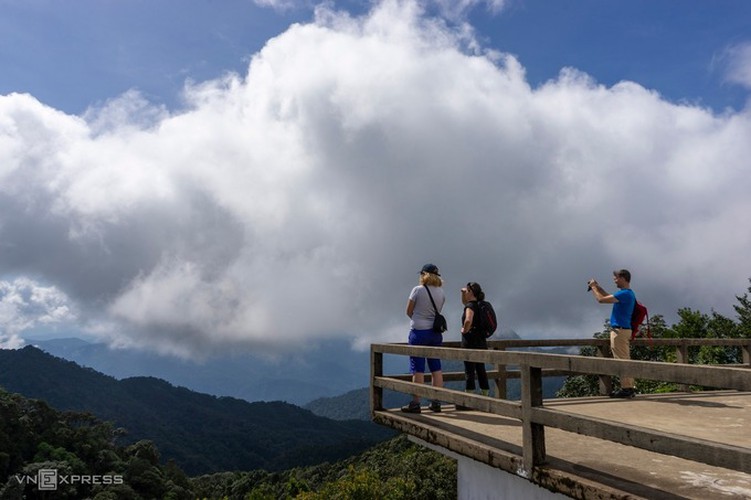 A group of foreign tourists take a break at the Hai Vong Watch Tower in order to snap some memorable photos of the nearby peaks covered in white clouds. Visitors keen on photography can also get panoramic view of Lang Co Bay and Truoi Lake from the tower.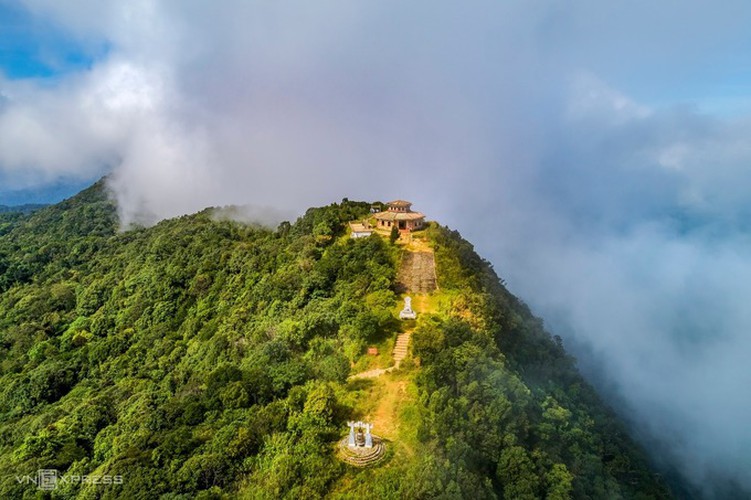 A panoramic view of Bach Ma mountain's peak from the Hai Vong Watch Tower.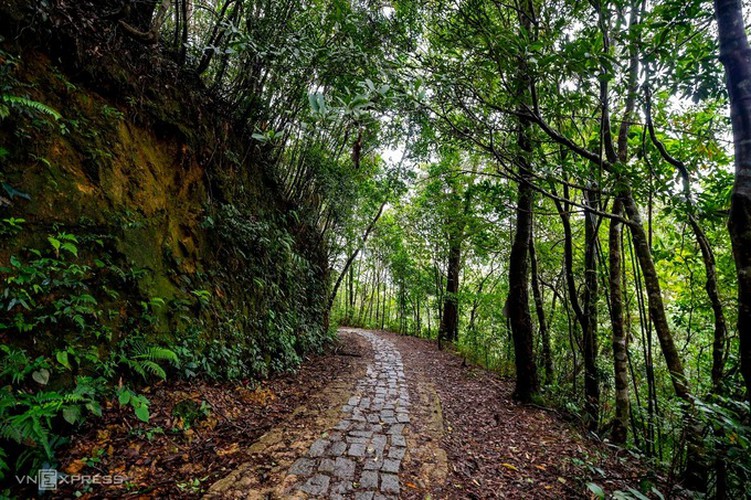 The rainy season usually runs from September to December. During this period, the trail to the mountain can become quite slippery, as a result, visitors are advised to follow instructions of experienced tour guides.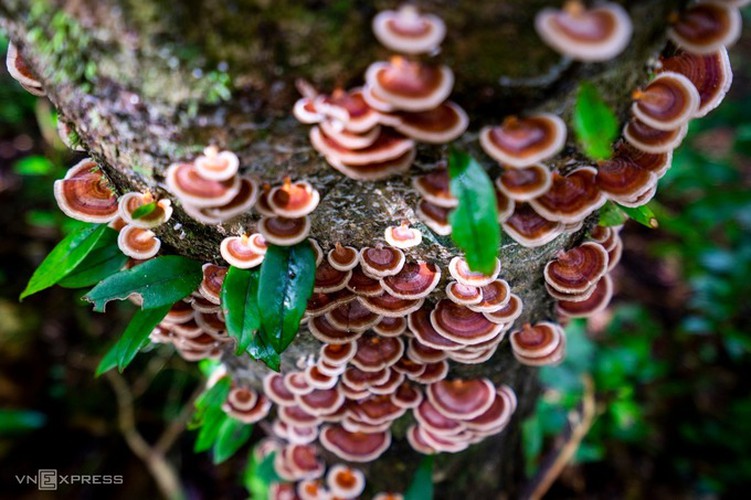 A closeup shot of a fungus that grows on trees throughout the forest. In total, there are 332 species of mushrooms growing in the forest around Bach Ma National Park.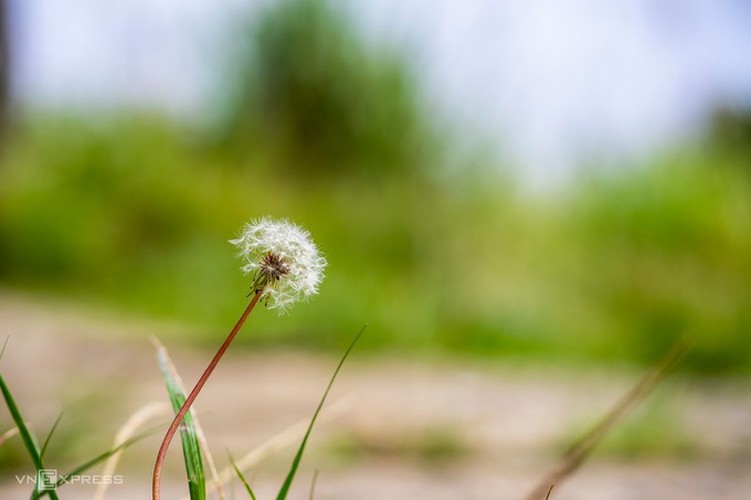 Bach Ma National Park has a total area of 37,500 ha, and is home to a diverse range of landscapes including mountains, forests, waterfalls, and streams. The area hosts more than 2,300 plant species, in addition to 1,700 animal species.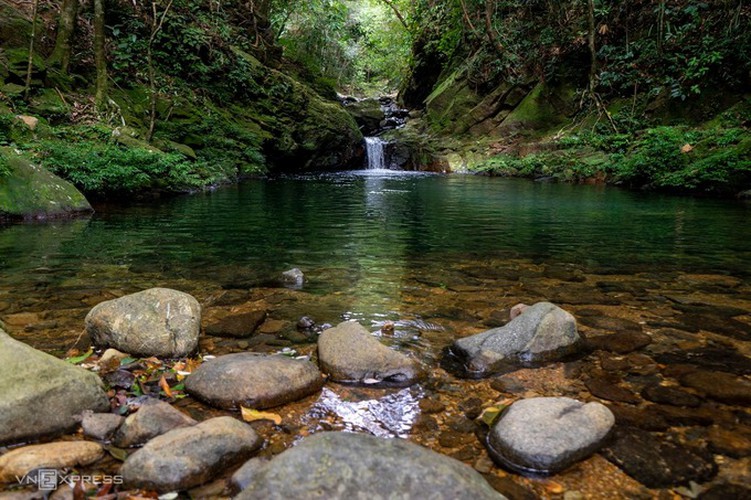 Upon leaving the Hai Vong Watch Tower, visitors can travel approximately five km through the forest to get to Ngu Ho lake, a site famed for its cool and crystal-clear water. When visiting Bach Ma, travelers can choose a range of tourist attractions, including Do Quyen waterfall.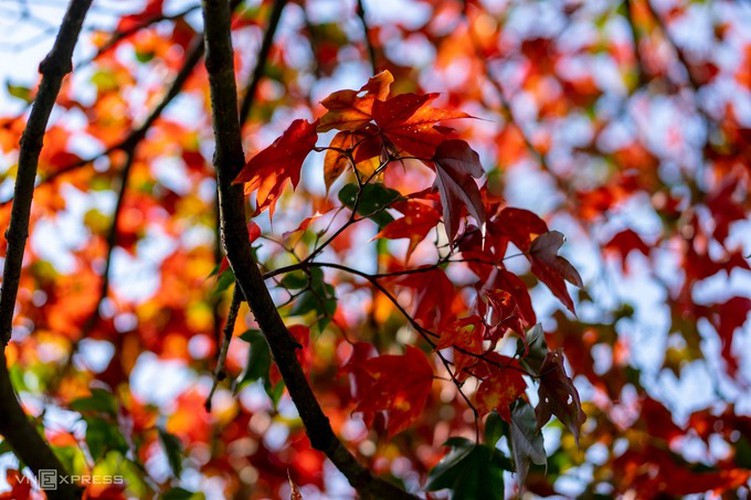 Between March and April, visitors have the opportunity to see the maple leaves turning red, creating beautiful scenery throughout Bach Ma.
VOV/VNE

Scientists have found three items of rhino fossil dating back between 30,000 and 50,000 years at a cave of the central province of Quang Binh's Phong Nha-Ke Bang National Park.

Chopping open a coconut, pouring the liquid into a cup and taking a big slurp, Nguyen Quoc Tuan, also known as Sau Tuan, carefully observes his four rows of ginger.