An exhibition providing information on Turkish tourism for Vietnamese people will take place in Ho Chi Minh City from May 3-5.
VN bloggers to promote holidays to Turkey
Turkey imposes anti-dumping evasion duties on Vietnam's POY yarn
Vietnam, Turkey foster scientific cooperation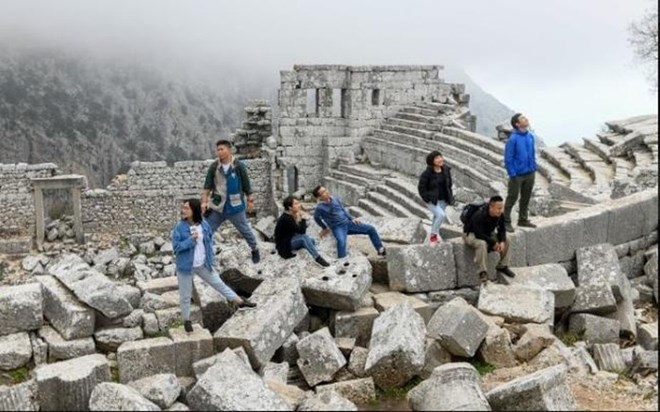 A group of Vietnamese tourists takes part in a 10-day trip to Turkey
In addition to photos and videos of the country, members of a Vietnamese delegation who recently took part in a 10-day trip to Turkey will share their experiences at the event.
Visitors will also be able to join talk shows and receive tips for travelling to the country.
The event will be held free of charge at the Saigon Centre shopping mall.
In July 2016, Turkey's national flag carrier Turkish Airlines opened a direct flight connecting Istanbul and Vietnam's Hanoi and HCM City, with one flight a day each.
The air routes not only act as a new transit route from Vietnam to other countries around the world, especially in the Middle East and Africa, but also intensify people-to-people exchanges.
Special tours taking Vietnamese visitors to world heritages and natural wonders in Turkey were previously launched by Turkish Airlines and the Turkey National Administration of Tourism.-VNA