Many provinces in the central region have planned to welcome visitors from other provinces and cities who have "green" or "yellow" cards.
Some localities such as Khanh Hoa and Thua Thien - Hue have agreed on the plan of reopening domestic are routes of the Civil Aviation Administration of Vietnam (CAAV), which will facilitate these provinces to restore their tourism industry in the new normal context.
Domestic flights are also scheduled to be available as of October 10.
Visitors can refer to the following "opening-up" tourism plans of some provinces and cities to make their travel plans after a long time of social distancing.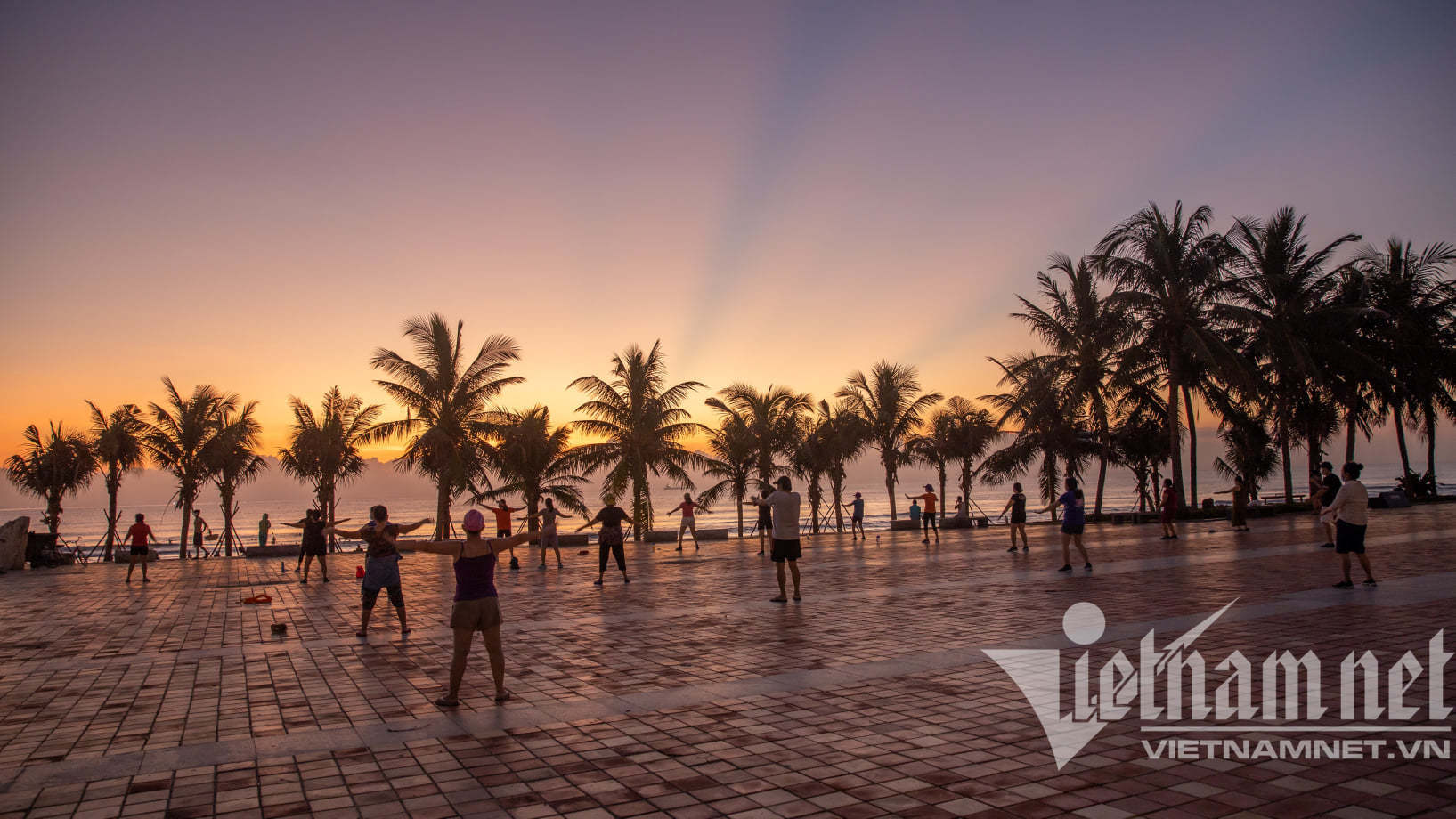 The central province of Khanh Hoa: From October 1 to 15, residents of Khanh Hoa province who have a Covid-19 green card (fully vaccinated with two vaccine doses) or a Covid-19 yellow card (getting one vaccine dose) can use tourism services at isolated tourist sites. The province has nearly 50 hotels and resorts that are eligible to serve tourists.
From October 16 to November 15, Khanh Hoa allows local residents to swim at beaches in the "green zones" (pandemic free), on the conditions that they must be citizens in the "green zones" and must not gather with more than five people. During this period, the province will also welcome tourists from other localities, who must have a Covid-19 green card.
Khanh Hoa is one of six localities (Dien Bien, Phu Yen, Binh Dinh, Thanh Hoa and Kien Giang) that have fully agreed with the CAAV's plan to reopen domestic flights.
In the central province of Thua Thien - Hue: The Hue Monuments Conservation Center will allow visitors to some relic sites such as the Hue Royal Citadel, the mausoleums of King Minh Mang, King Tu Duc and King Khai Dinh. However, tourists will be allowed to join outdoor tours only.
To participate these tours, local visitors are required to strictly implement 5K measures and scan the QR code before entering any tourist site. For tourists from other provinces' visitors, medical supervision must be completed in accordance with current regulations.
In the central province of Quang Binh: From October, this province allows tourism businesses to organize closed tours for vaccinated visitors (both one or two vaccine doses), who have negative rapid or RT-PCR tests against Covid-19.
The central city of Da Nang: From September 30, Da Nang has allowed local people to swim in the sea from 4:30pm to 6:30pm and they have to leave the beach immediately, without bathing in fresh water, gathering and playing sports on the beach. Hotels and tourist accommodation establishments are permitted to reopen but not more than 30% of the capacity.
The central province of Binh Thuan: From October 20, this province will welcome domestic tourists and foreigners living in Vietnam, under safety criteria. Hotels and resorts up to 3-5 stars or equivalent, travel services, tourist attractions that meet safety criteria recognized by the Provincial People's Committee are allowed to serve tourists.
Ho Chi Minh City: Since October 1, local residents have been allowed to travel within the city. The people in HCM City who have got two doses of vaccine or have recovered from Covid-19 can go to tourist sites, resorts, sightseeing sites...
Other services serving tourists are allowed to operate at up to 50% of their capacity provided that they meet the criteria for epidemic prevention and control. Restaurants in accommodation establishments, resorts and tourist attractions are only allowed to served tourists on-site, not organizing buffets.
The Central Highlands city of Da Lat: In September, Lam Dong province allowed tourist sites in Da Lat city to open its doors to local residents. This province plans to welcome visitors from other provinces from November to some selected sites in Da Lat city, and the districts of Bao Loc, Lac Duong, Duc Trong, Di Linh and Da Huoai.
The southern province of Ba Ria Vung Tau: The province has allowed four tourist sites to serve visitors in the form of "bubble" (closed tours), including Melia Ho Tram Resort, Binh Chau Hot Springs, The Grand Ho Tram Resort & Casino (Xuyen Moc district) and the Six Senses Con Dao Resort (Con Dao district) on the condition that they have to meet criteria on epidemic prevention and control. Visitors to these sites must have two doses of vaccine (at least 14 days since the last dose).
The northern port city of Hai Phong has permitted local tourist sites to service local residents as of October 1. Visitors and employees at tourist sites must meet one of the following conditions: negative test result for SARS-CoV-2; fully vaccinated or certified recovered from Covid-19.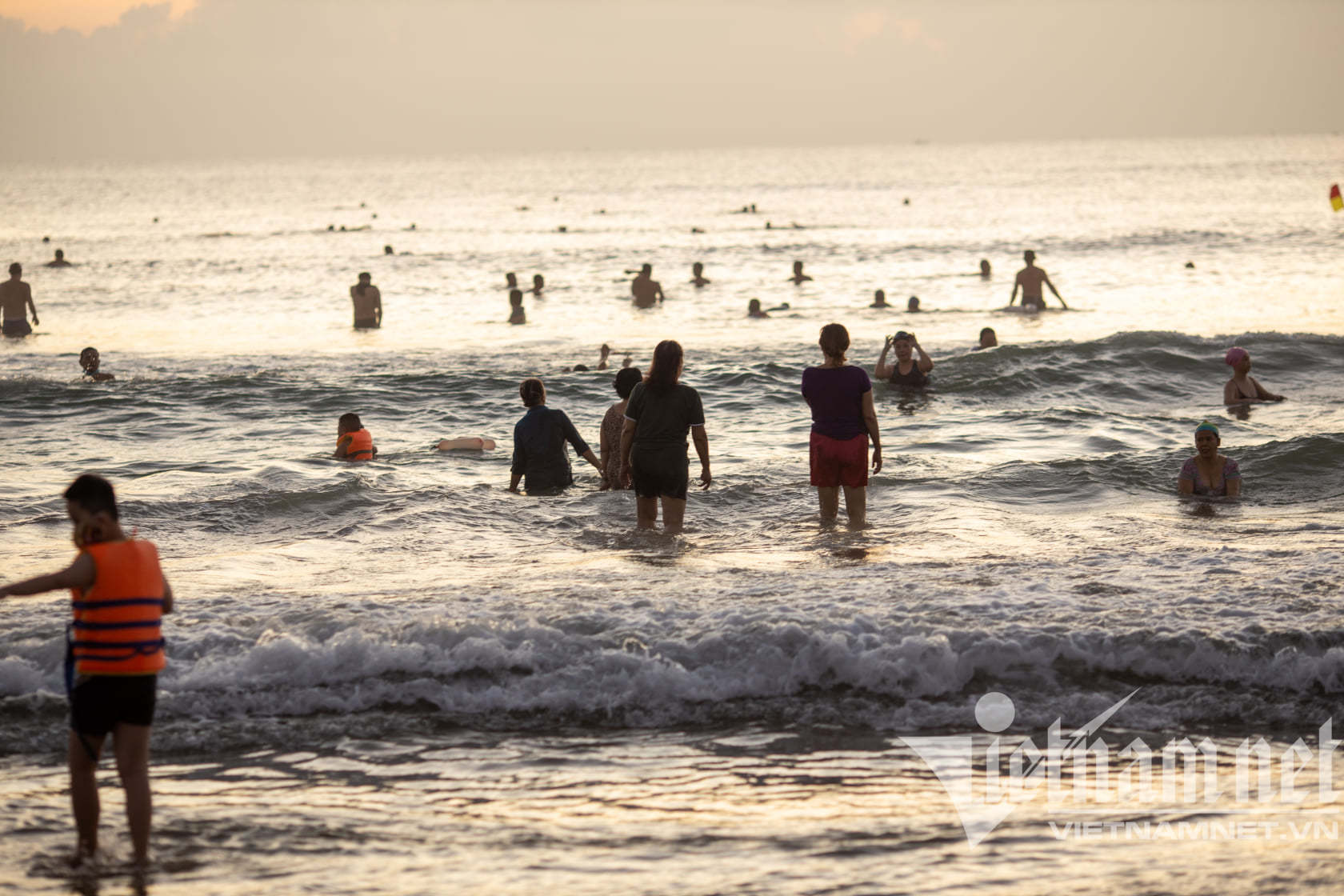 The authorities of Hanoi have allowed local people to participate in outdoor activities, to go to camping sites in the districts of Soc Son, Dong Mo, Ba Vi... provided that there are no more than 10 people gathered.
The northern coastal province of Quang Ninh: Since mid-September, Ha Long City (Quang Ninh) has reopened public beaches for local residents. Participants are required to strictly implement the 5K rules.
The northern province of Vinh Phuc has reopened resorts, tourist attractions, scenic spots, and golf courses for local people but they must not operate at more than 50% capacity. Customers must be fully vaccinated and perform periodic testing every 14 days.
Linh Trang

The Ministry of Culture, Sports and Tourism has announced plans to resume both domestic and international tourism, welcoming international visitors to Vietnam for the first time since March 2020. 

A number of provinces and cities that have controlled the Covid-19 epidemic well have opened or plan to open their tourist sites and restore tourism activities.